Delhi
5 Places In CP Where We Had Masala Cheese Maggi, Chicken Maggi & More Starting @ Rs 30
If you're a 90s kid or were perhaps born at the turn of the century, you probably remember your sole companion for sleepovers and exam days where you tried to study through the night. Yes, we're talking about the '2 minute noodles'. If you wonder how addicted we are to Maggi, just think about Joey and pizzas. We decided to head to the heart of the city, CP, and hunt down some of the best places where you can relish your childhood snack. Check them out!
1. Veg Maggi @ Sunil Tea And Snacks Fast Food Corner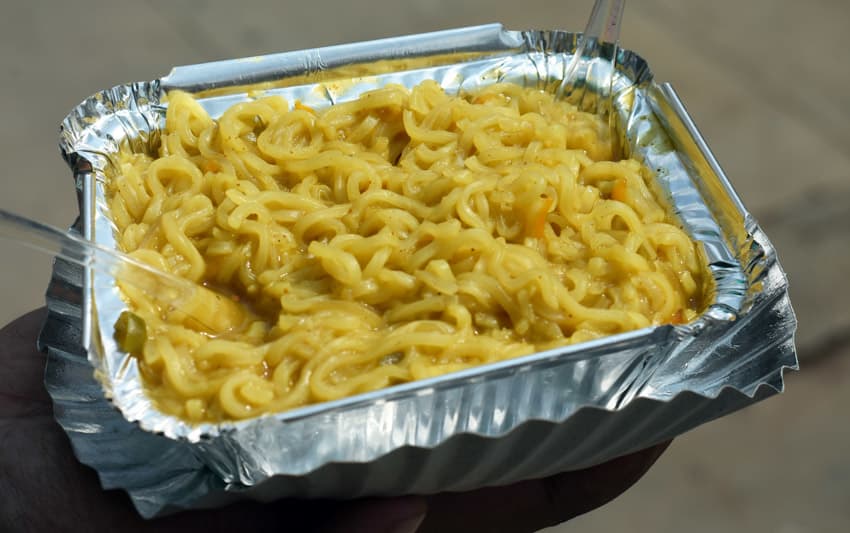 Don't judge this book by its cover. This place might be small and practically obscure on the middle circle but the delicious Maggi it serves is beyond any home cooked preparation. Our favourite item was served with chopped onions and capsicum which were softened with the noodle soup. Pair it with a cup of tea or coffee and you'll have a perfect snack!
Price | Rs 30
Where | Sunil Tea And Snacks Fast Food Corner - M - 61/1, Middle Circle, Behind Odeon Cinema, CP
Timings | 9 AM - 8 PM
Call Them | +91 9015 484 475
2. Veg Maggi @ Shankar Lal General Store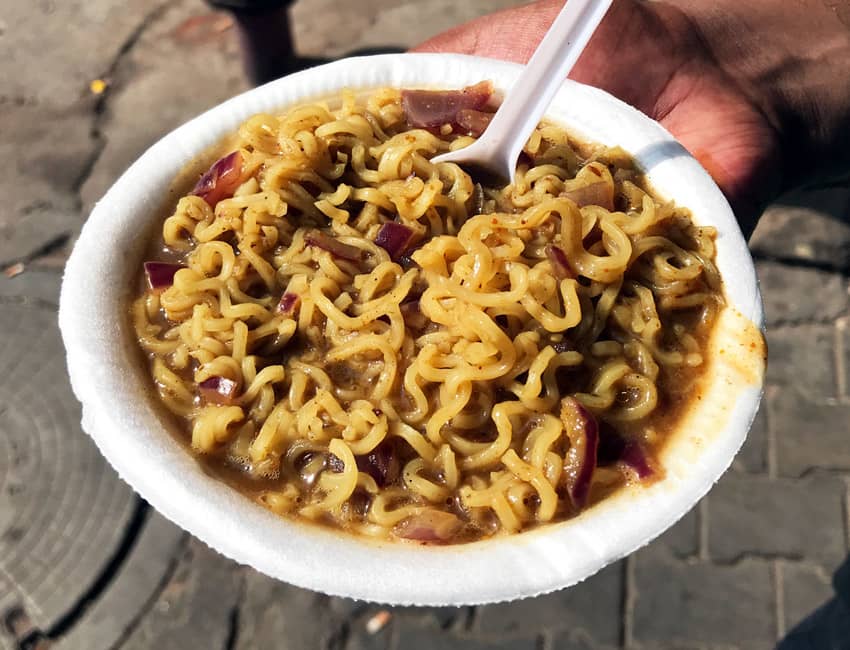 This shop, again on the middle circle, provides you probably one of the richest & buttery Maggis in CP. The taste of salty and creamy butter was almost overpowering the conventional taste of Maggi Masala. Added to it were softened red onion slices, a zest of cumin and masala, all of which were a treat. Pair it with a hot or cold drink from their store and you're good to go for a small meal!
Price | Rs 50
Where | Shankar Lal General Store - Next to M -11, Middle Circle, CP
Timings | 9 AM - 10 PM
3. Chicken Maggi @ Taste Drive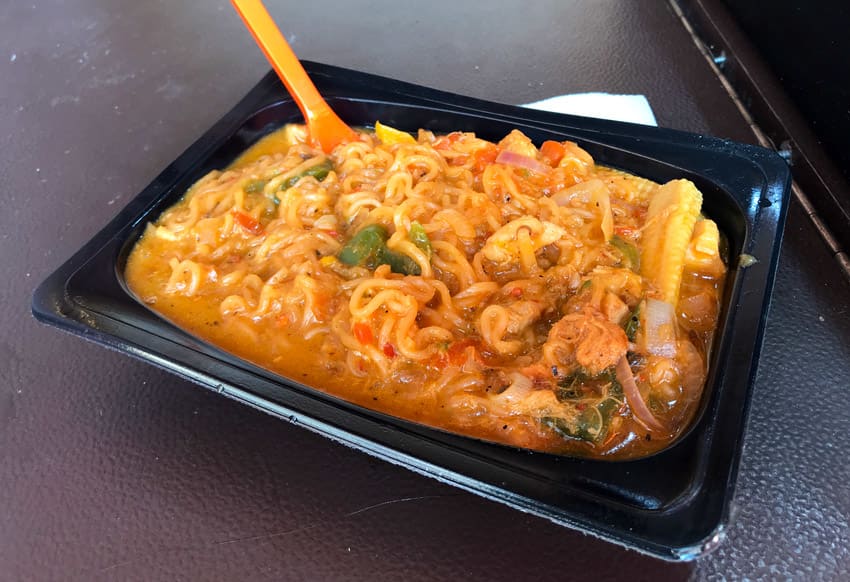 This place is known for its small space and good food in North Campus and the same taste was carried forward to this branch in CP as well. This item was an unusual combination of roasted chicken and tomato sauce along with boiled vegetables such as baby corn, red and yellow bell peppers, capsicums and onions, along with chunks of delicious meat. The creamy soup of the Maggi made this one relish worthy!
Price | Rs 80
Where | Taste Drive - Near Gupta Foods, N - 33, Middle Circle, CP
When | 12 PM - 10:30 PM
4. Veg Maggi @ NDMC Cafe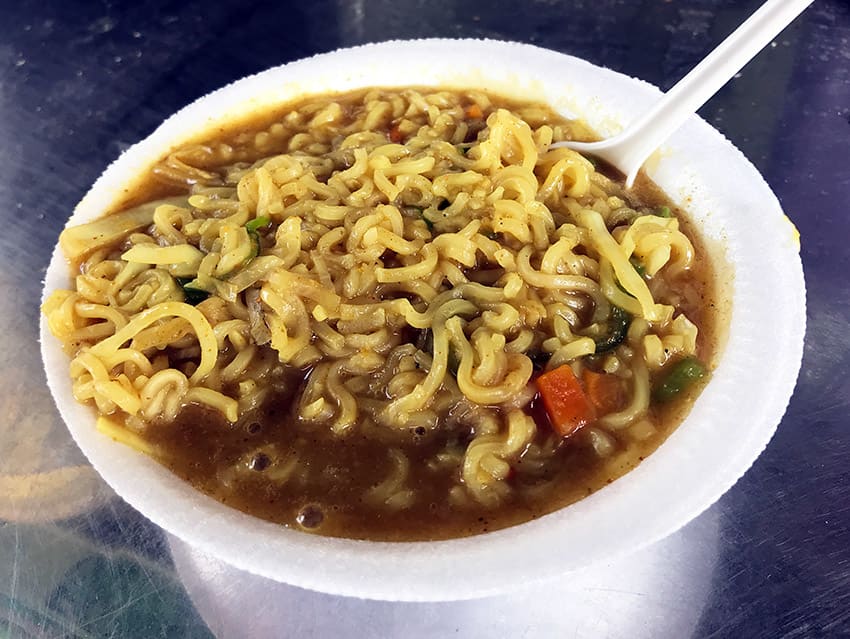 With people usually looking for a light snack on the busy road, you can always find people swarmed around the small shop that offers a delicious veg maggi. The noodles were soft and cooked to perfection, along with the carrots and capsicums. The soup was neither too thick, nor too watery, just the way we love it!
Price | Rs 50
Where | NDMC Cafe - Outside Gate Number 6, Rajiv Chowk Metro Station, CP
Timings | 8 AM - 11 PM
5. Butter Masala Cheese Maggi @ Maggi Point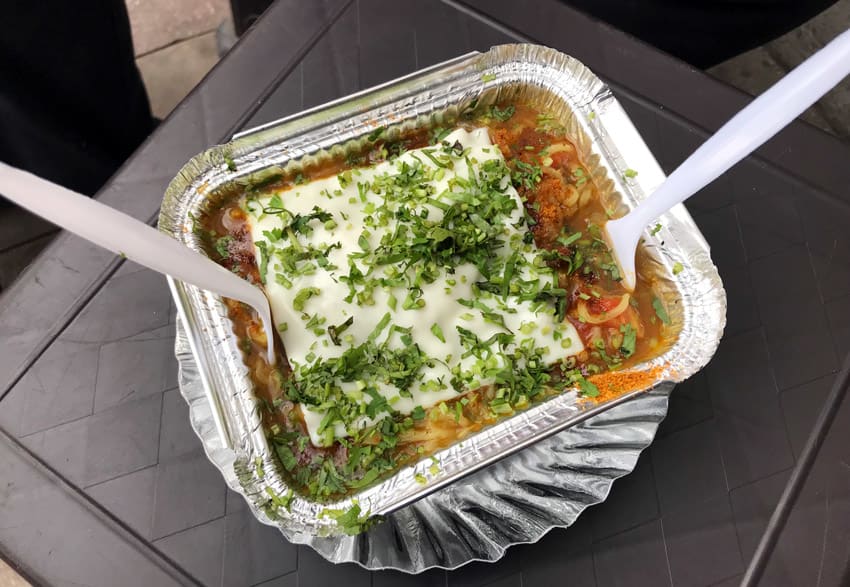 Don't we all love cheese? And this place offers you just that and more. A delicious slice of rich cheese, masala sprinkled on top and garnished with coriander and spring onions for an edge, this complete dish was not only filling but delicious as well. Coupled with a hot cup of tea, it'll make your meal a treat!
Price | Rs 50
Where | Maggi Point - H - 27, Connaught Circus, Block H, CP
Timings | 9 AM - 8 PM
These places offer good quality of food items and are very hospitable to begin with. If you think one can't do much with Maggi, think again, because some of these places offer unimaginable varieties! So, go ahead and try these eateries for a zestful snack that we have grown up loving!