Delhi
5 Places All You Foodies Gotta Check Out In This Lesser Known Gem Called Deep Market
Disclaimer: Bearing in mind the current restrictions in the city and the world at large, we're tweaking our content policy and recommendations to focus more on staying indoors and exploring the digital world and all its wondrous offerings! Stay positive, keep hygiene levels up and don't fall prey to panic and misinformation.
Named after Deep Cinema, Deep Market is a decades-old market in North Delhi's Ashok Vihar and is a haven for all you epicures and gourmands. From Indian thalis to Indo-Mexican nachos chaat, from Bengali sweets to yummy cakes and pastries, they've got them all and we're loving it. Here's a list of places at this market that all you foodies have gotta visit for sure!
1. Sangam Chat And Namkeen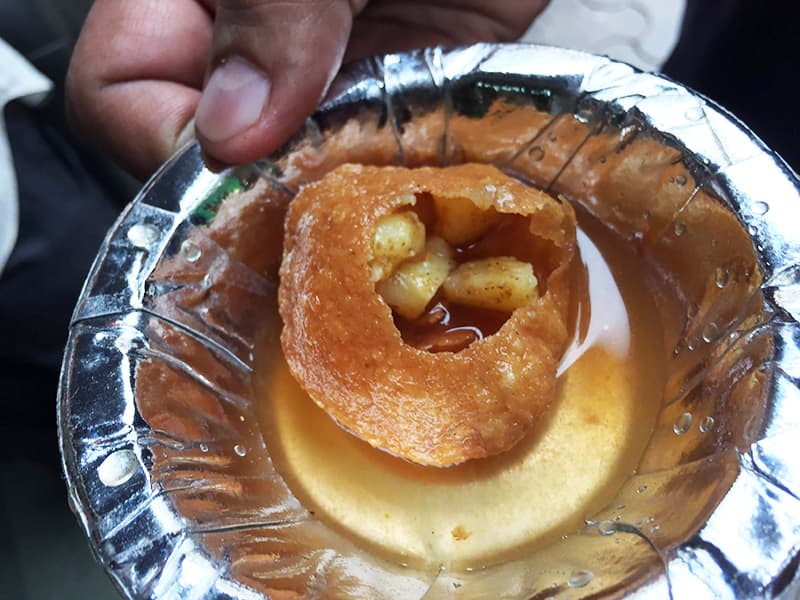 Not only does this shop sell amazing namkeens and farsan but also dishes out our favourite gol gappas. The shop located at the back corner of the market but you can ask any local and get directions to reach there. The gol gappas were slightly too sweet for our taste, but nonetheless pretty great!
Where | Sangam Chat And Namkeen - 15/3, Central Market, Ashok Vihar
Call Them | +91 9873 333 685
Timings | 12 - 9 PM
2. The Master Bakers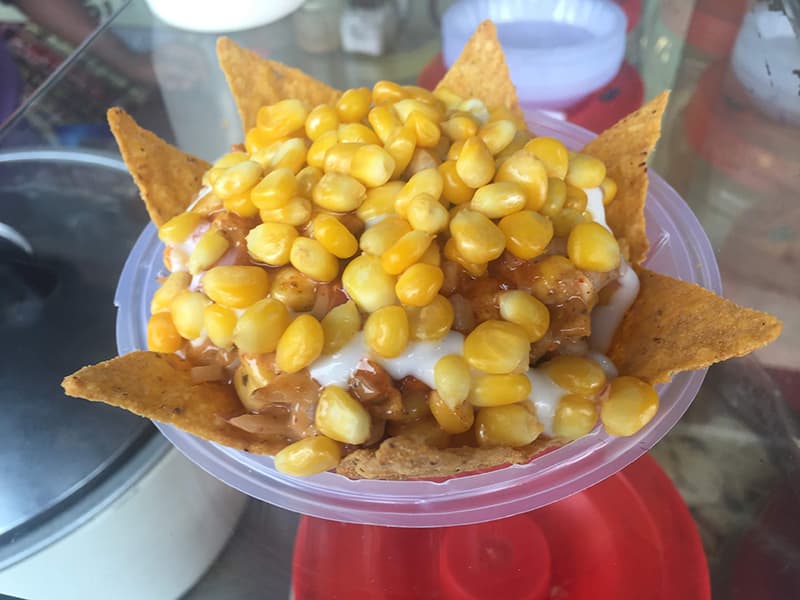 Anyone living nearby would swear by the offerings of Master Bakers. Their huge pastries decorated with chocolates and cookies were not only a treat for the taste buds but for the eyes as well. They have a huge variety of dishes available, from pastas and heavy-duty garlic breads to Chinese Samosas and choco chip cookies. We tried their nachos chat and it was exquisite. A perfect combination of crispy nachos, salsa, sweet corn and our favourite chaat masala, it was the perfect dish to cure our hunger pangs!
Where | The Master Bakers - G-32 & 33, Community Centre, Ashok Vihar Phase I
Call Them | +91 9811 903 626 & +91 9990 265 544
Timings | 9 AM - 10.30 PM
Check Out Their FB Page | https://www.facebook.com/masterbakers.india/
3. Aapni Dhani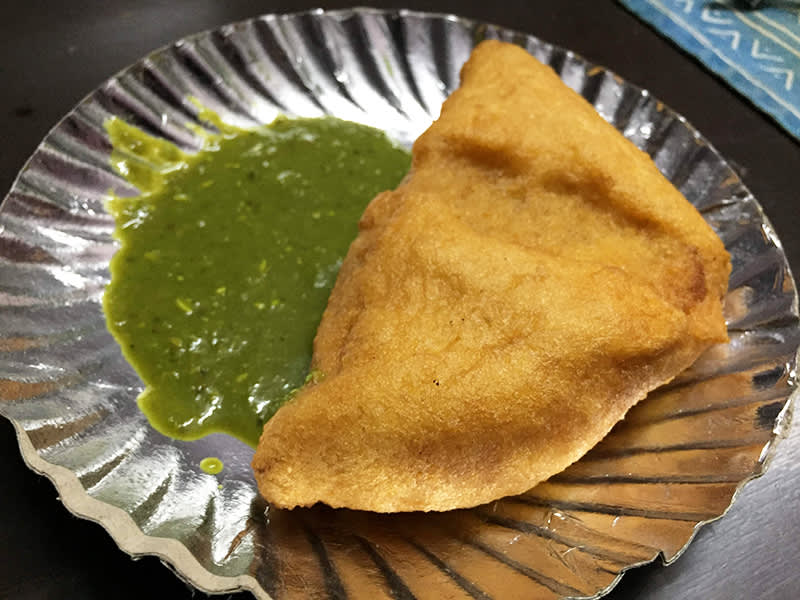 For a small shop selling samosas, kachori and pakodas, Aapni Dhani does brisk business every evening and the quality of their food is the reason why. The owner is a very helpful gentleman who brought us piping hot bread pakoras right from the cauldron. They also serve dishes like shahi paneer, rajma chawal and kadhi chawal. There's a tea stall right next to it and y'all know tea is best friends with anything fried, so what are you waiting for?
Where | Aapni Dhani - 14/1 A, Deep Cinema, Central Market, Ashok Vihar Phase I
Call Them | +91 9250 661 981 & +91 9268 045 699
Timings | 9 AM - 10 PM
4. Master Fast Food Centre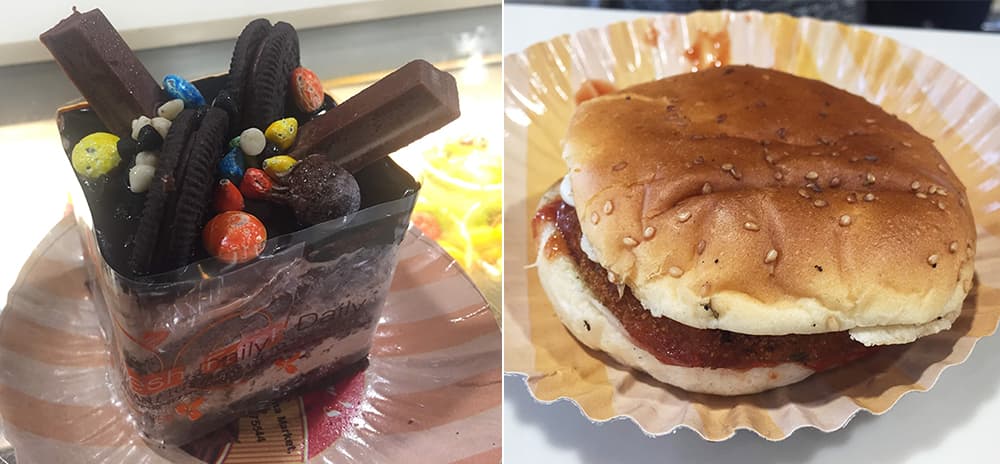 In a market with 3-4 bakeries and pastry shops, Master Fast Food Centre definitely stands out. We fell in love with the oh-so-pretty items available at this shop. They had a Disney pastry which had edible pictures of our favourite cartoon characters on top. We had a yummy Aloo Tikki Burger and an Oreo Pastry and we were very satisfied with both of them. The burger had a slice of capsicum in it which was quite a surprise for us. Come here and you'll definitely love this place for sure!
Where | Master Fast Food Centre - G-33, Central Market, Ashok Vihar Phase I
Call Them | +91 9811 715 544 & +91 9990 265 544
Timings | 9.30 AM - 10 PM
Check Out Their FB Page | https://www.facebook.com/Master-Fast-Food-Centre-
5. Kharbanda Juice Corner
We love our healthy fresh juices and yummy ice cream shakes and Kharbanda Juice Corner in Deep Market has been serving the same for decades now. We love the Traffic Jam Shake and our all time favourite Mango Shake with ice cream. For the healthy ones, they've all sorts of fresh fruit and veggie juices. Do try the pomegranate and mosambi flavours!
The market is closed on Mondays and be careful about where you park your cars because it's a tow away zone. You can find many shawarma stalls too and we recommend that you do try them out. We also got a great deal on phone covers and screen protectors. So, why not plan an exciting weekend in Deep Market with your friends for lots of yummy bites?