Delhi
5 Perfectly Cosy Nooks To Book A Stay In HKV For That Ideal Staycation This New Year's Eve!
Hello, Delhiites! We know that you must be as excited for the New Year's Eve as we are. But there are some of us who wouldn't want to party all night at a club but instead spend the night playing boards games with our squad. So, we have a made a list of all the cosy nooks in Hauz Khas Village overlooking the glorious heritage site, where you can ring in the new decade in a hatke fashion!
1. Gypsy Shelter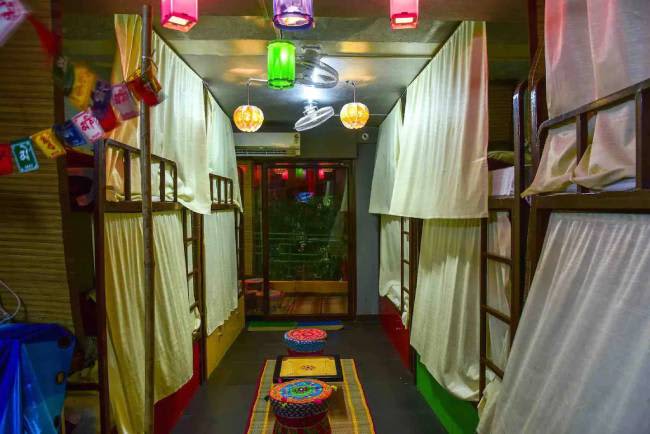 Gypsy Shelter is located right above the Gypsy Cafe, overlooking the tranquil lake. A dormitory with 10 beds, it has a beautiful mix of Boho as well as Tibetan vibes. A great way to mingle with like-minded gypsies from all over the world on the NYE, this one definitely tops the list. Yes, we can totally imagine ourselves waking up in the morning and reading a magazine with the view of the fort!
Where | Gypsy Shelter
Tariff | Rs 727 Onwards
Book Your Stay On Airbnb Here | http://bit.ly/3511f7E
2. Sarai Khaas
Sarai Khas boasts of a total traditional vibe inside their apartment. Located in the heart of South Delhi, this one has comfy-looking furniture and cupboards that resemble one of those antique possessions! Replete with all the basic urban amenities, this peaceful space can house upto 1 guest per room at a time. So, if you wish to spend your NYE in solitude, so you might as well do it in style and stay in a room with a view!
Where | Sarai Khaas
Tariff | Rs 2,200 Onwards
Book Your Stay On Airbnb Here | http://bit.ly/34Z8NIa
3. Village Residency 2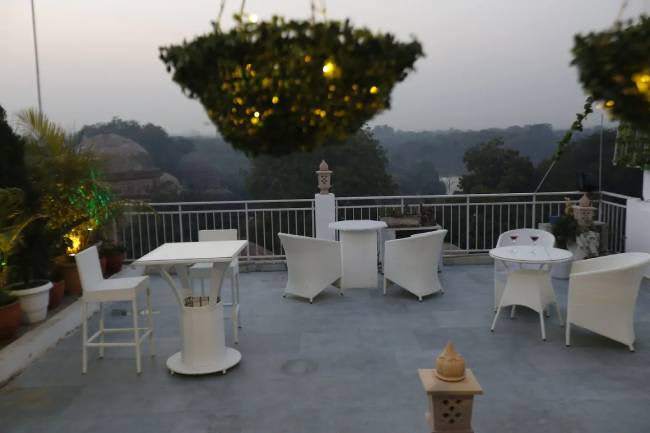 So this one is a pretty studio apartment with a dining space and a double bed that's ideal for 2 people. You and your special someone could get away from the boisterous NYE party and stay here, wake up to the serene view of the Hauz Khas Fort and the lake. Guests will have full access to the entire space and the terrace garden - nice. Sounds wonderfully dreamy, doesn't it?!
Where | Village Residency 2 - Hauz Khas Village
Tariff | Rs 3,800 Onwards
Book Your Stay On Airbnb Here | http://bit.ly/367C9Wc
4. Casa Paradise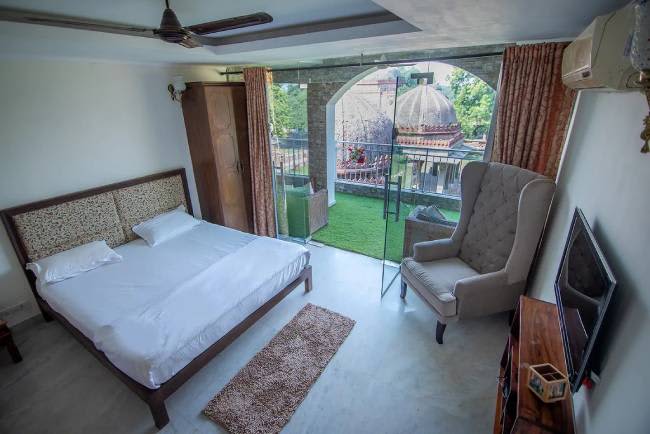 Overlooking the quaint Hauz Khas Fort, this one should definitely be something that you've gotta check out. The apartment can house upto 4 guests at a time in its 2 spacious bedrooms. The living room has a roomy balcony that opens to the view of the 13th century Hauz Khas Fort and the arresting lake!
Where | Casa Paradise
Tariff | Rs 7,499 Onwards
Book Your Stay On Airbnb Here | http://bit.ly/352arbY
5. Moroccan Riad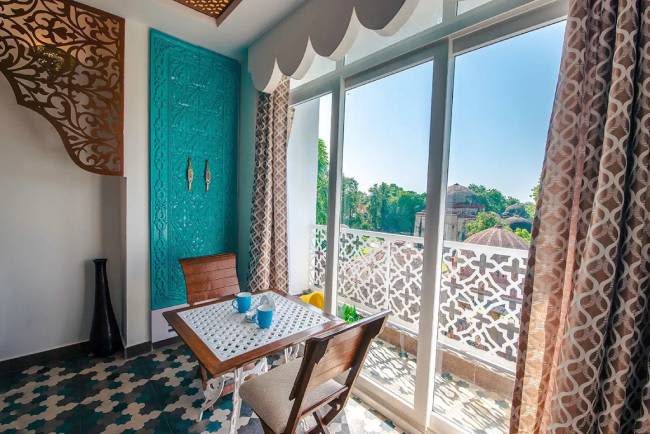 The Moroccan Riad has a total Moroccan vibe going on and you'll have the entire apartment to yourself. The gorgeous 1 bedroom apartment can house 2 guests at a time and the soft-hued walls are perfect to go with the holiday cheer. Plus, the fact that it's located in the party hub AKA Hauz Khas Village, making this an ideal location to book a stay.
Where | Moroccan Riad
Tariff | Rs 7,499 Onwards
Book Your Stay On Airbnb | http://bit.ly/2Zv28nD
So we have made a list for you now book your space before it's reserved by someone else!
P.S. Tariff As Recorded On 27th December, 2019