Delhi
5 Parks With Lakes In Delhi To Enjoy A Scenic View Or Just A Romantic Picnic With Bae!
Our fair city of Delhi has a blend of high rise buildings, markets, malls and a plethora of pubs and restaurants. However, there are some serene niches in the city, where you can go to get some peace of mind and unwind. Check out this hand-picked list of parks which have a beautiful lakes that make the environment even more scenic. Make plans to head over for a family get-together or just to enjoy a romantic time with your SO!
1. Lodhi Garden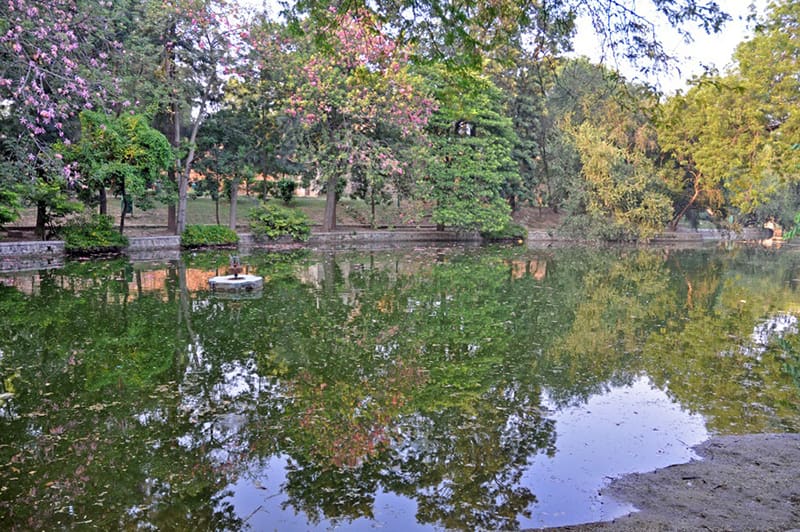 Lodhi Garden is a place well-detached from the rushing pace of urban life. A prime hub for those who look to escape their daily mechanical lives, you can find people of all ages taking strolls or indulging in activities like jogging, exercise, frolicking even and also sometimes merely lying back and relaxing, enjoying perhaps the calm and peace surrounding the garden. With small water bodies, fountains, ancient monuments and a variety of flowers, this fetching spot in the city deserves a visit fosho!
Where | Lodhi Garden - Lodhi Road, Lodhi Gardens, Lodhi Estate
Timings | 5 AM - 8:30 PM
Check Out The FB Page | https://www.facebook.com/lodhigarden786/?ref=br_rs
2. Sanjay Van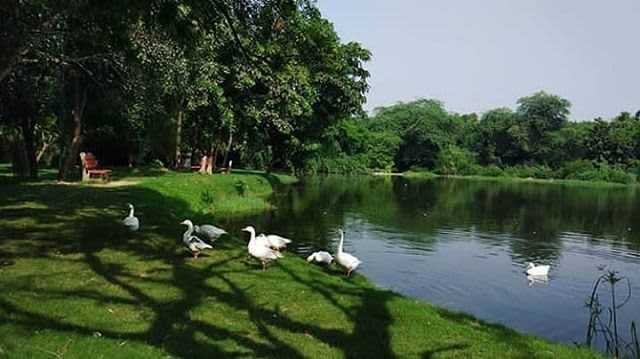 Picture Credits: uniquedelhi
Sanjay Van is a serene forest area adjacent to Qutub Minar and happens to be a paradise for riders. It's located in the heart of the city where you can breathe in the clean air while breezing through the greens. The massive lake here makes for a transcendental spot in the middle of the chaotic city, the ideal nook to feel zen. The gravel track inside is perfect for cycling and has the right number of twists and turns to give your kids a thrill, so drop by soon!
Where | Sanjay Van - Shamshan Road, Lakhi Nath Kuti, Mehrauli
3. Buddha Garden - Buddha Jayanti Smarak Park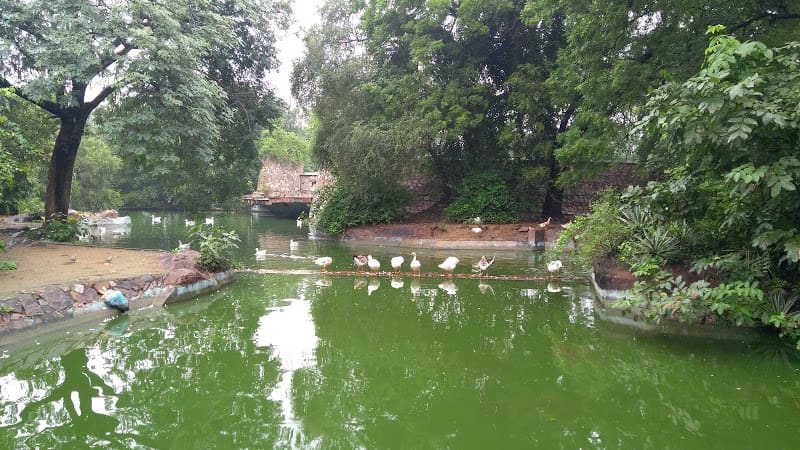 Picture Credits: Keerthi Kumar K
Buddha Jayanti Park is one of those man-made gardens built in the memory and on the 2,500th anniversary of Lord Buddha's enlightenment. It's an absolute delight as soon as you enter this garden, as the lush green trees of Keekar and Jamun invite you to the retreat with big bushes surrounding the edges, and on the ground there's a lush green carpet of grass which envelops you. There is an elevated platform built resembling an island, right in the middle of an artificial lake which has a beautiful golden statue of Lord Buddha surrounded by water and long shadows of trees, which makes it a mystical sight. So scram over this weekend and just laze around by the lake while soaking in the beauty!
Where | Buddha Garden - Buddha Jayanti Smarak Park - Dhaula Kuan
Timings | 6 AM - 6 PM
Check Out The FB Page | https://www.facebook.com/BuddhaGardenBuddhaPark/
4. Hauz Khas Lake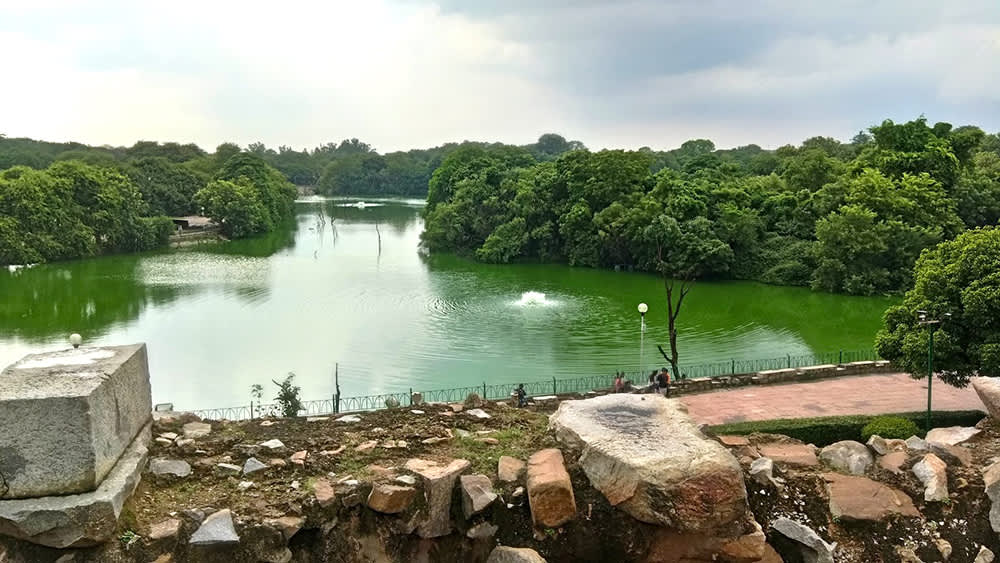 Picture Credits: UBAIS ANSARI
Located in South Delhi, this park is a popular spot for runners and is also a great hangout space on the weekends. It encloses a big lake in the middle which makes a spectacular place for scenic pictures to up your Insta game. There are also has a duck park, rabbit enclosures and some historical tombs littered here. The ideal destination for a picnic, one can site a lot of tourists and locals lounging around this peaceful place on holidays. Swing by to have a gala time with your pals in the evening!
Where | Hauz Khas Lake - X-31, Block X, Deer Park, Hauz Khas
Timings | 4:30 AM - 8 PM
Check Out The FB Page | https://www.facebook.com/Hauz-Khas-Lake-769602126468443/?ref=br_rs
5. Swarna Jayanti Park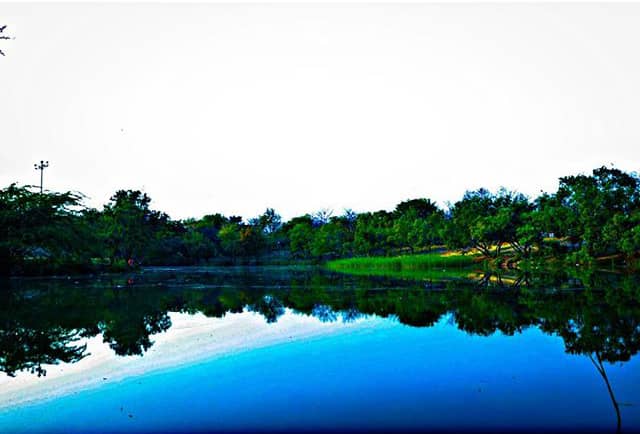 Picture Credits: acupixel
Swarn Jayanti Park, popularly known as Japanese Park, is a park maintained by Delhi Development Authority. Amongst one of the biggest parks in the city, it covers 250 acres of land dotted with multiple lakes, gardens and playgrounds. Children can indulge in sports in the spacious grounds that has fun swings and there is even a replica of an Indian Airforce Fighter Jet that may raise curiosity among them. So hop over and make merry the right this summer!
Where | Swarna Jayanti Park - Sector 10, Rohini
Timings | 5 AM - 8 PM
Visit these parks to enjoy a scenic picnic with the family or just chill with friends!