Delhi
6 Offbeat Historical Vacations in Rajasthan You'll Totally Regret Not Taking
With offbeat travel trending amongst everyone, it'll be unfair if nobody told you about the lesser-known places in Rajasthan giving a real essence of the place, its history, art and culture. Here are our top 5 favourite offbeat picks of historical getaways in Rajasthan that are worth a visit.
1. Mandawa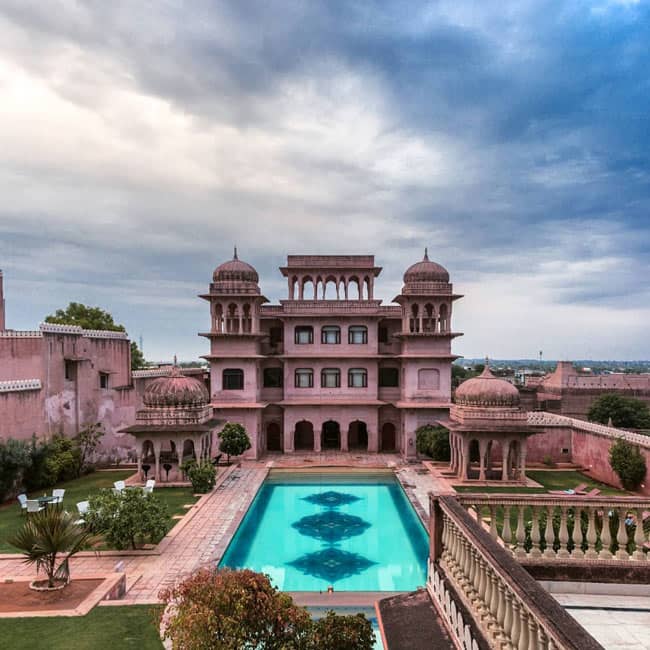 Picture Credits: castlemandawa
Known for its crumbling forts and Havelis, this town is more than often referred to as the "open art gallery of Rajasthan" for the entire town treasures mansions with beautiful wall paintings and antiques. Remember Tharki Chokro from PK? Well, that's been shot here, and ever since then it has gained prominence amongst the travellers!
Pro Tip | Go haveli hopping, visit Castle Mandawa and don't forget to enjoy a camel ride! 
How To Get There | The nearest railway station would be Jhunjhunu, from where Mandawa is another 30 km. Best way to get here would be to hail a cab. 
2. Dundlod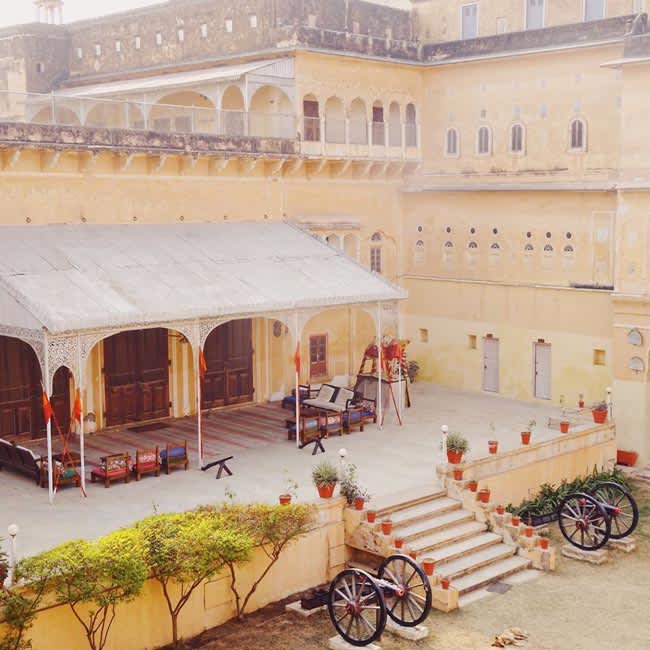 Picture Credits: mahimarides
Dundlod is yet another small town, in Jhunjhunu district of Rajasthan and is 30 kms away from Mandawa (you can visit the two of them together). Get here to make the most of the greatest preserved history of the Rajput and the Mughal era. Their art and architecture of mirror work, glass windows and fine antiques is sure to leave you spellbound.
Pro Tip | This place has some great stories. Chit chat with the friendly locals who are equally passionate to share their stories. Dundlod is well known for Marwari horses so if you're a rider, undertake a horse safari!
How to Get There | The nearest railway station is Jhunjhunu. Conveyance is easily available to get to Dundlod from the station.
3. Dausa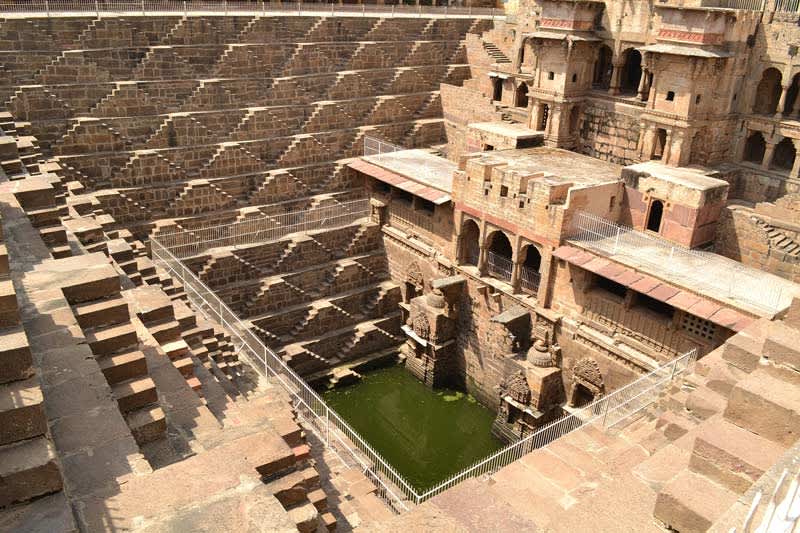 Known for its folk dance and music, Dausa is the place to be if you want to experience the true flavour of Rajasthan. You will also be amazed by the stunning stone carvings found everywhere in the city. Head to the famous Mehandipur Balaji Temple where you can go experience some live exorcism.
Pro Tip | The best time to visit would be during Basant Panchami & Holi. The rural form of entertainment is surely worth experiencing as is the unique way Holi is celebrated here.
How to Get There | Take the Ashram Express to reach Dausa in approximately 3.5 hours.
4. Chittorgarh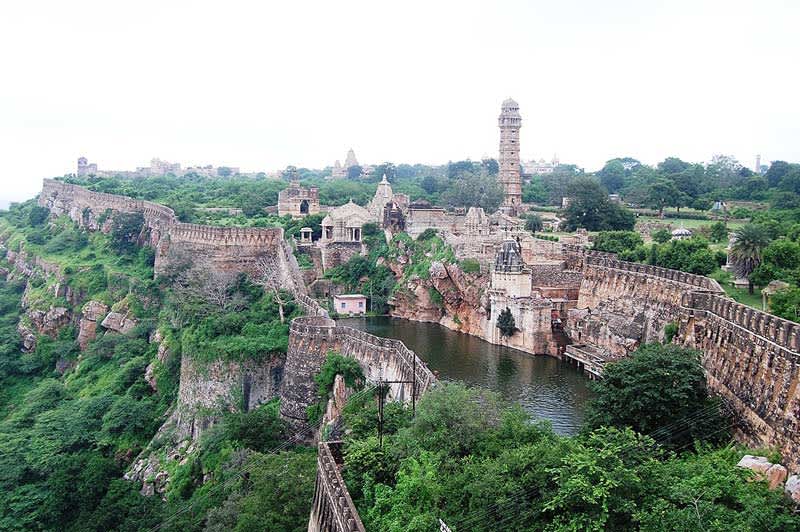 Did you know the largest fort in India is here! Amazed? Well, so were we. And to add to that, it's believed that it was constructed by Bheem of the Pandavas. Apart from the fort, various temples and mansions will definitely intrigue you to dwell into the history of the Rajput Dynasty.
Pro Tip | This is one of the finest destination for portraits so keep your DSLR's charged! Do visit Hotel Right Choice for a great meal.
How to Get There | Buses and trains are easily available; the journey will take approximately 10-12 hours.
5. Bundi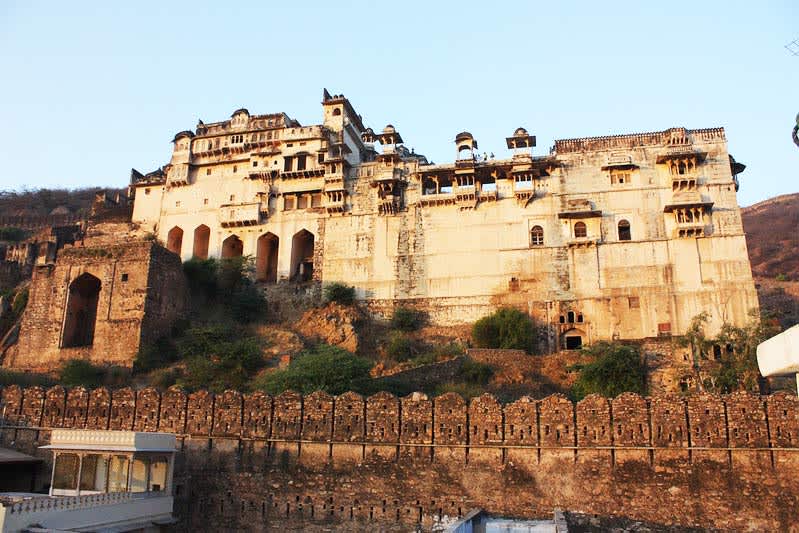 Narrow blue streets, ornate forts with rich architecture, palaces with impressive sculptures, step-wells & reservoirs, that's Bundi for you in a nutshell. The beautifully designed place and its rich heritage are sure to tempt the history buff in you!  
Pro Tip | The place is not very commercial, however kind and comforting hospitality is at its best here!
How To Get There | Trains and busses are easily available and the distance is approximately 500 km.
6. Kumbhalgarh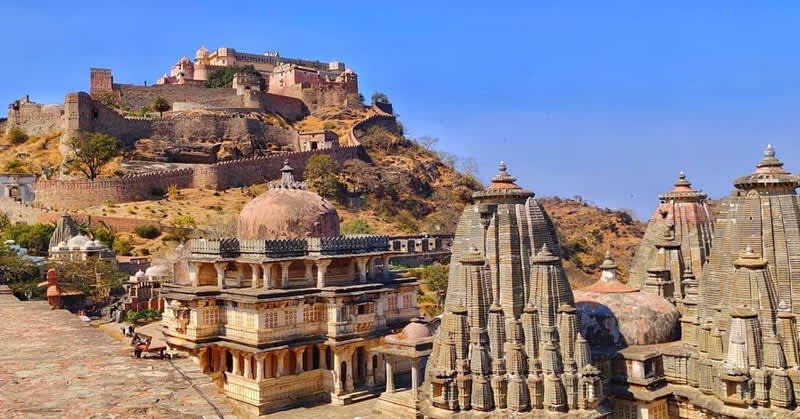 Picture Credits: kumbhalgarh
Kumbhalgarh is Rajasthan's most invincible fort with 25 miles of wall, the second-longest continuous wall in the world after The Great Wall Of China. It is a huge complex with 360 temples, 700 canon bunkers, a palace, and a village. There is a lot for the explorer in you to unravel. 
Pro Tip | Plan a visit during September - March, as the weather is pleasant and you'll have a splendid time exploring the heritage.
How To Get Here | The nearest airport to Kumbhalgarh is Udaipur. This is an important domestic airport, 85 km from Udaipur city, which is served by regular flights from several airlines from Delhi.
Where will you be headed?