Delhi
5 Of The Most EXTRA & Over The Top Earrings You Gotta Bag & Flaunt, Ladies
Shopping in this scorching sun is gonna be a herculean task, especially since we're knee-deep in this summer season. But that's no reason to stop us shopaholics from indulging in our love for insane jhumkas and overly dramatic earrings. With the advent of shopping portals, now one can snap up the coolest things from the comfort of their air-conditioned room, with the click of a button! How awesome is that? For this reason, we've curated a list of best online platforms where you can snap up your fill of the jazziest & funkiest earrings to wear at work or flaunt at a party - the possibilities are endless!
1. Caramel Toffs Half Toffee Hoops From NIMAI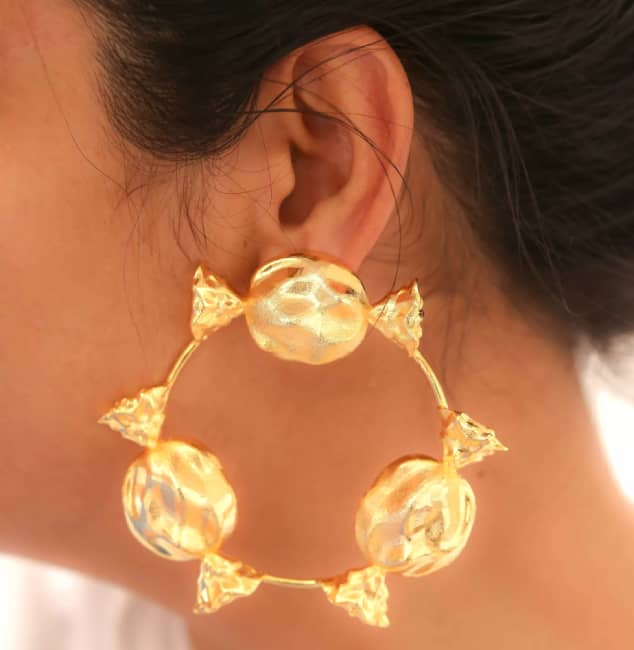 NIMAI is known for its chic and elegant jewellery collection that we love! They offer top-notch and handcrafted accessories from celebrated designers across the country.
Their pieces are very unique and unconventional, made of gota, cement, watch parts, old coins, cycle parts and what not! Besides, they also have jewellery from fancy brands like Amrapali and others. We especially have our eyes on these eccentric gold-plated hoop earrings that have amazing toffee-shaped metallic studs. Check out their website and shop to glory!
Price | Rs 5,200
Call Them | +91 11 4213 8355
Shop Online Here | http://www.shopnimai.com/earrings/simran-chhabra
Check Out Their FB Page | https://www.facebook.com/SHOPNIMAI/
2. Star & Moon Asymmetrical Earrings From The Cat's Pajama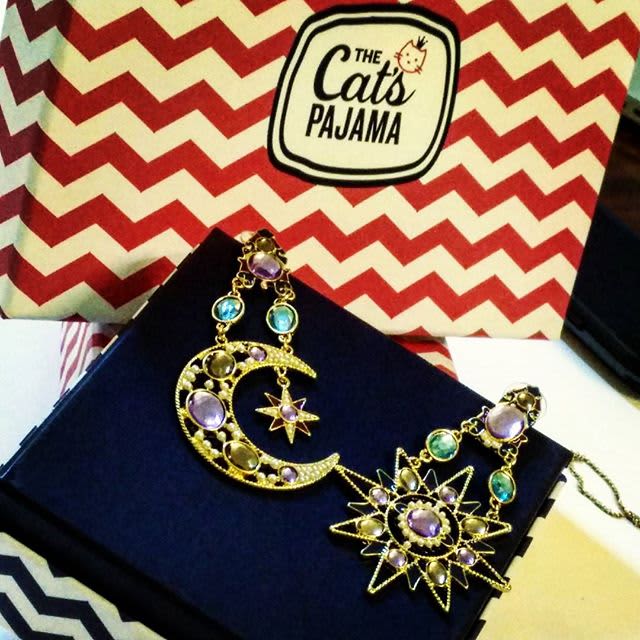 The Cat's Pajama is an online website that's making us swoon over their rad and overtly dramatic earrings that we just can't stop gushing about. We're itching to add these edgy and unique Star & Moon Asymmetrical Earrings to our jewellery boxes. This is exactly the sort of bling we need to brighten our dull days. To get your hands on these precious items you just gotta order online and they'll deliver 'em right at your door! How cool is that? So if you've been looking for some pretty accessories to add to your collection, this is just the website you need to check out!
Price | Rs 799
Call Them | +91 11 3080 3842
Shop Online Here | https://thecatspajama.com/jewellery/shop-by-type/earrings/star-moon-asymmetric-earrings.html
Check Out Their FB Page | https://www.facebook.com/TheCatsPajama.India/
3. Kashmira Shoulder Duster Earrings From BelloFox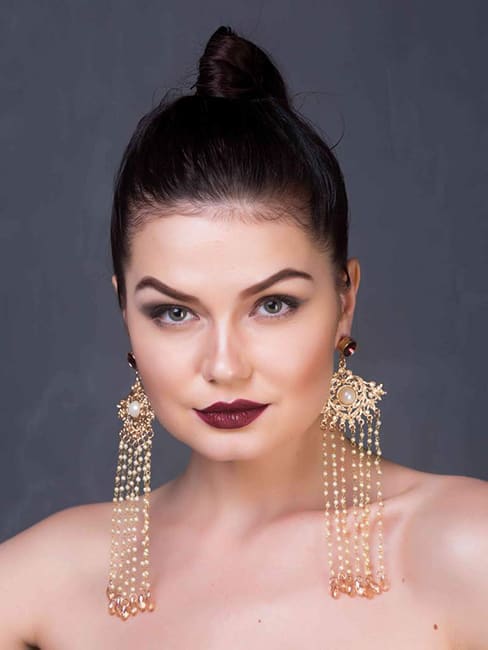 BelloFox is insanely famous for its distinctive, quirky and statement jewellery, especially their earrings. These uber stylish shoulder dusters have all our attention. Don these golden-red metallic drop earrings to a party and you'll certainly be the star of the show. Apart from earrings, they also stock a wide range of necklaces, rings & handbags that are totes awesome. If you're a hardcore fashionista, you surely gotta check out their collection!
Price | Rs 748
Call Them | +91 8447 172 366
Shop Online Here |  https://bellofox.com/collections/statement-earrings/products/kashmira
Check Out Their FB Page | https://www.facebook.com/bellofoxindia/
4. Rim Jhim Earrings From NakhreWaali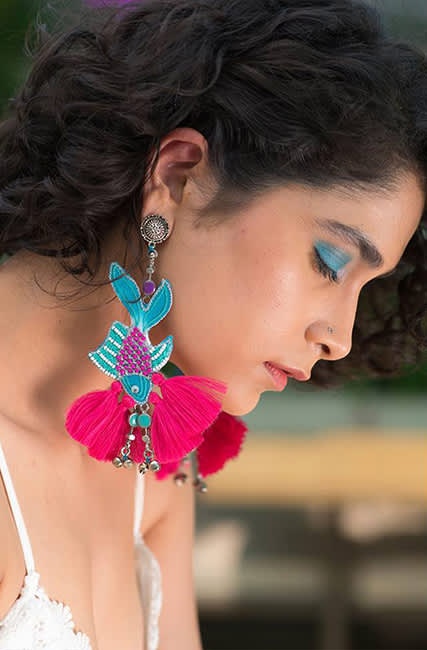 NakhreWaali is an incredible webstore with the coolest and most offbeat collection that they proudly boast of! They stock a colossal variety of delicately-cut wooden earrings, hand embroidered beads with mirrors, coloured tassel ones and traditional jhumkis, besides so much more. Their funky fish-shaped danglers with vibrant tassels called Rim Jhim have all our love. You can don these babies with Indian wear, as well as with western attire. This statement piece screams fashion and we can't stop obsessing over them. Go browse through their quirky collection & get ready to be bewitched with their beauty!
Price | Rs 2,700
Call Them | +91 9871 212 571
Shop Online Here | https://www.nakhrewaali.co/shop/products/earrings/rim-jhim-2/  
Check Out Their FB Page | https://www.facebook.com/nakhrewaali/
5. Indira Ear Cuff From BaubleLove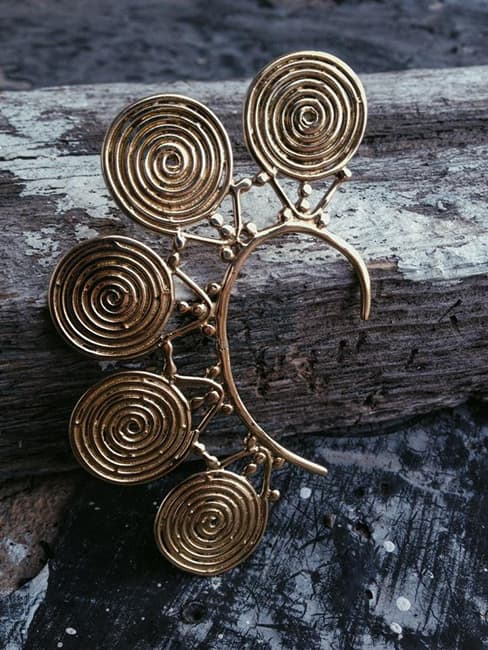 BaubleLove is an amazing label that does scores of fashion accessories. Their impressive collection includes over-sized rings, gorgeous neckpieces, humongous earrings and more with an ethnic touch that goes beyond seasonality. We're crushing over these handcrafted cray brass ear cuffs with a mesmerizing semicircular design that are sure to amp up any dull attire of ours! They make premium and timeless pieces that are fabulous and stunning & we're on our way to hoard them all!
Price | Rs 349 Onwards
Call Them | +91 7483 555 313
Shop Online Here | https://baublelove.in/collections/earrings/products/vayu-ear-cuff
Check Out Their FB Page | https://www.facebook.com/baubleloveofficial/
So ladies, snag all these outrageous choices and become the star of the next party you attend!