Delhi
5 Most Iconic Platters In The City That Have Created Quite A Stir On Social Media
Disclaimer: Bearing in mind the current health crisis befalling the city and the world at large, we're tweaking our content policy and recommendations. Stay positive, keep hygiene levels up and don't fall prey to panic and misinformation.
The love for loaded platters and thaalis is never going away, right, foodies? We know y'all agree with us, which is why we've put together a list of 5 most iconic platters in Delhi that have taken social media by a storm. So read on, folks, for this list is 100% gonna make all you foodies out there super happy!
1. Bahubali Thaali @ Ardor 2.1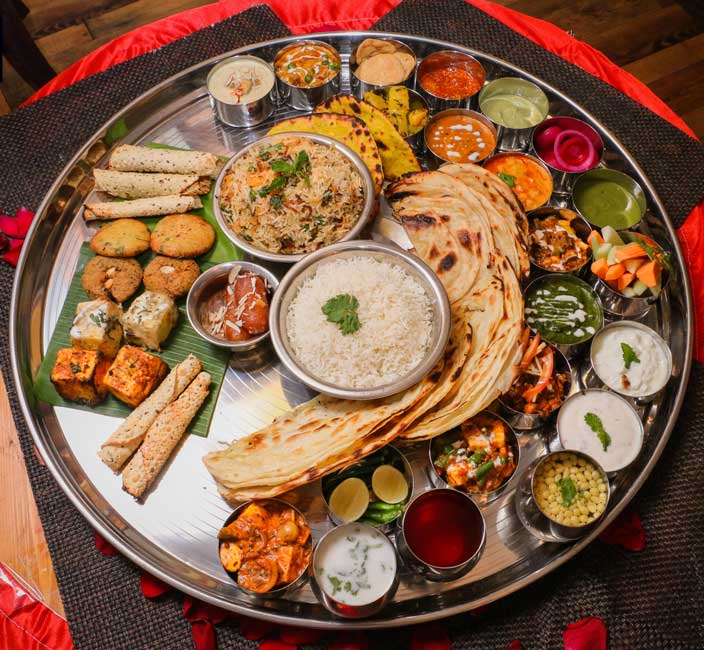 Is there anything better than boosting your immunity while appeasing your taste buds? Du-uh, we guess not! Ardor 2.1 is whipping out humongous thaalis called Bahubali Thaali, featuring 30+ dishes that will take you on a yummy ride when you're digging into this. It has delish dishes such as Paneer Tikka, Biryani, Gulab Jamun and TONS more yummylicious options. This definitely sounds good to us, what about you?
Where | Ardor 2.1 - N-55/56 & 88/89, Outer Circle, CP
Price | Price | Rs 1,999 Onwards (Veg.) & Rs 2,299 Onwards (Non-Veg.)
Call Them | +91 11 6149 5228
Check Out Their FB Page | https://www.facebook.com/Ardor/ 
2. Floral Platter @ Shake Eat Up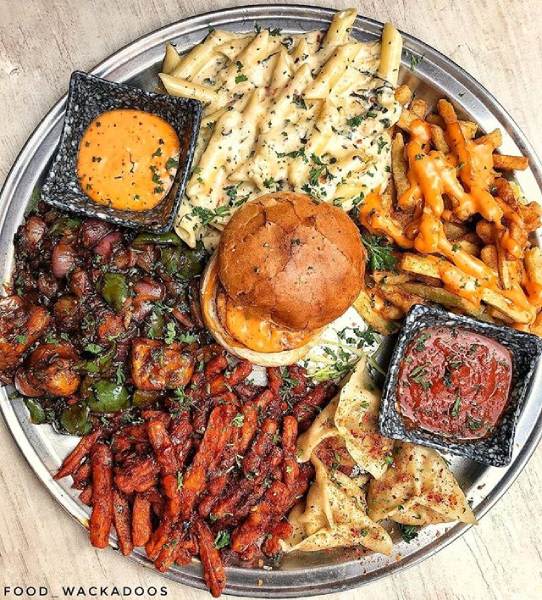 Picture Credits: food_wackadoos
Shake Eat Up, AKA the student's hub is known for its humongous platters, and out of all, the mouth-watering Floral Platter is an all-time fave! It comes with cheesy pasta, tangy manchurian, crispy fries, a lip-smacking aloo tikki burger, chilli potato, momos and two different kinds of dips- we're already drooling as we type this! Go check it out once it's safe to do so and you're gonna absolutely LOVE it!
Where | Shake Eat Up - Hudson Lane & Satya Niketan
Price | Rs 480
Call Them | +91 9013 537 642 & +91 8929 710 960
Check Out Their FB Page | https://www.facebook.com/shakeeatup16/ 
3. Momos Platter @ Woodbox Cafe
Yours (and ours!) fave cafe, Woodbox Cafe, is dishing out a scrummy Momos Platter which is basically every momo lover's dream! Heaping with five different varieties of momos and sauces, it is also available in both vegetarian and non-vegetarian options. A platter that is finger-licking good, this one must be on your list.
Where | Wood Box Cafe - Satyaniketan & GTB Nagar
Price | Rs 319 Onwards
Call Them | +91 9818 364 446 & +91 11 3075 8284
Check Out Their FB Page | https://www.facebook.com/woodboxcafe/ 
4. Chinese Platter @ Khanna's Tandoori Junction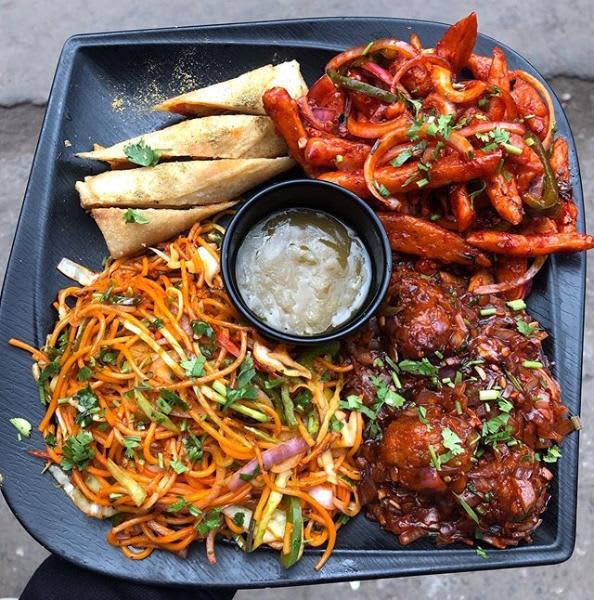 Picture Credits: khanna_tandoori_junction
Tucked away in the street-food haven of East Delhi, Khanna's Tandoori Junction offers lip-smacking Chinese Platters that comes loaded with chilli potato, spring rolls, flavoursome noodles and zesty Manchurian which is also supremely filling. Also, these folks are also delivering to your homes, so place your orders and satisfy all your cravings!
Where | Khanna's Tandoori Junction - F1/9, Mandir Marg, Krishna Nagar
Price | Rs 150
Call Them | +91 9310 010 096
Check Out Their FB Page | https://www.facebook.com/pages/category/Restaurant/Khannas-Tandoori-Junction
5. Churros Platter @ High On Desserts0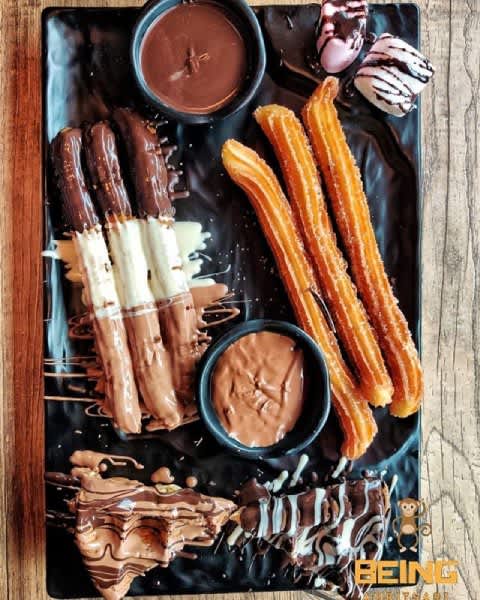 Picture Credits: beingamritsari
This lil cafe tucked away in Rajinder Nagar does an amazing Churros Platter which is what all you sugar lovers need to curd your sweet tooth! This platter has two glazed churros, three basic churros, two waffles, two chocolate dips and two marshmallows, and the best part is, you get all of this for just 350 bucks. How awesome is that?
Where | High On Desserts - 1/122, Shankar Road, Rajinder Nagar
Price | Rs 350
Call Them | +91 8368 389 111
Check Out Their FB Page | https://www.facebook.com/Highondessertsofficial/
So, all you foodies in town, which one will you be trying out first?