Delhi
7 Monuments In Delhi With Flabbergasting Theories Circling Around Them That You Didn't Know
Delhi, a massive metropolitan city strikes a perfect balance between heritage and modernity. Home to some very beautiful heritage sites, Delhi depicts the Mughal era perfectly. These colossal monuments attract many tourists and locals and are not just examples of intricate and applaudable architecture. We've unravelled some theories revolving around these magnificent buildings for y'all!
1. Jama Masjid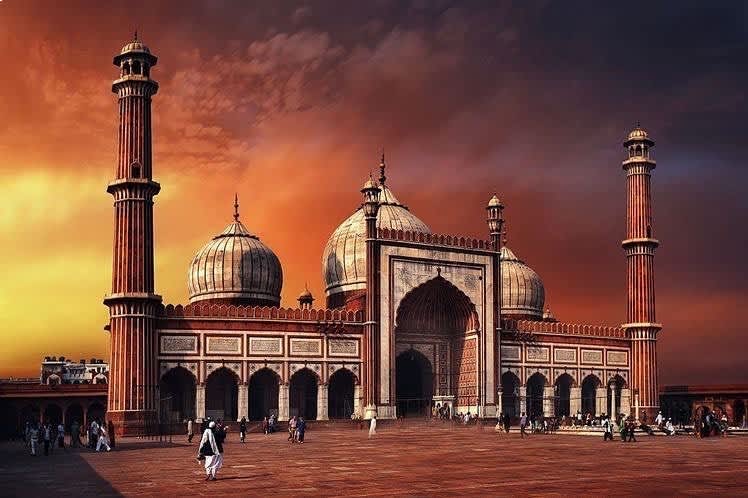 Picture Credits: must___visit
Jama Masjid is one of the largest mosques in India and is located in Chandni Chowk. Several theories revolve around the meaning of Jama Masjid's being. Noted historians believe that Shah Jahan's motive was to spread the message of world unity. It was originally named Masjid-i-jahan Numa which translates to Masjid which reflects the world. 
2. Jamali Kamali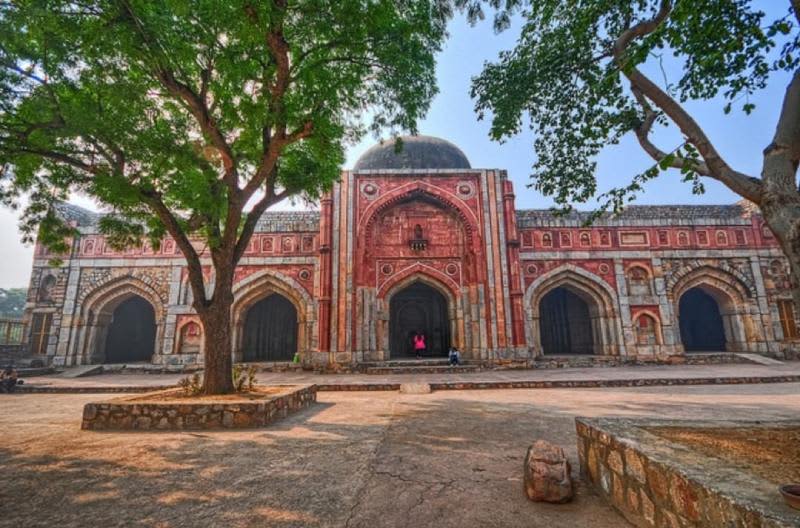 Picture Credits: mukulbanerjee
Jamali Kamali Tomb and Mosque located in the Archaeological Village complex in Mehrauli is believed to be haunted. Jamali & Kamali were two Sufi saints who perched at this mosque and lay buried in the tomb, inside. It is said that the tomb is haunted by djinns who try to converse with humans in animal voices and aim to possess humans. 
3. The Iron Pillar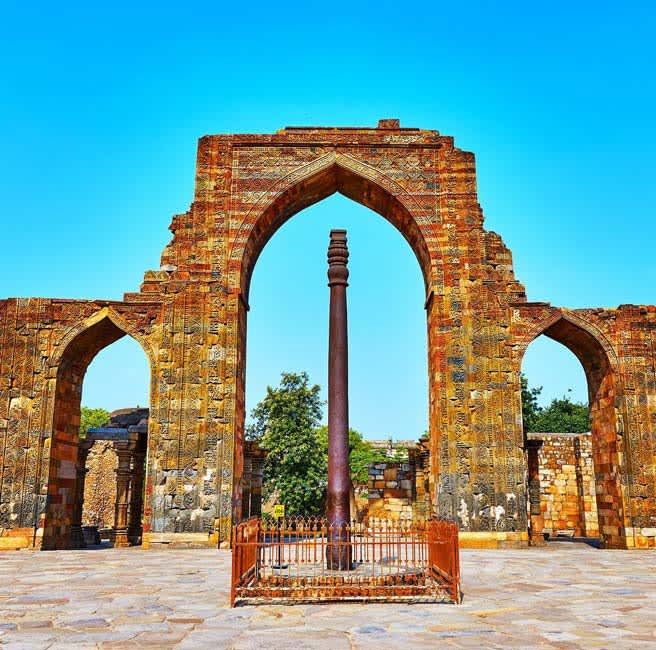 Picture Credits: truba71
In the Qutub complex, this iron structure is thought to be over a thousand years old. It stands 7.2 meters tall measured from top to bottom of its base, of which 1.1 meters of it is underground. It is made out of pure iron but strangely never rusts. The iron itself has a high level of phosphorus; when that is combined with the iron oxides as the weather goes from wet to dry, the film is formed resisting the process of rusting. 
4. Humayun's Tomb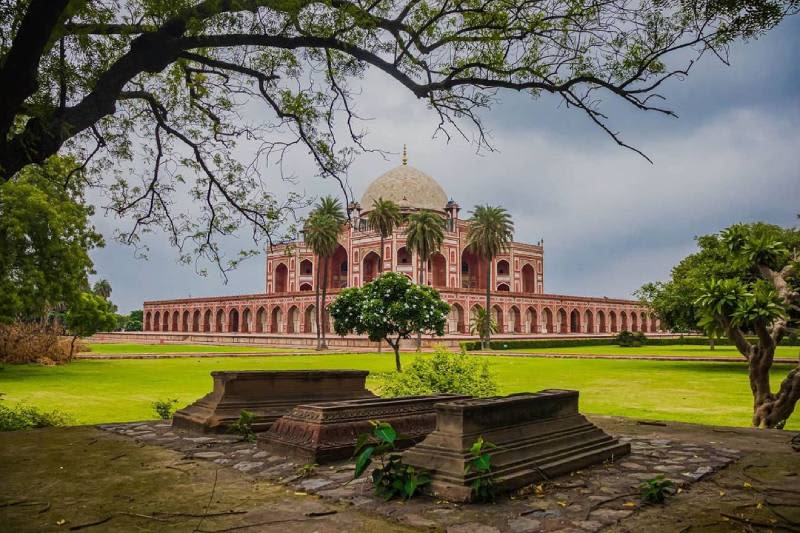 Picture Credits: heemank.v
Humayun's Tomb, which serves as a template for the Taj Mahal, has several interesting facts that will blow your mind. It is India's first Garden Tomb and has over 100 graves inside the complex. Okay! Things just took a spooky turn. Built in 1570, the Tomb's architecture is heavily influenced by both Hindu, as well as, Islamic cultures and was built by Hamida Banu Begum for her husband.
5. Red Fort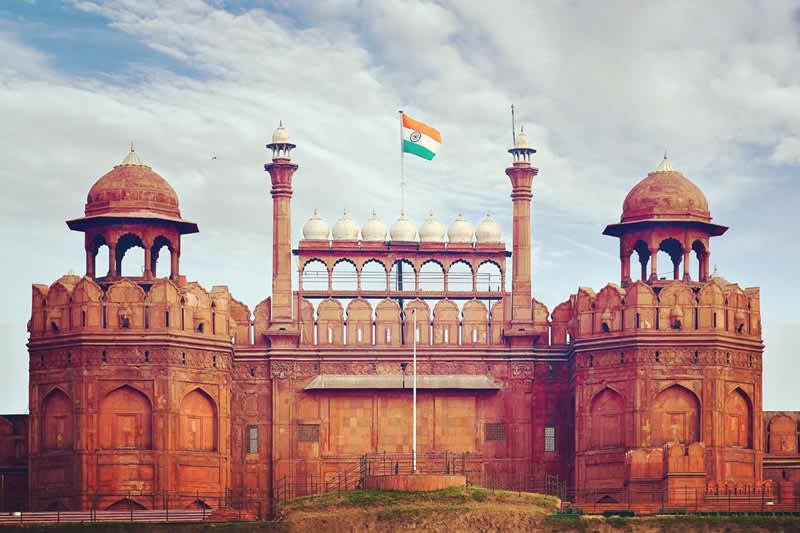 Picture Credits: jagadish_sagar_s
Did you know that the Red Fort was originally white? *Gasps!* It was made of limestone and when the limestone chipped off, Brits painted it red. We haven't even gotten to the interesting part yet. It is believed that a secret tunnel connected  Fatehpur Sikri (old capital, Agra) to New Delhi (Sahajahabad, New Capital) in ancient times. It was however closed later as there were claims of a hidden treasure that had to be concealed from the British.
6. Khooni Darwaza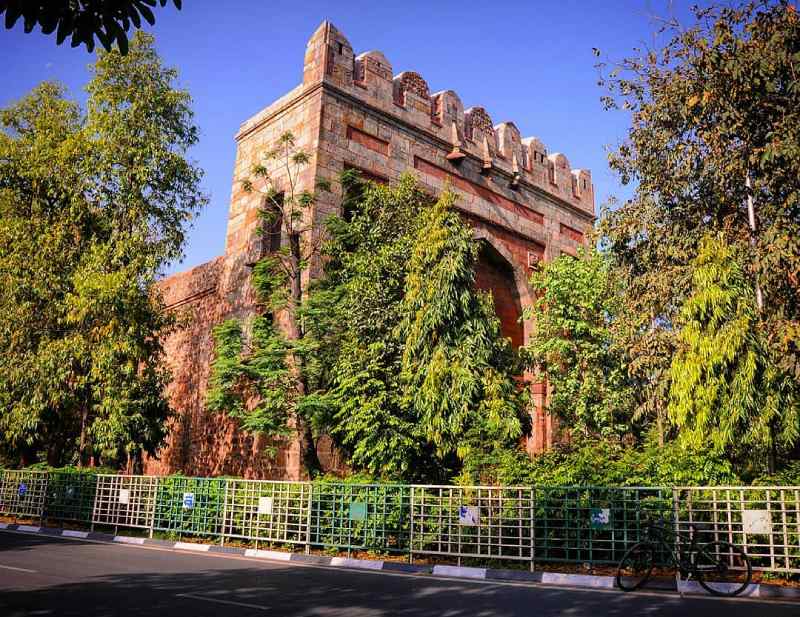 Picture Credits: delhicyclewala
Have you ever wondered why 'Khooni Darwaza' got its name? Apparently, it has a whole lotta bloody history. Built during Sher Shah Suri's regime, it is said that he used to hang the heads of the slain offenders from the archway of the gate. But that is not all the bloodshed this gateway has witnessed. It also saw the haunting story of 3 Mughal princes - sons of King Bahadur Shah Zafar who were shot dead by British Major Hudson during the 1857 revolt, and also saw violence during the partition of India in 1947. Jeez!
7. Adham Khan's Tomb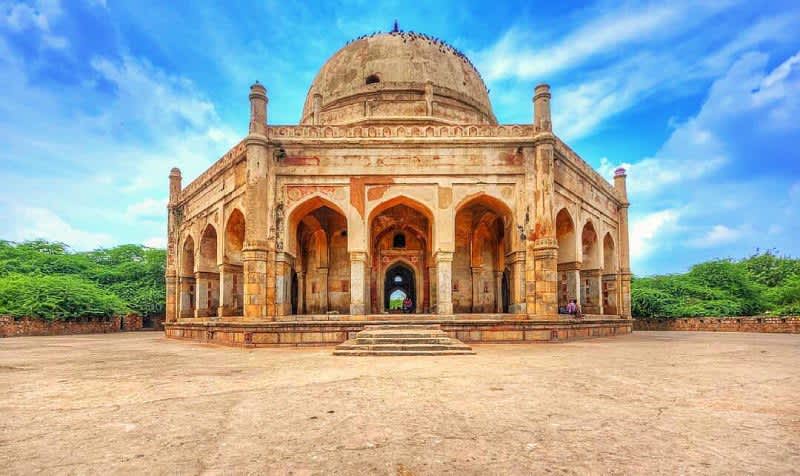 Picture Credits: mukulbanerjee
One of the lesser-known & hidden monuments of Delhi, Adam Khan's Tomb is a timeless marvel of Lodhi Architecture. The tomb is like a labyrinth and is nicknamed 'bhool bhulaiya' because of its convoluted structure. The tomb of Adham Khan is a mausoleum to Akbar's foster brother, executed by the emperor on charges of murder and betrayal. What's crazy about this place is that, according to a legend, once a whole lot of baraatis (wedding attendees) who took refuge in the tomb got lost here and mysteriously vanished overnight! Huh! The dense forests surrounding this area only add to the mystery.
So, which of these theories do you think are true? Have you ever witnessed any of these?