Delhi
5 Quirky Rolls Such As Fish Tikka & Paneer Bhurji Roll To Devour @ Dada's Rolls In Mahavir Enclave
With our tummies rumbling while loitering the streets of Mahavir Enclave, we chanced upon this small shop called Dada's Rolls which we later found out was originally from West Bengal. We entered the place with plenty of expectations because rolls are our go-to snack and our ravenous souls demanded them. Here's all that we had at this joint, read on as we recapitulate our experience here!
1. Fish Tikka Roll
We gorged on veg, chicken, paneer and egg rolls all our life so when it came to ordering up here, we decided to spice things up a bit, therefore, we called for their Fish Tikka Roll. Wrapped in a laccha parantha along with an assortment of veggies and delicious sauces, the fish tikka was really juicy and well cooked. A regular roll otherwise, the USP of this snack was the use of its uncommon protein. This roll made for a filling and tasty bite and we definitely ask you to give it a try!
Price | Rs 100
2. Single Egg Chicken Tikka Roll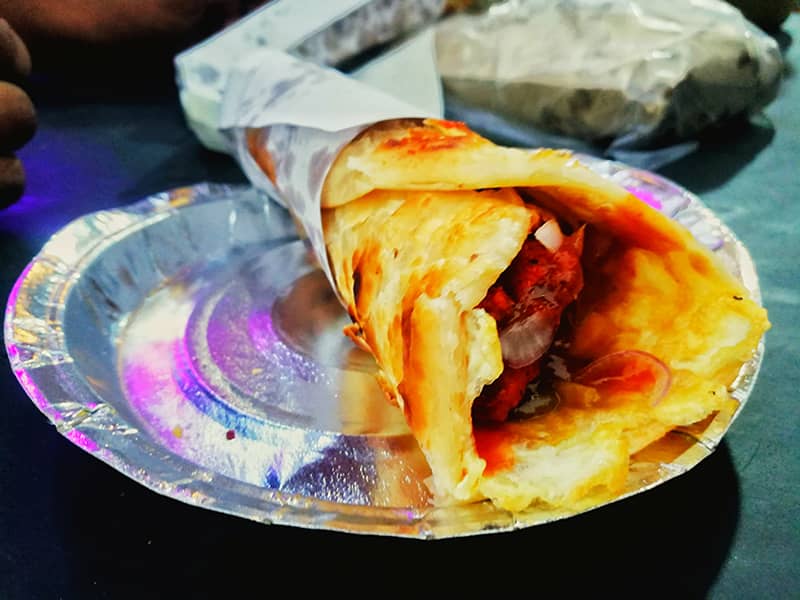 Egg or chicken, the good 'ol question. Well, why not go for both? Their Single Egg Chicken Tikka Roll is made with a thick parantha that's lapped in an eggs and then cooked with chicken stuffed inside it. The meat was quite juicy in itself but the sauces made the roll even juicier, thus making it a succulent and piquant snack!
Price | Rs 80
3. Chicken Kebab Seekh Roll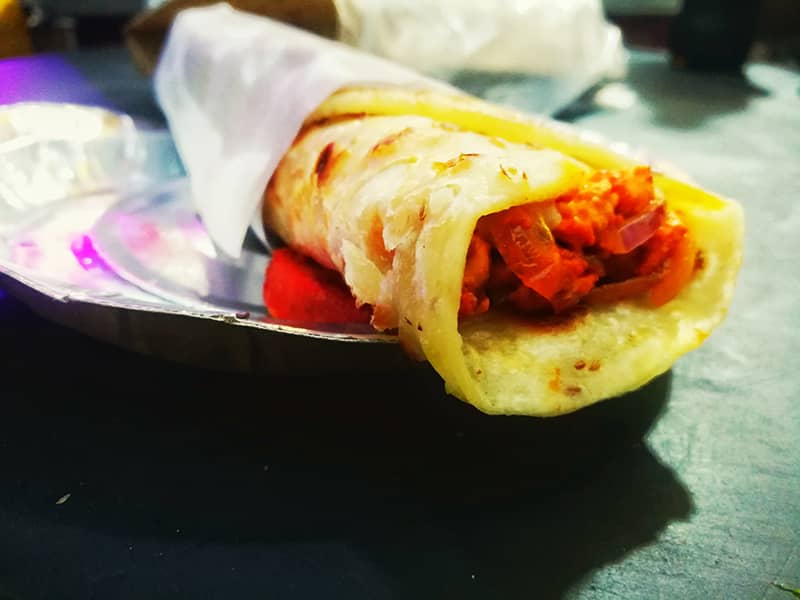 Does our love for kebabs know any bounds? No, it certainly does not. And their Chicken Kebab Seekh Roll fuses our choice delicacy with a number of veggies and sauces & presents it to us in the form of a glorious and scrumptious roll. This combination is worth every penny that you spend on it!
Price | Rs 60
4. Soya Chaap Roll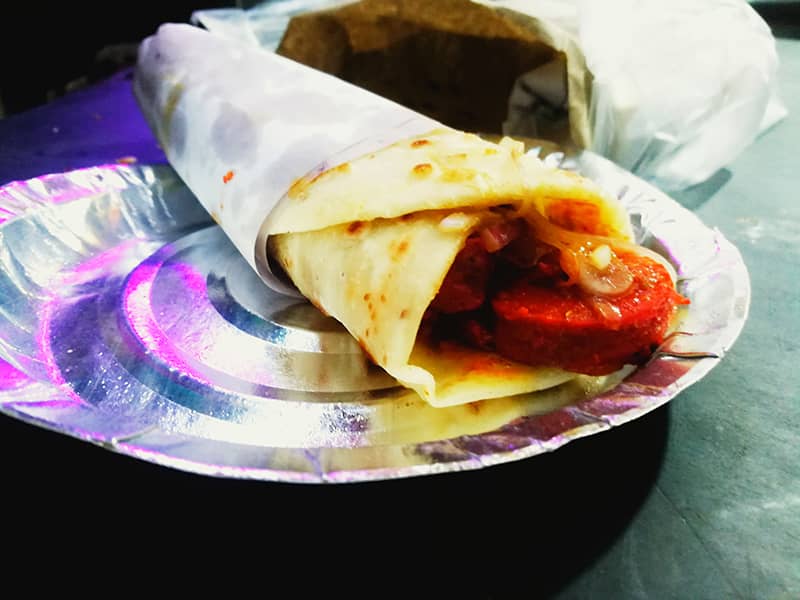 Next we decided to give a shot to their Soya Chaap Roll. Known as vegetarians' chicken, their perfectly spiced soya proved to do every bit of justice to the moniker. A fantastic option for all the vegetarians out there, this well priced snack is something everyone could enjoy on a lazy evening out with their gang!
Price | Rs 60
 5. Paneer Bhurji Roll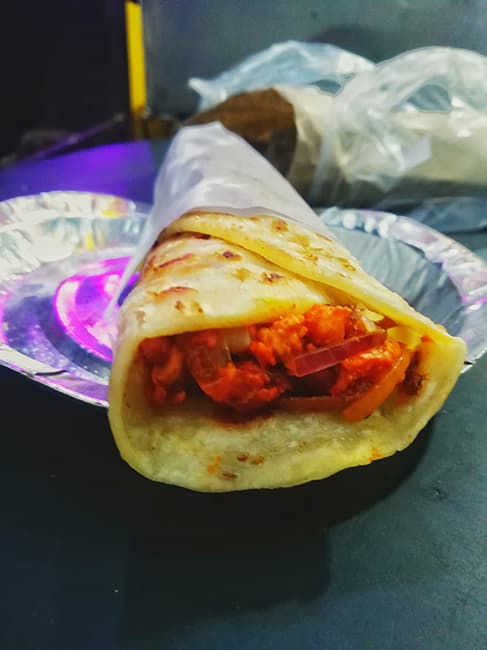 There's no way you can come to this joint and not try their Paneer Bhurji Roll for it's all things amazing. It was absolutely loaded with juicy and spicy paneer chunks and spilling with sweet & spice sauces. It's a treat that guarantees to mesmerize all those who devour it!
Price | Rs 60
All in all, if you wanna try a place for a casual evening snack, this is a joint you can certainly opt for as they serve tasty fusions and authentic taste. With their soft laccha parathas and fillings of your choice, they whip up snacks that'll make your bellies full and foodie souls happy!
Where | Dada Rolls - Near Dashrath Puri Metro Station, Ch. Harphool Singh Market, Mahavir Enclave Part II
Call Them | +91 7678 271 559
Timings | 5 PM - 11 PM