Delhi
5 Joints In South Delhi That Remain Open Till As Late As 5 AM To Satisfy Your Midnight Cravings
There are two kinds of people, early birds, and night owls and both are prone to fall victim to odd-hours cravings. And we don't discriminate; so right here we've got a list of places that serve yummy meals until the wee hours. So on your next late-night drive, you know where to satiate that starvation. Check out these RAD places.
1. Comesum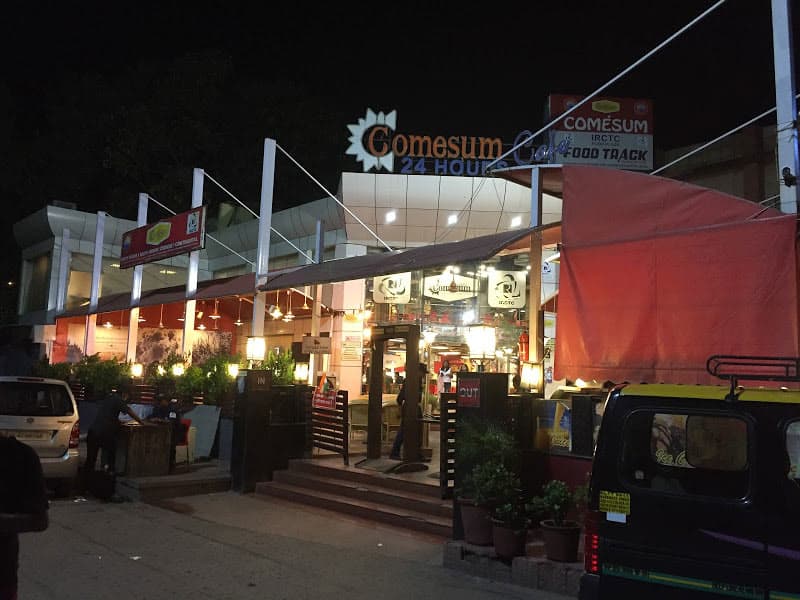 Picture Credits: Ratan Jha
This food chain located near Nizamuddin Railway Station is perf for those who love to wander around late at night in search of food. The place has it all from dosas to desi Chowmein, and from tandoori dishes to Dal Chawal as well. Gobble up some Murgh Malai Tikka or the classic garma-garam Gulab Jamun amongst TONS of dishes. Take your bhukkad buddy & savor your heart out! Also, don't forget to check in at that place when you're catching your train in the wee hours.
Where | Comesum - Railway Station, Nizamuddin West, Nizamuddin
Timings | 24 X 7 
Call Them | +91 11 4110 0100
Meal For Two | Rs 400 
2. Horn Please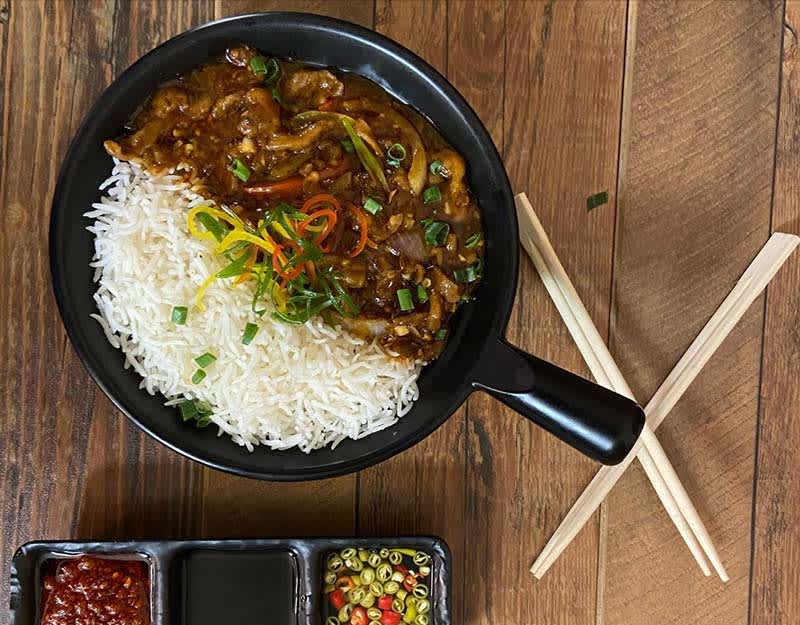 Picture Credits: alivefortravel
This resto cafe is open 24*7 and is well-known for serving some delicious Chinese dishes. The restaurant has a fun and funky vibe and has a huge dining area, which makes that late-night squad gedis even more enjoyable. And while you're at it indulge in some toothsome options like Drums of Heaven Chicken, Korean Fried Chicken, Three Flavor Cottage Cheese, Cheese Kurkure Spring Roll, Thai Red Curry amongst others. Now, no more sulking when those hunger pangs hit ya, just head over and devour on your favs!
Where | Horn Please - D 616, Near Deshbandhu Apartments, Block D, Chittaranjan Park
Timings | 24 X 7 
Call Them | +91 11 4177 5417
Meal For Two | Rs 750
Check out their FB page | https://www.facebook.com/hornplease.restocafe/
3. THOK (The House Of Kakori)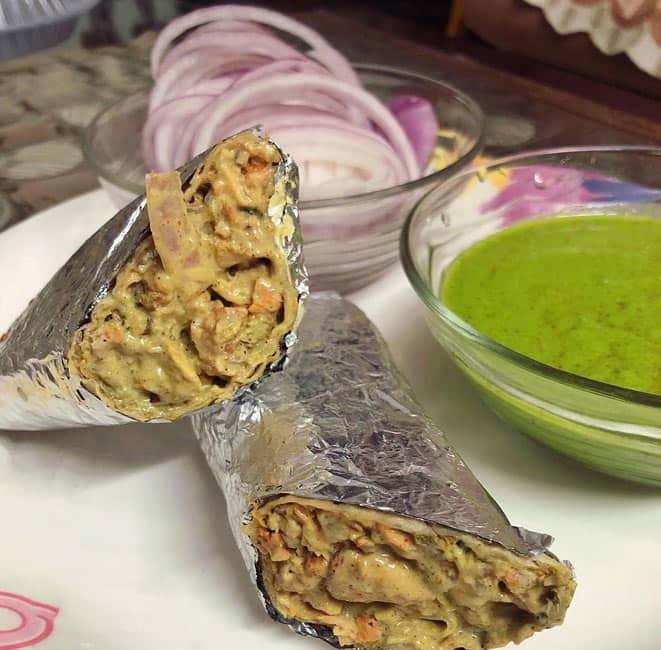 Picture Credits: lettuseat
If desi Chinese is what you crave in the wee hours then THOK has got your back! The House of Kakori offers scrumptious North Indian as well as Chinese cuisine and is open until 5 AM. They also provide home deliveries and considering your hunger pangs, they make those deliveries quick! You can nosh on some yummy delights such as Palak Chicken, Dry Veg Manchurian, Tandoori Momos, Mutton Biryani, and lots more.
Where | THOK (The House Of Kakori) - C- 105, Pansheel Vihar, Malviya Nagar
Timings | 6 PM - 5 AM
Call Them | +91 8700 951 960, +91 9268 777 775
Meal For Two | Rs 700
Check Out Their FB Page | https://www.facebook.com/thokthehouseofkebabs/?ref=page_internal 
4. The Bing's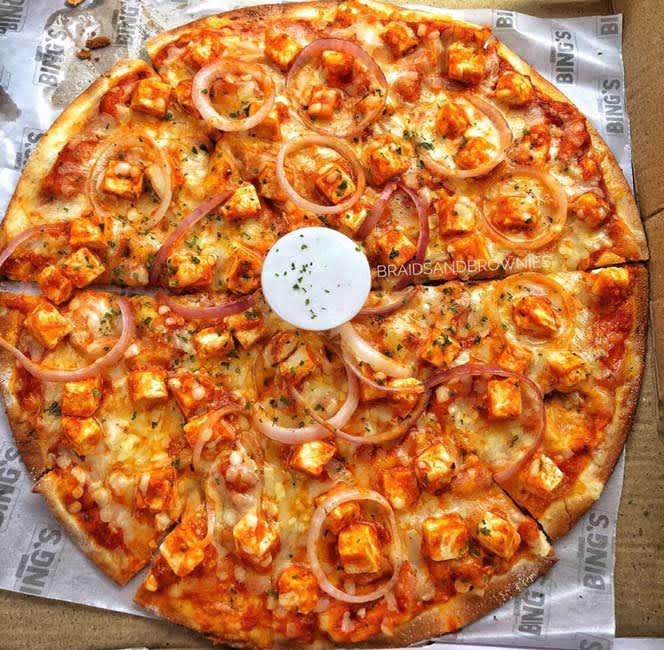 Picture Credits: _braidsandbrownies_
This quaint cafe nestled away in GK-II offers fast food and Italian cuisine. They serve deliciousness late until 2 in the morning and are known for dishing out mouth-watering pizzas and pastas. So pop by and gorge on some Tuna Melt Sandwich, Chilli Bean, Classic Margherita Pizza, Monterey Chicken Burger, and more from their scrumptious menu items.
Where | The Bing's - Near Savitri Cinema, Greater Kailash II
Timings |  11 - 2 AM 
Meal For Two | Rs 900
Check Out Their FB Page | https://www.facebook.com/thebingsofficial
5. Ganga Dhaba, JNU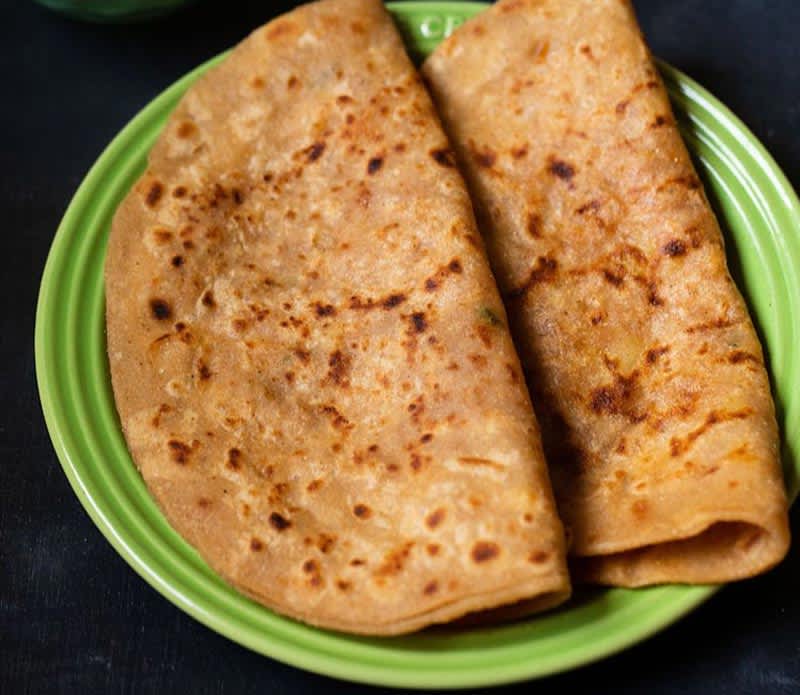 Picture Credits: Sumedh Hadke
No stranger to JNU folks, this quaint desi dhaba is open late at night to serve those night owls who are up studying *cough* all night as well as the locals who are familiar with it. Perfect place to score that Maggi and some piping hot Chai to make your night time ride worthwhile. Their Butter Bun and Pakoras are popular as well.
Where | Ganga Dhaba - JNU Campus Road, Saraswatipuram, Jawaharlal Nehru University
Timings | 4 PM - 3 AM
Call Them | +91 8126 149 486
Meal For Two | Rs 100
Nothing should come between a strong hunger craving and a determined bhukkad, so hit up your fave spot!