Delhi
5 Items Such As Chilli Potato & Nacho Corn Chaat We Recommend You To Try @ Aam Aadmi Pakwaan
Aam Aadmi Pakwaan is a cute little restaurant tucked away in the busy and tight lanes of the sprawling Kamla Nagar Market. This place is quite befittingly named for it offers some pretty amazing food at surprisingly reasonable prices. It is a casual eatery which offers North Indian, South Indian and Chinese cuisines amongst others. The food, as well as the ambience here, are great and suitable for people of all age groups. The whole menu is simple yet interesting but here we've listed some of the delicacies that we enjoyed the most!
1. Cold Coffee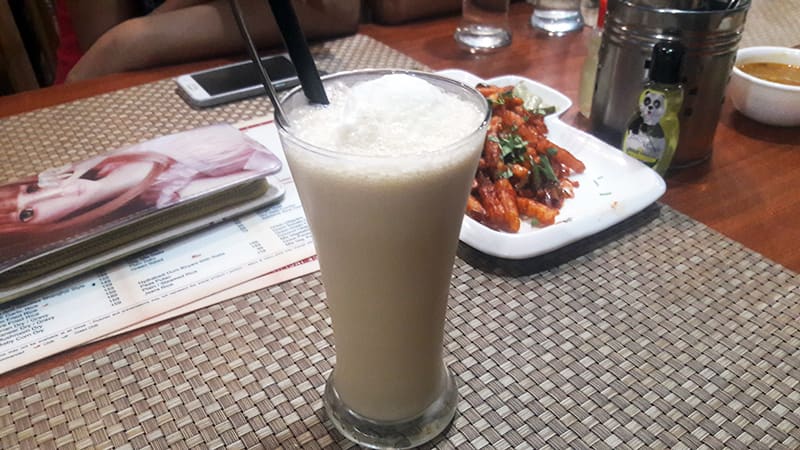 Chilled beverages are the best solution to the scorching heat during summers. So, first up, we decided to order their Cold Coffee which came topped with a scoop of vanilla ice cream and would as the perfect partner to any of your meals. This drink was pretty darn amazing as it had the right amount of everything, neither was it too sweet, nor too strong. We enjoyed it a lot and would suggest you give it a try as well!
Price | Rs 99
2. Oreo Crunch Shake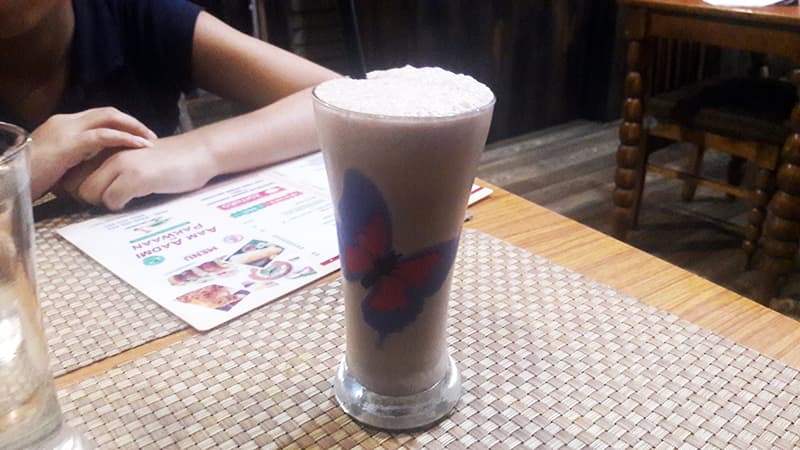 Next up, we thought of trying another drink before diving into their food items. Their Oreo Crunch Shake was a thick, chocolatey and creamy delight. Just like the Cold Coffee, it was great to beat the heat and tasted simply fantastic. The most amazing parts were the little Oreo bits that treated our taste buds with every sip and the ice cream that just enhanced all the flavours. It was bang for the buck and we can't wait to have it again!  
Price | Rs 100
2. Masala Dosa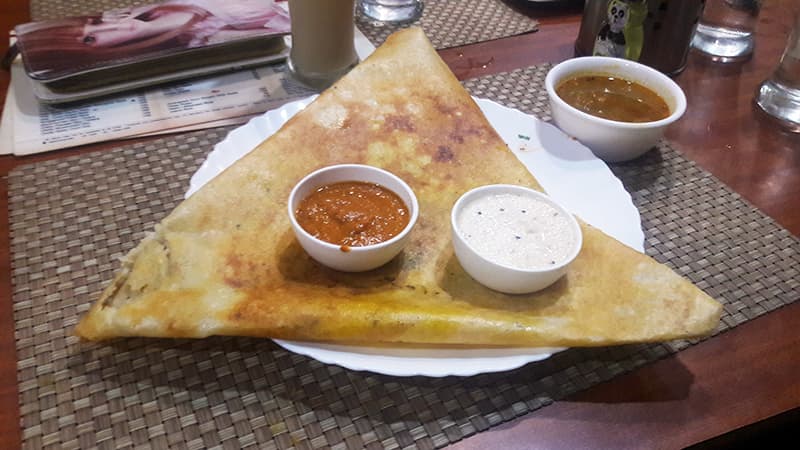 The Masala Dosa here is one of their hot sellers and after noshing on it, we know exactly why. It was crunchy and crispy with a very spicy mashed potato filling. Served alongside coconut & tomato chutneys and sambhar, it was pure heaven. The combination of all the spices was appropriate and hence, this dish is definitely worth a try!
Price | Rs 119
3. Chilli Potato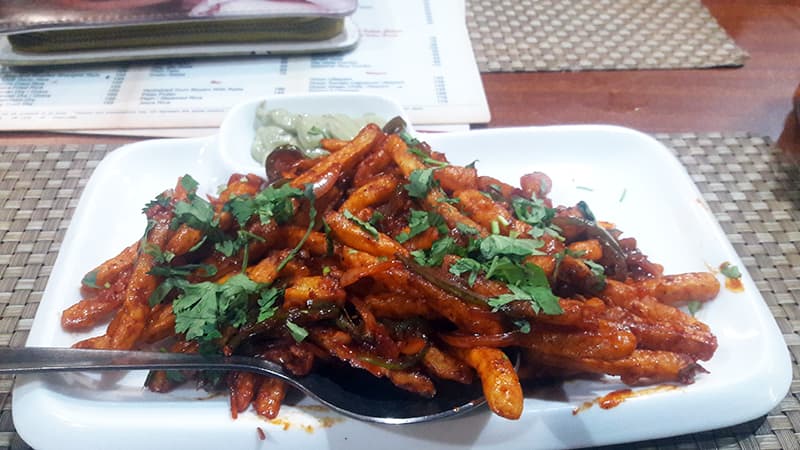 Crispy, crunchy and juicy potato slices fried perfectly and then sauteed with caramelized onions and capsicum, this dish was absolutely scrumptious. It was served along with delicious green chutney and was a beautiful combination of sweetness, sourness and spiciness. Even the quantity of their Chilli Potato was just appropriate and would serve as a great casual munching snack for you when you're out with your buddies!
Price | Rs 139
4. Nachos Corn Chaat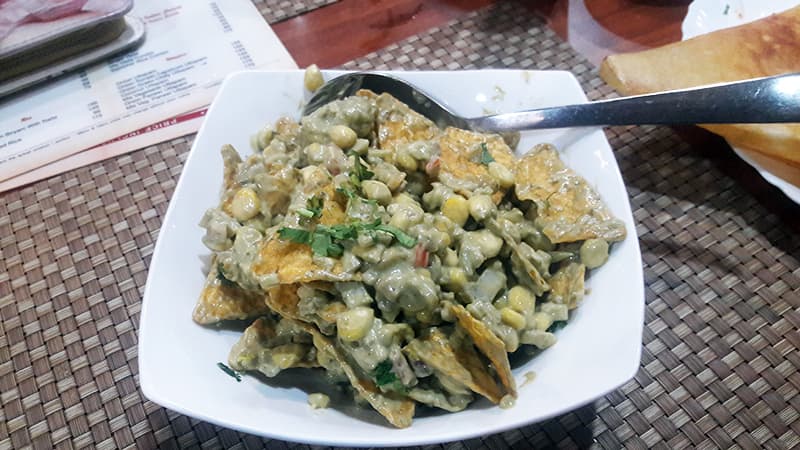 Having tried our staples, we thought of getting a little experimental and hence decided to go for their Nachos Corn Chaat which turned out to be quite different from what we were expecting and proved being adventurous pays off. Fashioned as a salad, this dish had onions, tomatoes, corn and of course, our favourite, nachos, all mixed together with some yummy sauces. It was a great bite and would serve as an incredible side dish for any main course. This new player sure deserves a shot!
Price | Rs 129
On the whole, Aam Aadmi Pakwaan is a very casual yet catchy diner with an amazing ambience that whips up drool-worthy food. Everything is very welcoming, be it the efficient and courteous staff or the little hand sanitizers kept on every table. This place gets a thumbs up from us and you should definitely pay it a visit when in the area!
Where | Aam Aadmi Pakwaan - UB-21, Jawahar Nagar, Kamla Nagar
Call Them | +91 9310 451 451
Timings | 11 AM - 11 PM
Check Out Their FB Page | https://www.facebook.com/AamAadmiPakwaanDelhi/