Delhi
5 Items Like Kadai Chicken & Tandoori Chicken To Feast On @ Sahib Chicken, Tilak Nagar
While strolling around the bustling Tilak Nagar Market, we noticed a shop brimming with so many people, we couldn't stop ourselves from checking it out. And now, after having sampled the dishes at this place ourselves, we completely understand the throng around this shop and are proud to proclaim that Sahib Chicken truly is a chicken lover's haven. The service, food and price - everything here is top-notch. Here are the things we tried, check them out!
1. Tandoori Chicken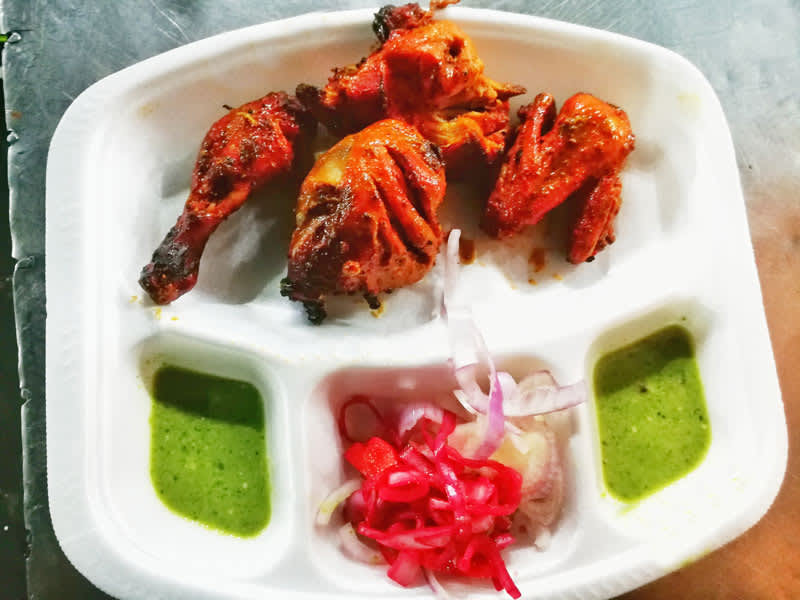 We know we aren't wrong when we say this dish is undoubtedly the staple of all the non-vegetarians out there. If you are a regular meat eater then you would know the difference between the good smokey version of this item and the bitter charred one. And we are happy to tell you that the Tandoori Chicken served here falls into the former category. This juicy, tender and flavourful dish is simply awesome and comes with the traditional pickled onions, normal onions and green chutney on the side. This one is perfect for a late evening snack or to be paired up with your booze, so defo try it!
Price | Rs 100 Onwards
2. Patiala Chicken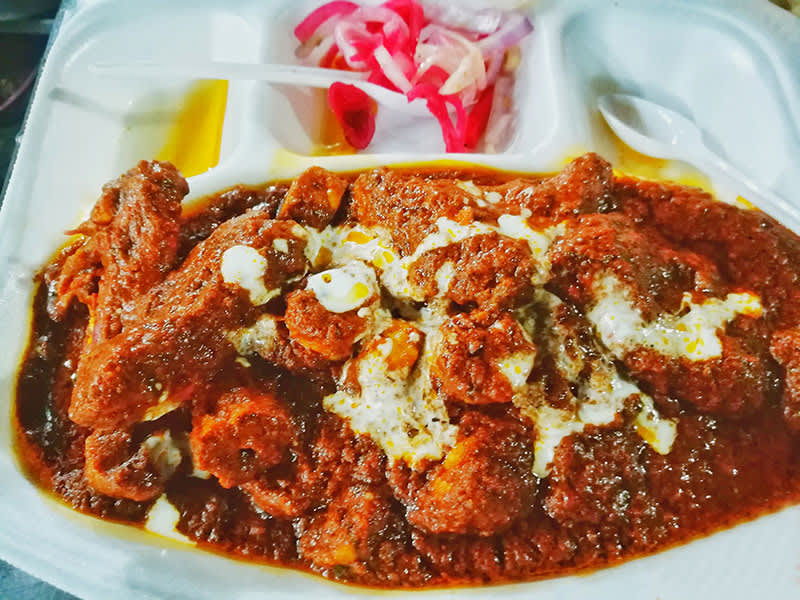 Now, the name of this one intrigued us and hence, we decided to order it. The gravy of this Patiala Chicken was cooked to perfection with the optimum blend of spices. This dish was succulent, fiery and had surprise chicken seekh pieces in it. This item best goes with their rotis, so make sure to order them when here!
Price | Rs 150 Onwards
 3. Keema Kaleji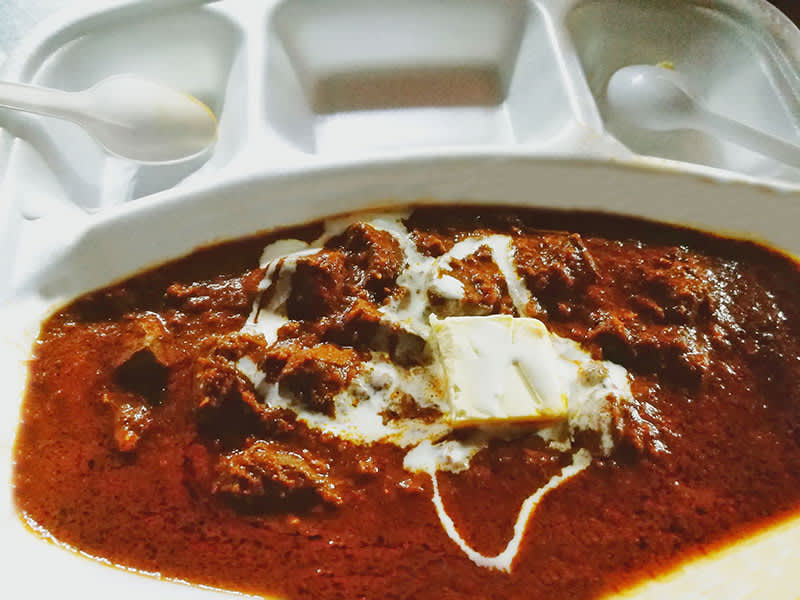 We're well aware that liver is a tricky topic even amongst the meat enthusiasts and one is either a kaleji person or not. Well in case you are, you must surely have it here for they're serving it in the form of keema, cooked spectacularly in a spicy gravy and comes topped with wholesome butter. This one's not for everyone but is surely worth a shot!
Price | Rs 100 Onwards
 4. Butter Chicken
Alright, can we go to a meat serving eatery and not try butter chicken? Absolutely NOT. And we gotta admit, the Butter Chicken here is hatke. It's not as tangy as you might think and the gravy is nicely cooked to a beautiful brown shade that's just a treat for the eyes when served with a good amount of cream and butter on top. Drooling yet? We know you are. So, hurry scurry!
Price | Rs 130 Onwards
 5. Kadai Chicken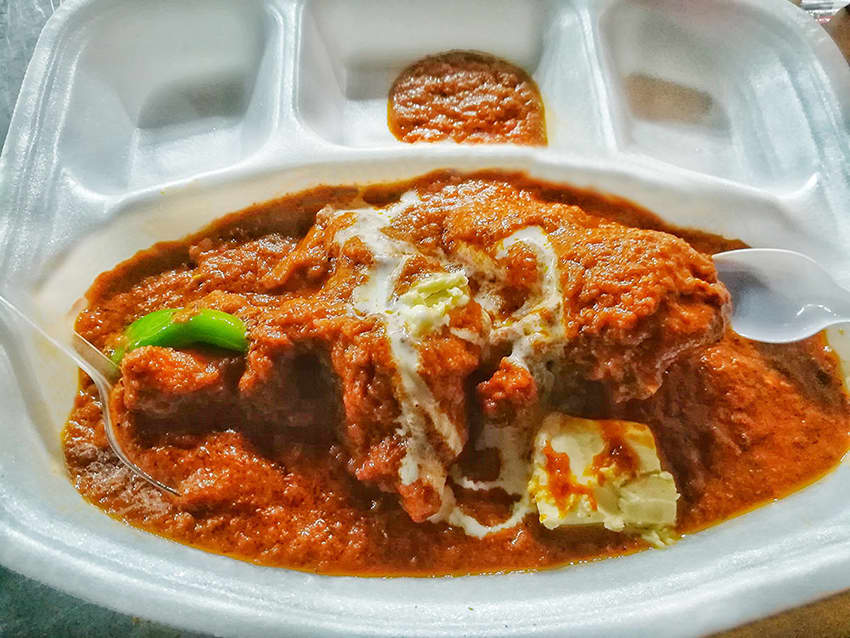 The Kadai Chicken here is absolutely delightful. The chicken pieces were cooked in a kadai with tons of tomatoes to provide the tanginess and green chillies for that extra kick. Overall, this dish was the perfect combination of zest and spice, something we'll remember for a long time. Head over and grab your plate now!
Price | Rs 130 Onwards
Overall, this place serves an impressive number of options, all of which are absolutely lip-smacking. The perfectly cooked juicy chicken was a constant in all the dishes that we tried, something that one doesn't get to experience often. So, if you like to think of yourself as a hardcore non-veg fan, this place is definitely for you!
Where | Sahib Chicken - Ashok Nagar, Tilak Nagar
Call Them | +91 9873 333 457
Timings | 1 PM - 11 PM
Check Out Their FB Page | https://www.facebook.com/Sahib-Chicken-907787109261710/