Delhi
5 Insanely Creamy New Ice Cream Flavours From Our Bae Keventers We're Dying To Try!
Keventers is a beloved brand that has undoubtedly cemented their reputation for whipping up incredibly rich, thick and frothy shakes for ages. But what's making us giddy is that now when we hop over to this hangout spot during the summers, we'll also be able to dunk our spoons into some comforting and scrumptious ice creams! Yep, you can enjoy unique & nosh-worthy ice creams and we're dying to try them all. These guys have come up with 5 cool new flavours, so take a look and gear up for some decadent indulgence!
1. Go Dip Your Spoons Into The Chocolate-y Goodness That Is Sinful Original Sin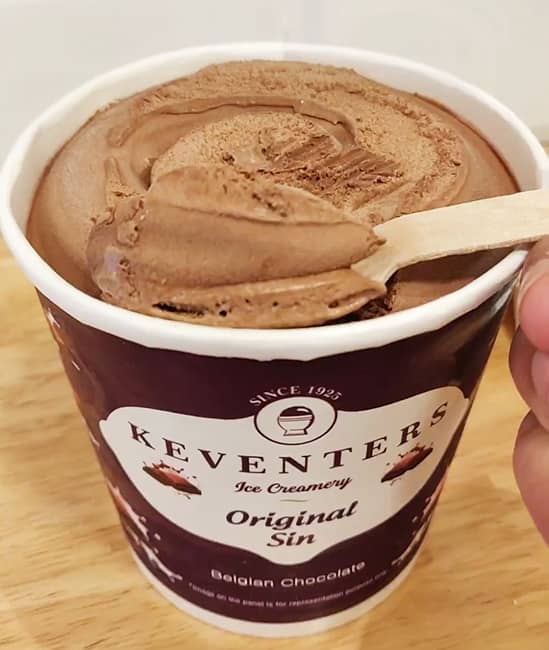 Chocolate is our go-to flavour when it comes to ice creams and Keventers' Original Sin is the ideal pick for all the chocolate lovers out there. Appropriately named, this Belgian chocolate flavour is tremendously creamy and gooey and we bet you won't be able to resist polishing off a whole tub. Make your way over and order your share, peeps!
2. Their Summery Golden Temptress Looks Like A Mangolicious Explosion!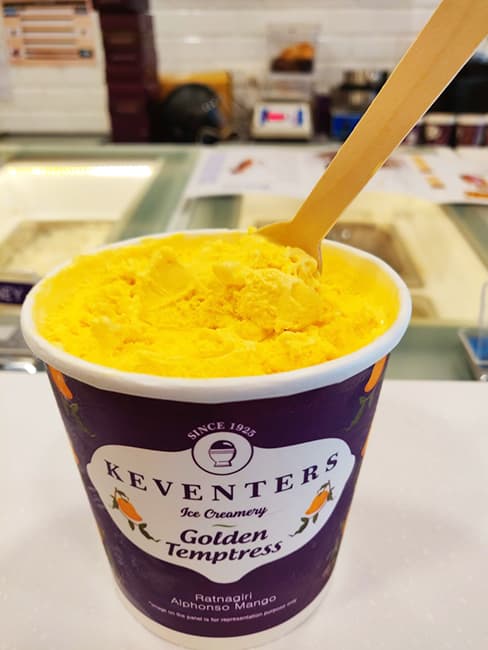 If you go gaga over the king of fruits - mango, then you defo have to give Keventers' Golden Temptress AKA Ratnagiri Alphonso Mango a shot! This golden and oh-so-sweet treat will take you back to your childhood when you would just sit and devour Alphonso mangoes all day long. Come treat your taste buds to a mango explosion with this one!
3. Wanna See What Nostalgia Tastes Like? Scoop Up Some Sweet & Innocent First Kiss!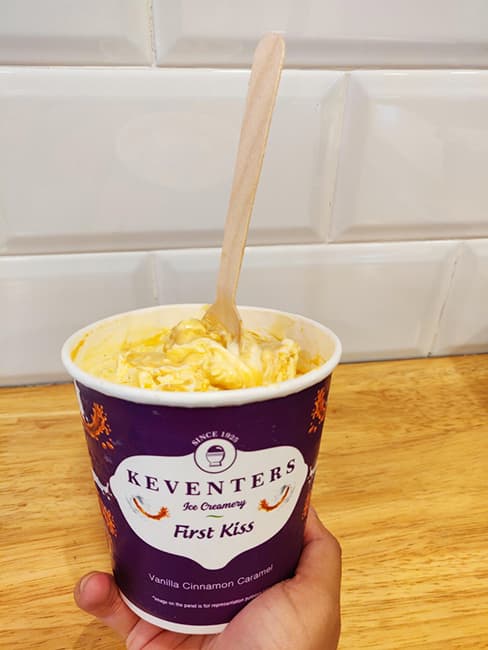 Pure, strong, dreamy and sweet - wait, did you just start to reminisce about your first kiss? Where's your head at, folks?! We were just describing this new flavour from Keventers that's all about the goodness of vanilla, cinnamon and caramel. This sweet and innocent delight is for all those who love basic flavours with a subtle twist. Relive your first kiss with this creamy scoop of happiness!
4. The Holy Triad Triple Chocolate Drool Is Tailor-Made For Those At-Home Netflix & Chill Nights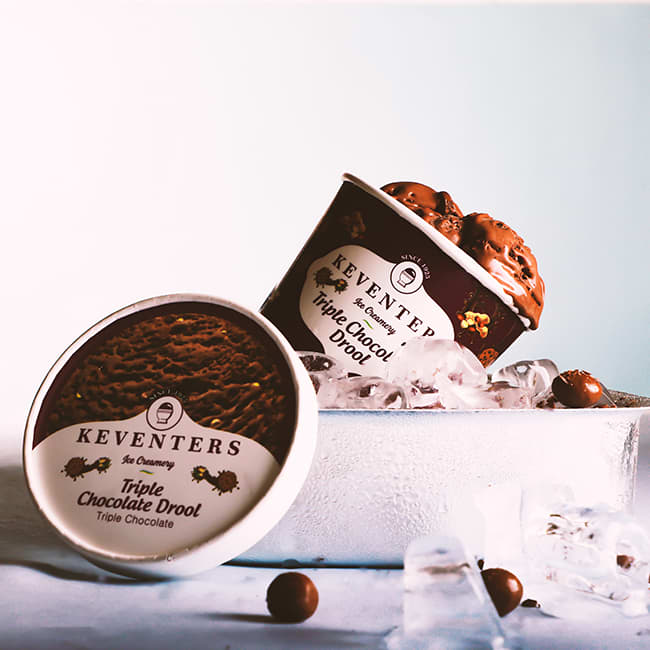 Netflix & chill is all about curling up in a blankie and binge-watching your fave movies or TV series (read Game of Thrones!). The Triple Chocolate Drool is the perfect comfort snack for those chilled-out evenings as it comes chock-full of cookie crumbs, peanut butter and chocolate and we just can't wait to dig into this one!
5. We're Saving The Fruity Berry Berry Cheesy For Some Afternoon Indulgence In The Middle Of A Hectic Workday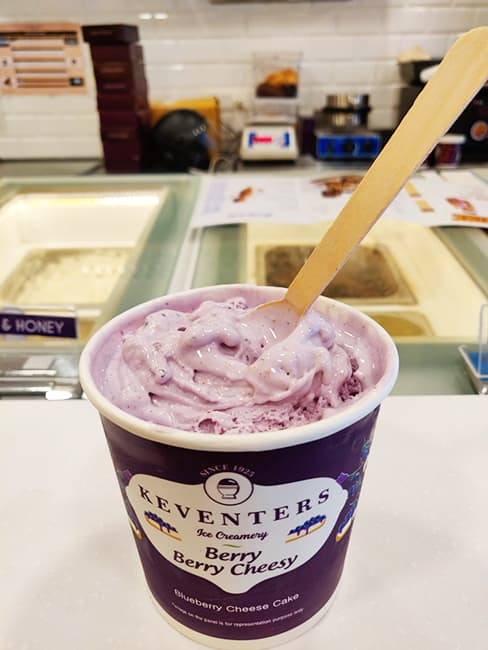 Some days are good and some are bad, but guess what? You can turn a bad day into a less grumpy one with the Berry Berry Cheesy ice cream from Keventers. This creamy blueberry cheesecake flavour can brighten up any dull moment of your lives, so scoop up a bowlful (or two) when you just need to de-stress and take a break!
These ice creams are available at select stores across Delhi NCR and if you're not able to choose (we don't blame you there), you can go in for their steal deal introductory pack of 4 flavours at a discounted price of Rs 279 (slashed from the original rate of Rs 316). This is a limited period offer, so hurry and grab yours now! Which one will you get your hands on first? Do let us know in the comments below!
Price | Rs 79 (100 ML), Rs 279 (Pack Of 4) & Rs 299 (450 ML)
Check Out Their FB Page | https://www.facebook.com/keventers/
Skim Through Their Insta Feed | https://www.instagram.com/keventers/