Delhi
5 Incredible Indie Clothing Brands to Wear. Love. Repeat!
The latest fashion trend in the city is that the biggie brands with their predictable colours and mass produced lines are being ditched for the smaller, but definitely sassier Indie brands! While some of them are quirky enough to put Dali and Warhol to shame, some other brands are so Zen-like in their minimalism that just adorning their clothes feels like an act of meditation.  
Here's a list of some of the most buzzing Indie brands to watch out for:
1. Bhane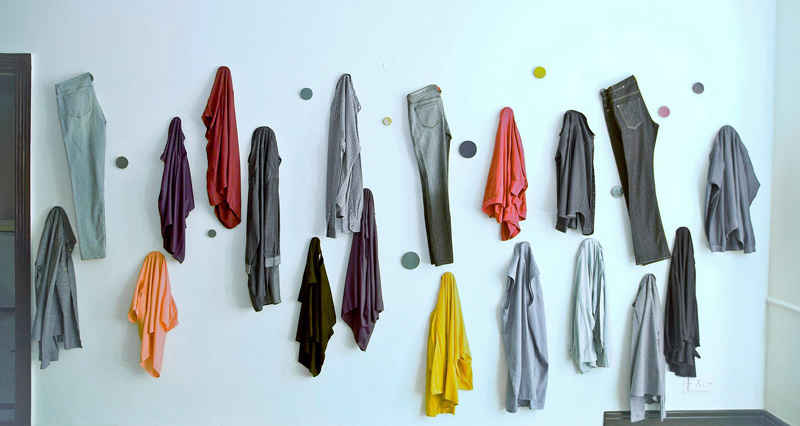 This brand is about self-expression and a global signature, which means you can wear their clothes and feel at home anywhere - from the streets of new Delhi to New York. Their clothes spell sassy, with dishy loads of comfort. It offers the 'ah-ha' version of everyday clothing like pants, basic tees, shirts and all the wardrobe staples that you can think of in, all the colours that you can think of. They make simple appear stylish rather effortlessly. The tunics and the shirts here are a wardrobe must - have! 
Shop Online Here | https://www.bhane.com/
Location | 135, Bhishma Pitamah Marg, Mehar Chand Market, Lodhi Colony
2. Lila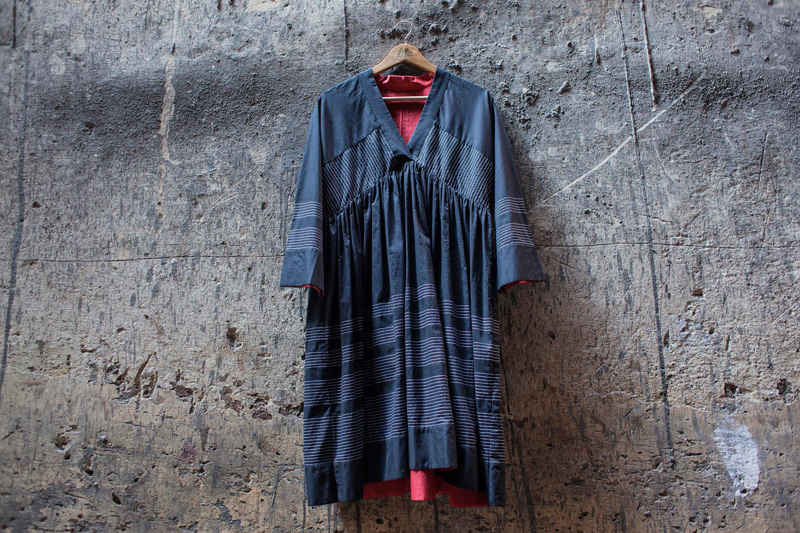 So here's what's hot this season; rich craftsmanship and minimalistic design and that's exactly what Lila delivers! They've redefined the colour palette by sticking to bold, contrasting colours in the most old-school way and married it to new design aesthetics! The store is a design lab and everything that is crafted here is a testimony to the fact. And. It gets better. They don't stop at clothes; they even do bags shoes and jewellery and the edit is stunning with impeccably-structured engineering shining through all that they create.
Location |  House No.17, Shahpur Jat
3. White Champa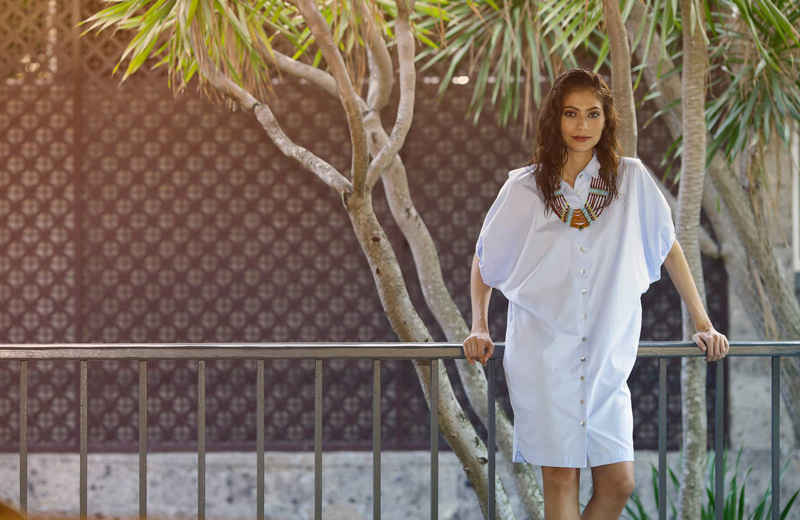 If you're looking for Indian chic, clothing that redefines Indian classics like khadi and the unparalleled craftsmanship of hand embroidery, then White Champa pulls out all the stops. They are eclectic and yet sophisticated, classic yet vivid in their newness. They design for men and women both, and also have a neat collection of bags and cushion covers! What gets us going about this brand is the clean silhouette and the structure of their clothes. Invest in their funky bottom wear and live to make yet another fashion statement! 
Location | 125B, Shahpur Jat
4. The Pot Plant
Think coconut buttons, strings dangling off sleeves, handspun khadi and all things yummy that have defined cool since time immemorial, and that is what The Pot Plant is all about. Fuss free and surreal silhouettes is their claim to fame and repurposing materials is just the added bonus, which means you don't really walk in their clothes, you almost float. The Pot Plant takes pampering to the next level by offering customization too. Come order online!
Shop Online Here | https://thepotplant.in/
5. Shades of India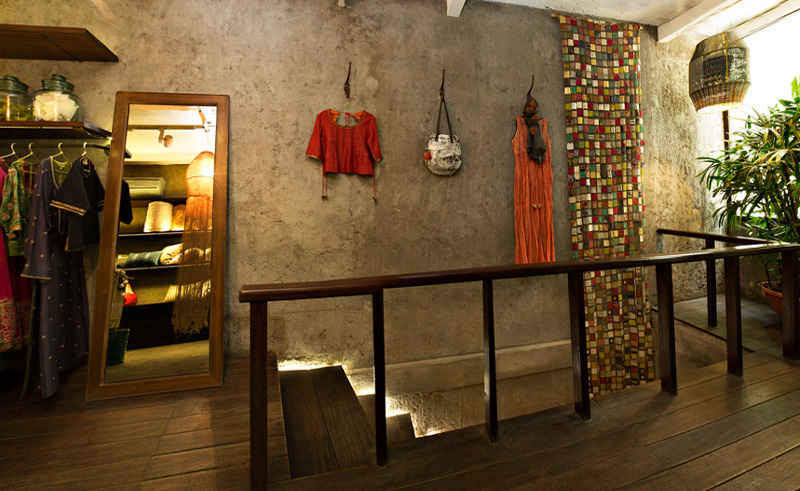 'Filling a space with light and colour', that's how they introduce themselves, and they are all about filling your life with apparel, accessories that range from scarves to bags, and home décor. They have been recognized internationally for their design inventiveness and are high on creating signature pieces that tell a story, so what you get are avant-garde designs that sing sophistication. Their buzzy new line of accessories sits well with their new 'Romaksha' collection that celebrates the beauty of the St. Petersburg city and its heritage! Go explore.
Location | 127, Mehar Chand Market, Lodhi Road