Delhi
9 Hot Beverages That Are A Must For Every Delhiite To Keep Warm In The Chilly Winters
You know it's winter when the sun becomes your BFF and the chilly evening winds make you want to get under the blanket with something warm to drink. We mean, wintertime in Delhi can be brutal, and that's why we listed out 9 drinks you gotta try around the city to keep yourself warm and cosy, check them out!
1. Hot Chocolate From Chocolateria San Churro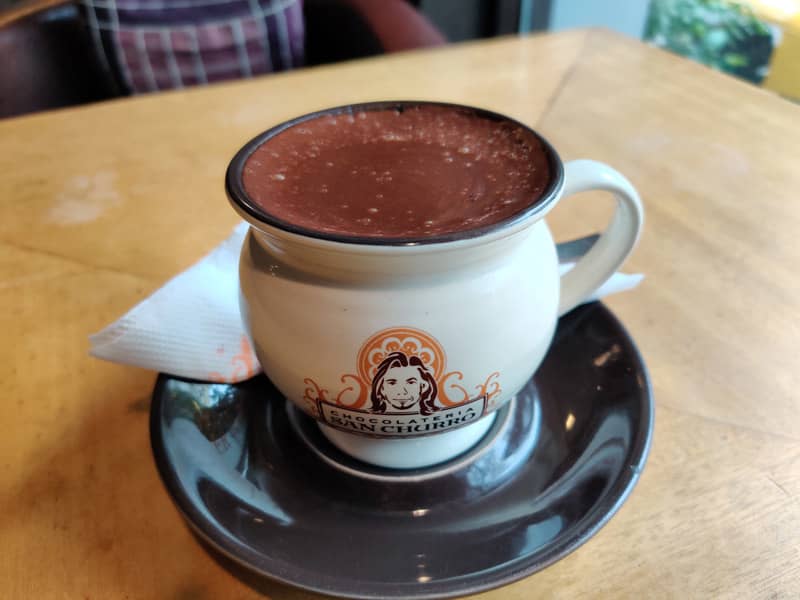 Hot Chocolate is a significant winter essential. And if you too can't imagine this chilly weather without a warm and comforting cup of hot chocolate, then you need to head to Chocolateria San Churro right away. This beautiful eatery in GK II is perfect for a romantic evening out with your SO. Head here, order up their Classic Spanish Hot Chocolate and have a great time!
Price |  Rs 150
Where | Chocolateria San Churro - 1, M Block Market, GK II
Timings | 11 - 11 PM
Call Them | +91 11 4659 7619
Check Out Their FB Page | https://www.facebook.com/sanchurro/ 
2. Steaming Hot Coffee From Indian Coffee House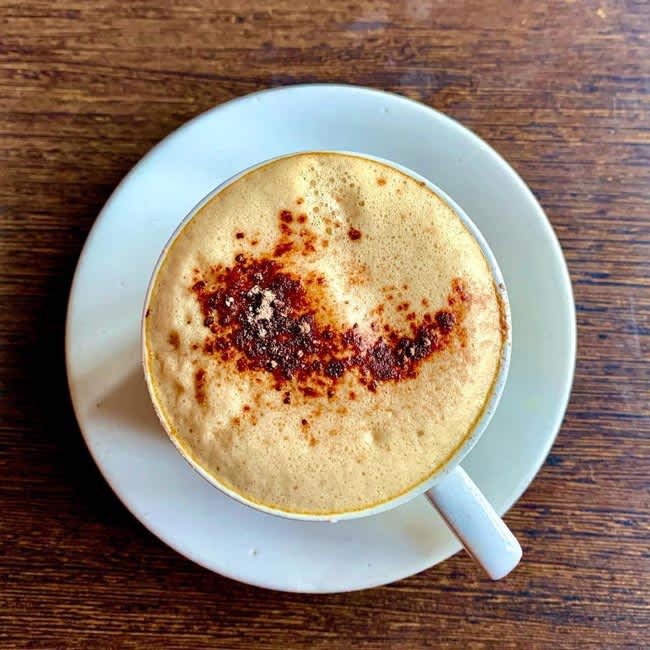 Picture Credits: hungrydelhiwali
Someone rightly said that coffee is a warm hug served inside a cup! And since this weather calls for a lot of warm hugs, we suggest you head straight to Indian Coffee House for the yummiest cup of hot coffee. These guys have been serving excellent coffees to us Dilliwalas since 1957. So, if you still haven't tried out this legendary place, then go, RN!
Price | Rs 53 Onwards
Where | Indian Coffee House - 2nd Floor, Mohan Singh Place, CP
Timings | 9 AM - 8:30 PM
Call Them | +91 11 2334 2994
3. Mocha From Rustique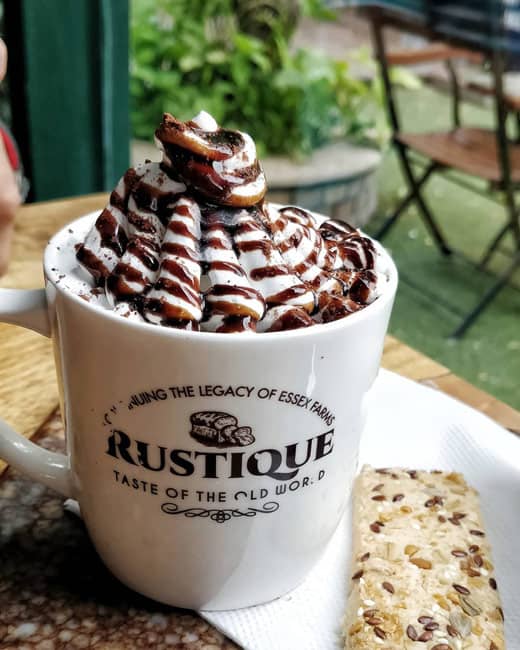 Picture Credits: tasting_tales
Now, let's all agree on the fact that nothing beats the magic of a hearty Mocha Coffee in winter! And this decadent drink from Rustique has been stealing hearts. A mocha coffee topped with loads of whipped cream and liquid chocolate is the way to dispel those chills from these cold mornings and we're on our way to try this yummy immediately. We'll see you there then, shall we?
Price | Rs 195 
Where | Rustique - Essex Farms, 4 Aurobindo Marg, Adchini
Timings | 10 AM - 12 PM  
Call Them | +91 9873 739 393
Check Out Their FB Page | https://www.facebook.com/rustiquebyessexfarms 
4. Mulled Wine From Cocktails & Dreams, Speakeasy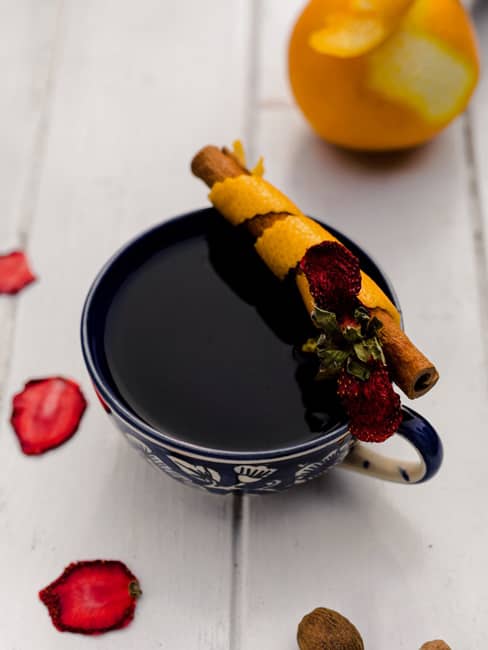 This hidden speakeasy, themed on the erstwhile Prohibition era, is quite a popular option with the locals. Known as a place that serves sublime cocktails, this place is a must-visit during the winter when you're craving something warm but boozy. Their mulled wine is akin to celebrating Christmas in a glass with warm Shiraz infused with a premium blend of spices, finished with citrus notes, resulting in the most tantalising flavours ever!
Price | Rs 675 Onwards
Where | Cocktails & Dreams, Speakeasy - SCO 23, Behind Galaxy Hotel, Sector 15, Gurgaon
Call Them | +91 7683 047 945
Timings | 5 PM - 12 Midnight
Check Out Their FB Page | https://www.facebook.com/CocktailsDreamsSpeakeasy/ 
5. Adraki Kulhad Chai From Kullhad Chai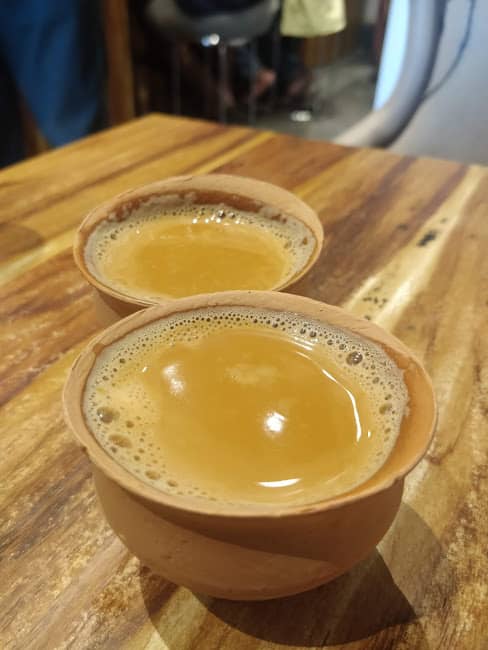 Picture Credits: Himantika Sen
Biting cold winters call for piping hot cups of chai, and if they're served in the aromatic Kullhad, then there's nothing like it. Kullhad Chai in Rajendra Nagar Market serves around 7 different types of kulhad chai that aren't just super yummy but also warm you to your fingertips. So, go and grab your cup, right now and enjoy the unique flavours of kulhad chai from here! 
Price | Rs 20
Where | Kullhad Chai - Shop 13, Ground Floor, Kailash Arcade, Old Rajendra Nagar Market, Rajinder Nagar
Timings | 9:30 AM - 9:30 PM
Call Them | +91 9312 190 999
6. Virgin Hot Toddy From Cafe Dori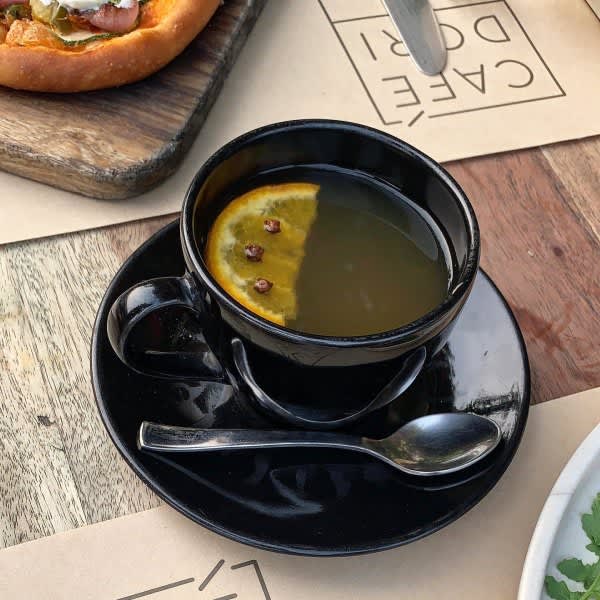 This warm and delish Indian drink, made from the fermented sap of coconut flowers, is a favourite in the South. Cafe Dori in Vasant Vihar also serves its own relish-worthy hot cup of Toddy but without any alcoholic content, making it a 'virgin' beverage. With a slice of orange in it, this cup of Virgin Hot Toddy is an absolute must-have if you visit the beautiful Cafe Dori
Price | On Request
Where | Cafe Dori - Dhan Mill Compound 100 Feet Road, SSN Marg, Chhatarpur
Timings | 10 AM - 9:30 PM 
Call Them | +91 8076 054 238
7. Cortado From Devan's Coffee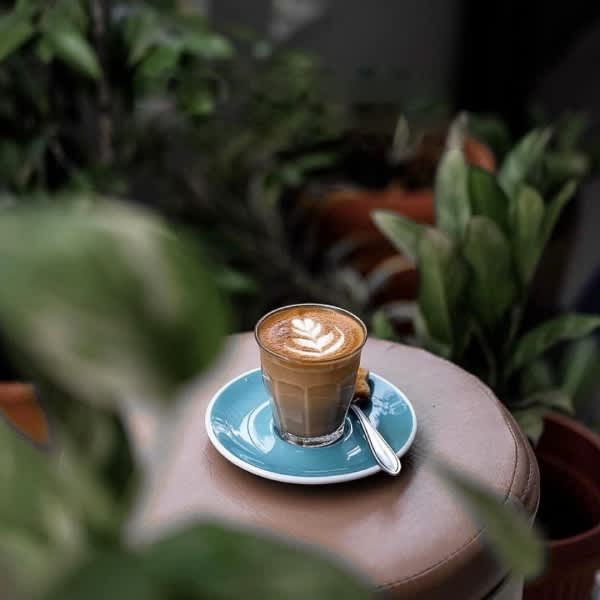 Founded in 1962, Devans Coffee at Khanna Market is a quaint paradise for tea and coffee lovers. Their yummy cup of hot Cortado accompanied by one of the many cute felines that roam around the shop sounds like the perfect winter night to spend in the city. Originating in Spain, Cortado Coffee has a rich frothy milky texture and is best served steaming hot on a winter evening in Delhi! 
Price | Rs 120
Where | Devans South Indian Coffee & Tea - 131, Khanna Market, Lodhi Colony
Timings | 10:00 AM - 7:00 PM
Call Them | +91 9871 105 464
Check Out Their FB Page | https://www.facebook.com/Devans1962 
8. Cappuccino From Paul India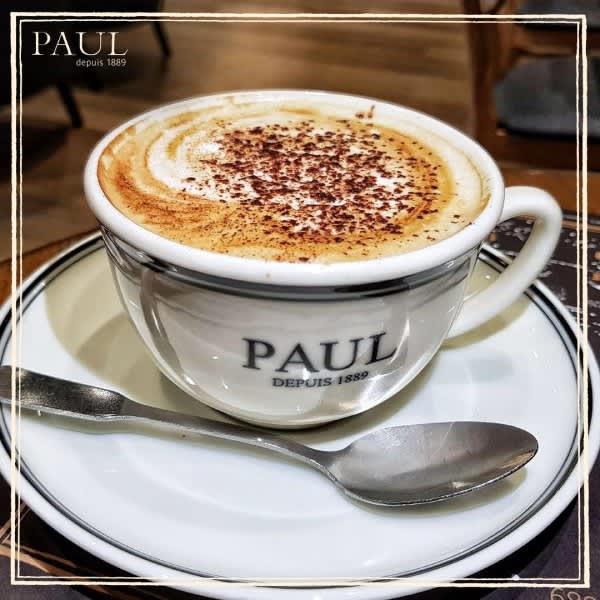 French brand Paul has worked its charm all around Europe and recently opened up in Gurugram and Delhi, and let's just say, we were NOT disappointed with their coffee. Cappuccino is such a common hot beverage yet it's so hard to find the right cup. Paul India's divine cup of hot Cappuccino will warm your heart during these freezing Delhi winters and we recommend you go there ASAP to taste the deliciousness. 
Price | Rs 315
Where | Paul India - G-1, Ground Floor, Ambience Mall, Sector 24, Gurugram
Timings | 9 AM - 12 Midnight 
Call Them |  +91 12 4466 5354
9. Japanese Matcha Tea From Cha Bar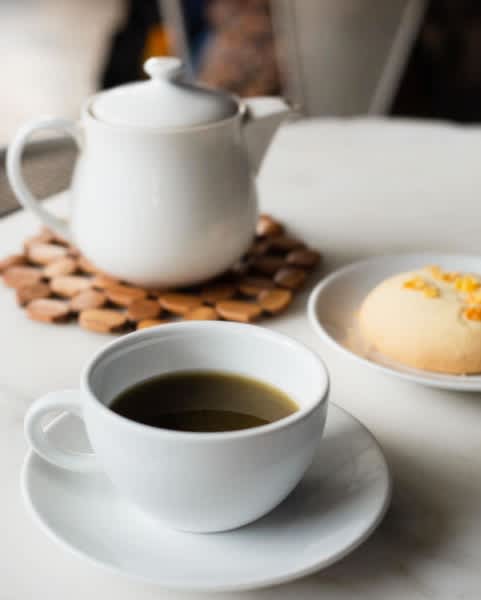 If you're a matcha lover or are looking for a slightly healthier hot beverage this season as you count your calories but do not want to compromise on taste, then go for the lovely Cha Bar's tasteful Matcha Tea. Sip away on your hot cup of tea while browsing through Cha Bar's intellectual yet fun-loving ambience and save yourself from the cold by visiting this restaurant in the heart of Connaught Place. 
Price | Rs 170 Onwards
Where | Cha Bar - N-81, Barakhamba Road, Block N, CP
Timings | 10 AM - 9 PM
Call Them | +91 9910 994 865
Check Out Their FB Page | https://www.facebook.com/ChaBarOfficial 
So go ahead and try out all these delicious drinks and make the most of this fantastic weather!