Delhi
5 Jaipur Hostels Starting @ Rs 299 A Night For Your Last-Minute Jaipur Lit Fest Plans!
Disclaimer: Bearing in mind the current restrictions in the city and the world at large, we're tweaking our content policy and recommendations to focus more on staying indoors and exploring the digital world and all its wondrous offerings! Stay positive, keep hygiene levels up and don't fall prey to panic and misinformation.
If you have an uncontrollable urge to visit the Jaipur Lit Fest (like us), but aren't able to find any hotels that fit your budget, we've got the fix for you! Jaipur is home to a bunch of extremely comfy, cozy, and absolutely lovely backpacker hostels that'll make your trip even better than it can be - you'll get to meet new people, enjoy fun nights with fellow travellers, stay in well maintained, pretty dorms with great, friendly staff and so much more! 
Staying in a hotel can come nowhere close to the youthful, quirky vibe of hostels, some of which can make your travel experience infinitely more fun - and all this at the price of peanuts! Here's a list of such god-sent places in Jaipur to flop at when you're attending the Jaipur Lit Fest!
1. Blue Beds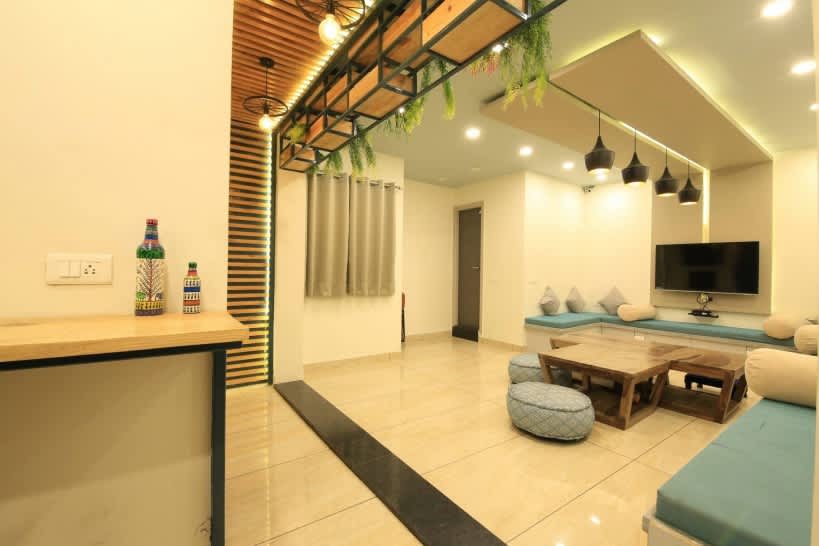 This pretty little hostel in the city has stolen our hearts with their spotless rooms and beautiful spaces - where we're sure you're gonna have an infinite amount of memories before you leave! 
They call themselves India's first premium hostel service with hotel-like accommodation and hostel-like prices! This cozy and clean hostel is sure to stay in your hearts forever, and they have lovely common areas and fun activities if you wanna meet fellow travellers and get to know some really interesting, like-minded people! 
Where | Blue Beds - Plot No. B-16 Durgadas Colony, Bhawani Singh Road, C-Scheme, Adjacent To MGF Mall
Tariff | Rs 650 Onwards
Book Your Stay Online Here | https://bit.ly/2HrS8GI
Here's Their Website | https://bit.ly/2S9k5H8
Check Out Their FB Page | https://www.facebook.com/bluebeds/
2. Moustache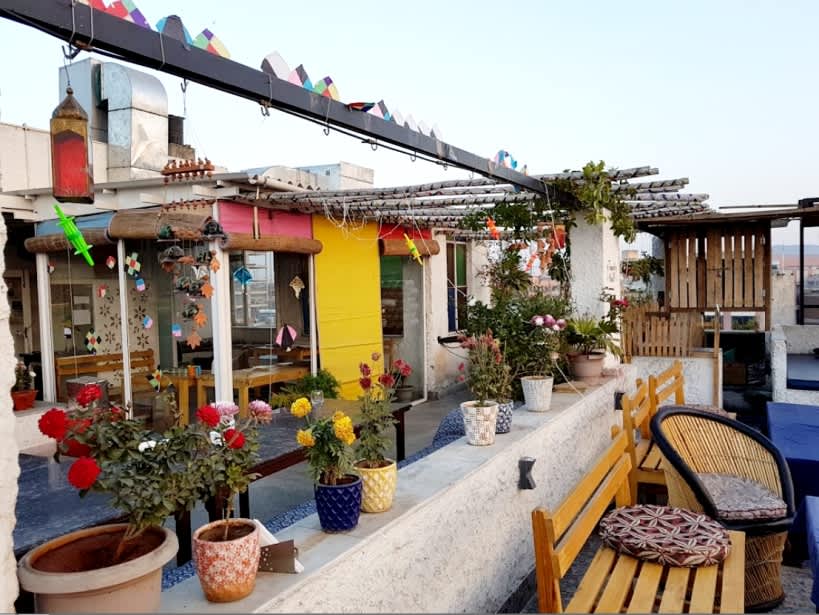 Picture Credits: Rolf Kälin
Located in the heart of the city, Moustache Hostel's interiors are inspired by the eccentric city of Jaipur itself, from its vibrant colours to eye-catching mirror work, and traditional, rustic furniture. 
They have private rooms, mixed dorms and all female dorms - all of them extremely comfy and packed with amenities like hot showers, laundry facilities, complimentary evening tea, and so much more! They also host fun activities such as movie nights and cultural walks that'll help you bond with your fellow backpackers, or maybe just end up in a fun night out with your friends!  
Where | Moustache - 7, Park House, Near Ganpati Plaza, M.I. Road
Tariff | Rs 399 Onwards
Book Your Stay Online Here | https://bit.ly/2sFYyaQ
Here's Their Website | https://bit.ly/2DxW4S7
Check Out Their FB Page | https://www.facebook.com/TheMoustacheJaipur/
3. Bunk Stop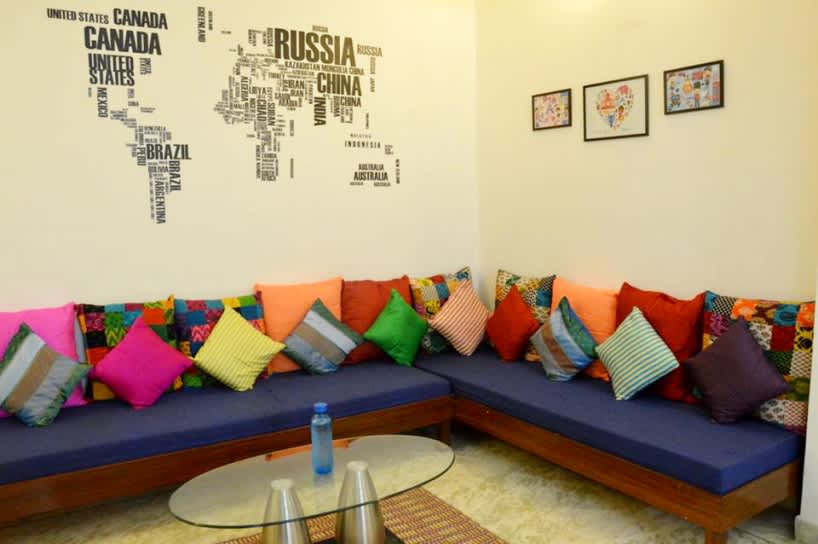 You can cook. You can play. You can shout. You can watch TV. Is there anything else you need from a hostel for it to be the best stay you could ever wish for? Bunk Stop's wonderful terrace, homely dining areas and extremely fun common spaces make it a great destination for an unforgettable trip! 
Their interiors are vibrant, colourful and quirky AF. With their bright cushions and doodled-on walls, Bunk Stop is sure to be one of your fave places by the time you leave! Also, the prices couldn't get better *YASS*! 
Where | Bunk Stop - 9, Bhawani Singh Lane, Sahakar Marg, C-Scheme
Tariff | Rs 299 Onwards
Here's Their Website | http://www.bunkstop.com/
Check Out Their FB Page | https://www.facebook.com/bunkstop/
4. Zostel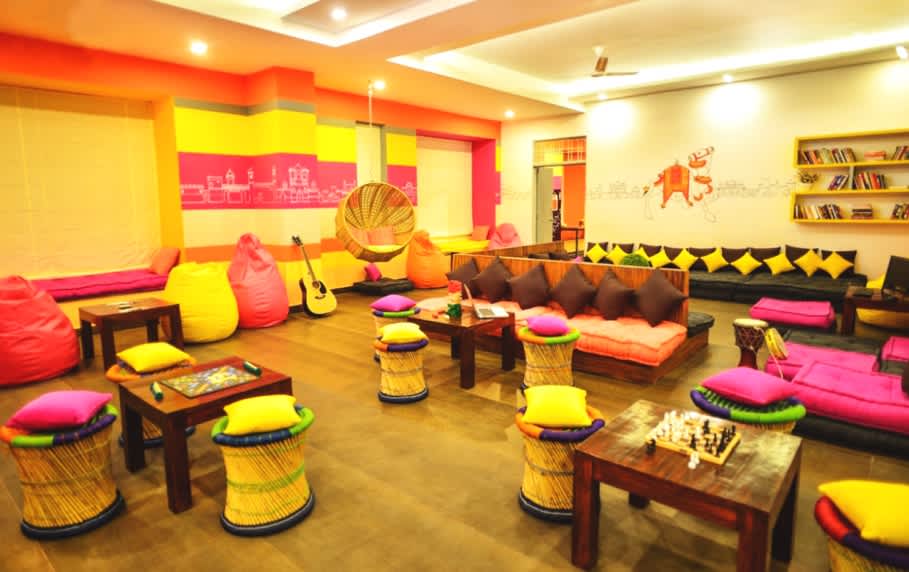 Quirky, youthful and vibrant - three words that probably describe Zostel Jaipur the best! India's largest and most loved chain of hostels, Zostel is one accommodation where you just cannot go wrong. 
Their unique interiors and great, friendly staff makes your stay better than you could ever have imagined and their vibrant common spaces are sure to become 'your place' forever! With board games, movies, chilling spots, evening chai and more, Zostel offers the best of authentic Jaipur! 
Where | Zostel - 85-A, Rajamal Ka Talab, Icici Bank Building, Chandi Ki Taksal
Tariff | Rs 449 Onwards
Book Your Stay Online Here |https://www.zostel.com/book/
Check Out Their FB Page | https://www.facebook.com/Zostel/
5. Backpacker Panda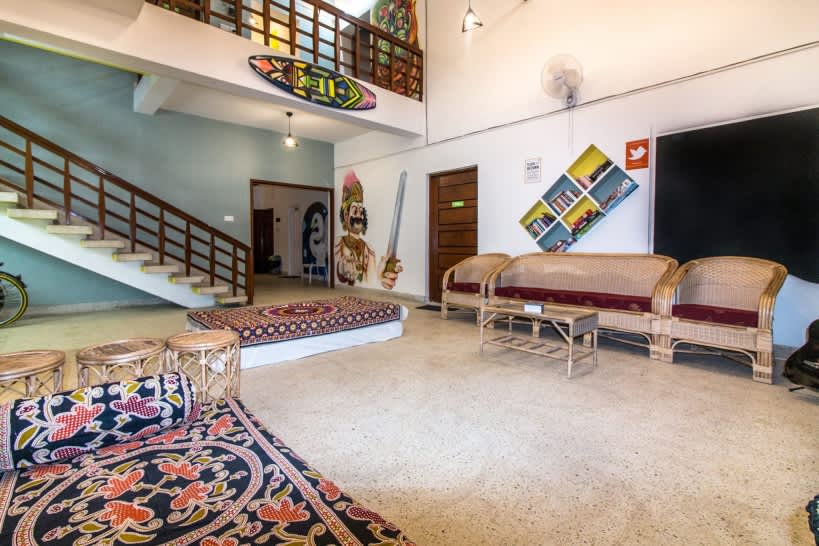 Centrally located on Jaipur's most vibrant street, Backpacker Panda is honestly a backpacker's paradise with their traditional, Jaipur-inspired interiors to the fun nights filled with bonfires and music, this hostel has everything you're looking for! 
The common areas are just the places y'all will love to chill away your evenings at, and their food is something you'll always wanna come back for! 
Where | Backpacker Panda - MI Road, Gopalbari
Tariff | Rs 399 Onwards
Book Your Stay Online Here | https://www.backpackerpanda.com/hostels/india/hostels-in-jaipur/mi-road
Check Out Their FB Page | https://www.facebook.com/backpackerpandalove
P.S. - Tariffs as recorded on 24th January, 2019
If you want to walk away with a host of memories and a bunch of new friends, these hostels are the way to go!