Delhi
8 Glorious Places In India For A Hot Springs Vacay That'll Make You Forget Winter Is Here
With the days turning chilly and the nights absolutely frigid here in Dilli, each one of us is on the lookout for perfect vacay spots to soak in some warm vibes. And what's better to keep this chilly weather at bay than a leisurely dip on a frothy, natural hot spring? Here's a curated list of the 8 awesome spots across India that'll make you forget winter is here!
1. Chumathang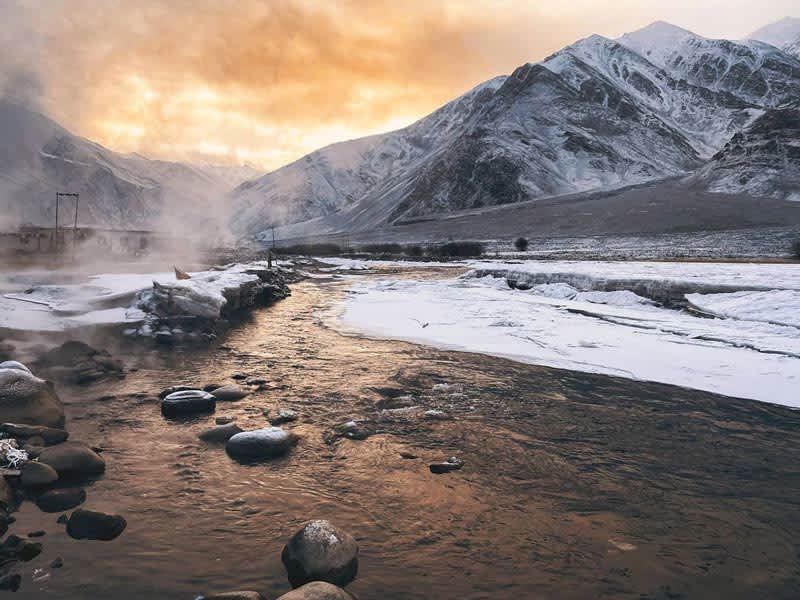 Picture Credits: /jayantr.g
Parked near the banks of the Indus river, Chumathang village is famous among tourists for its natural hot sulphur spring. The spring is believed to have medicinal properties which can cure many skin and joint ailments. One can opt for accommodations in the nearby Hot Spring Resort, which has pretty awesome views. While in Chumathang, you can also treat your tastebuds to some delicious local Kashmiri food available in dhabas nearby!
Where | Chumathang Village, Nyoma Road, Leh
2. Manikaran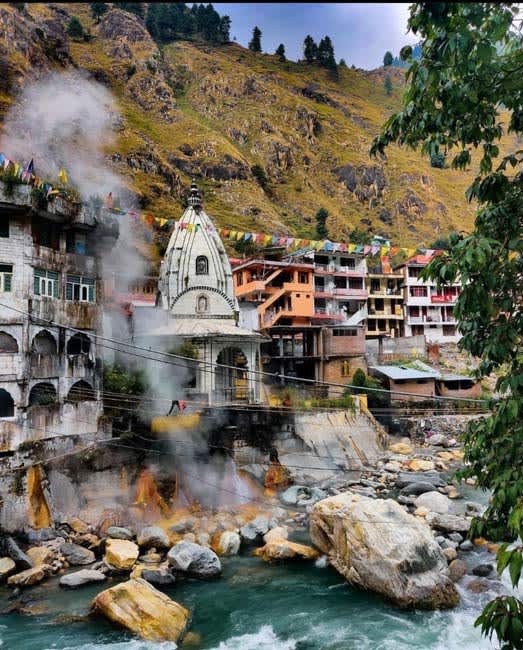 Picture Credits: traveltech__
Situated near Parvati river in Kullu, the springs at Manikaran come out to the surface with a boatload of pressure and are very hot! Pulses, rice and vegetables can be boiled and cooked in this water and are generally served as part of langar in the famous Manikaran Gurudwara, which also offers hot spring baths to pilgrims. The water is famous for its healing properties and is often visited by pilgrims all year round!
Where | Kullu, Himachal Pradesh
3. Tattapani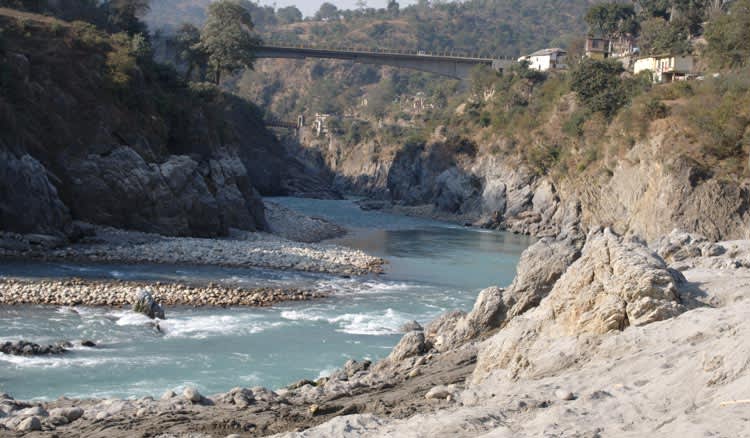 Located near the famous hill station Shimla in Himachal, Tattapani is a famous hot spring near the banks of Satluj river. Tourists enjoy taking a bath in this sulphur-rich water amidst the view of beautiful mountains in the background.
You can also enjoy a river rafting session in the Satluj river after enjoying this geothermal experience here!
Where | Mandi, Near Shimla, Himachal Pradesh
4. Tapovan
This place is famous not for mesmerizing views of Nanda Devi and Dronagiri Chakumba peaks, but also for its hot water springs. With water pouring forth from beautiful yellow rocks, the temperature of the water here can reach around 100 degrees celsius! Apart from that, you can also go for a visit to Badrinath and the famous valley of flowers nearby!
Where | Joshimath, Uttarakhand
5. Suryakund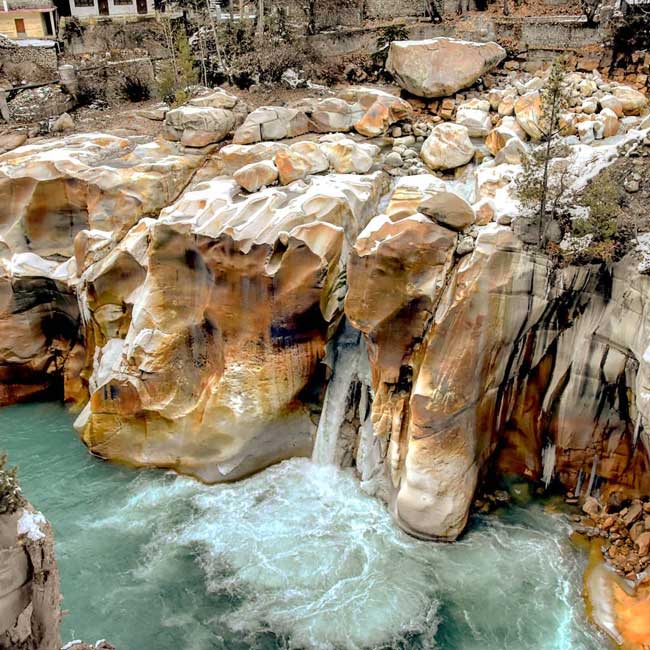 Picture Credits: kuldeepruparelia
Deriving its name from the Yamuna river, which is an offspring of Surya, the place holds special significance for Hindu pilgrims. The pilgrims are served potatoes and rice prepared in this hot water spring as prasad. Surrounded by snow-clad mountains, a visit to this place is indeed a divine experience!
Where | Barkot, Uttarakhand
6. Kheerganga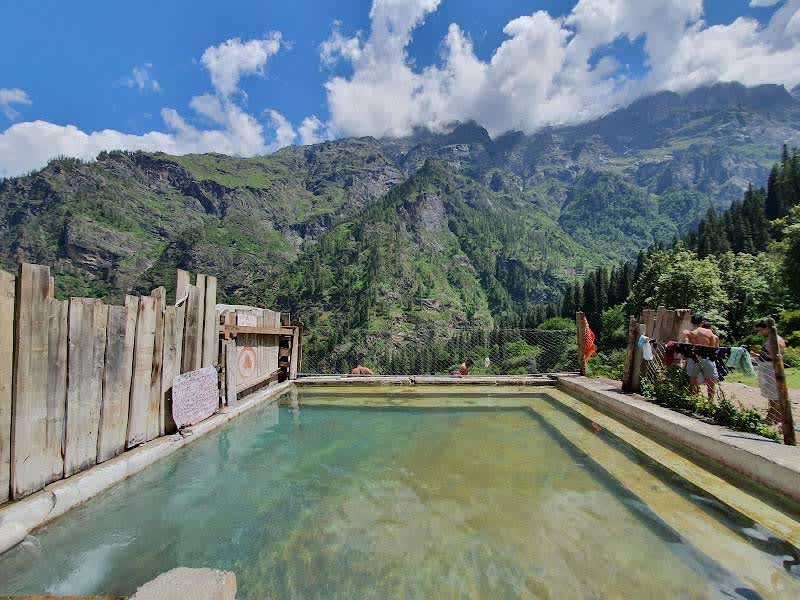 Picture Credits: Nikhil Kr.
Uphill the trek from Kasol, Kheerganga is a stunning and picturesque spot filled with greenery, scenery and tranquillity. Along with breathtaking views, Kheerganga is also known for its little natural hot water spring that is located at Akhara Bazar and is truly magical. If you ever plan a trek to Kasol, not visiting Kheerganga would be considered a sin!
Where | Kheerganga, Himachal Pradesh
7. Yumthang, Sikkim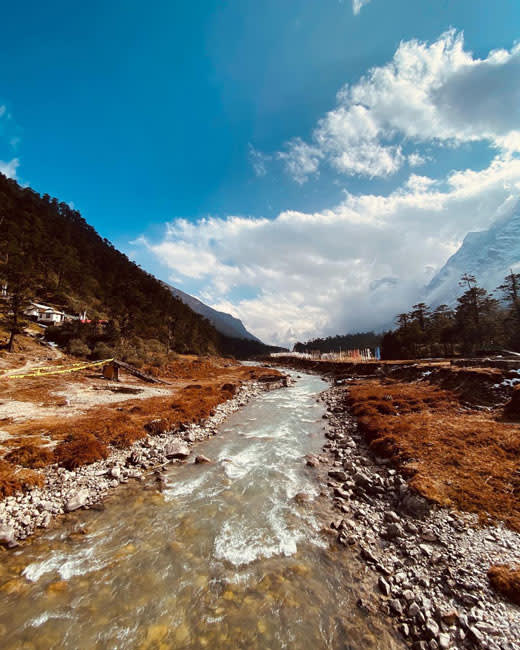 Picture Credits: magizhchi_boy
Yumthang is a well-preserved natural hot spring located in the Himalayan state of Sikkim. The spring is near the bank of River Lachung and has two hot water pools for both men and women. Tourists enjoy taking a quick bath here amidst the stunning view in the background. 
Where |  Yumthang, Sikkim 
8. Gaurikund, Uttrakhand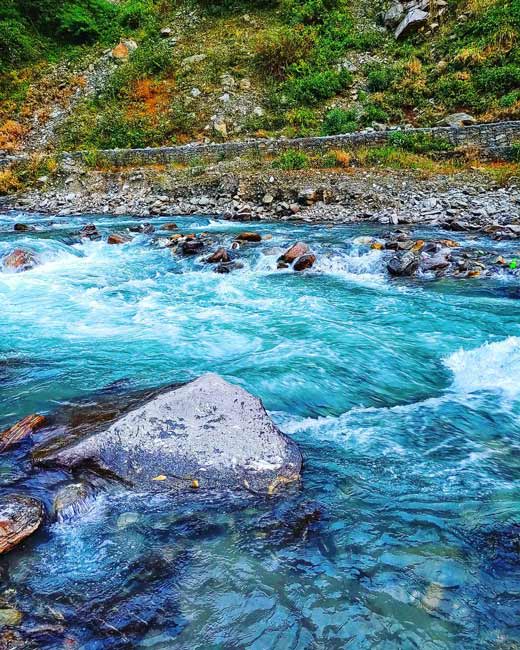 Located approximately 2,040 m above sea level on the banks of the Mandakini River is this Gaurikund hot spring, which is known for its panoramic views and picturesque location. It is a starting point of the Kedarnath trek and is visited by a lot of tourists to take a dip in it. Whenever you make a visit to Kedarnath, do visit Gaurikund for a quick dip!
Where | Gaurikund, Uttrakhand
So what are you waiting for? Pack your bags and head over for a hot springs vacay!