Delhi
5 Glorious European Style Bistros That'll Make You Feel You've Taken A Flight To Europe
Picture Credits: Abhi
Ah! There's just something about Europe, that beautiful continent with countries that are on everyone's bucket list! While some may lean more towards the Leaning Tower of Pisa in Italy or fancy France a tad bit more or whether it's Moroccan delights that call out to them - there's no denying that Europe has an irresistible charm!
And although catching a flight to Europe doesn't seem to be on the cards for us anytime soon, a visit to these European-style cafes and bistros will surely give us all the European feels. So scroll on and head on over this weekend!
1. The Blue Door Cafe
The bright blue door of the cafe does not only make it easy to locate, but also sets it apart from the other neighbouring cafes dotting posh Khan Market. As soon as you enter the cafe, the full bar with bottles on display and interesting paintings will definitely pique your interest. With the ambiance giving off a Roman vibe, let the exquisite European offerings on the menu take you closer to living your dream. Prepare yourself for a feast and sip on some glorious wine while deciphering the nearest painting. Now THAT feels a lot like a Roman Holiday!
Meal For Two | Rs 1,700
Location | 66, Middle Lane, Khan Market
Here's Their FB Page | https://www.facebook.com/thebluedoorcafedelhi/
2. Di Ghent Cafe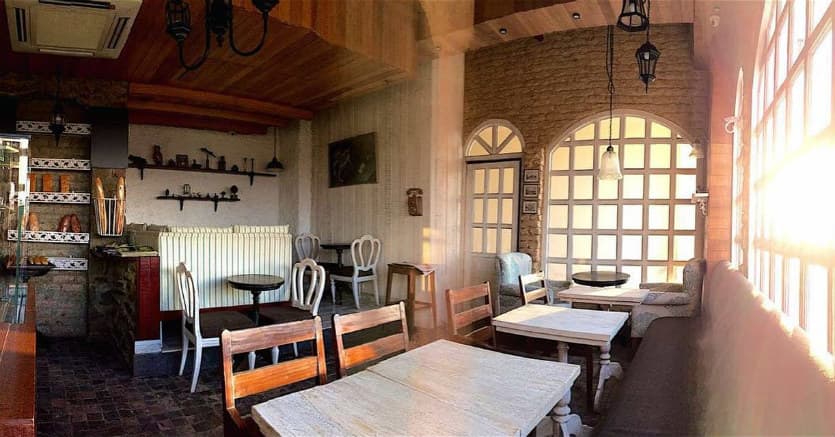 One step into Di Ghent Cafe and you're greeted by the smell of freshly-brewed Macchiato coffee and baked cakes and voila - it already feels like a trendy and chic trattoria! The cafe's name and menu is inspired by the Belgian city of Ghent and it certainly looks the part - with its French windows, brick walls, cosy interiors and tiny library which adds to the character of the place. Combine that with the wine bottles on display, the cafe's Insta-worthy quotient is off the charts! Come swing by!
Meal For Two | Rs 1,700
Location | Cross Point Mall, DLF Phase 4, Gurgaon
Here's Their FB Page | https://www.facebook.com/DiGhent/
3. Civil House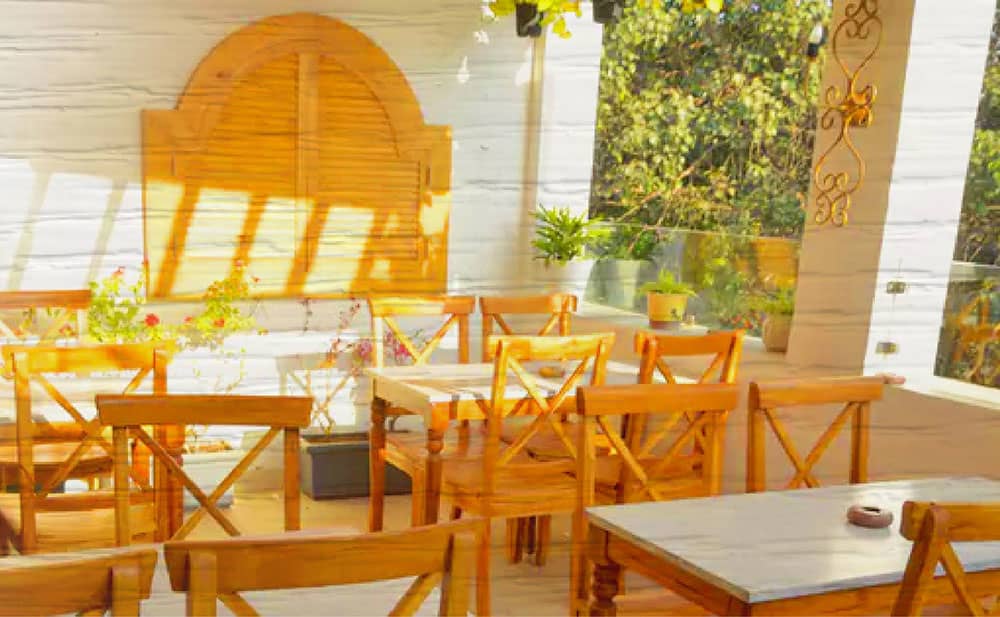 The gorgeous vintage concept and tasteful interiors of this place will blow you away, enough to make you believe that you're in another country altogether. Although their indoor seating area is pretty, it's their outdoor portion with the pretty potted plants, vines and creepers that'll give you major Tuscany vibes! The elegant wooden furniture, mirrors and arched French door along with a subtle colour theme makes for a pretty picture, and will make you go heart eyes over it. So, head here this winter season to soak in some sun and bask in the lovely sights and food at Civil House!
Meal For Two | Rs 1,700
Location | 26, Khan Market
Here's Their FB Page | https://www.facebook.com/civilhousedelhi/
4. Le Bistro Du Parc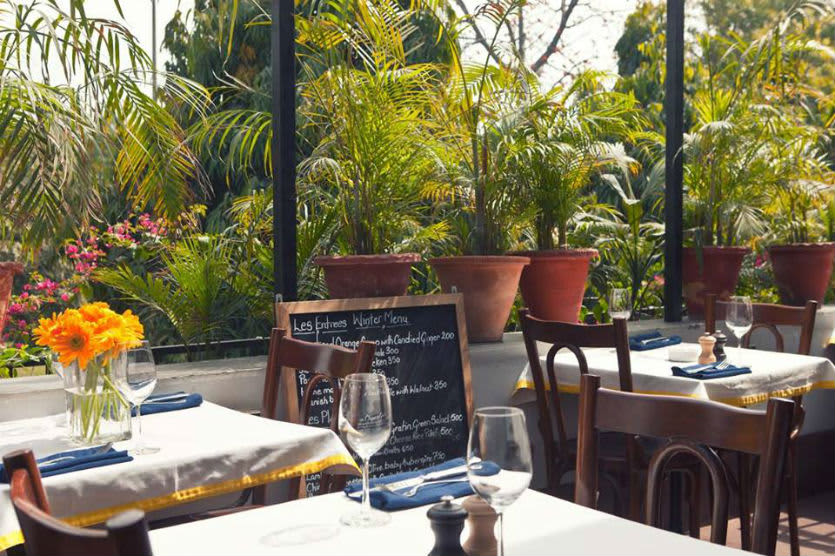 This beautiful bistro will lure you in with its bright blue wall and once you step in, you'll be completely enamoured by the classy interiors and the Parisian vibe of Le Bistro Du Parc. With a miniature Eiffel Tower greeting you at the door and the strong French sensibility seen in its interiors with emphasis on the polished and sleek layout of the place, the bistro has an intimate environment which makes it perfect for romantic dates with your bae and with the gorgeous French cuisine and wines served here - it'll feel a lot like Paris! The gorgeous rooftop seating area is quite the sight, so we recommend that you reserve your table for those City of Love feels right away!
Meal For Two | Rs 1,700
Location | A-57-59, Moolchand Market, Near Defence Colony
Here's Their FB Page | https://www.facebook.com/Le-Bistro-du-Parc-410950332345427/
5. Amour Bistro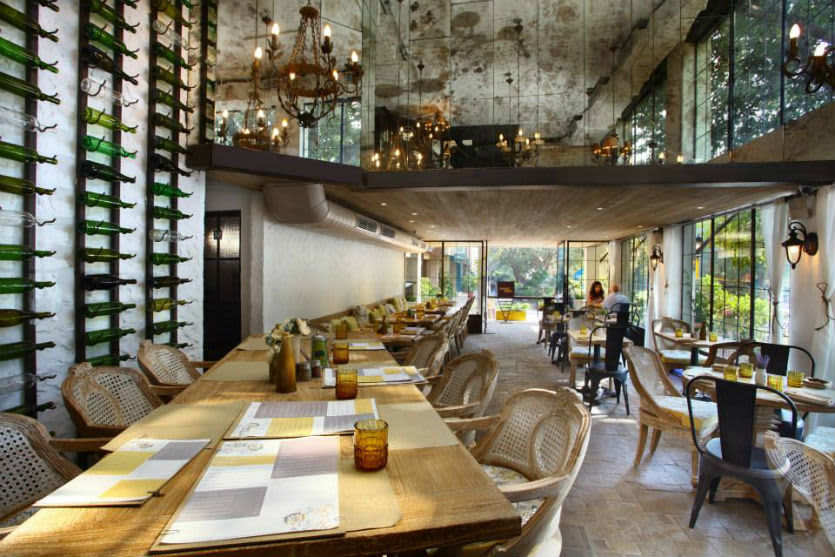 With a rustic Southern European street setting, this quaint little bistro will transport you to your favourite city with its antique-looking chandeliers, decorated wine bottles, magnificent bronze statue and chic vibes! With strong classical and contemporary influences in design and interiors, this one makes you feel that you're dining in one of the poshest European bistros ever! 
The large windows with white sheer curtains decorated with dainty fairy lights creates an amorous atmosphere along with the Mediterranean cuisine with European roots and extensive selection of wines will make for a evening to remember for a long, long time!    
Meal For Two | Rs 2,000
Location |10/48, Malcha Marg Shopping Complex, Chanakyapuri
Here's Their FB Page | https://www.facebook.com/amourmalchamarg
So which European city are you headed to this weekend?!