Delhi
5 Fab Places Where You Can Enjoy The Screening Of The Final Episode Of Game Of Thrones!
Game Of Thrones has kept us on a constant rollercoaster of emotions in their final season, hasn't it? With the series witnessing major twists & turns like the defeat of the Night King, Dany going all Mad Queen and burning down King's Landing and tons more - it's only fair that we watch the much-awaited FINALE episode on a big screen. So, we've curated a list of places where y'all can enjoy the screening of possibly the most-anticipated episode in television history on Monday, the 20th of May and feast to your hearts' content!   
1. Screening In Vasant Kunj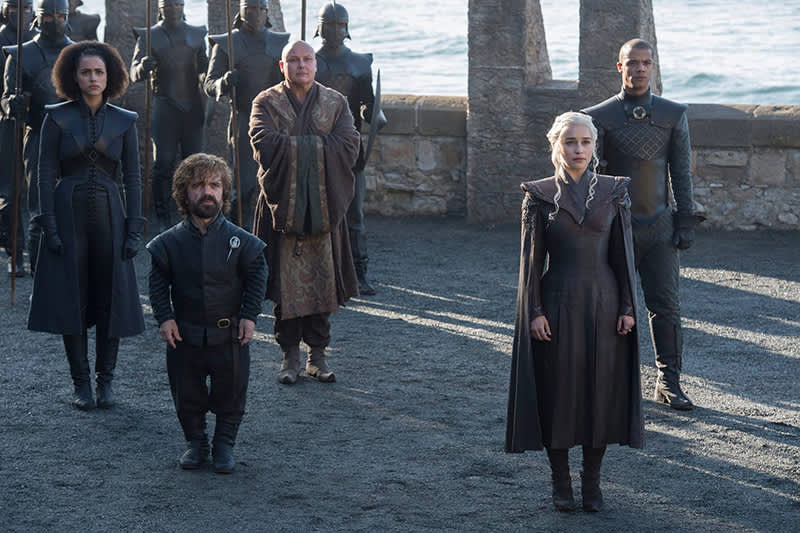 South Dilli walo, you can jump with joy, 'cause the first place on this list where the screening will be held is Vasant Kunj! All you've gotta do is buy your tickets from the link given below and reach the venue at the designated time. This screening is for you if you're someone who'd want to experience the nerve-gripping ending within the comforts of a home, all-the-while discussing theories and more with some mates as y'all binge on snacks on offer!  
Where | Vasant Kunj
Entry | Rs 400
Timings | 6 - 9 AM
Book Your Tickets Online Here | http://bit.ly/2Vwna1R
RSVP On FB Here | https://www.facebook.com/events/309798373269384/
2. Code Delhi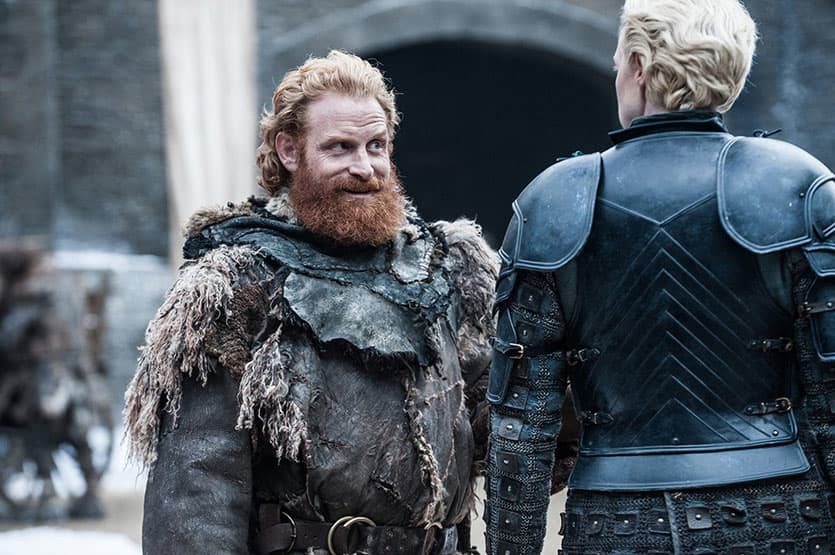 These folks have been screening the final season of the show religiously every Monday so it comes as no surprise that they'll also be showing the series finale with full fanfare.
The episode will be aired on a large AF screen and all you have to do is get your name written on their guest's list. And while you're gripping your seats in anticipation, make sure to sample yummies like Indian Code Hotdog, Spicy BBQ Chicken Wings and more as you see who finally clinches the coveted Iron Throne!  
Where | Code Delhi - F-39, South Extension I
Entry | Free
Timings | 8:30 PM Onwards
Meal For Two | Rs 1,800
Call Them | +91 8527 869 949 
Check Out Their FB Page | https://www.facebook.com/CodeDelhi
3. Screening In Gurugram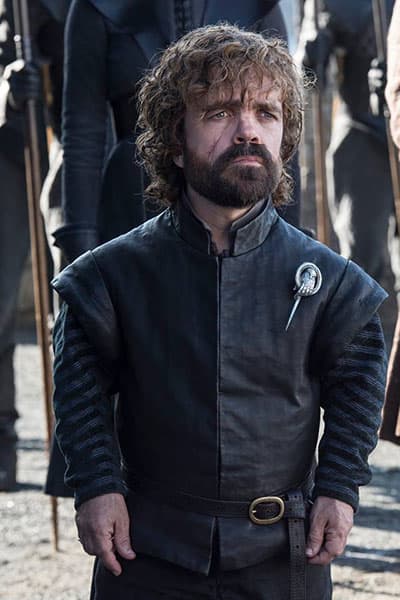 The next place on this list is for you Gurugram walo! Akin to the one happening in Vasant Kunj, this one will take place in a homely setting in G-Town. Here, you can watch the nerve-wracking culmination to the epic saga on a 50-inches screen, where you'll be served with snacks & beverages and defo get to have a super geeky gossip sesh with equally CRAZY GoT fans!
Where | Sector 25, Gurugram
Entry | Rs 399
Timings | 6 AM Onwards
Book Your Tickets Online Here | http://bit.ly/2YAlPc9
RSVP On FB Here | https://www.facebook.com/events/650387295383208/
4. Pho King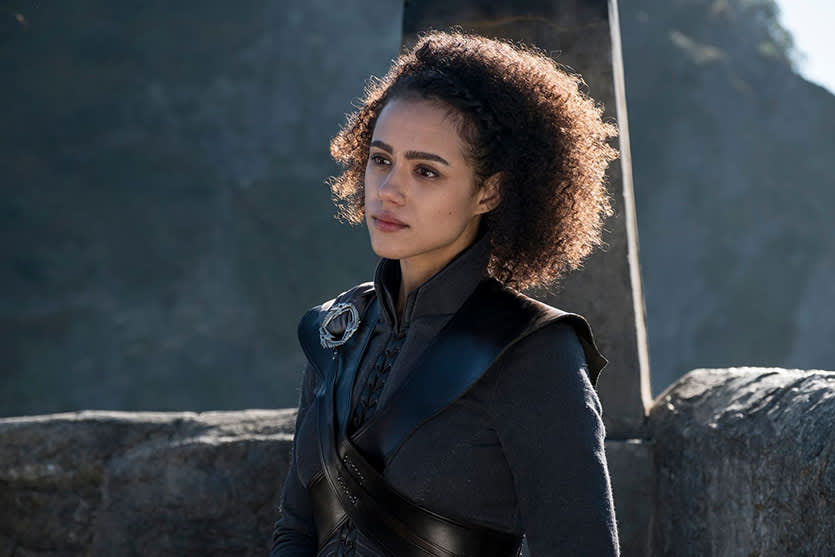 Pho King needs no intro to y'all, right? Well, the awesome peeps over here have decided to treat us with a kickass screening of the final episode which is awesome! The gorgeous cafe will be airing the episode on their plasma TV. So, while you're busy hooting for team Jon, Dany or maybe wondering about what will happen to Drogon, make sure to feast on delish treats like Crispy Corn Taco, Steamed Prawn and more such awesome goodies!  
Where | Pho King - Khasra 258, Lane 3, West End Marg, Saidulajab, Saket
Entry | Rs 500 (Cover Charge)
Timings | 6:30 PM Onwards
Meal For Two | Rs 900
Call Them | +91 8130 423 285
Check Out Their FB Page Here | https://www.facebook.com/PhoKingChampaGali/
5. Kartoon Cafe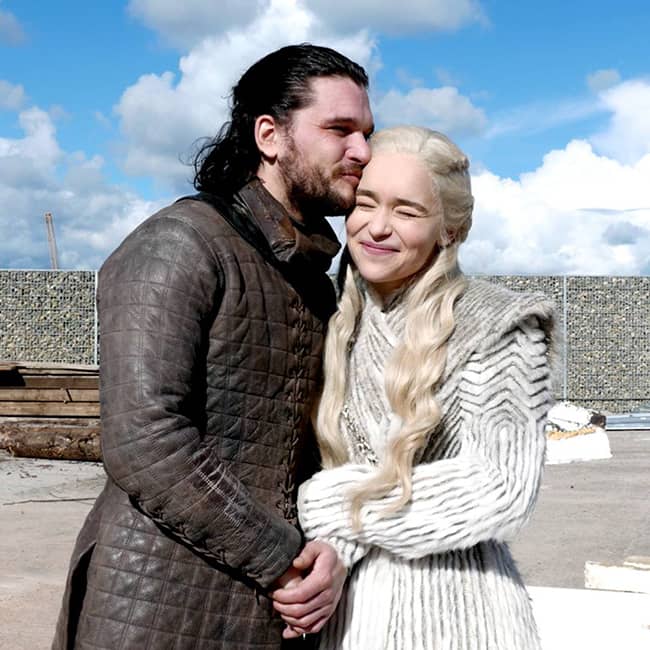 If you want to catch the screening of this iconic series on a huge screen then you might wanna head over to Kartoon Cafe in Janakpuri. With no entry or cover charge, this joint is the ideal chiller place to catch the series finale. Their menu includes yummies like Whole Wheat Dinsums, Rick & Morty's Peanut Butter Shake, Mr. Bean Spring Rolls and more to devour while you lose yourselves in the mystery of who'll ultimately prevail as the ruler of the Seven Kingdoms! 
Where | Kartoon Cafe - The Fusion House, C-4F/246, Janakpuri
Entry | Free
Timings | 1 PM Onwards
Meal For Two | Rs 1,000
Call Them | +91 9873 661 133
RSVP On FB Here | https://www.facebook.com/events/337246213477663/
Check Out Their FB Page | https://www.facebook.com/Kartooncafejanakpuri
We've waited 8 long years for the EPIC finale, it's only fair we watch it on a large screen before the final adieu!