Delhi
5 Ethereal Lesser-Known Hill Stations In Himachal Pradesh You've Prolly Never Heard Of
Are you someone who likes to travel but has been home for what seems like ages? Well, then, before you plan your much-needed adventure, we're here with some great locations in Himachal Pradesh that you've gotta check out. And no, we're not talking about Kasol or Shimla! We're here to tell you about some lesser-known and equally gorgeous places that you've prolly never even heard of! 
1. Sirmaur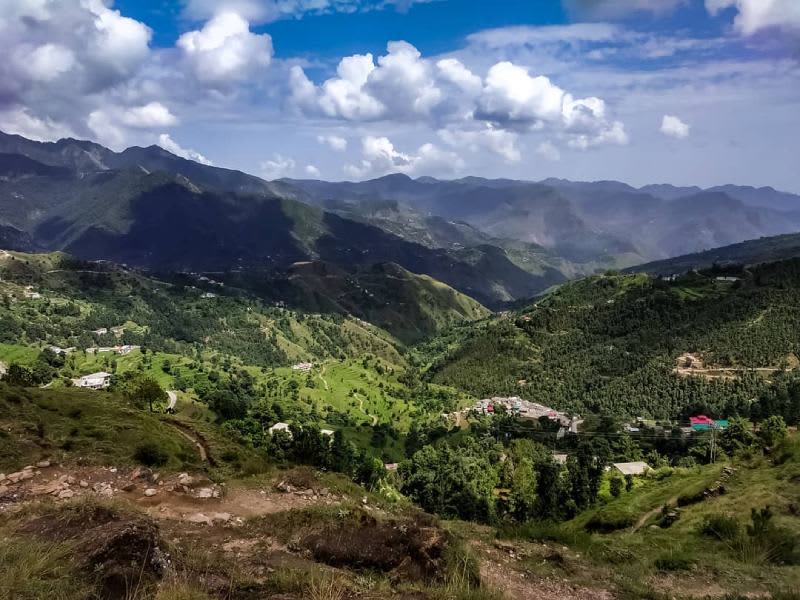 Picture Credits: wanderer_gourav
Sirmaur is a pretty small town located in the Southernmost district of Himachal Pradesh. Apart from the gorgeous flora and fauna of the area, there are a number of temples scattered around that act as tourist attractions. The Giri River is the largest river flowing here and it is believed that the name of the district originated from the name of this small town. When here, you've got to go see the glorious Churdhar Peak (which translates to a bangle of snow), which is a sight to behold!
Distance From Delhi | 225 Kms
2. Mashobra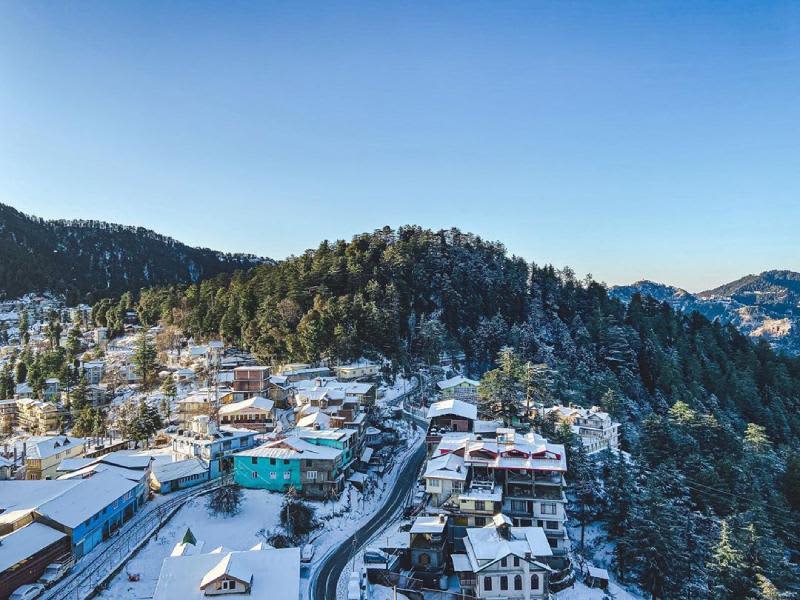 Picture Credits: sameerbirbalphotography
Mashobra is a small town located in the Shimla District of Himachal Pradesh. This town is part of the Shimla Water Catchment Wildlife Sanctuary and just like most of the towns in this state, its enchanting natural beauty will leave you in awe! Yep, a marvellous place to get away from your mundane daily life, it offers a plethora of exciting activities from camping to skiing. Mashobra's got everything to feed your adrenaline-junkie soul, so definitely plan a trip here soon!
Distance From Delhi | 286 Kms
3. Malana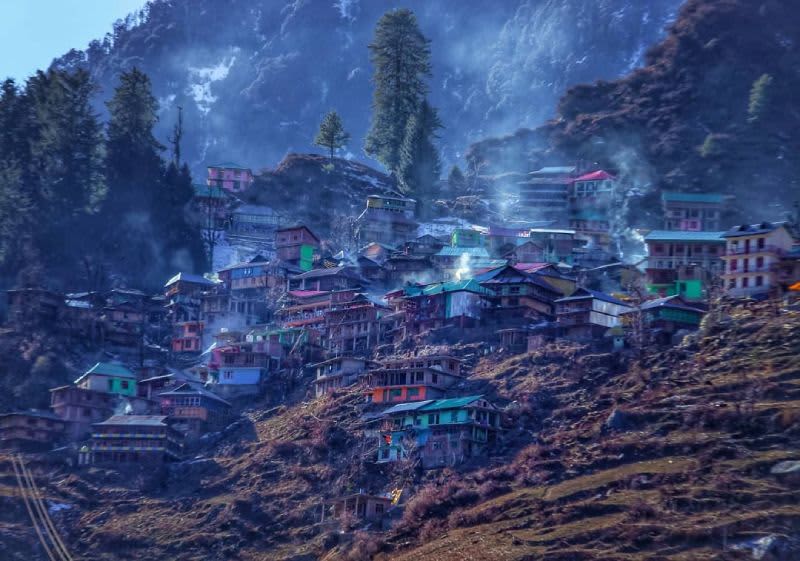 Picture Credits: vshlkhomane
Malana is a little village in Himachal that boasts of natural and drop-dead gorgeous scenic beauty. Legend has it that the villagers are descendants of the Greek soldiers from Alexander's army, who took shelter there several centuries ago. Woah! The village folks are believed to be secretive and they apparently follow a policy of 'touch me not', where no outsider is allowed to touch anything here without their permission. Sounds pretty mysterious, doesn't it? This could be a great location for all those of you who'd love to find out more about indigenous cultures!
Distance From Delhi | 389 Kms
4. Nahan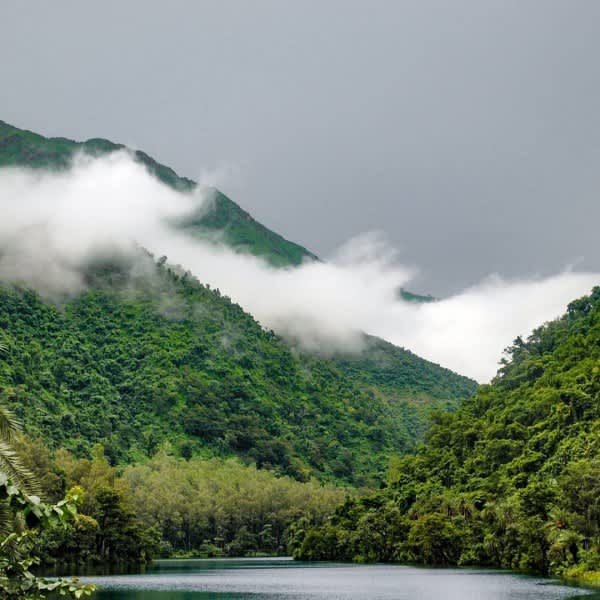 Picture Credits: and_i_shot
Nahan enjoys pleasant weather throughout the year and is said to have been established way back in 1621 AD. There's an ancient palace in the heart of the town you could go visit and apart from this, there are several temples and tanks to be explored. There are three routes - Villa Round, Military Round and Hospital Round, which offer excellent views of the surrounding area. Plus, there's a garden just below the palace called Ranital Bagh which is absolutely Insta-worthy!
Distance From Delhi | 223 Kms
5. Kiarighat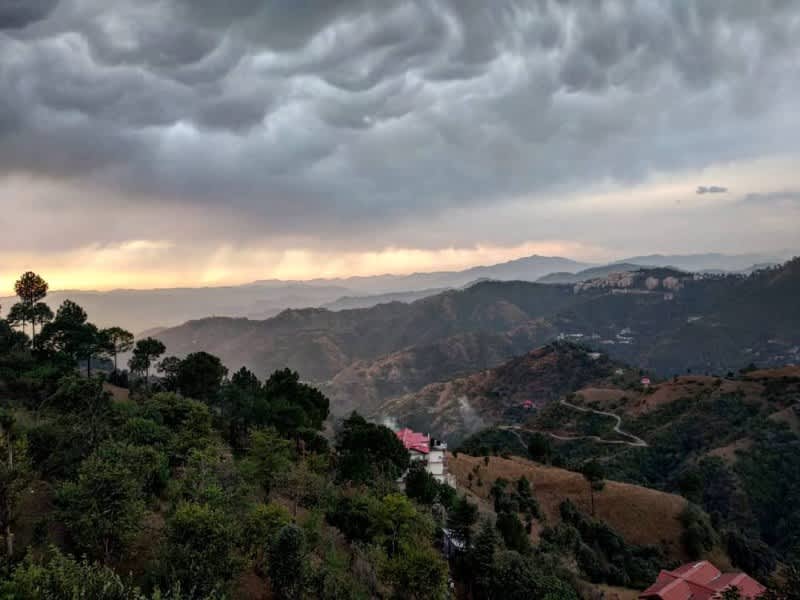 Picture Credits: boyfromhimalayass
This tiny hill station is on the Kalka-Shimla Highway where travellers prefer to stay overnight. This place is a sight for sore eyes with its magnificent beauty! Make sure you carry your DSLRs along, because you'd want to capture the gorgeous hills surrounding Kiarighat. If you ever do plan to stay here, you can visit several places nearby such as Jatoli (an ancient Shiva temple) which is 6 kms away, the Solan Brewery, Bon Monastery and Chail Wildlife Sanctuary, amongst others. Sounds like a splendid place to spend some time away from the din of the city, doesn't it?!
We've done your homework for you and now all you've gotta do is make plans to visit these places whenever it's safe to head to the hills!