Delhi
5 Eateries Near Pearl Academy Where You & Your College BFF Can Have A Meal At Starting @ Rs 150
Picture Credits: thecravingnomad 
If you thought that Pearl Academy is only popular for its fashion courses, then you're actually missing out on a lot! Nestled in Naraina, this institute is surrounded by a few of the best eateries in town and we've handpicked the best 5 for you, check it out!
1. Kashi Ram Chole Kulche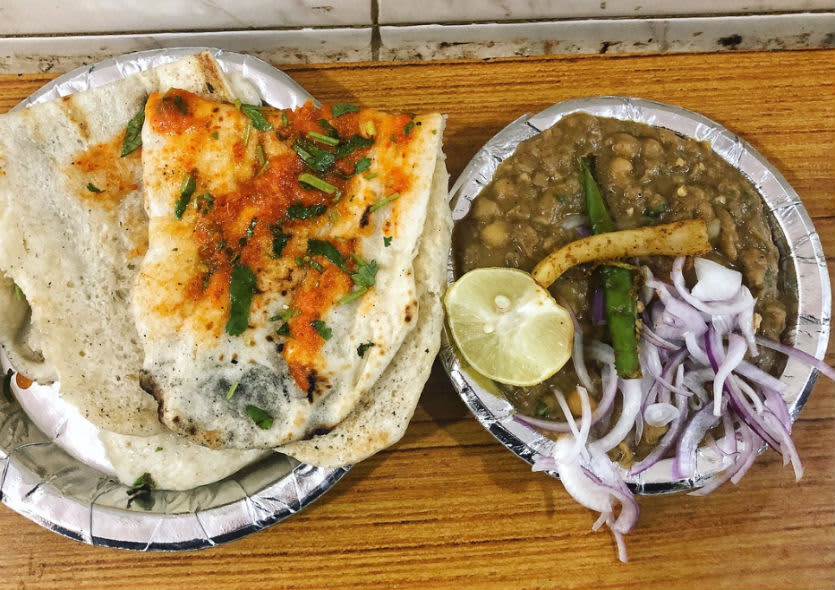 Picture Credits: NIKHIL AGGARWAL
If you know someone from Pearl, then you MUST have heard of the super popular and toothsome chole kulche from Kashi Ram Chole Kulche. This place totes deserves all your attention 'cause their kulchas are soft & buttery and the chole are spicy and tangy, just the way we like it!
Meal For Two | Rs 150
Where | E-195, Naraina Vihar
2. Pehli Bar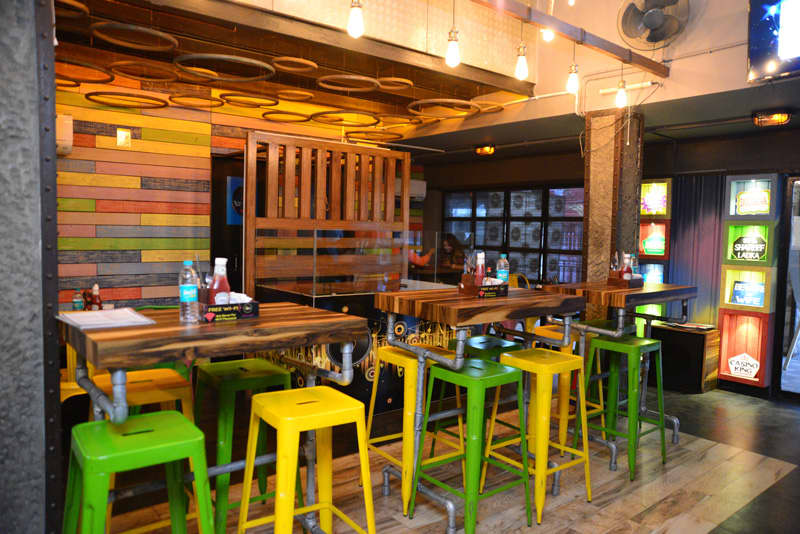 This one's for those who love to be surrounded by colours! You'd spot every possible colour here and we're definitely lovin' this place for that. Their menu is filled with cutely named dishes at pocket-friendly prices. So head here after those boring, long lectures and hog like a boss!
Meal For Two | Rs 850
Where | Plot 6, G1-G3, PVR Payal Cinema Complex
Check Out Their FB Page | https://www.facebook.com/PehliBarDelhi/
3. The Waffle Co.
Picture Credits: thecravingnomad 
10 mins away from Pearl Academy, this one's a personal favourite 'cause of the insanely delicious waffles that they serve here! We absolutely love their Bubble Waffle which is loaded with chocolate sauce, strawberry chunks, scoops of ice creams and cutesy sprinklers and their chocolate-dipped waffles. Head here the next time you wanna indulge in some mouth-watering waffles!  
Meal For Two | Rs 250
Where | C-159, Naraina Vihar
Check Out Their FB Page | https://www.facebook.com/thewafflecompany/
4. Bricklane Cafe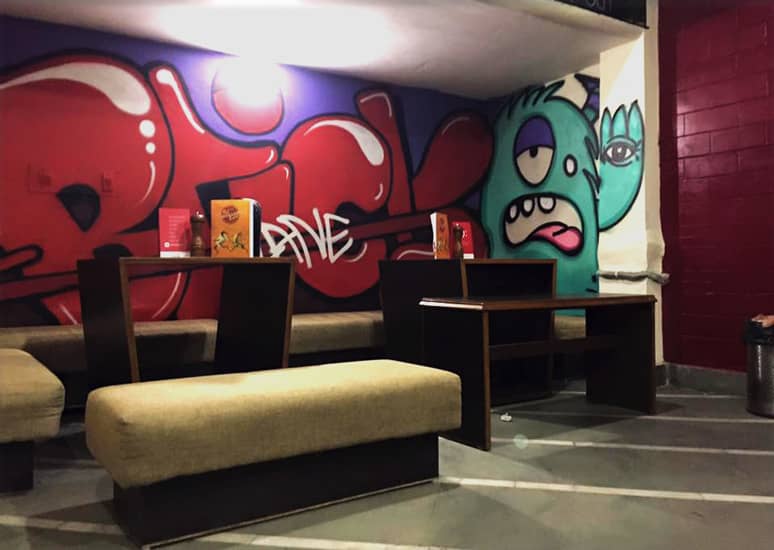 Just 2 minutes away from Pearl Academy, you can prolly smell the freshly baked Chicken Teriyaki while sitting in your class *tummy growls*. Chill with your squad here while polishing off their scrumptious Spaghetti & Cheese Pasta and their special Chicken Fillet Burgers *yum, yum*. 
Meal For Two | Rs 600
Where | B-6, Local Shopping Complex, Phase 2, Naraina Industrial Area
Check Out Their FB Page | https://www.facebook.com/boxcarlife/
5. Chai Story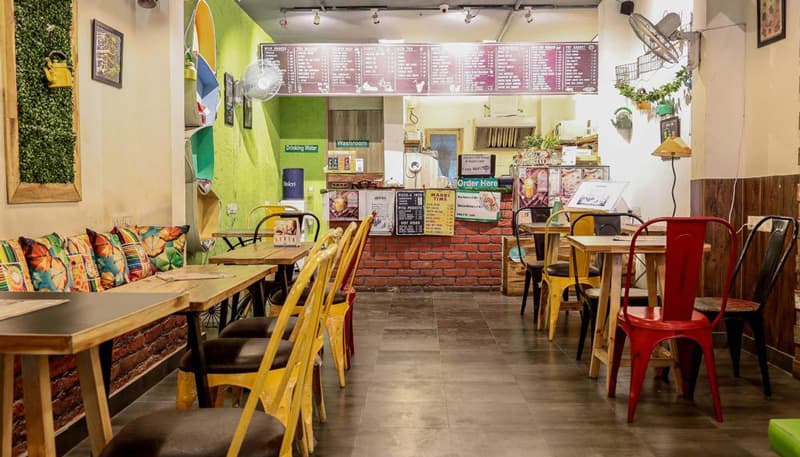 This Image Is From Their Satya Niketan Outlet
What better place than Chai Story for a sesh of chai and gup shup with your buddies? Take that 2 minute walk and enjoy your MUCH needed break after the never-ending lectures! Just order up their Grilled Veggies Sandwich and Oolong Classic Tea and chill like a villain! 
Meal For Two | Rs 300
Where | 23, Phase 2, Near Pearl Academy of Fashion
Check Out Their FB Page | https://www.facebook.com/TheChaiStory/
So, now you know where to scamper over the next time you're anywhere near Pearl Academy!