Delhi
5 Easy & Creative Ways You Can Convert Your Mundane Terrace Into A Beautiful Garden
We all gotta admit, our favourite place in the house is always the terrace, where we can escape the city chaos and bask in the gorgeous views of nature. Now think about it, if you turn your terrace in a pretty garden, it'll get even better, won't it? Check out these 5 ways that'll help you to convert your terrace into a beautiful garden that you guys will fall in love with!
1. Set Up Planters Of Different Shapes & Sizes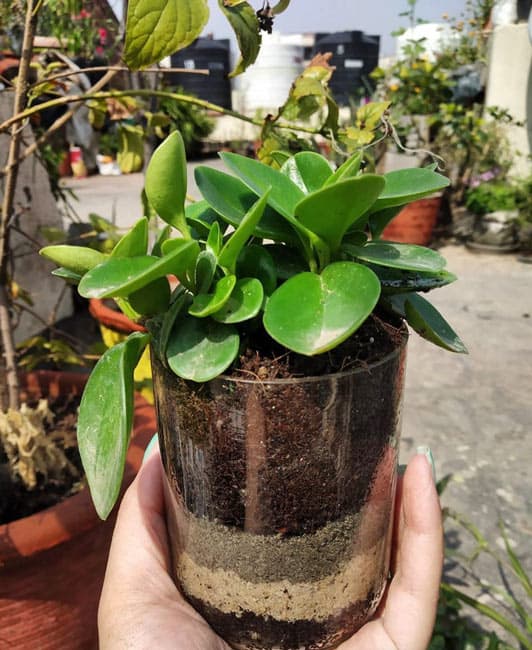 Picture Credits: gardenstories1
The first step to create a terrace garden is to decorate it with a lot of different as well as traditional, terracotta planters. Opt for seasonal flowers (marigolds, rose and hibiscus bloom the best during summers!) and sprawling greens like ferns, palm, snake plants and bougainvillaea to add some colour and vibrancy to your garden!
2. Put Up Wind Charms & Other Garden Accessories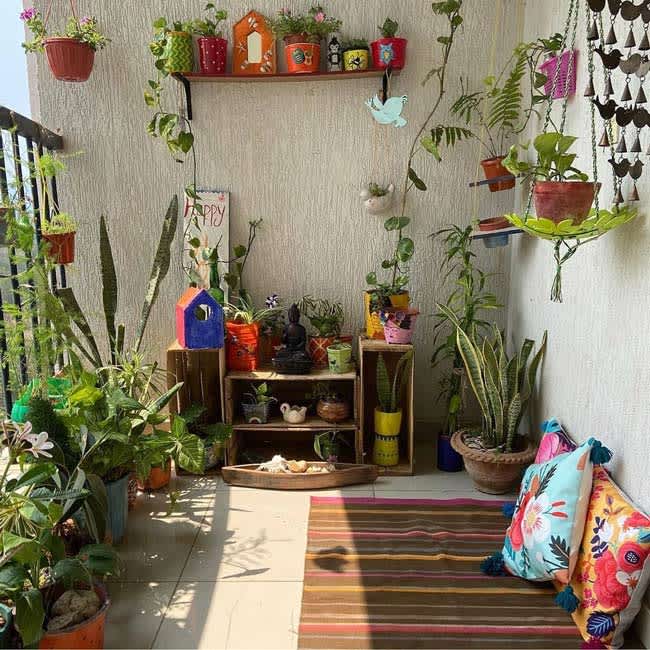 Picture Credits: urbancompany_homes
You can hang wind charms, bird and butterfly-shaped hangings and hanging plants around your terrace to make it look more beautiful. You can even DIY these accessories for a touch of creativity! Also, don't forget to keep lil bowls and make sure it's filled throughout for the water for the birds.  
3. Set Up A Small Seating Area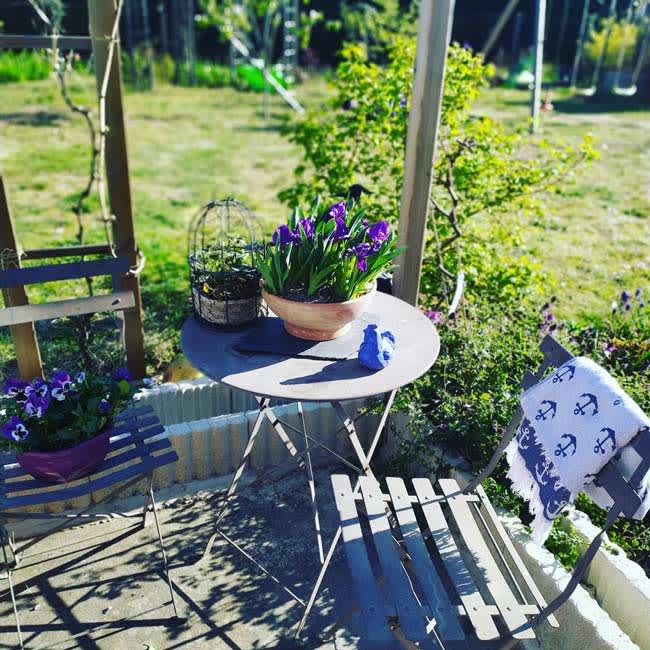 Picture Credits: kristina_krzyzaniak
Small stools and tables will come super handy in setting up a seating area in the garden. Choose an area that gets the maximum amount of sunlight and is surrounded by many plants as this natural environment will soothe your mind and make you feel relaxed!
4. Use Natural Stones & Wooden Materials To Create An Authentic Setting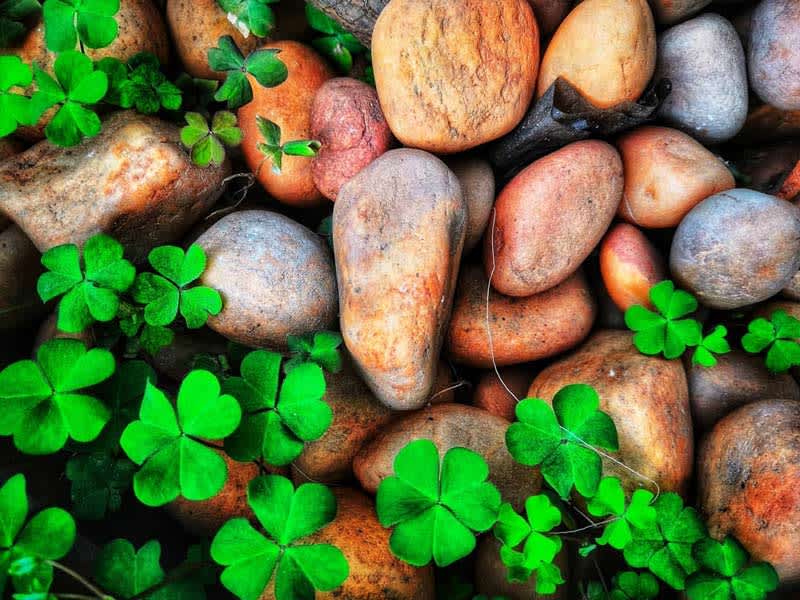 Picture Credits: ni.jinn
Natural items like stones, repurposed bricks and shells will make for an excellent decoration and create a more authentic setting. Create a pathway with stone borders if you've got a larger area, and if you've got a smaller terrace, then keep these items in a jar or a bowl for a whimsical vibe!
5. Add A Bit Of Fairylights For The Magic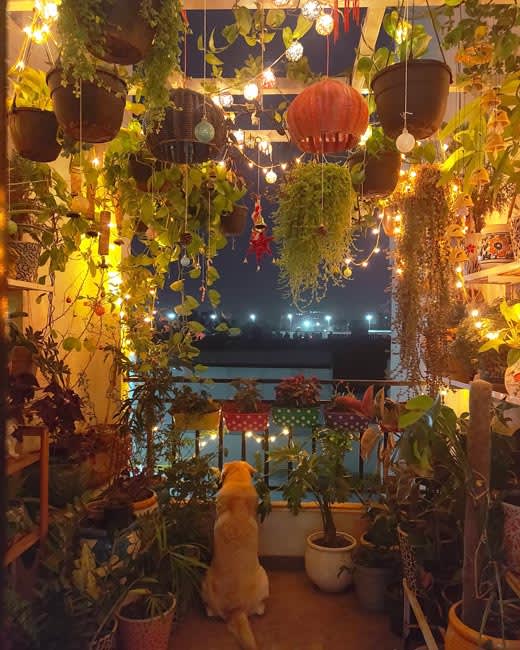 Picture Credits: gulmohar_nest
Well, this one goes without saying! Bring your terrace garden to life by adding some fairy lights on the planters, on the railings or just keep it in glass bottles and place it in the dark corners. When the sun goes down, you'll see the magic unfold here, something that'll teleport you straight to the fairytales!
So, folks, what are you waiting for? Follow these tips and turn your terrace into an enviable garden where you can throw all those lit parties after the lockdown is over!