Delhi
5 Drool-Worthy Dishes That You've Gotta Get Your Hands On At Boho Bazaar This Weekend!
Hello, foodies! As y'all know that the second edition of Boho Bazaar - The Epic Flea Market presented by MAGGI Masala-ae-Magic is being held from Friday - Sunday, the 20th - 22nd of December. Apart from shopping, you'll find TONS of yummies to fill you up here and so, we've made a list of some totally drool-worthy dishes that you've gotta try at this shopping carnival!
1. JD Dal Makhani Cheese Naan Fondue From Indus Flavour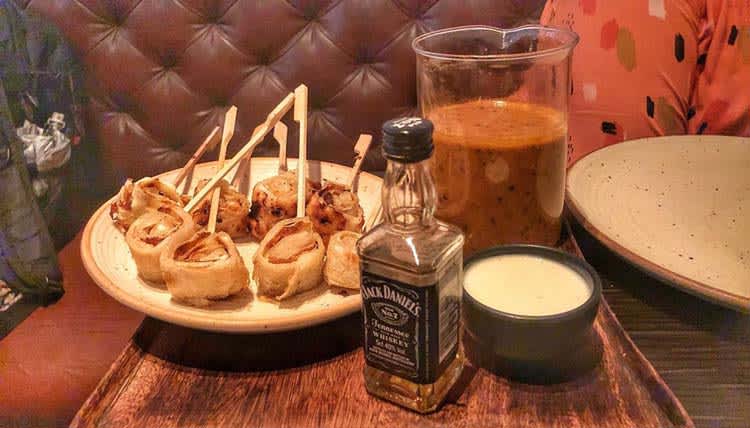 Picture Credits: mainaurmerifoodiekismat
GTB Nagar's supremely popular eatery Indus Flavour has carved a niche for itself owing to its fest-fave Kadak Rumali Rotis but these folks will also be dishing out the oh-so-quirky JD Dal Makhani Cheese Naan Fondue at this mega shopping carnival. We're totally loving the alcoholic twist to saadi dal makhani and we can't wait to get our hands on these. They'll also be whipping a number of other dishes like Fire Paan and Peri Peri Tandoori Momos - nice!
2. Smoked Pork Hot Dog From Kaavo Meats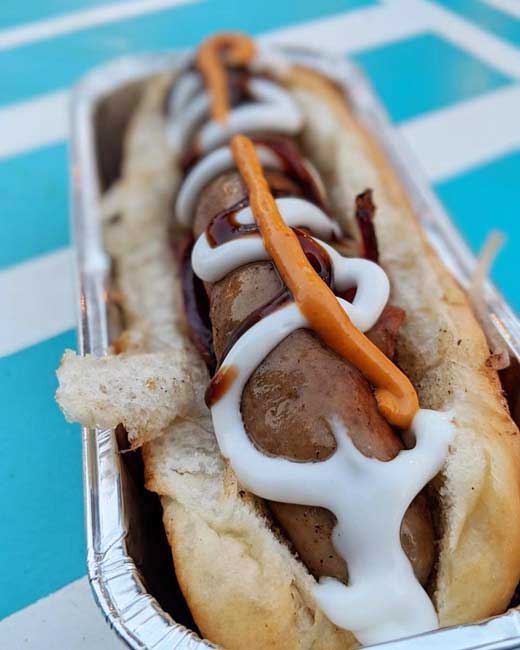 Picture Credits: imfoodict
Any fiesta is probably incomplete with a range of lip-smacking and handy hot dogs to pacify our hunger cravings while strutting about without a care in the world. These folks will be parked over here with their gamut of absolutely mouth-watering yummies. Do remember to pig out on Pulled Pork Sandwiches and even Chicken Chorrizzo Sandwiches once you're done shopping!
3. Dynamite Sushi From House Of Sushi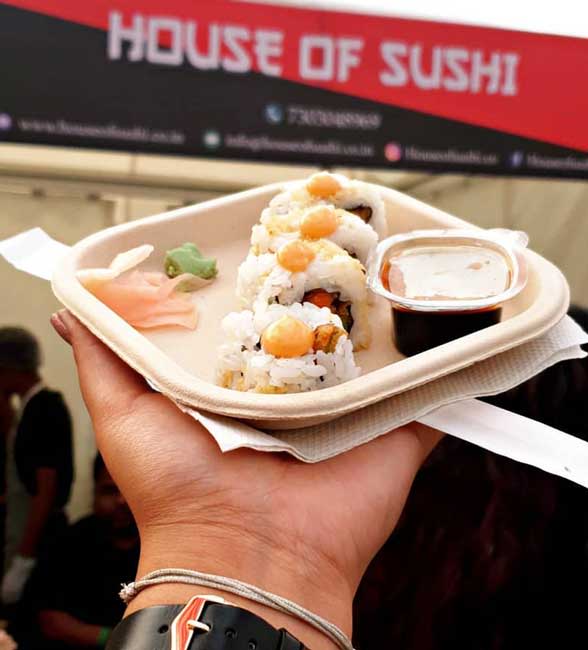 Picture Credits:apoorva.bhargava
Sushi is not just a dish but an emotion and House Of Sushi will be present at Boho Bazaar with their range of exquisite options to spoil you to bits. They will be doing Spicy Veg Tempura and Dynamite Sushi at the venue. You must also try Honey Chilli Potatoes, Chicken Spring Rolls, Chilli Basil Fish and TONS more when you land up at their stall!
4. Hot Spot Veg Pizza From Baking Bad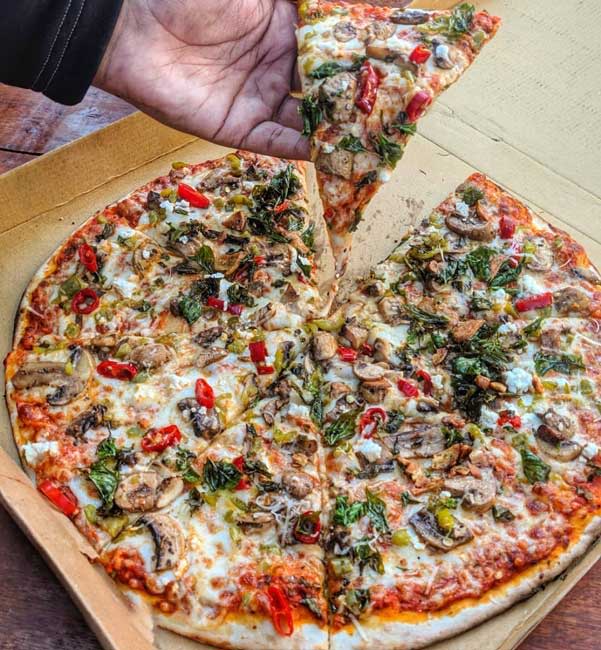 Picture Credits: romancingthefood
Pizza is a definitely our food bae and we're jumping with joy at the news of finding out that Baking Bad will be present at the Epic Flea Market with their array of cheesy AF pizzas. They will also be doing a number of other tempting options such as ass Hot-Spot Chicken Pizza, BBQ Chicken Wings, Melting Pot Pizza and more and you can consider us sold!
5. Wheat Momos From Brown Sugar
Picture Credits: foodgasm98
Brown Sugar is SOuth Delhi's bae and why wouldn't they be for they serve these amply-stuffed and juicy wheat momos. So all you folks will be glad to know that these guys will be present at Boho Bazaar where they'll be dishing out piping-hot balls of happiness. Yep, imagine stuffing your face with fluffy and flavourful momos while chugging on chilled beer. A perfect combo, isn't it?
These are some of the dishes that you will find at this mega shopping carnival. Plus, you can also book your tickets at the venue!
When | Friday - Sunday, 20th - 22nd December
Where | Gate No. 6, Jawaharlal Nehru Stadium
Timings | 12 Noon - 10 PM
Entry | Rs 199
Book Your Tickets Online Here | http://bit.ly/2t78Owb
RSVP On FB Here | https://www.facebook.com/events/2411561065804298