Delhi
5 Dishes To Try @ This Posh Eatery In GGN That'll Take Your Taste Buds On A Bougie Italian Ride
Italian cuisine lovers, give us a cheer because Cicchetti by Mr. Beans is here! An impressive Italian restaurant which combines modern and quirky with the classics, Cicchetti gets its name from the Venetian term 'Cicchetti' meaning 'small plates'. It's one of the relatively new kids on the block in the ever-so-popular Cyber Hub of G-Town and is already winning hearts with its curated menu. The brainchild of Abhimanyu and Neha Singh, it takes inspiration from the concept of a Venetian Bacari. The menu comprises of a wonderful selection of small and large plates alike along with speciality coffees, mocktails and cocktails as per everyone's tastes. So, let's dive into everything that we tasted and our verdict on it!
1. Cafe Veronica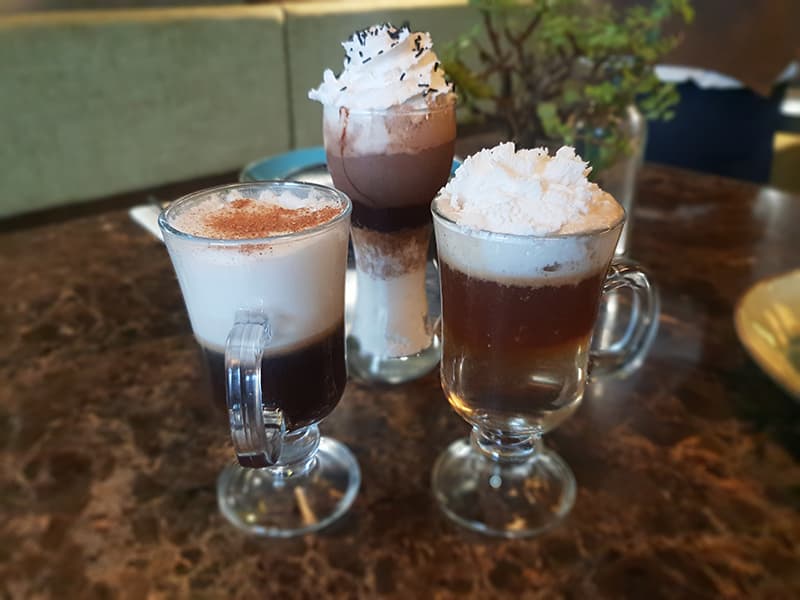 Oh, how can we miss out on this wonder beverage when they have a wide range of signature coffees, both hot and cold, available in the house. It was a task to make a choice with our options ranging from the usual cappuccinos and frappes to the interesting Activated Charcoal Latte and Signature Cafe Anaconda. We finally went for Cafe Veronica, a special cold dessert coffee with layers of whipped cream, cookie crumble and chocolate fudge. We then got our hands on the classic Irish Coffee and the Cinnamon macchiato because why not! Each one was a pleasant surprise in its own and we're defo heading back for grabbing a cuppa. You can even add on some brioche buns or croissants to compliment your coffee.
Price | Rs  85 Onwards
2. Smoking Cranberry Jalapenos Cream Cheese Dome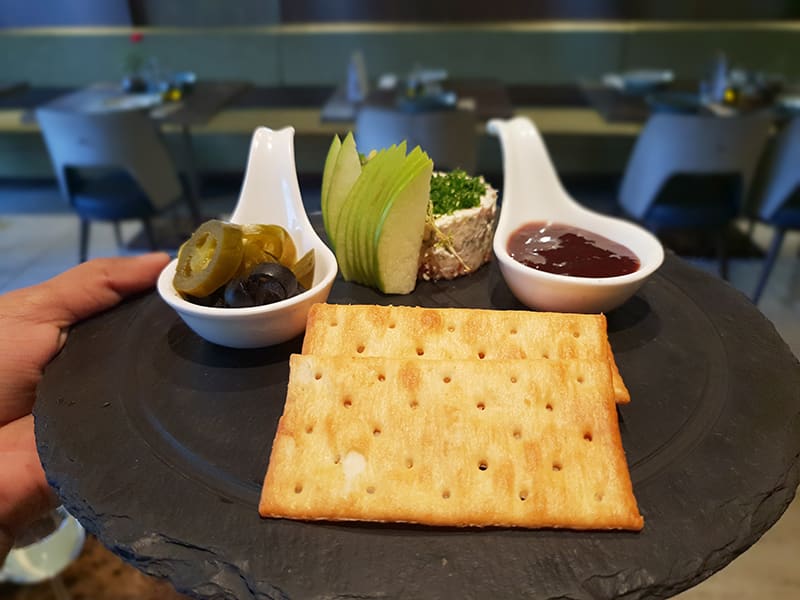 Yes, this one was as fancy and dramatic as it sounds but don't just go by the looks of it because it tasted equally delicious. Cicchetti has tried to bring cheese boards to our mainstream dining experience with fascinating options like Baked Brie and the Smoking cheese dome that we tried because cheese is simply love. This one is a cream cheese platter flavoured with jalapenos and served with cranberry sauce, crackers and olives. The presentation was quite a sight with the smoked dome unveiling the cheese platter before our eyes. We give this one a definite thumbs up if you're one for the cheese!
Price | Rs 525
3. Goth Aglio Olio In Linguini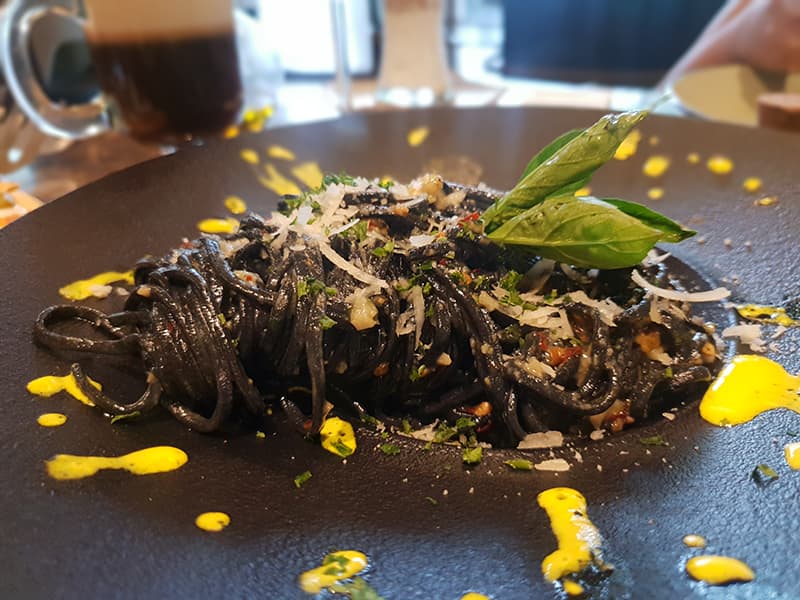 We know you're wondering what this one is like, just like we did before trying it out. You've probably seen a spectacular looking black-coloured spaghetti doing the rounds on the internet. Well, this is it! Get your hands on this absolutely delicious and Insta-worthy dish which borrows its black colour from activated charcoal that has recently taken the food world by storm. We especially enjoyed the perfect blend of complex flavours with the spot-on presentation of this pasta dish, that has become one of Cicchetti's signatures. So, do give it a shot or you can even choose from a wide range of other pastas and risottos.
Price | Rs 575
4. Tri Chili Burrata Flatbread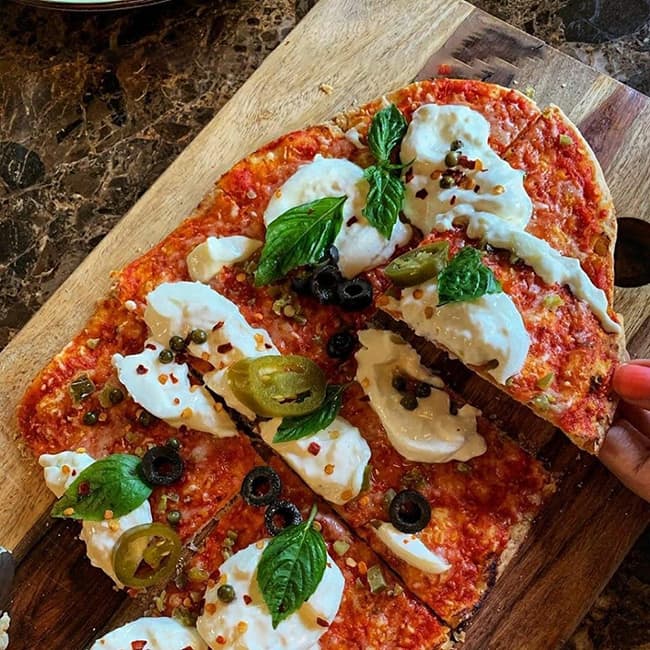 Burrata is a special kind of Italian cow milk cheese made from mozzarella and cream and is quirky in itself with a hard covering and creamy cheese inside it. This was probably one of the best burrata breads we have had because it felt really fresh and was light on the stomach with simple flavours. The toppings comprised cherry tomatoes, pine nuts, basil pesto, olives and burrata on a tomato base. It was a little low on flavours if you enjoy spices, but it was surely a treat otherwise!
Price | Rs 675
5. Pizookie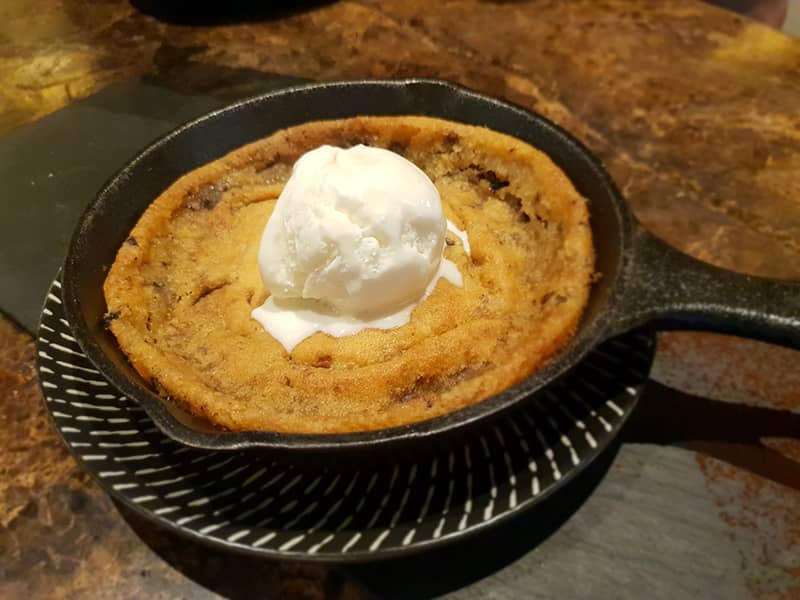 As the name suggests, it's simply a funky mix between pizza and cookie and has become a favourite in the dessert world lately for it screams 'comfort food' like nothing else. In simple words, its a panful of chewy semi-baked chocolate chip cookie dough served with Nutella and vanilla ice cream. Seriously, what more do you even need in life? You can also try their other desserts like the Sicilian Ice Cream Sandwich or Cream Cheese Creme Caramel instead if you'd like that more!
Price | Rs 500
So, what we're saying is that this one is a must-try if you like all things classy and scrumptious. They have the perfect setting for a date night with bae or for a nice dinner with the fam. Everything from the interiors to the music will certainly make you coming back for more!
Where | Cicchetti By Mr. Beans - UGF/A-28, 10, Near HDFC Bank, DLF Cyber City, DLF Phase II, Sector 24, Gurugram
Call Them | +91 9826 035 450
Meal For Two | Rs 2,000
Timings | 11 AM - 11:30 PM
Check Out Their FB Page | https://www.facebook.com/cicchettibymrbeans/