Delhi
5 Dishes To Get Your Hands On @ The Walking Street At Nescafé Presents Horn OK Please
This Is A Representative Image
Hola Delhizens, look who's back with an awesomesauce listicle? It's us, who else! As y'all must be well aware by now, Delhi's Happiest Food Festival - Nescafé presents Horn OK Please co-powered by VI-JOHN and Mahou is making its way back to the town this March at JLN Stadium and there's gonna be a super cool zone here called the Walking Street which will be lined with top-notch eateries with pretty al fresco seating areas! So, here's a list of some of the awesomesauce dishes to look out for over here - read on!
1. BC Rolls @ Dilli BC
This crazy awesome place should definitely be the next station where you can hog on mouth-watering food. The place defo needs to introduction to you Dilliwalo as they have made a mark for themselves owing to their yummy AF grub. For instance, their BC Rolls are loaded with delicious chicken, swimming in authentic Indian spices and topped with cream and diced onions!
Check Out Their FB Page | https://www.facebook.com/DBC.DILLIBC/
2. Watermelon Mojito @ Refections The Juice Bar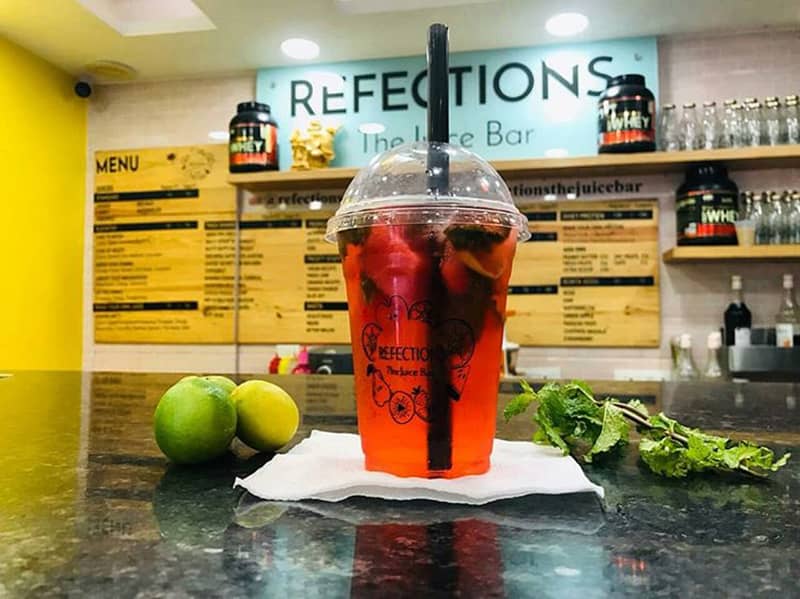 This amazing juice parlour is bringing along their yummilicious range of fresh juices that's gonna compliment your delicious food in a healthy way. Their range of offerings include options such as Pineapple Juice and Watermelon Juice and so many more. They also have a variety of shakes like Chocolate Shake and Butterscotch Shake that are super rich and filling!
Skim Through Their Insta Feed | https://www.instagram.com/refectionsthejuicebar/?hl=en  
3. Kadak Roomali Roti @ Indus Flavour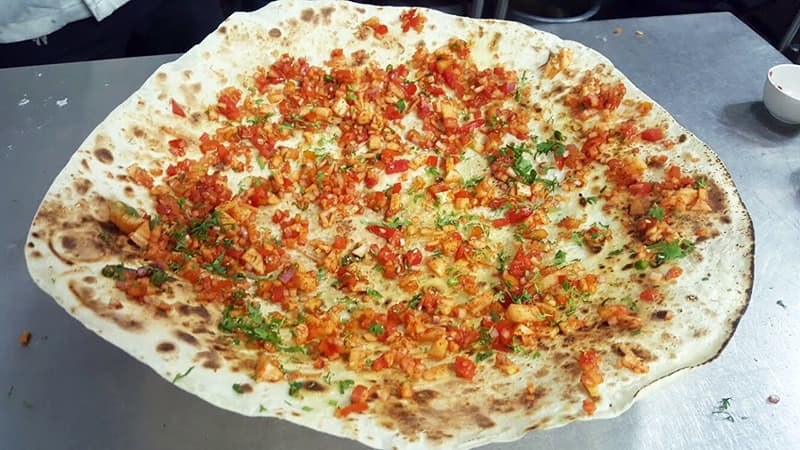 Picture Credits: chef idea
This Is A Representative Image
Indus Flavour is making its way over to H.O.P. with some delicious Indian grub to hog on! And with them, they'll be bringing along a range of scrumptious dishes with quirky twists to them like the hatke Kadak Roomali Roti - which is basically your good old yummy roomali roti that is crispy AF and topped with loads of masala & onions! Yes, we can see you drooling already. Round up your gang to slurp it all down!
Check Out Their FB Page | https://www.facebook.com/indusflavour/
4. Chicken Tikka @ Al Qureshi
This legendary kebab place will make you fall in love with itself at the Walking Street thanks to its lip-smacking kebabs like Mutton Seekh Kebab, Chicken Tikka and lots more goodies! These insanely scrumptious and Insta-worthy dishes are defo going to turn your social media handles into #foodgoals! 
Check Out Their FB Page | https://www.facebook.com/Al-Qureshi-163059217788220/
5. Chicken Khao Suey @ SET'Z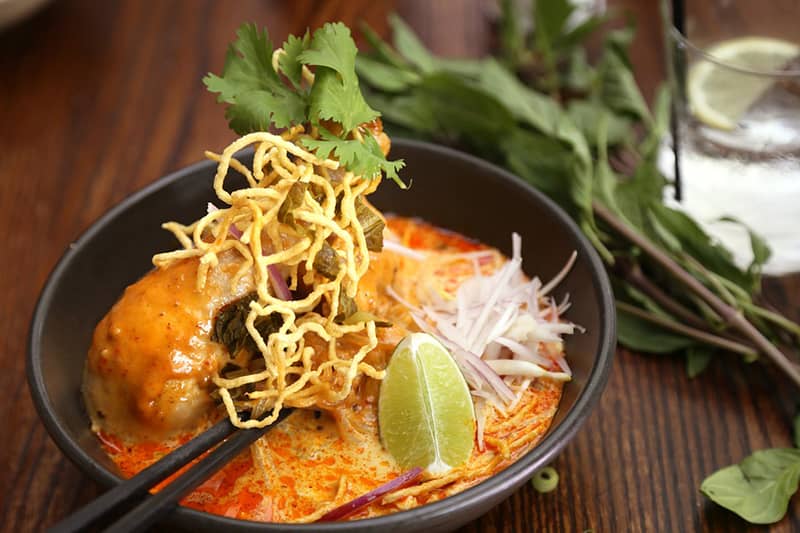 This Is A Representative Image
This super chic restaurant is coming all the way from DLF Emporio just to serve us Delhizens. To this super incredible fiesta, they're bringing along their multi-cuisine menu which will include a bunch of yummylicious goodies like Spicy Tuna Roll, Raddish Glass Noodles Dim Sum, Chicken Khao Suey Bar, Vegetable Green Curry in a bowl and more such delicacies!
Check Out Their FB Page | https://www.facebook.com/SetzDlfEmporio/
So, when you're done hogging on these yummies at the Walking Street, take your lil munchkins to the fun-filled Kiddie Land, head for a spot of shopping at The Quirk Bazaar and make sure to visit The Grub Campus & The Dessert Lane where everything delish will be available for under Rs 250! Moreover, H.O.P. will be featuring 20+ home-grown artists & bands who will be performing LIVE here to keep the mood upbeat AND kids under 8 years of age will get FREE entry!
P.S. - The entry tickets are now available for purchase, so don't wait anymore and START BOOKING!
Where | Gate No. 14, Jawaharlal Nehru Stadium
When | Friday - Sunday, 1st - 3rd March
Timings | 12 Noon - 10 PM
Book Your Tickets Online Here | https://bit.ly/2SeqWeo
RSVP On FB Here | https://www.facebook.com/events/557065438127159/