Delhi
5 Dishes Like Samburger & Aloo Samosa Chole That Are Must-Tries At Tilak Munjal-R, Pitampura
When it comes to food, desperation and curiosity can make you come up with combinations that you otherwise wouldn't have even dreamt of (no seriously, have you ever tried rajma chawal and Maggi mixed together?). Sometimes, it's a miss and sometimes, it's a delicious hit that you'd want to freeze in time simply because of how perfect it is.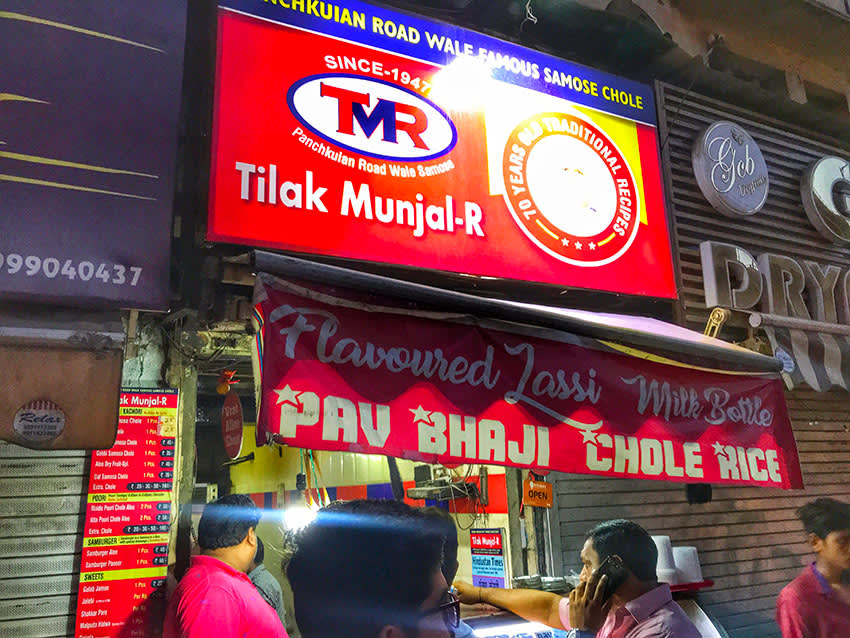 One such hit is the famous Samburger at the Tilak Munjal-R in Pitampura. Located just at the corner of Ashiana Chowk is a 70 year old shop that has been providing quality food without fail. Established at Panchkuian Road in Delhi by Shri Seth Girdhari Lal Munjal in 1947, the shop was called 'Frontier Samosa Shop', now called Tilak Munjal-R. 
The small shop has no other seating other than two tables for customers to stand and relish their food. A street food stall, the menu is an extensive list of affordable and interesting items with mix and match combinations. The menu also offers some delicious lassis in contemporary and classic flavours. Without further ado, here's what we had for our evening snack and would totally recommend you try as well:
1. Orea Real Lassi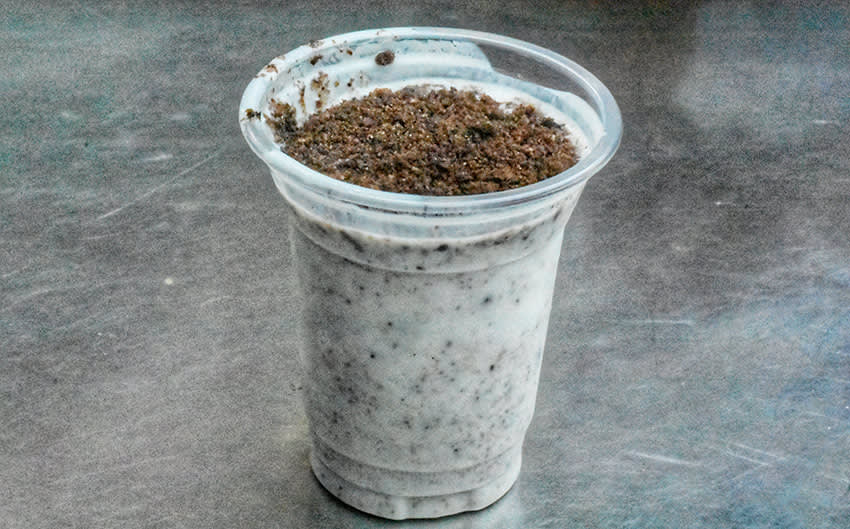 Twist, lick, dunk - who doesn't love Oreos, and TMR has just the drink for us Oreo lovers. A lassi that has Oreos, not only sprinkled on top of it, but also mixed with the smooth texture of the drink. The delicious drink was nothing short of a treat and the creamy lassi was just what we needed in this sweltering heat!
Price | Rs 80
2. Kachori Chhole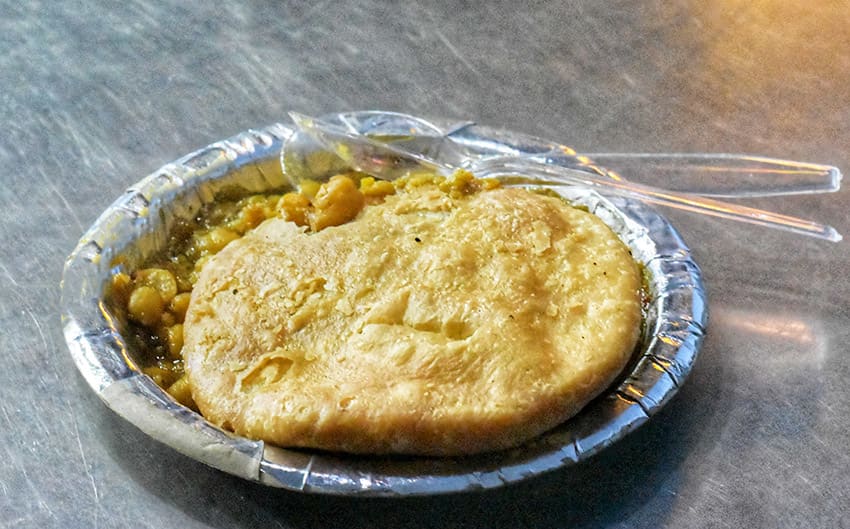 One piece of soft Kachori, served with tangy and salty chole on the side, this dish is a must try. The Kachori was well cooked and the chole served on the side were not loaded with spices and tasted perfectly yummy with mouthfuls of Kachori. Defo go for this one if you want a basic, satisfying snack!
Price | Rs 25
3. Aloo Samosa Chhole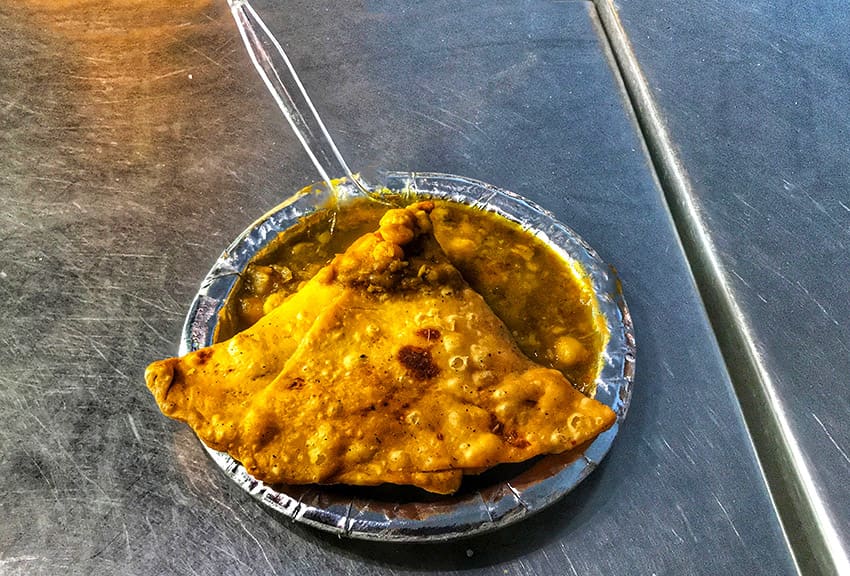 The samosa was served with chole on the side and we have to say we were definitely glad we ordered this ages-old favourite. The items were cooked to perfection and not an ounce of blandness was to be found. It should be on your list when you land up here!
Price | Rs 25
4. Aloo Dry Fruit Special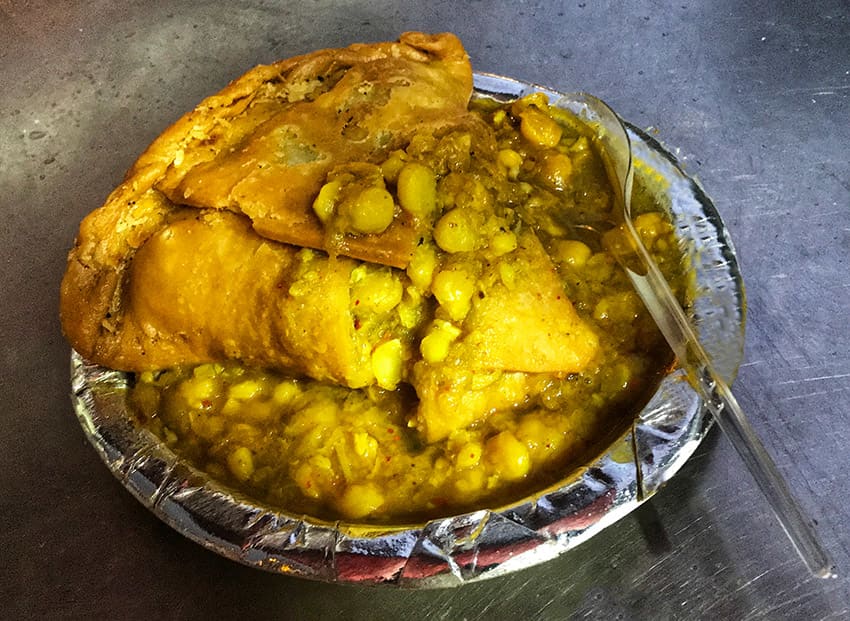 The first impression of this dish made us question our order because the dry fruits were nowhere to be seen and the dish was appearing to be a samosa served with chole on the side. But contrary to our expectations, the dish actually turned out to be yummy and different! The Aloo Samosa was again fried to perfection and not dripping with oil and the chole were seasoned perfectly. Nice!
Price | Rs 40
5. Samburger (Paneer)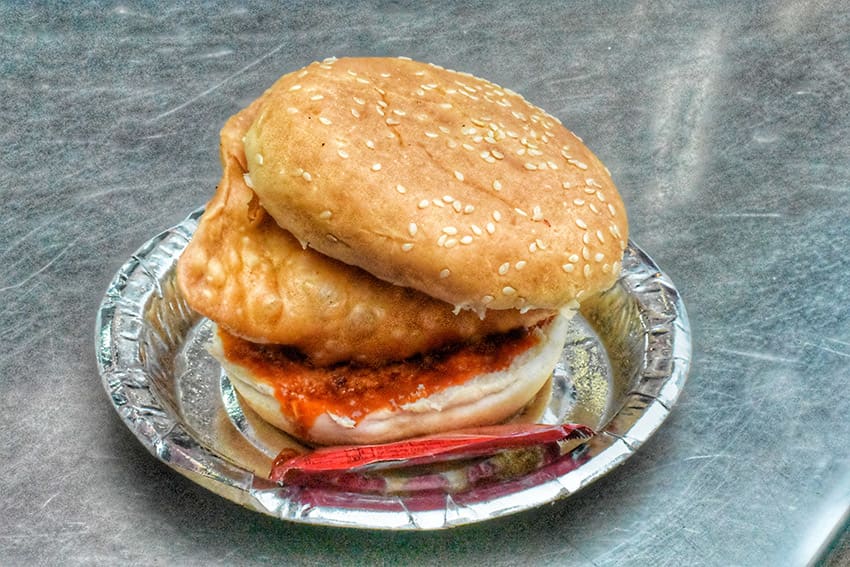 The star of the show, Samburger, is a delicious combination of a samosa stuffed with potato, peas, spices and chopped paneer, sandwiched between burger buns and sauces. The buns were soft and the samosa was fried to perfection. Although the combination seems a little risky, TMR knows how to nail the perfect combo and bring forth flavour. The crispy samosa burger was served with ketchup, and was a flavorful delight, to say the least!
Price | Rs 60
Overall, the experience was a fantastic one. The place is situated on a prime location and has a regular traffic of customers. So much so, that you can usually expect them to run out of chole by the evening and they serve puri only till 3 PM. The owner was extremely hospitable, which made our visit all the more enjoyable. So, do head to TMR to try their unique dishes. 
Where | Tilak Munjal-R - JD - 21, Ashiana Chowk, Pitampura (Opp. Metro Pillar No. 357) 
Call Them | +91 9811 036 376, +91 9811 104 949
Timings | 9 AM - 9 PM
Here's Their FB Page | https://www.facebook.com/tilakmunjalr/