Delhi
5 Dishes Like Bread Pakoras & Crispy Kachoris Starting @ Rs 10 You HAVE To Try In Daryaganj!
If you want to experience the actual Delhi-ness of Delhi, then we urge you to walk around the bylanes of Daryaganj! This place carries a sense of historical and forgotten past along with an ever-so-hurried modern society. Add to that some delicious food with pocket-friendly prices, and it becomes one of our most favourite places in Delhi!
As soon you begin exploring the narrow lanes of this chaotically beautiful place, you'll come across a mini-market offering lots of varieties of food, juices and more at dirt cheap prices! We picked out 5 of the most popular eateries in Daryaganj where you can grab the yummiest food at the most reasonable prices, read on! 
1. Kalakand @ Jaipur Misthan Bhandar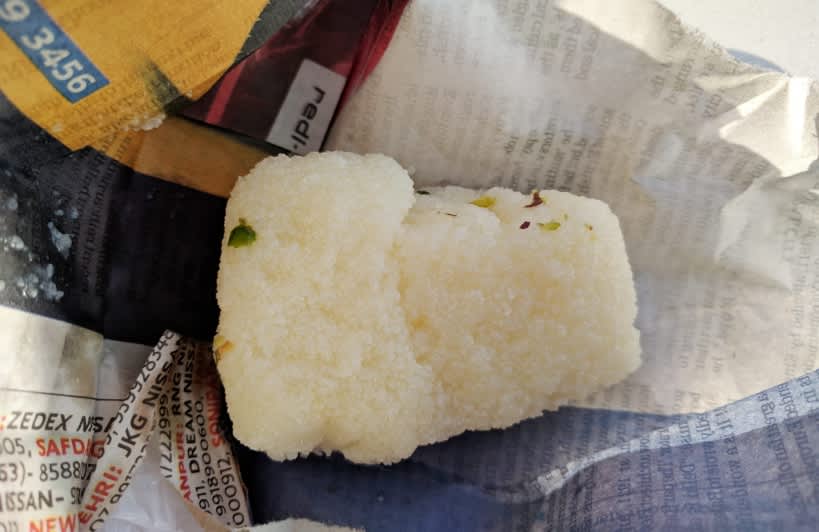 While you're in Daryaganj, you CANNOT pass the Jaipur Misthan Bhandar without gobbling up their Kalakand that has oodles more cream and milk and is thicker in size then your regular kalakand. This melt-in-your-mouth Kalakand is served wrapped in a newspaper and is simplicity at its best! 
Price | Rs 20 (2 Pieces)
2. Paneer Bread Pakora @ Jaipur Namkeen Bhandaar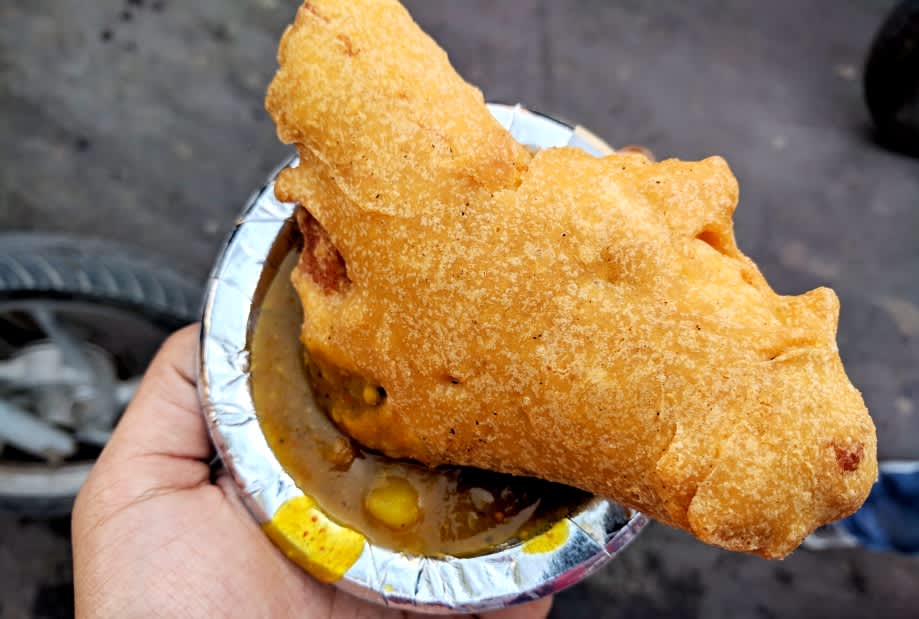 The first shop you come across after crossing the famous book market is Jaipur Namkeen Bhandar. This place is famous for its Special Bread Pakora and Paneer Bread Pakora which is loaded with finely chopped paneer pieces along with onions and other spices *yum, yum*! 
Price | Rs 14 (Per Piece)
3. Kachori @ Brijwasi Namkeen Bhandaar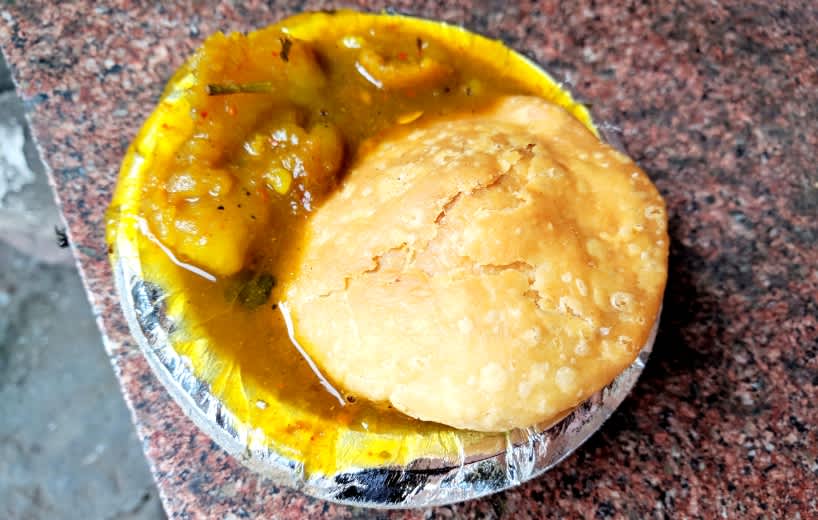 Brijwasi's delicious Kachori served with a bowl full of Aloo Rase ki Sabzi is one of the most famous delicacies of Old Delhi! A plate of this oh-so yummy dish is worth trying and is the perfect solution for foodies looking to satisfy their hunger pangs at cheap prices!
Price | Rs 10 (Per Piece)
4. Nimki @ Jaipur Misthan Bhandar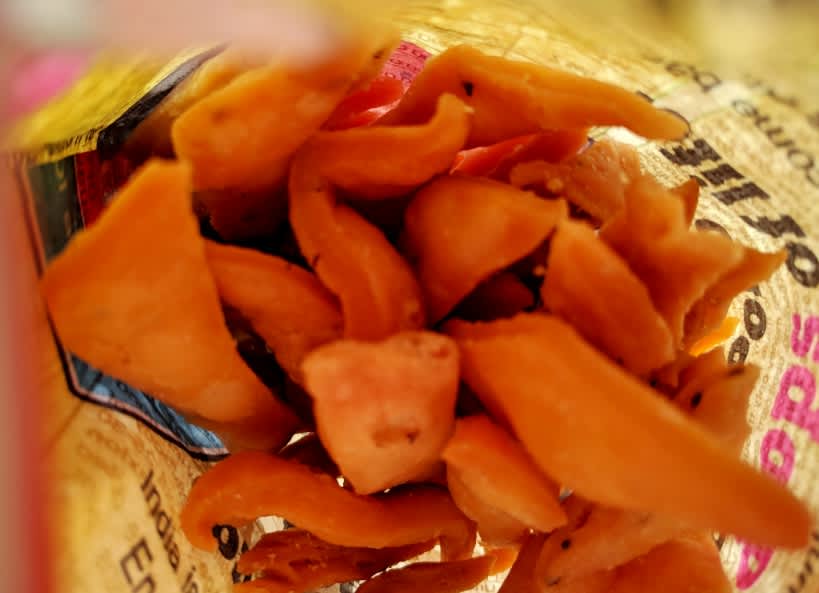 This namkeen dish is best enjoyed with a cup of garma garam chai *happy sighs*! Salted and fried, this popular streetside snack is very popular here, all thanks to the tons of chai wallahs you'll find here. If you're a chai lover, then go there and try out this ah-mazing combo RN! 
Price | Rs 30 (100 Gms)
5. Daryaganj Ke Gulab Jamun @ Brijwasi Namkeen Bhandar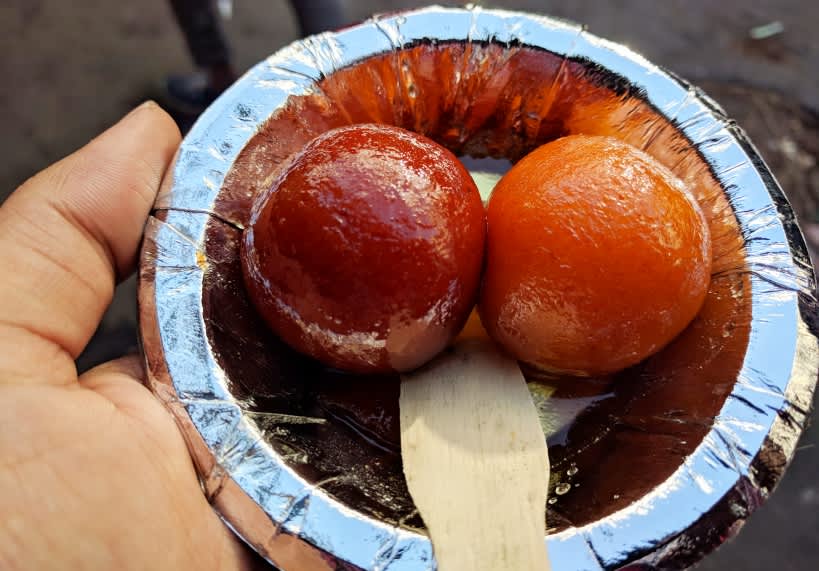 These piping hot gulab jamuns are popularly known as Daryaganj Ke Gulab Jamun and are an absolute delight for everyone with a sweet-tooth! Everything from the batter to the frying is done in pure ghee here, so come prepared for some serious foodie indulgence peeps!  
Price | Rs 20 (2 Pieces) 
The old barely-standing buildings, the criss-cross of heavy electrical wires everywhere - the bylanes of Daryaganj portray a story and the food here makes you want to revisit this place again and again. So go ahead and let your inner bhukkad loose here!   
Where | Old Daryaganj Market, Delhi Gate