Delhi
9 Dirt Cheap Summer Coolers At Your Friendly Neighbourhood Mother Dairy Under Rs 40
If those superfood smoothies, aloe vera waters, cold-pressed juices and fancy nut milks are just not cutting it for you, then turn to your friendly neighbourhood Mother Dairy outlet for a host of summer specials that won't let your pocket feel the heat either!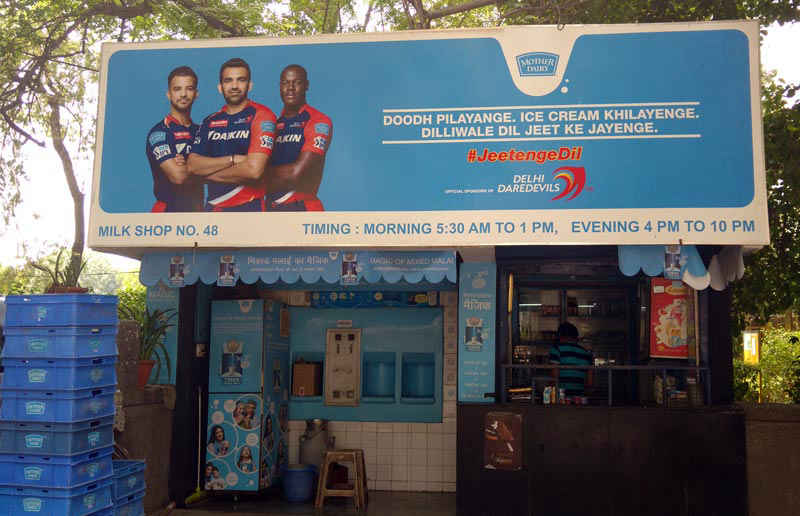 The market leader in the branded milk segment in Delhi NCR has been on the periphery of our lives in the form of its virtually omnipresent ice cream carts (remember begging your parents for 5 bucks to buy that Cola Bar?) but as we grew up, it moved much beyond being the kids' go-to choice for popsicle parties. Even though it may always remain synonymous with them, you can chill out as the mercury rises with a lot more that Mother Dairy has to offer. Here's a list of things that you can buy here with loose change in your pockets!
1. Mango/Strawberry Lassi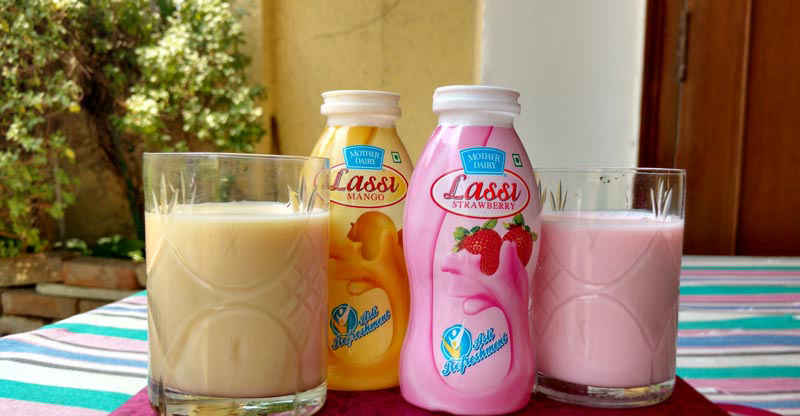 Flavoured Lassi is one of the brand's best selling items in summers and with good reason. A creamy combination of milk and fruit, it is healthy and super tasty. Grab one when you're running late and had to skip breakfast or on your way back from the gym for an instant energy boost. The bottles are properly sealed and easy to carry. Getting your daily dose of calcium just got easier on your taste buds. Also, no breaking of piggy banks involved, yay!
Price | Rs 20
2. Sweet Lassi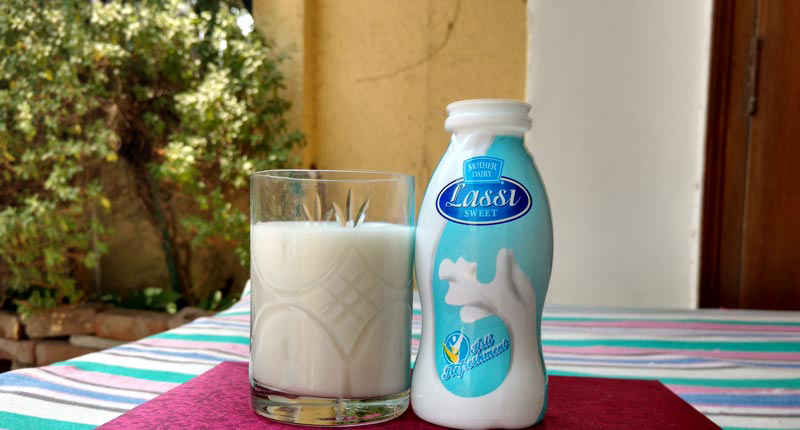 This is the original version of the flavoured lassi, equally high on energy. Those with a sweet tooth can opt for this one to satiate their summertime cravings instead of Oreo shakes or Belgian waffle sundaes - as tempting as they may sound - which only leave you feeling inflated like a balloon and poorer (stop living in denial, folks!). The rich texture of the sweet lassi and the just-about-right quantity along with the taste, which is reminiscent of that which you get outta ginormous steel tumblers at Punjabi dhabas make it a must try!
Price | Rs 20
3. Tadka Chach (Spiced Buttermilk)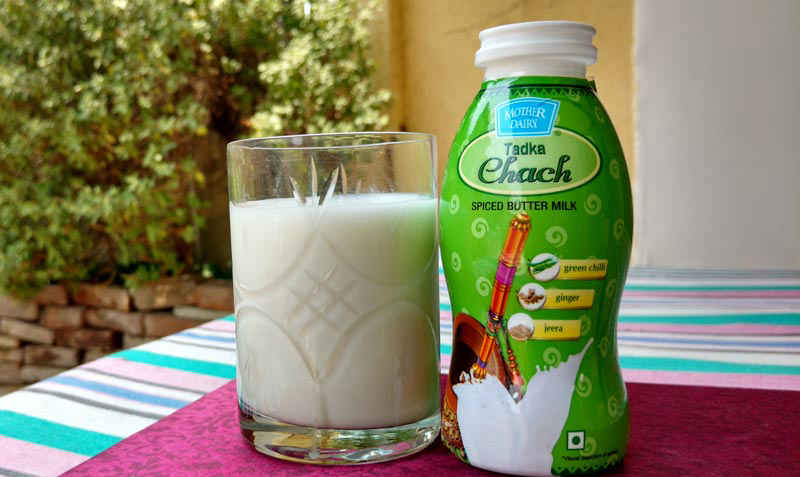 This is a personal favourite and also Mother Dairy's hottest selling drink; in fact, don't be surprised if the entire daily stock is sold out by lunchtime, so you'd better get your hands on this one ASAP. Infused with green chilli, ginger and jeera, which give Tadka Chach its tangy twist, the milk itself is light and frothy and makes a perfect thirst-quencher minus that heavy feeling in your stomach. Stay hydrated with the cooling properties of buttermilk. Value for money 10/10!
Price | Rs 10
4. Fruit Yoghurt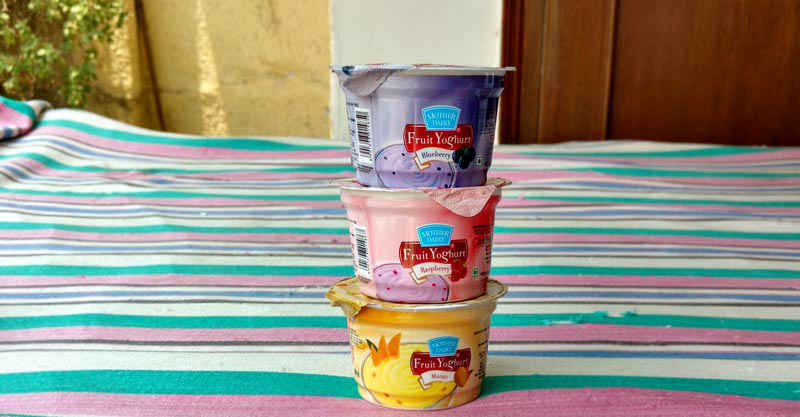 Available in three fruity flavours- Mango, Raspberry and Blueberry with actual bits of fresh fruits blended in with thick and creamy milk yoghurt, the fruit yoghurt is ideal for both on the go and at home consumption. Blueberry yoghurt, in addition to its exotic taste, is also a rich source of antioxidants and supports good health. The active lactic cultures present impart better nutrition and aids digestion. All those post-meal "meethe mein kya khaayein" conferences? Sorted for summer. We're just lapping these up like there's no tomorrow!
Price | Rs 25
5. Mishti Doi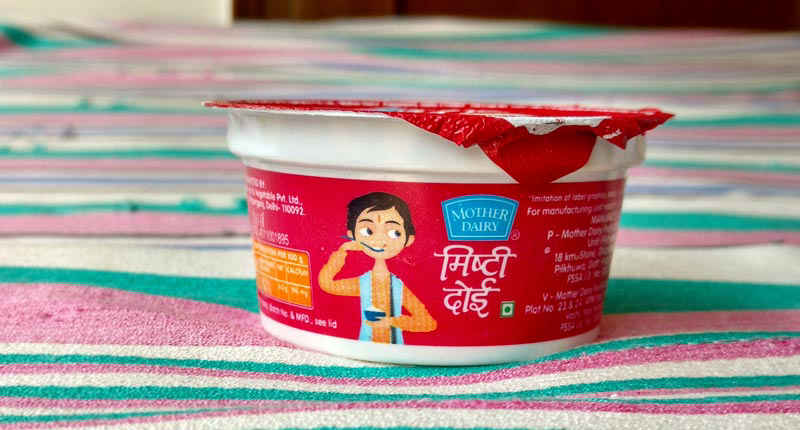 Mishti Doi or sweetened yoghurt is a contemporary version of the traditional Bengali dessert prepared in clay pots and meant for same day consumption. Here, the pots give way to handy plastic containers with cute graphics that increase the shelf life of the product to 10 days. It tastes awesome, right from the creamy layer on top to the thick but soft consistency below. It instantly parts as we attack it with our spoons and is a welcome break from heavy Pies and Cheesecakes. A treat for homesick Bongs for sure. Khoob bhalo!
Price | Rs 15
6. Chocolate Milk Shake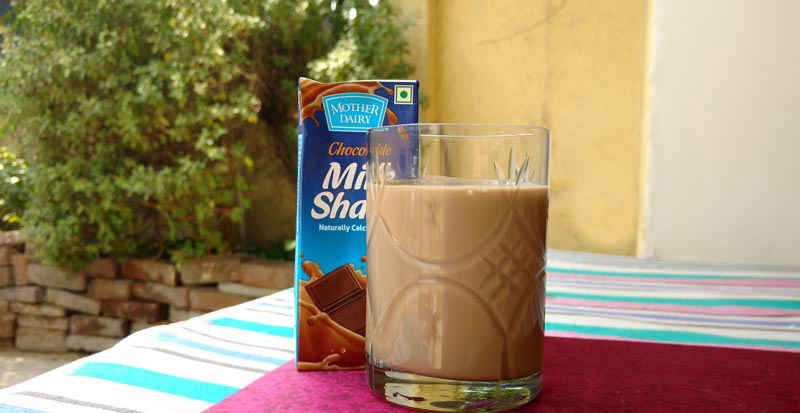 Neatly packaged in a tetra pack, this chocolate shake is a big hit with the local kids (obviously) and their moms too. Replete with proteins, vitamins and minerals and free from added preservatives, the milk tastes a little grainy, cocoa-ish but in a good way. Next time your tummy growls when the clock strikes midnight, just pop this chilled shake outta the freezer and drink to your good health. This one is surely an ideal summer cooler!
Price | Rs 25
7. Choconado Cone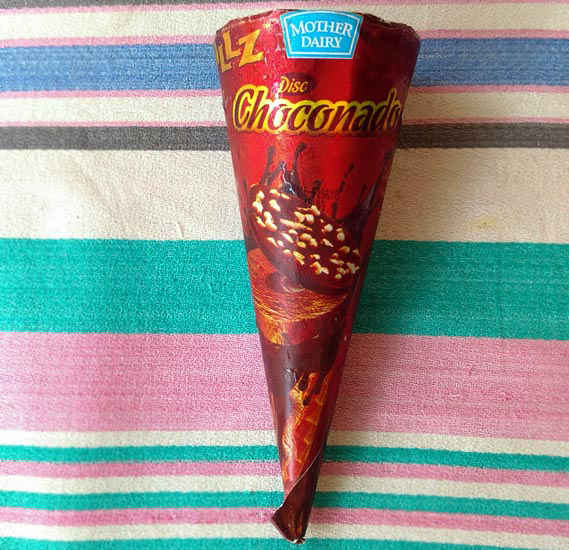 Well, we had to feature at least one ice cream for old times' sake. Consider it a tribute to your childhoods. Chocolate and almonds intermingle in this special summer treat which shows us exactly why Mother Dairy is da boss. Just believe us when we say that it is worth crashing your diet for!
Price | Rs 40
8. Chockstar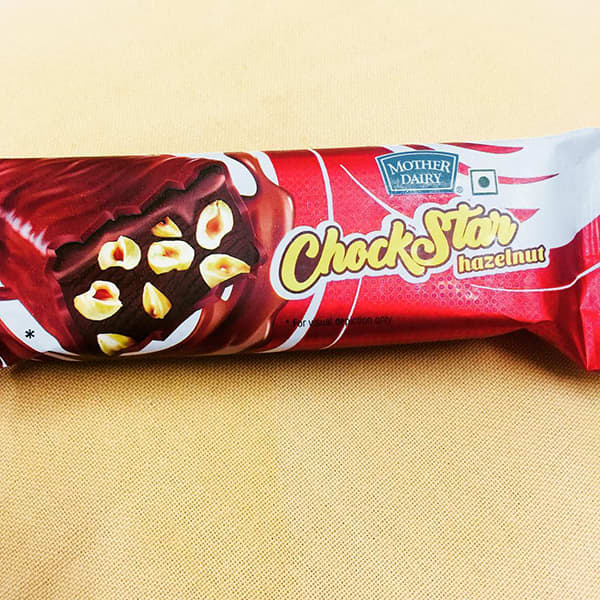 Picture Credits: foodmunchiee
This ice cream is basically your stickless bar that is loaded with rich ice cream and coated with sinful chocolate! They come in two flavours, Chockstar Hazelnut which is your chocolate ice cream with the crunchiness of hazelnut and Chockstar Peanut which is filled with gooey caramel complemented by the richness of peanut!
Price | Rs 20
9. Curry Patta Chach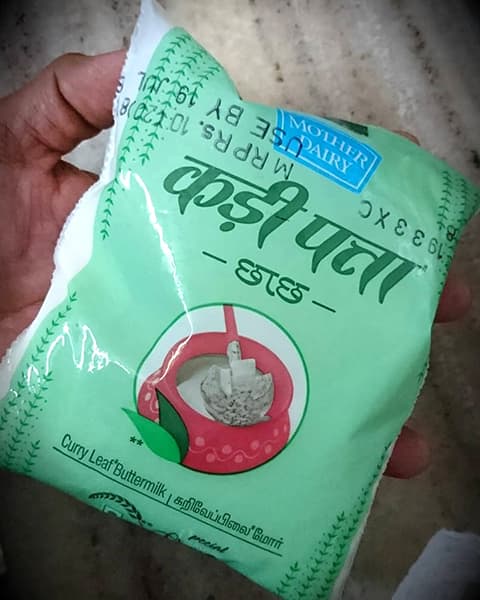 Picture Credits: jashnhaizindagi
If you love chach as much as we do, then you'd be pleased to know that Mother Dairy also does a quirky chach option called the Curry Patta Chach. Just as the name suggests, this yummy drink is infused with South Indian spices, giving your buttermilk that zestiness and kick, which will complement your meals incredibly well!
Price | Rs 20
Unbelievably cheap price tags, ample health benefits and lip-smacking flavours - drink from Mother Dairy's horn of plenty this season!
Check Out Their FB Page | https://www.facebook.com/MotherDairy 
Here's Their Website | https://www.motherdairy.com