Delhi
5 Delish & Affordable Snacks Under 100 Bucks To Nosh On Near Rajiv Chowk Metro Station
Now, this piece is for all you bhukkads who eat before leaving home, on the way and after reaching the destination too. CP is the pride of Delhi and we guys just need an excuse to frequent it. So, here we are once again, providing you with another reason to dash there for this is the list of 5 yummy and pocket friendly street food dishes that we found on the streets there, that you can gobble while waiting for your friends or during your shopping spree. Check them out!
1. Sweet Corn @ The Embassy
The Embassy snack shop has a ton of options to snack on. From sandwiches to pastries, these guys stock everything. But the masala sweet corn, dripping with tangy spices and lemon juice, is the perfect combo of healthy and tasty. For 80 bucks a pop, the quantity might seem a bit less but the taste definitely won't let you down. Drinking the last bit of spices and lime juice increases the risk of getting a sore throat but we can never stop ourselves from having it!
Price | Rs 80
Where | The Embassy - D-11, Inner Circle
Call Them | +91 11 2341 6434
Timings | 10:30 AM - 10 PM
2. Shakarkandi @ Roadside Stall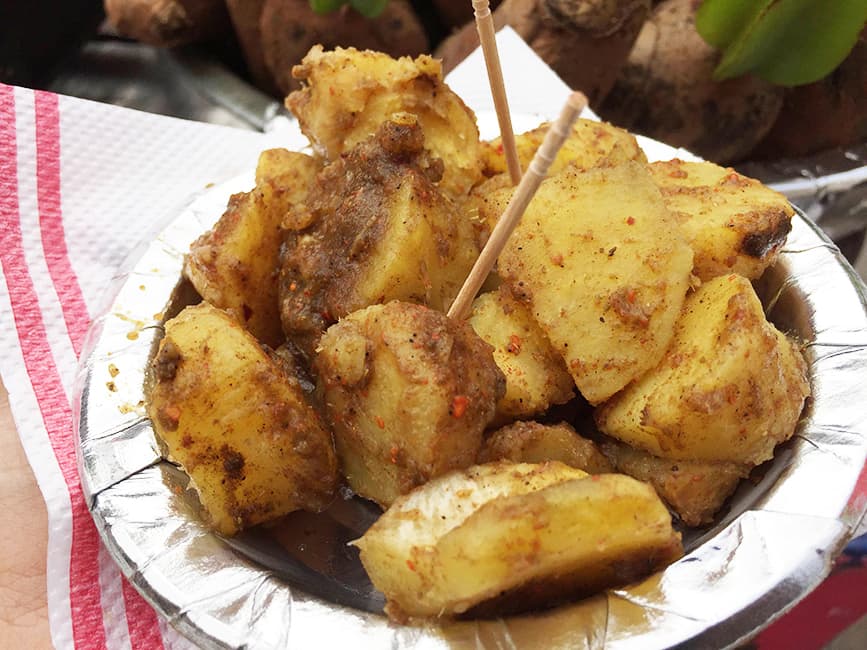 Piping hot pieces of roasted sweet potato topped with a generous amount of lime juice and chaat masala, it's the perfect snack to beat those hunger pangs. The shakarkandi was roasted on a coal sigri which provides it an amazing smoky flavour and is perfect to warm up a bit in the chilly winters!
Price | Rs 40
3. Paan @ Odeon Shukla Paan Palace
Fire, Chocolate or Meetha, there're over 30 varieties of paan for you to try at Odeon Paan. Situated at about 100 meters from gate number 3, this place has become an icon in itself. You'll always find an impressive crowd around the shop with youngsters trying the Fire Paan and getting videos shot while doing so. Come over and gobble this for yourselves!
Price | Rs 100 (Fire Paan)
Where | Odeon Shukla Paan Palace - D Block, Opposite Odeon Cinema, Middle Circle
Call Them | +91 7011 152 162
Timings | 11 AM - 11 PM
 4. Banta @ Roadside Stall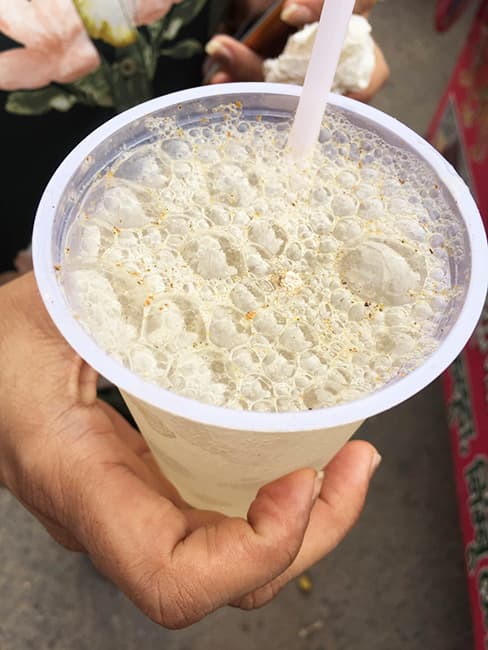 Call it Banta or kanche wali bottle or anything you fancy, this is the most refreshing drink, hands down. It was a yummy lemon flavoured drink topped with lime juice and a bit of rock salt. The original cold drink that most of our parents have grown up drinking, y'all should definitely try it from any of the plethora of stalls near Rajiv Chowk metro station, if you haven't already!
Price | Rs 40
5. Mango Juice @ Khadi India Honey Parlour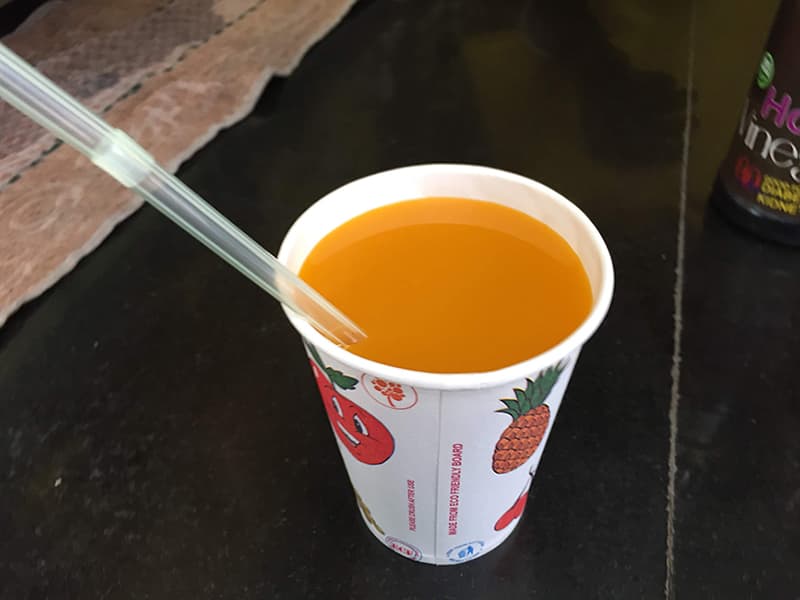 We found the perfect drink to beat the sweltering heat, the yummy, pulpy mango juice at Khadi Honey Parlour. And the best part? It was absolutely sugar free. Natural honey was added to sweeten this healthy beverage. It was extremely flavourful and the real taste of the juicy mango shined through in every sip. This drink will defo prove to be the best companion as you shop away the afternoon here!
Price | Rs 40
Where | Khadi India Honey Parlour - 11, Palika Bazaar Road
Timings | 10 AM - 9 PM
The lanes of Connaught Place are brimming with many more of such yummy treats like chana jor garam, bhelpuri, even chocolates and candy and so much more. There are tons of affordable and scrumptious street food options for you to munch on. So, head out to CP to try all these toothsome delights and have a blast!