Delhi
5 Delicious Street Treats Near The Iconic Bangla Sahib Gurudwara Under Rs 50
Bangla Sahib Gurudwara is the epitome of tranquility and peace for all the Dilliwalas. The sweet gurbanis and the peaceful vibe of this place makes you forget all about your worries. And how can we forget the sweet and yummy kada prasad that we get to hog on here?! But did you know that there are many li'l food stalls and kiosks that you'd find right outside the gurudwara that are perfect for a quick evening snack, check 'em out!
1. Masala Chai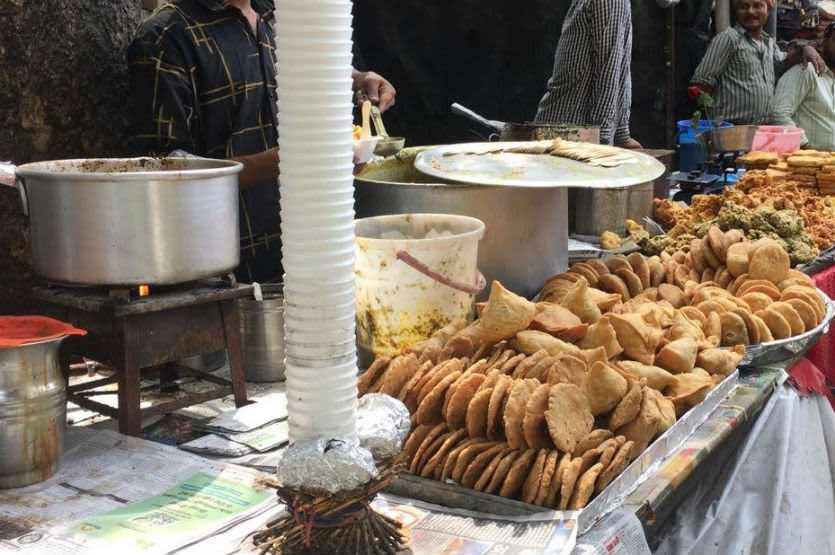 Even if you aren't much of a chai person, you HAVE to try the chai here! We believe that there is no wrong time or weather to have tea, all you need is a cup of perfect chai and the world becomes a happy place! And Santosh Bhaiya here serves amazing Masala Chai right outside the gurudwara. The perfect accompaniment to any of the snacks available at the nearby stalls, the Masala Chai is a must have.
Price | Rs 10 Per Cup
2.  Kachori And Aloo Ki Sabzi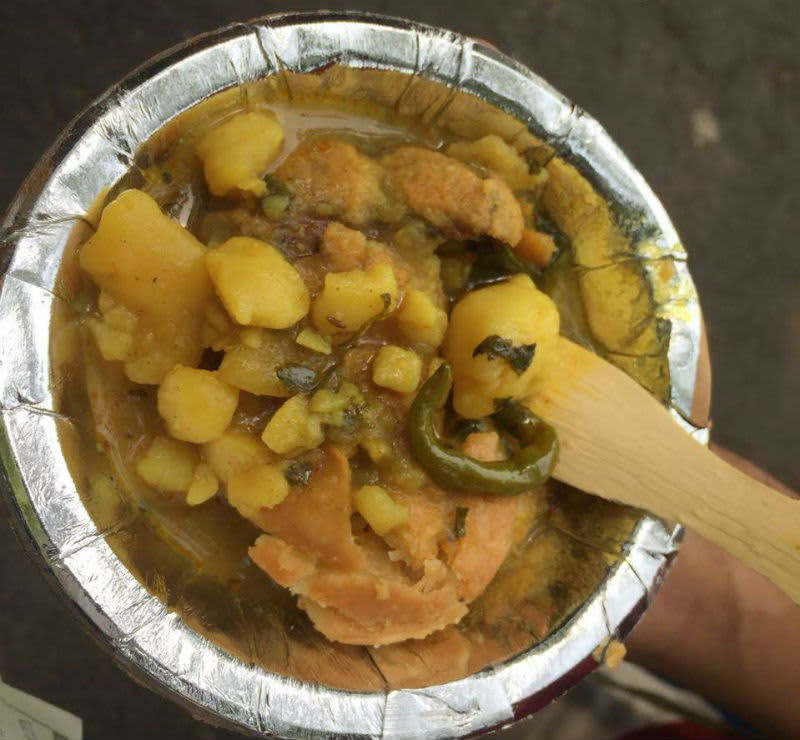 You'd find scrummy, crispy kachoris served with a tempting potato curry in the lane right next to Bangla Sahib Gurudwara and trust us peeps, you cannot miss them out! The kachoris are so delicious that you won't be able to resist digging into it as soon as it's doled out on a plate for you!
Price | Rs 20 Per Plate
3.  Ram Ladoo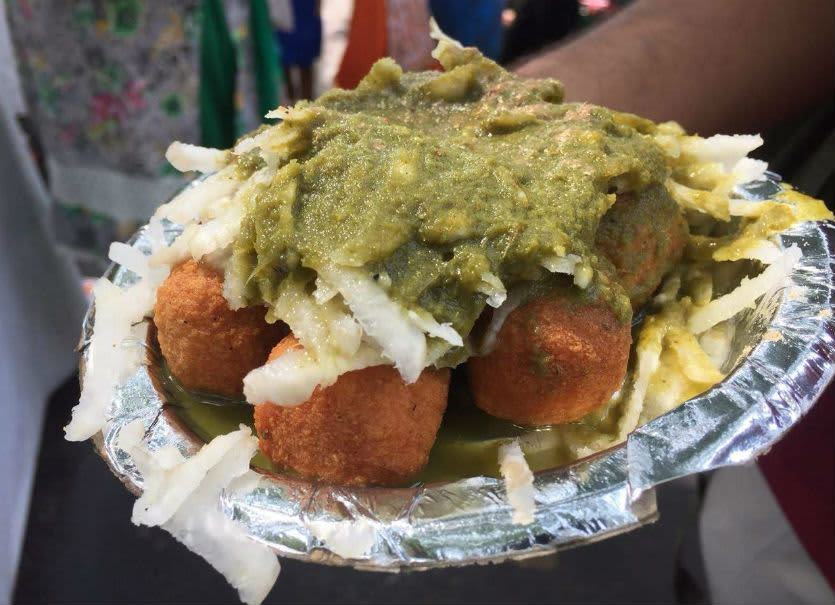 Ram Ladoos are basically deep fried balls of moong dal that are served with shredded raddish, with lots of green and red chutney on top. They make for the perfect snack with some kadak chai, even in this hot weather! These ladoos were scrumptious AF and we couldn't help but order another plate as soon we polished off the first one!
Price | Rs 20 Per Plate
4. A Huge Variety Of Pakoras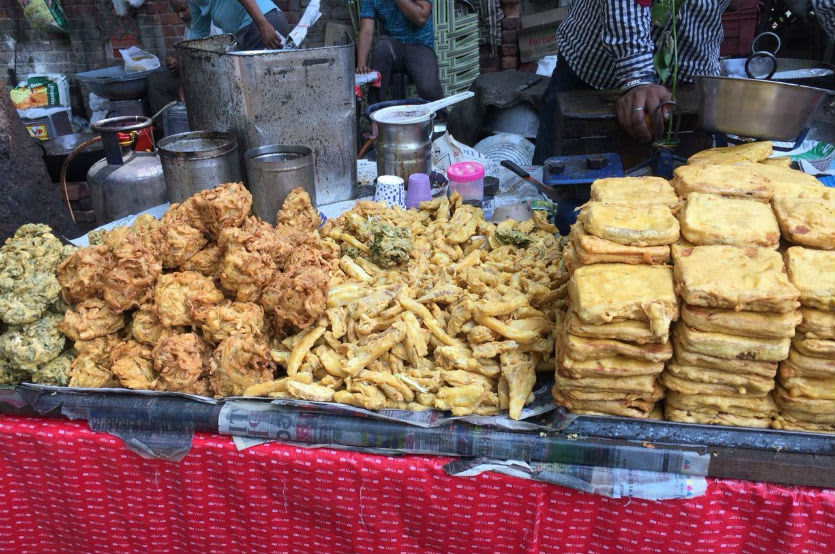 Spinach pakoras, aloo pakoras, onion pakoras, bread pakoras, mixed pakoras - take your pick because we had some of the best pakoras at the stalls near the back gate of Bangla Sahib Gurudwara. You're hit by a strong smell of these fried delicacies as soon as you arrive near this area, making it all the more hard to resist. Crispy and piping hot, these pakoras are great to keep those sudden hunger pangs at bay. 
Price | Rs 50 Per Plate
5.  Desi Chowmein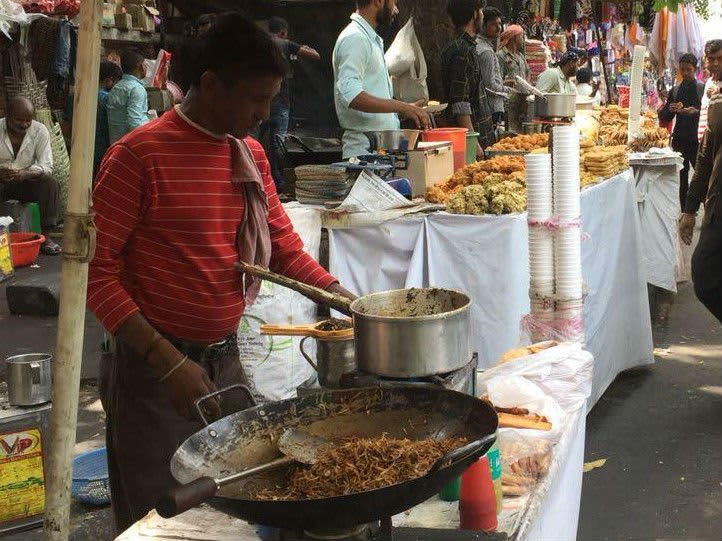 There's nothing better that a plate full of garma garam, desi chowmein! And if you believe this too, then you have to try out the vinegar and soya sauce loaded desi version of chowmein outside the gurudwara. You can also taste chilli powder while scooping up this chowmein and we're totally lovin' it!
Price | Rs 30 Per Plate
So the next time you visit Bangla Sahib Gurudwara, do give these dishes a try!