Delhi
5 Delish & Insta-Worthy Dishes You Gotta Nosh On At This Cutesy New Eatery In Punjabi Bagh
The ever so famous Club Road of Punjabi Bagh is known for its clubs and eateries. And guess what? Another interesting one called Cheeky Bee just popped up and we're glad that it did! This one's all things quirky with its vibrant decor and ambience, along with its 'beelicious' food (see what we did there?). Also, in case you didn't know, this up and coming cafe is from the house of the ever so loved WAFL and even has Blue Tokai coffee! We don't want to keep you waiting, so without further ado, let's dive straight into everything that we tried here, shall we?
1. Pop Scotch Shake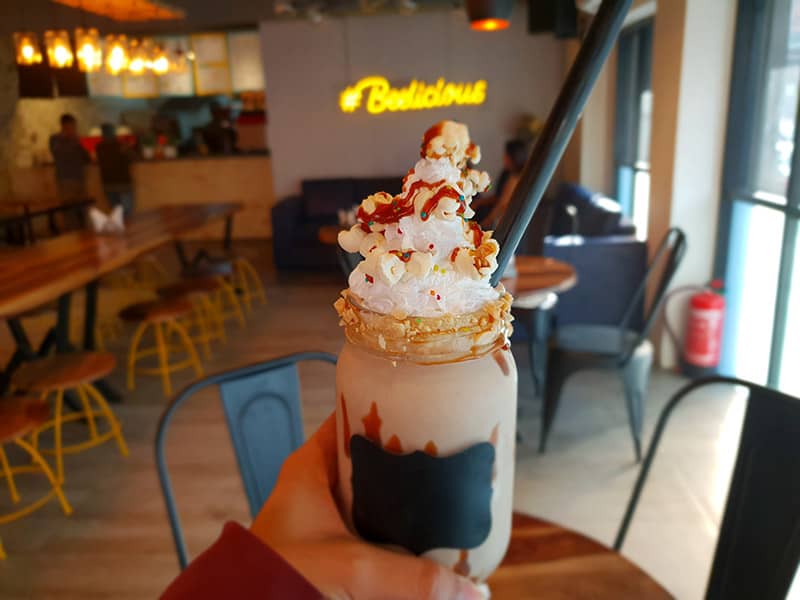 Shakes have become a meal necessity because we all need a nice sweet beverage to go with our food. It was tough to choose from their wide variety of shakes, but we went with their Pop Scotch because we love a good combo. It was a delight with its perfect balance of popcorn and butterscotch flavours and we thoroughly relished the caramel popcorn toppings on it. You defo need to try this one out!
Price | Rs 175
2. Cafe Latte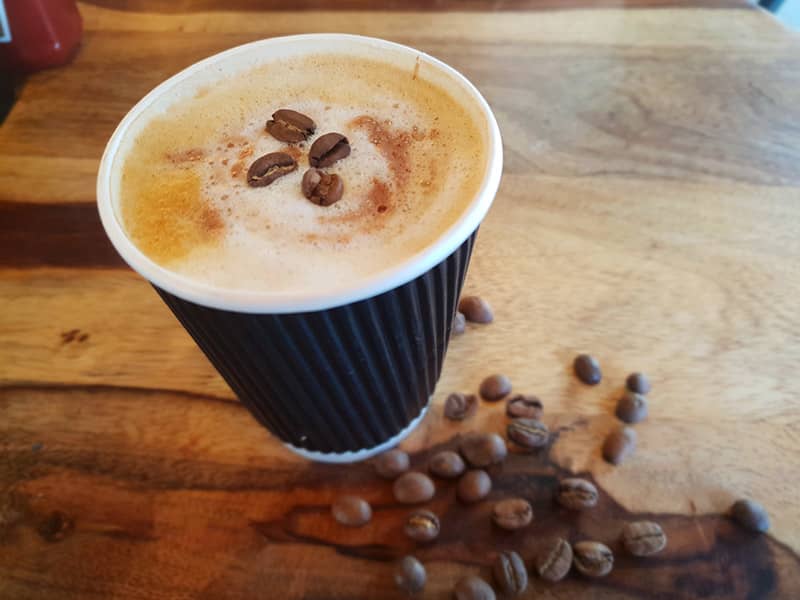 We love a good cuppa coffee and who does it better than Blue Tokai? Well, if you agree with us, then Cheeky Bee is the place to be because they use Blue Tokai Coffee beans for all their speciality coffees including cold brews. We tried their Cafe Latte, which is similar to a cappuccino but has more milk and well, we only have praises to sing. We genuinely think that the aroma of that coffee can take your day up a notch!
Price | Rs 135
3. Panko Crusted Cottage Cheese Burger
For us, it's always burger-o-clock so we had to try one at this promising place. We went for this one with a cottage cheese patty to try something different and we surely made the right decision. Made with multigrain buns with a serving of golden fries, this one had a crispy patty, lots of cheese and fresh veggies. We loved the cute presentation with the wooden sticks and cherry tomatoes and you will too!
Price | Rs 185
4. Spaghetti In Pink Sauce
Didn't we tell you how we love a good combination? Well, pink sauce or mixed sauce pasta has to be our go-to snack because of its perfect amalgamation of white and red sauces. We can't thank Cheeky Bee enough for doing absolute justice to it. We enjoyed each bite of this delish pasta that came served with a well toasted and seasoned piece of garlic bread on the side. You can try their Aglio Olio pasta too, in case you're looking for a lighter option.
Price | Rs 275
5. Cheeky Bee's Special Fries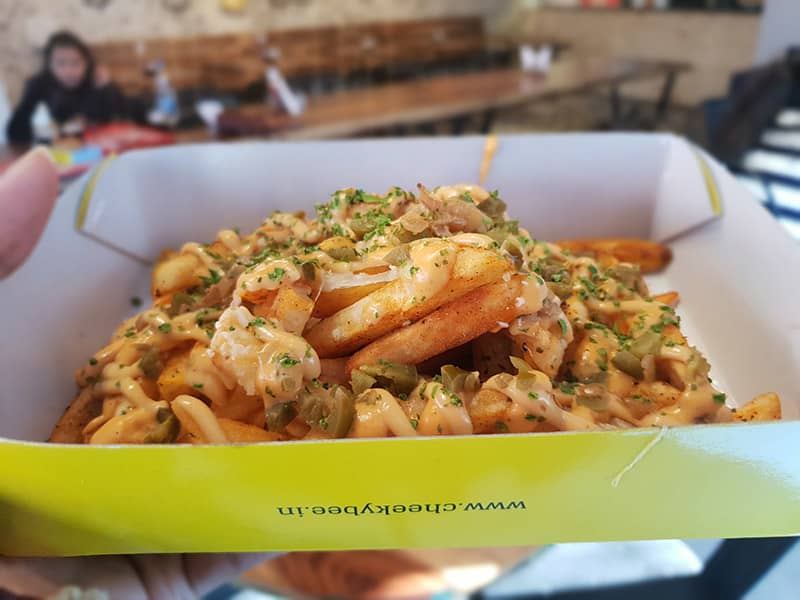 Fries before everything and everyone! Which is why we tried the deep fried potato sticks that have taken the world by storm and made everyone their fan. We went for the Cheeky Bee's Special because we love us a nice surprise and were presented with well cooked and crunchy golden fries topped with loads of flavoured mayo, sliced jalapenos, spices and herbs. We completely enjoyed the flavour fest in our mouths!
Price | Rs 175
We appreciate how well lit the place was with its large glass windows - defo worth a visit for all those Insta-worthy food shots. Also, the cute honeycomb walls and seating arrangements do complete justice to their theme. All in all, we will most certainly visit Cheeky Bee again for trying out more delish dishes and to bless our feeds with their pretty decor!
Where | Cheeky Bee - Shop No 1, Next To Starbucks, Club Road, Punjabi Bagh
Call Them | +91 11 4036 6466
Timings | 11 AM - 12 AM
Check Out Their FB Page | https://www.facebook.com/Cheeky-Bee-1180396225442653/