Delhi
5 Delicious Dishes We Loved @ The Beloved Book Exchange Cafe Called XCO - XChange Over Coffee
Started by two 23 year old Engineer-buddies, Shivam and Paras, The Xchange Over Coffee has celebrated blooming popularity in no time! The reasons behind are quite simple - the concept and the food! This hangout is offering an outdoor seating and is amongst the few places any DU student would love to visit.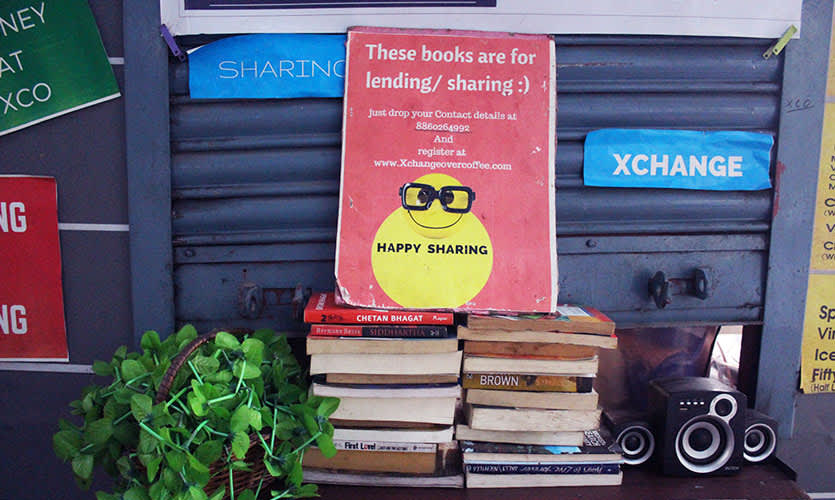 With the idea of building up a community where people Share/Exchange rather than buying, this cafe encourages people to barter books and get themselves a free dish from the menu! The boys have a plan to expand from books to other things in the future and wish to develop this as an economy that shares!
We recently checked into this fast growing café and here's our take on everything we tastefully gorged on!
1. The Mud Bud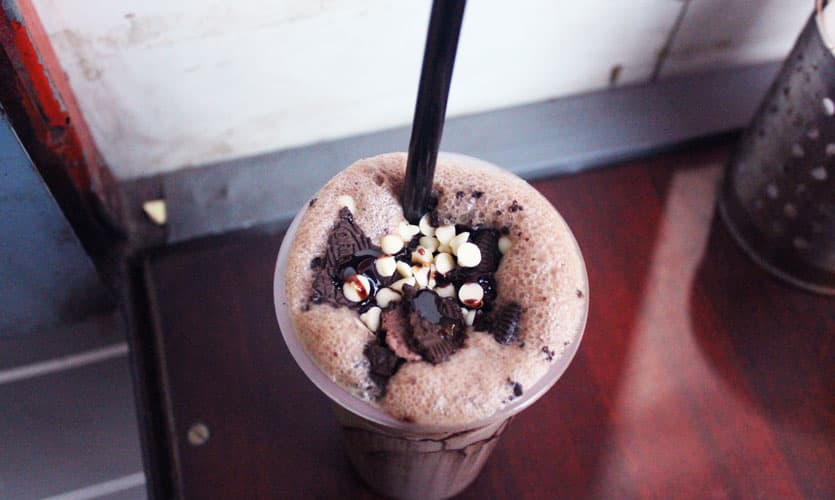 Oh boy, this is a must have! A favourite for many, the Mud Bud shake is a thick milky shake, topped with bits of oreo crumbs, brownie pieces and choco chips! (must have, must have, must have!) This shake, for Rs 90 was a heavy item on the menu and totally deserves all your attention! A treat to the taste buds, this was the most indulging pick!
2. Fifty-Fifty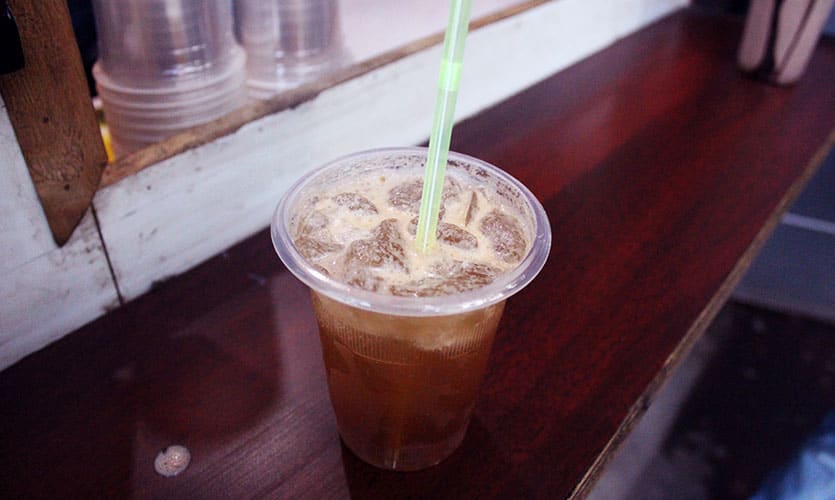 To quench our thirst in the cozy winter afternoon, we chose to have this chiller drink first! We were quite fascinated by the name of the drink and had to have it served! As the name rightly suggests, half of the drink was Sprite Lemonade and the other half was Ice Tea! With its sweet and sour taste, It immediately rekindled memories of the Bunta-drinking days and we thoroughly enjoyed the chilled drink, priced at just Rs 50!
3. XCO Burger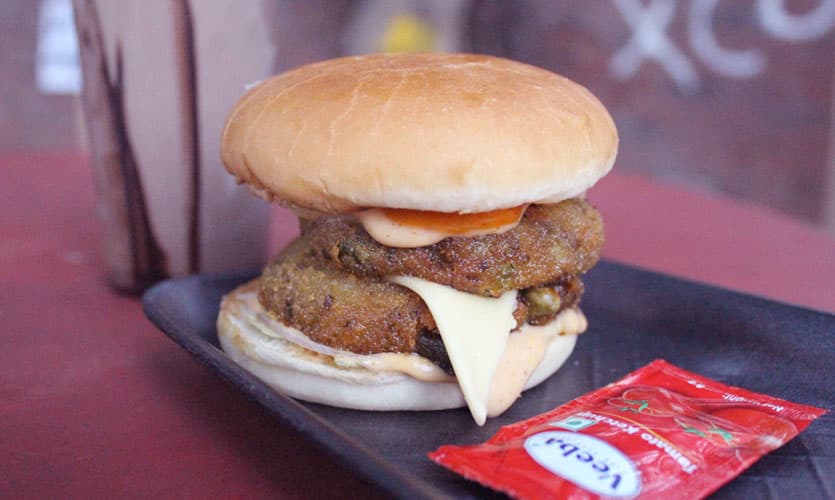 This burger, going by its name, size and taste was the speciality of this cafe! The best thing about this burger was the finger licking XCO sauce, spread between the utterly soft McD buns that gave it a tangy and garlicky taste along with the ketchup, the mustard sauce, red chilli and mayonnaise! (can't wait to have it again!) This dish, priced at Rs 80 was totally fulfilling and not worth giving up on!
4. Mix Sauce Maggi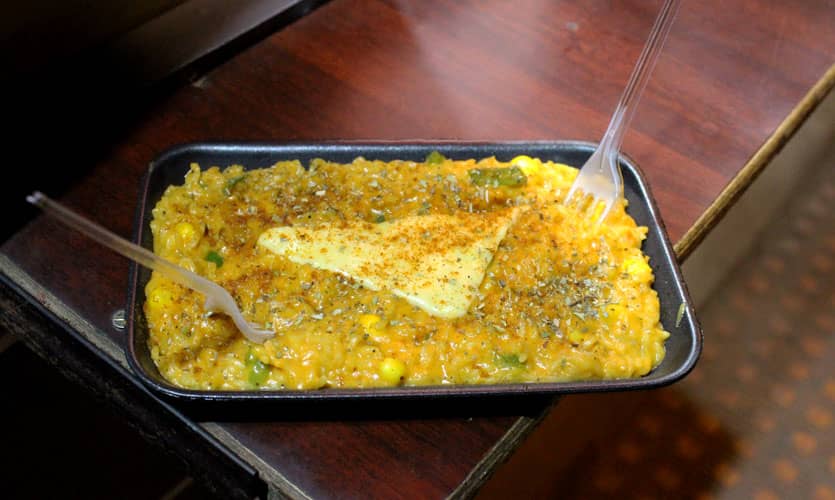 This dish, especially suited for all you maggi lovers is sure to take your heart away with its delicious taste. A blend of the pizza-pasta sauce and mayonnaise, topped with corn, capsicum, oregano and cheese, it was a total win-win situation for us (priced at just Rs 60)! We literally took two minutes to clean our plate!
5. Caramel Shake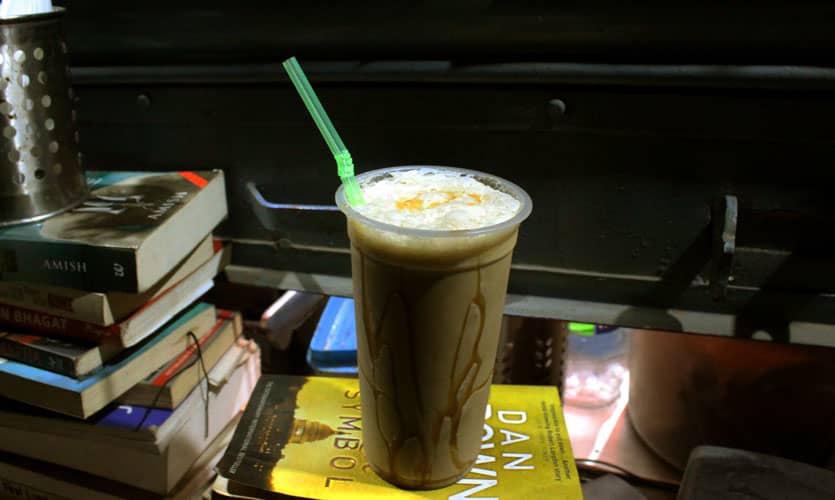 This shake again was served in good quantity (only Rs 80)and was a blend of milk and caramel syrup! (Did we read Caramel? Yes, yes yes!) Ice cream malted with caramel topping completely pampered our taste buds! 
We were more than full towards the end and the best part was that all of this put together didn't burn a hole in our pocket! (so satisfactory) 
So there you go, a great place for you to have a fulfilling meal and indulge in the different varieties of shakes. Believe us when we say it, the place is bound to leave a nice impression on your mind! *carry your book along!*
Meal For Two | Rs 200
Where It's Situated | Patel Chest Road, Opposite Miranda College, DU -GTB Nagar
Fb Page | https://www.facebook.com/pg/Xchangeshack
Browse through more Images