Delhi
5 Decadent Desserts to Try From The Sinful Spoon in Gurgaon
Everyone has a sweet tooth! Desserts are the one thing we can never get enough of. And in all honesty, a day without something sweet is like a day without joy! 
And so, we decided to try this promising newbie in town - The Sinful Spoon, a home bakery doling out fresh, decadent & sinful desserts. 
And so the doorbell rang and there stood a delivery boy holding up a few brown coloured bags with sparkling silver boxes inside. Let's just say, spoon after spoon we gave into our sweet cravings and finally ending up eating the (edible) chocolate spoon too!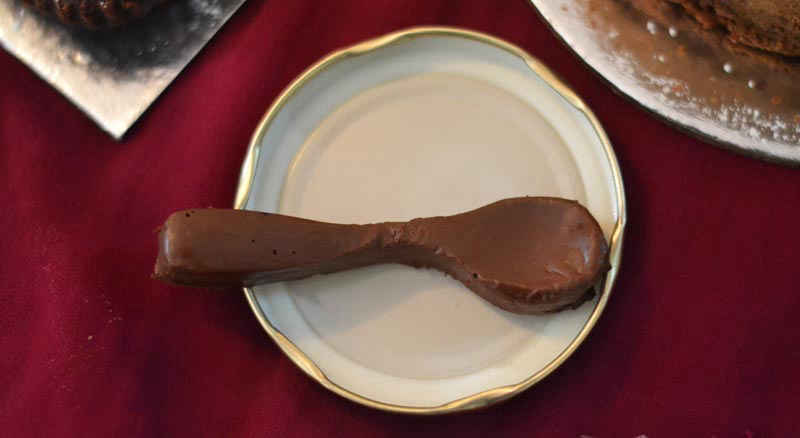 If you're a chocolate fanatic, The Sinful Spoon can be your oyster! Here's what you need to try from here:
1. Mud Cake
This dense mud cake with gooey melted chocolate buttercream is incredibly delicious and that's exactly the point of a good cake, right? It also has almonds in it which makes it all the more enjoyable. Deliciously moist and rich, just one piece will never be enough! Indulge in it after your dinner or sip on an Espresso with it, the latter is something we vouch for!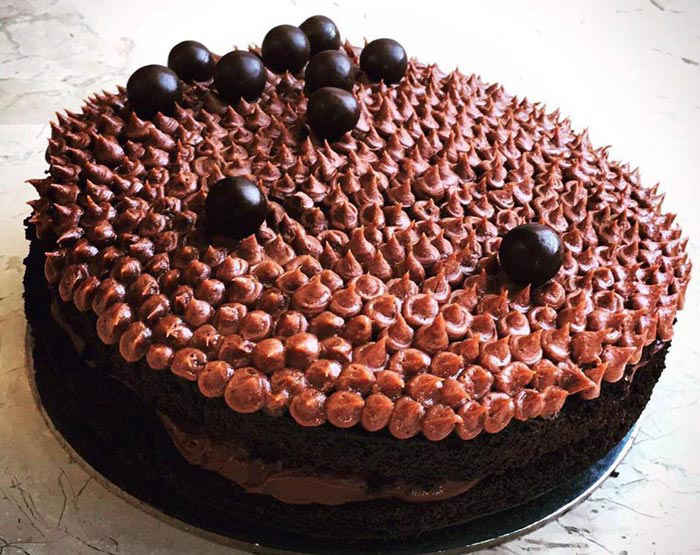 2. Gluten Free Chocolate Cake
The Sinful Spoon serves up some gluten free cake too for those who are intolerant to gluten. Their Gluten Free Chocolate Cake is textured with dark chocolate, light yet luscious and makes for a perfect dinner dessert.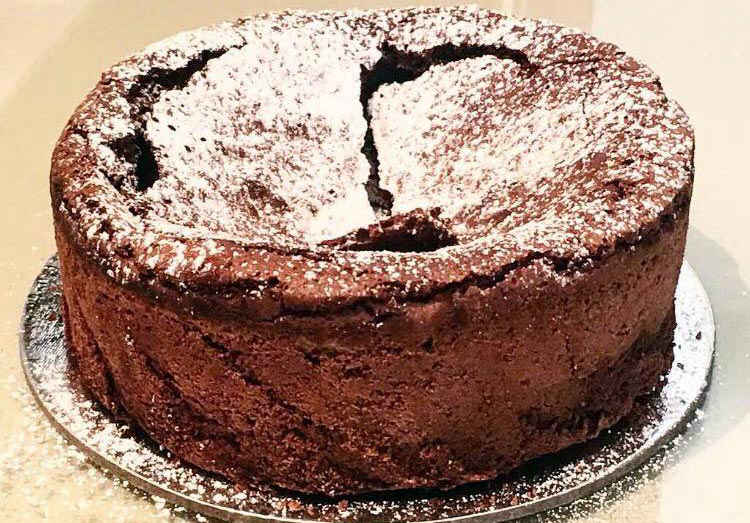 3. Three Little Sinful Jars 
These 3 little jars with their overloaded cuteness will be shouting at you to pick them up and devour them! The Red Velvet Cake was arguably what we loved the most with its whipped butter cream topping. Next up, the Tiramisu was a perfect heady mixture of being bittersweet and boozy. Lastly, the Double Chocolate Jar is best indulged by those who can never get enough of Chocolate!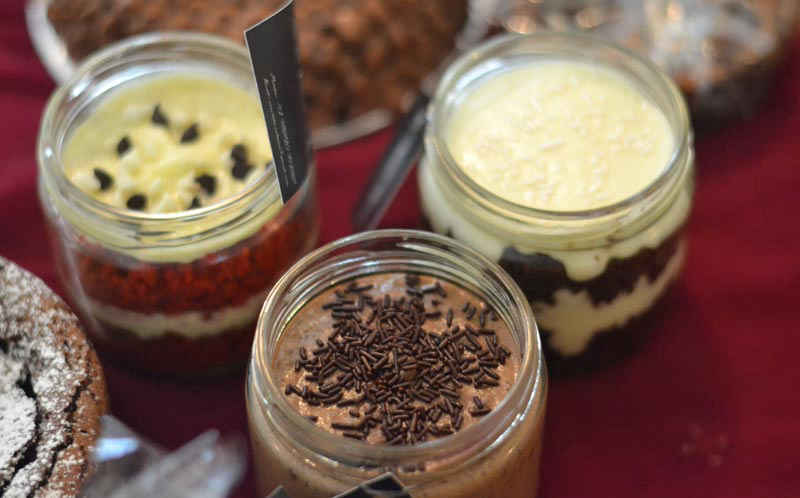 4. Chocolate Chip Cookies
Their cookies are so good that it can reverse your mood almost instantly! Their Chocolate Chip Cookies are comforting; warm and savoury that melt in your mouth immediately. Pro Tip: Dip it in a glass of milk to enjoy this creation at its best!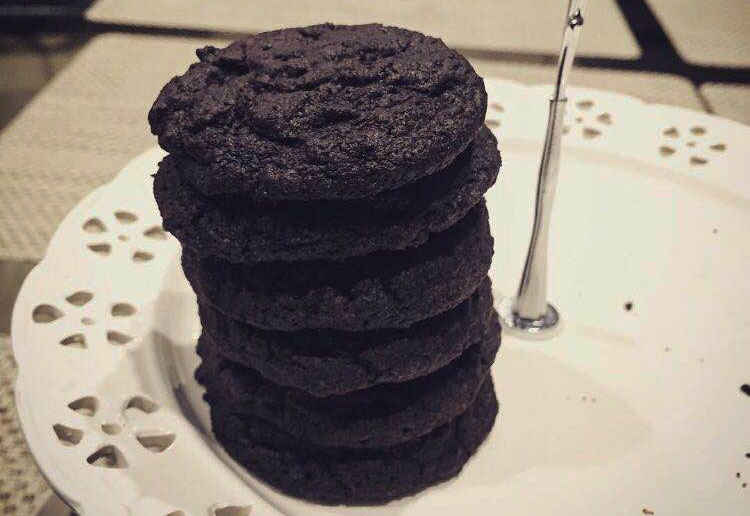 5. Chocolate Almond Cake
We don't mean to make you jealous, but we gorged on and absolutely loved their extra fudgy, rich Chocolate Cake with pieces of almonds adding that perfect crunch to this dessert. Pro Tip: if you're having it home, warm it slightly and If you love Vanilla Ice Cream, you know what to do next!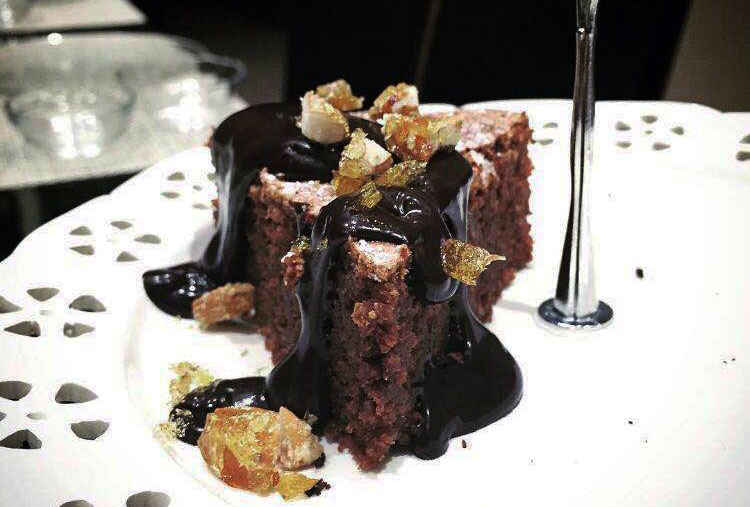 6. Beetroot Brownie
Root vegetables in a brownie? Does that sound strange and something you'd be hesitant to try. Well think again because the beetroot brownie at The Spinful Spoon is amazing. Firstly, it's beetroot which is so healthy and it perfectly complements the brownie - be it the taste or texture. Extra brownie points for this brownie! 
So dessert lovers, the next time you have sweet hankerings, order up these delicious desserts from The Sinful Spoon.
Order Up Here | +91 9871 099 187
They Deliver | Across Delhi and Gurgaon
Find them On FB | http://bit.ly/1rt6ppD