Delhi
5 Crispy Amritsari Kulchas Like Cheese Pizza Kulcha Starting @ Rs 60 HERE In Amar Colony
Situated right at the beginning of Amar Colony market, Karnal-based The Kulchas is an awesome sauce joint, specially for the vegetarians because they've got more than 15 varieties in veg kulchas. Here are the 5 ah-mazingly crisp kulchas we devoured here, each with its individual pack of creamy Amul butter!
1. Aloo Pyaaz Kulcha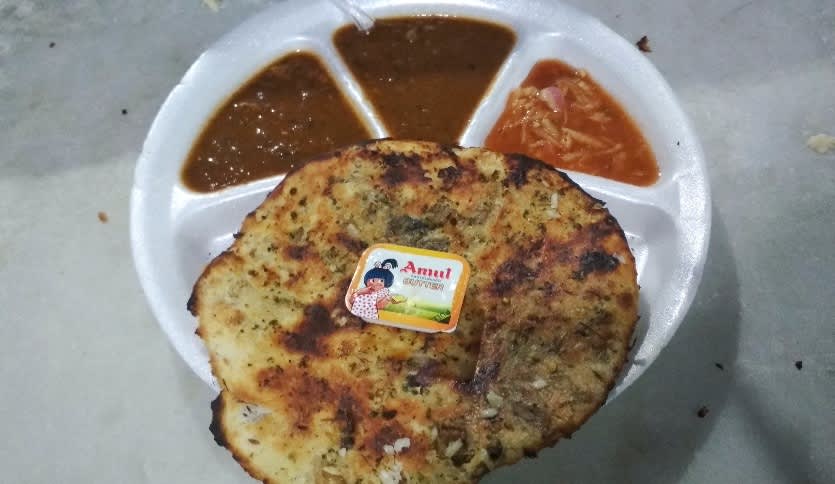 Their Aloo Pyaaz Kulcha was stuffed with mashed potatoes and onion slices, and liberally mixed with zesty desi masalas. The Kulcha was served with Chole, some more onions and tamarind chutney that was both sour and sweet. This one got a thumbs up from us!
Price | Rs 60
2. Paneer Kulcha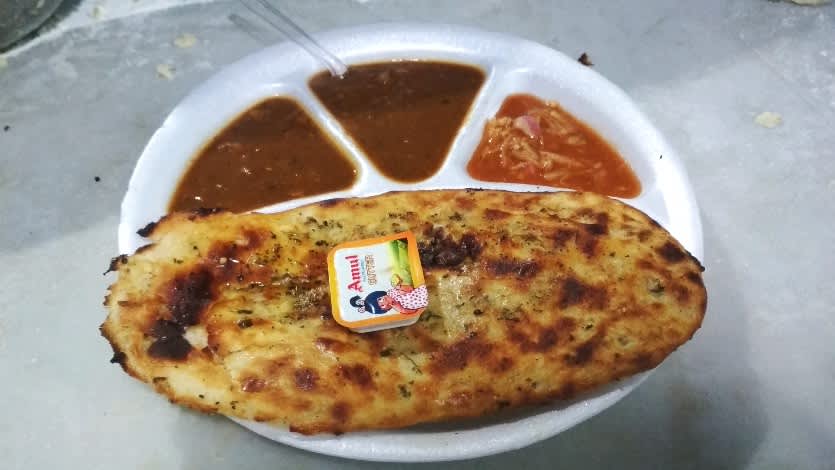 The Paneer Kulcha was pretty massive and more than adequate for two hungry people! The kulcha consisted of mounds of grated paneer and with the zesty chole served alongside, it made for quite the appetizing meal.
Price | Rs 90
3. Spl. Cheese Pizza Kulcha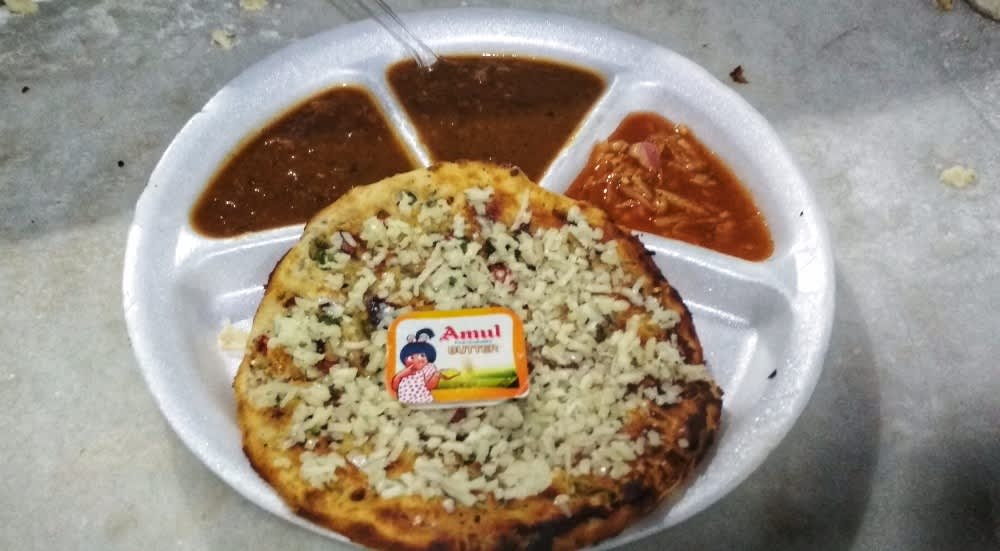 OMG we totally loved this! Their Spl. Cheese Pizza Kulcha had melted cheese sprinkled on it and inside the kulcha were diced beetroots, beans and carrots. Needless to say, we pounced on this one and polished off every single morsel!
Price | Rs 100
4. Moong Dal Kulcha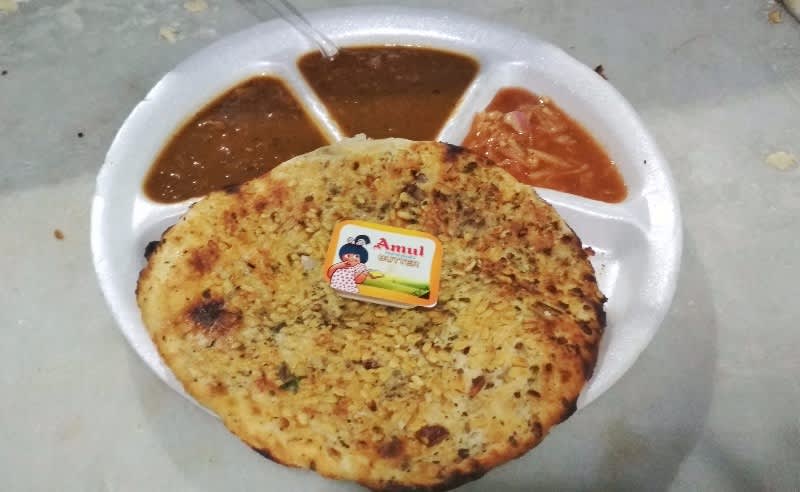 Now this is something you won't find at your neighbourhood kulcha shop! Their Moon Kulcha came stuffed with moong dal and onions on the inside and had a pretty unique taste. Come try this if you're a true-blue foodie!
Price | Rs 80
5. Spl. Keema Kulcha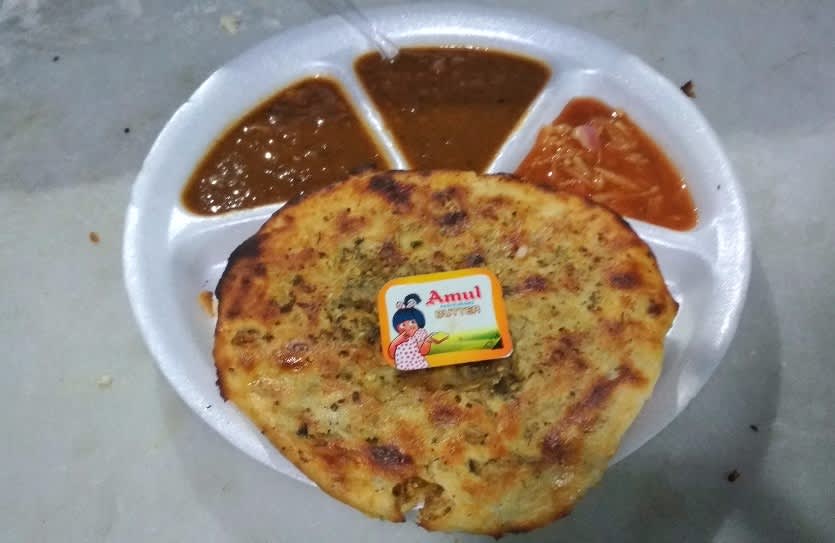 For all the carnivores out their, y'all need to try their Spl. Keema Kulcha! Their Keema Kulcha was delicious and chock-full of finely ground throughout, and will make for the perfect post-work snack!
Price | Rs 120
This joint is tailor-made for all those desi street food hunger pangs, so defo come on by and try it out for yourselves!
Timings | 9 AM - 4 PM & 7 - 10 PM
Location | The Kulchas - Shop No. D1, Amar Colony, Near Blind School, Lajpat Nagar IV