Delhi
5 Cool AND Pocket-Friendly Hampers Starting @ Rs 300 You Need To Snap Up This Diwali
If there's something we love the most about Diwali besides the obvious festive vibe in the air, then it has to be the tons of gifts that come our way during this time! And since we understand the importance of a good gift and also know what the term 'budget' means, we've hunted down some really cool and totally pocket-friendly hampers you gotta check out!
1. Sugary Hampers From Bombaykery Starting @ Rs 425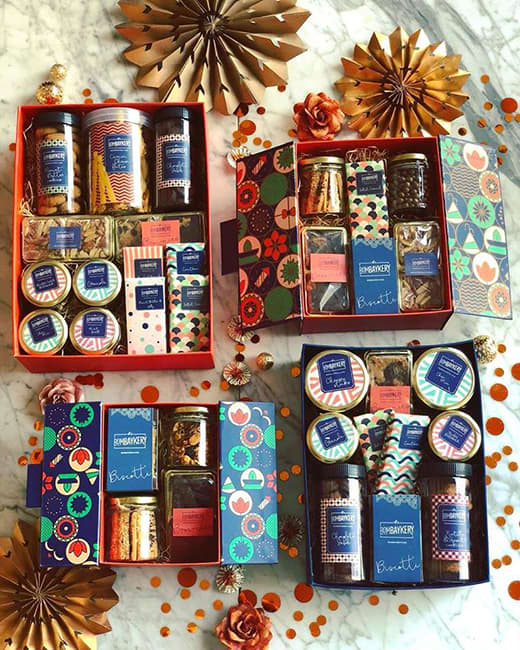 There's no way we're celebrating the festival of lights without stuffing our faces with loads of sweets, right? If you agree with us, then we'd say it's time to order the ah-mazing Macaron Box or Assorted Brownie box from Bombaykery right now! These guys are giving these sugary delights starting at just Rs 425. You can also check out their other pretty and loaded hampers as well - they all come heaped with sinful delights, so go check 'em out!  
Hampers Starting At | Rs 455
Where | Bombaykery - Safdarjung, DLF Cyber Hub, DLF Cyber City & DLF Phase IV
Call Them | +91 9811 801 005
Check Out Their FB Page | https://www.facebook.com/bombaykery/
2. Yummy Sweet Hamper From Evergreen Sweet House Starting @ Rs 300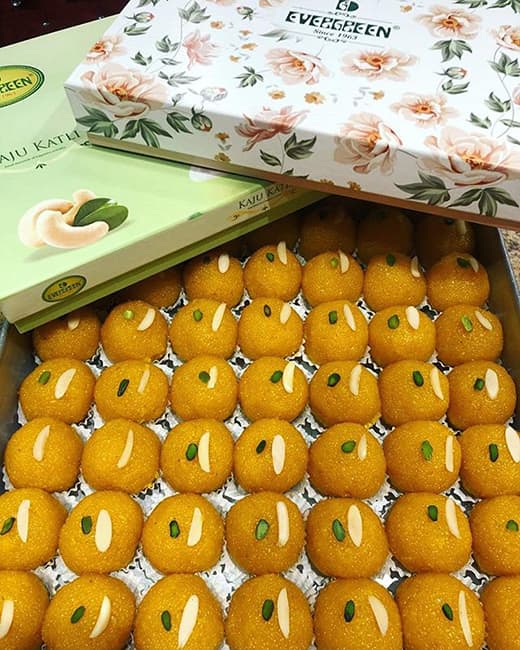 Coming to the most important Diwali essential - mithai! Evergreen Sweet House has been treating us with their amazing sweetmeats since 1963 and if you still haven't gorged on their melt-in-the-mouth Boondi ke Ladoo, then you gotta head over NOW. This time, these guys are giving their delicious sweet boxes starting at just Rs 300 - how cool is that?! So head over and gift your friends some amazing mithai!
Hampers Starting At | Rs 300
Where | Evergreen Sweet House - Green Park & Punjabi Bagh  
Call Them | +91 11 4978 9325
Check Out Their FB Page | https://www.facebook.com/evergreenpunjabibagh/
3. Pretty, Colourful Hampers From Honey & Dough Starting @ Rs 499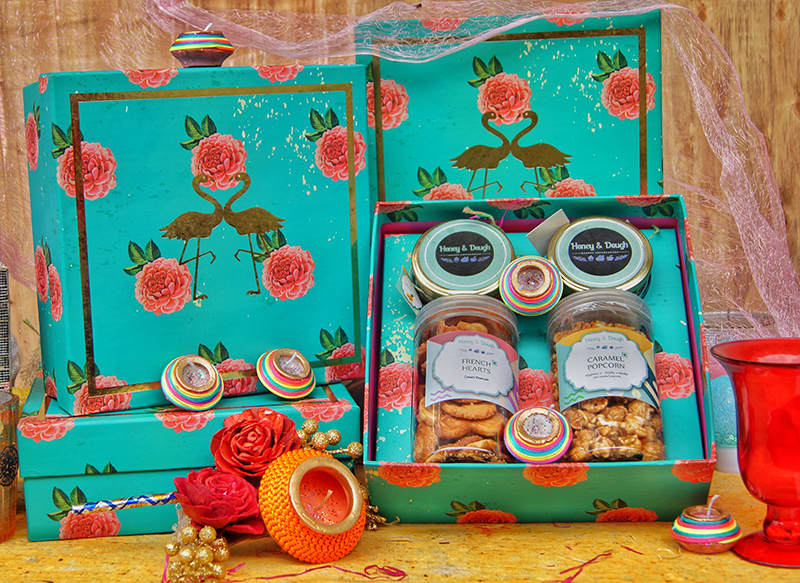 Diwali is about sharing Diwali cheer with others and in this spirit, the lovelies at Honey & Dough have come out with some really cool hampers starting at just Rs 499! They have a variety of Diwali hampers like their Twin Gift, Printed Gift Box and Flamingo Gift Box where they add everything from Garlic Soya Sticks to Jaggery and Blueberry Tea Cake to even milk Chocolate Fruit & Nut Bar and yes, we're drooling while writing this! So head over and get your hamper today!
Hampers Starting At | Rs 499
Where | Honey & Dough - Defence Colony, Vasant Kunj, SDA & Other Outlets  
Order Online Here | http://honeyanddough.in/order-online/
Call Them | +91 8506 093 957
Check Out Their FB Page | https://www.facebook.com/HoneyAndDough/
4. Loaded Hampers From Grace And Lace Starting @ Rs 750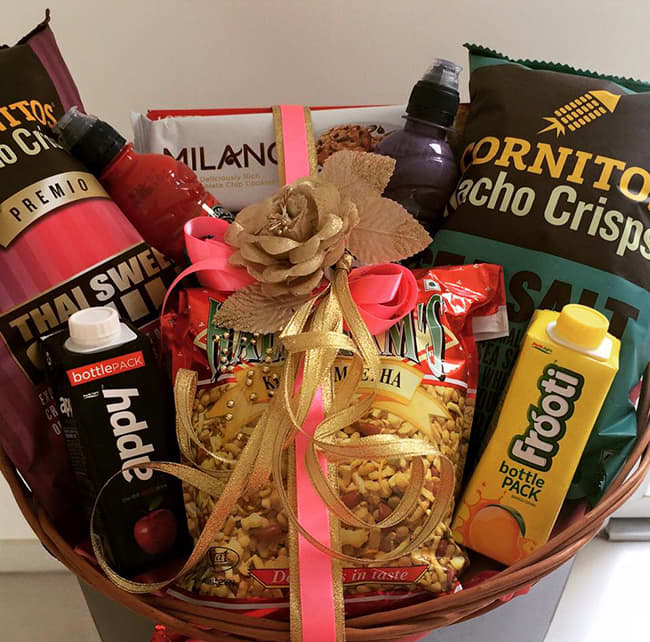 Have a budget or want to customize and have no clue how to do both? Well, fret not, because Grace and Lace has got your back! You can just tell these guys your budget and also give specifics about the kind of hamper you want and these sweethearts will actually make it happen. They also have set hampers starting at Rs 750, so drop them a call and order up all the hampers you need!
Hampers Starting At | Rs 750
Call Them | +91 9717 699 622
Check Out Their FB Page | https://www.facebook.com/graceandlacein/
5.Home Made Dry Fruit Diwali Hampers From For God's Cake Starting @ Rs 350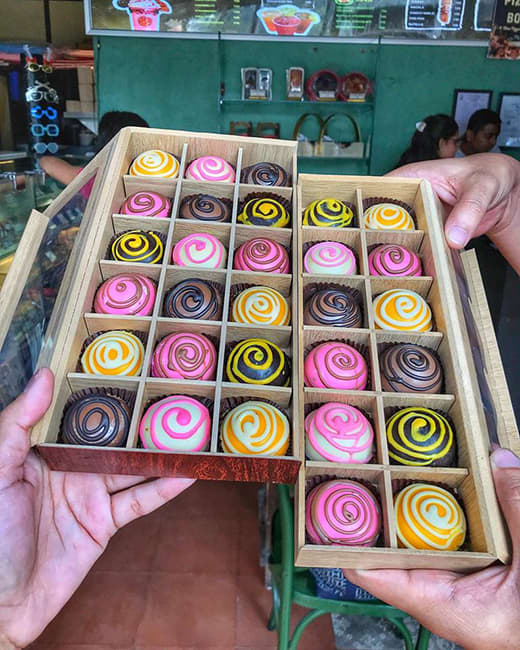 These guys have been blessing our Insta feeds for a long time with their delicious and totally mouth-watering cakes and pastries and you can get some cool and pretty hampers from For God's Cake starting at just Rs 350! You can also check out their other baked goodies while you're there and treat yourself because calories don't count during festivals!
Hampers Starting At | Rs 350
Where | For God's Cake - Hudson Lane & Paschim Vihar
Call Them | +91 9818 367 776
Check Out Their FB Page | https://www.facebook.com/forgodscakebakery/
So these were some options that you can look into while searching for the perfect gift for your loved ones this Diwali! Which ones are you going to order first?