Delhi
9 Absolutely Banging Accessory Brands Parking Themselves @ Boho Bazaar You Gotta Check Out!
Hold your horses Delhizens because Boho Bazaar - The Epic Flea Market, is right around the corner! Dear shopaholics, you have another reason to be excited, as this amazing event along with other innumerable things, also has a special corner featuring an array for funky earrings, juttis, bags and a lot more. It's bound to spice up your next OOTDs! So keep your wallets ready and read on to know about what these awesome stalls are planning to bring to the incredible shopping bonanza!
1. A'gossip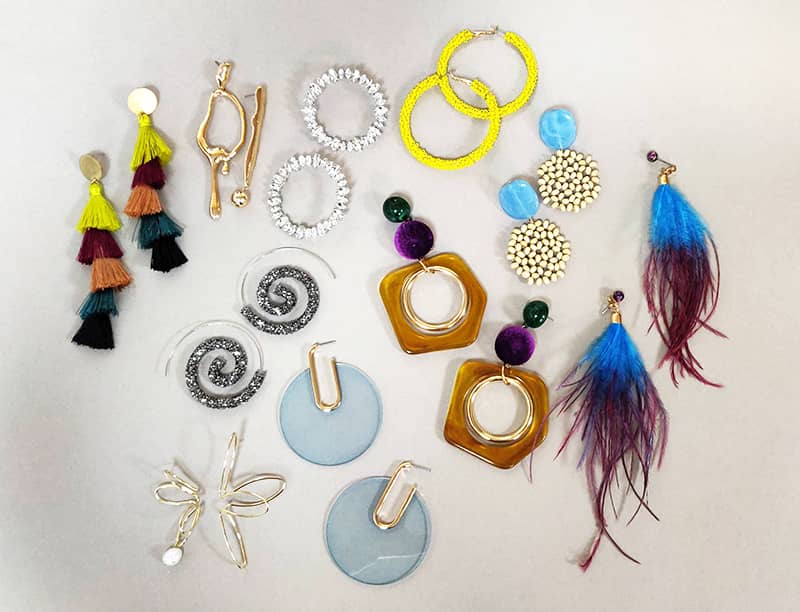 This chic store is known for its elegant and super cool jewellery. They specialise in a range of gorgeous items like sassy earrings, stylish necklaces and so much more. These awesome peeps don't have a brick and mortar store here in the city and are visiting saddi Dilli just for y'all! And what's more is that they're offering a discount of up to 30%, how awesome is that? It'll majorly satiate our discount-hungry souls, right?
Check Out Their FB Page | https://www.facebook.com/Agossipoffical/
2. CaraBella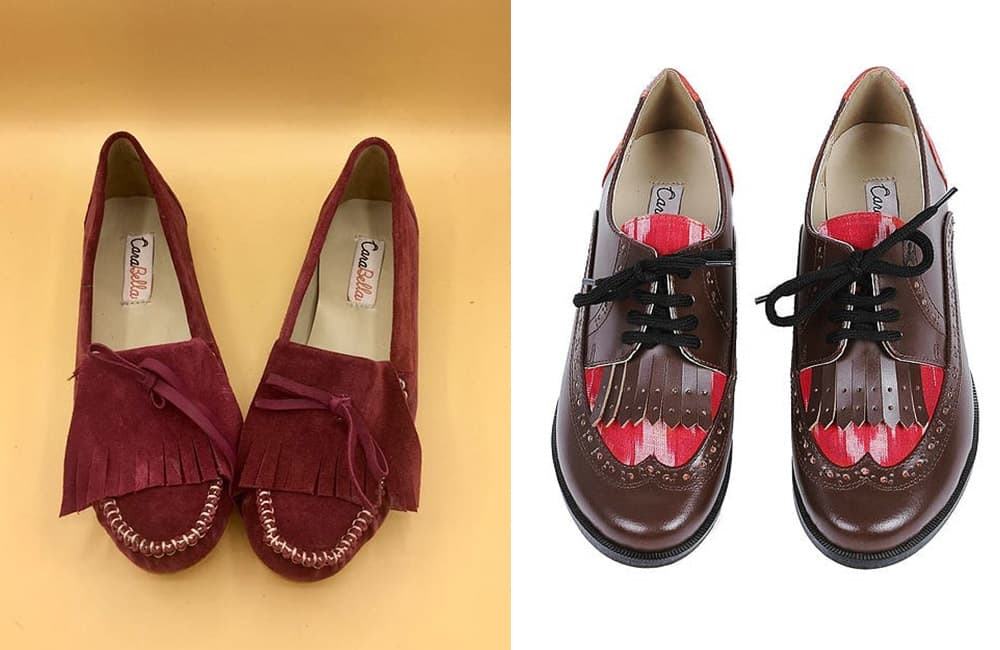 Is collecting pretty and trendy footwears your thing? Looks like CaraBella has got you covered! These folks have a colourful and vibrant range of shoes and sandals. Their elegant yet chic collection includes everything from tasselled shoes to plum moccasins - all of which you'd wanna bag. And guess what?! These are available for a discount upto 20% off, so let your inner shopper loose unapologetically!
Skim Through Their Insta Feed | https://www.instagram.com/thecarabellagirl/
3. Stone.Metal.Scissors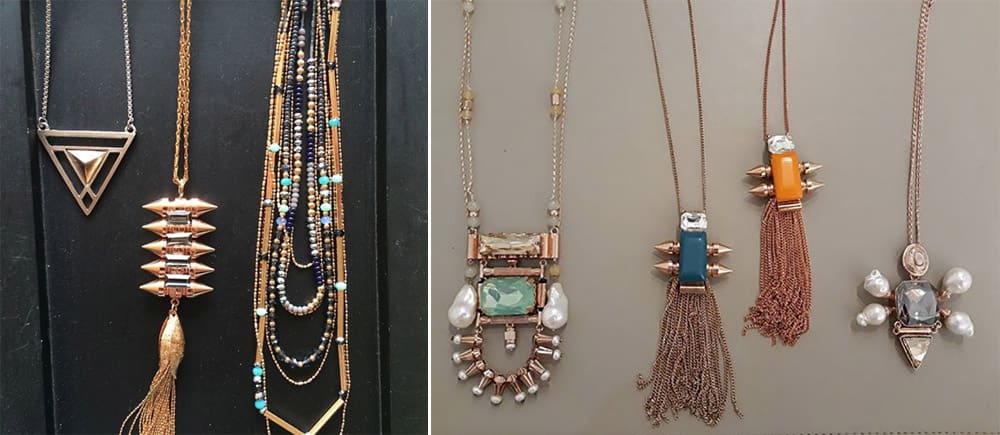 True to their name, these people offer you an array of fetching accessories that have to find home in your wardrobes! Ladies, make sure you check this stall out because their collection of necklaces is going to be your new favourite. These pieces are not just trendy but are also woven so intricately that the sheer perfection of the craftwork will leave you spellbound! Don't let the opportunity of hoarding from their stall slide because they're offering a discount upto 15% off!
Check Out Their FB Page | https://www.facebook.com/stonemetalscissors/
4. Cott N Curls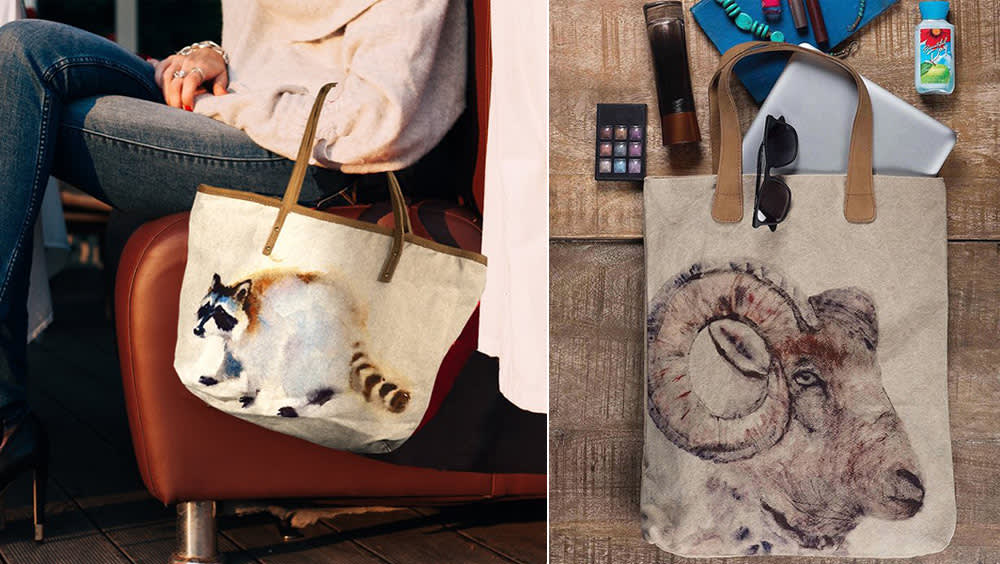 Ladies, we are well aware of your insatiable craving for beautiful bags. Hence, we're thrilled to inform you that Cott N Curls will be at this splendid fiesta with their stunning collection of cutesy bags! From over-sized ones to tote bags to even laptop sleeves - they've got you covered. Their gorgeous range comprises pretty horses, rabbits, reindeers and more animals printed on them, which is bound to steal your hearts. Moreover, they're offering a discount of up to 40% (say whaa), all the more reason to give them a visit, isn't it?
Check Out Their FB Page | https://www.facebook.com/cottncurls/
5. The Mojari Closet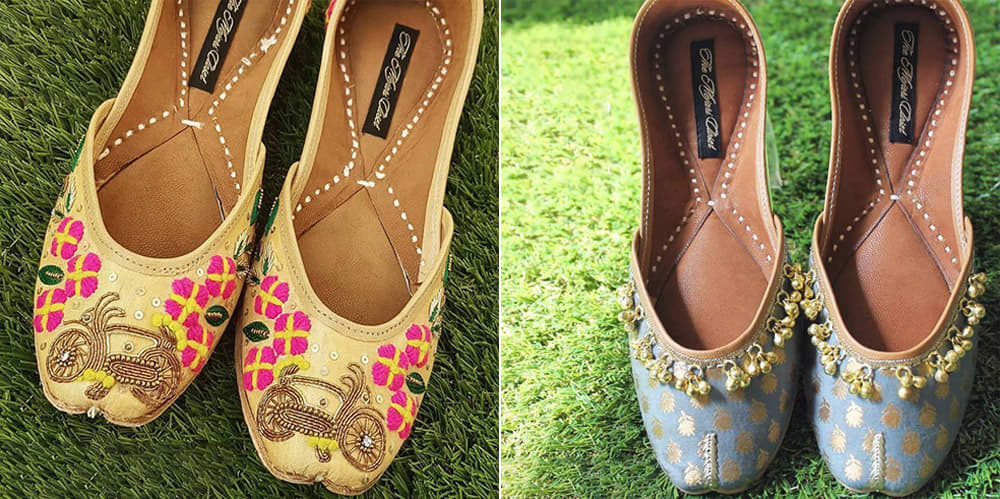 Ever heard of handcrafted leather mojaris with tiny ghungroos attached to it? Well if you haven't, then get ready! This stall is going to be at The Boho Bazaar and they're bringing with them their aesthetic AF collection of mojaris. Check out their Basanti Tanga juttis, Mastaani Mojaris, Necklace juttis and more quirky stuff at this fiesta! This magnificent collection of shoes will be available for a discount upto 10% off!
Check Out Their FB Page | https://www.facebook.com/themojaricloset/
6. Malasri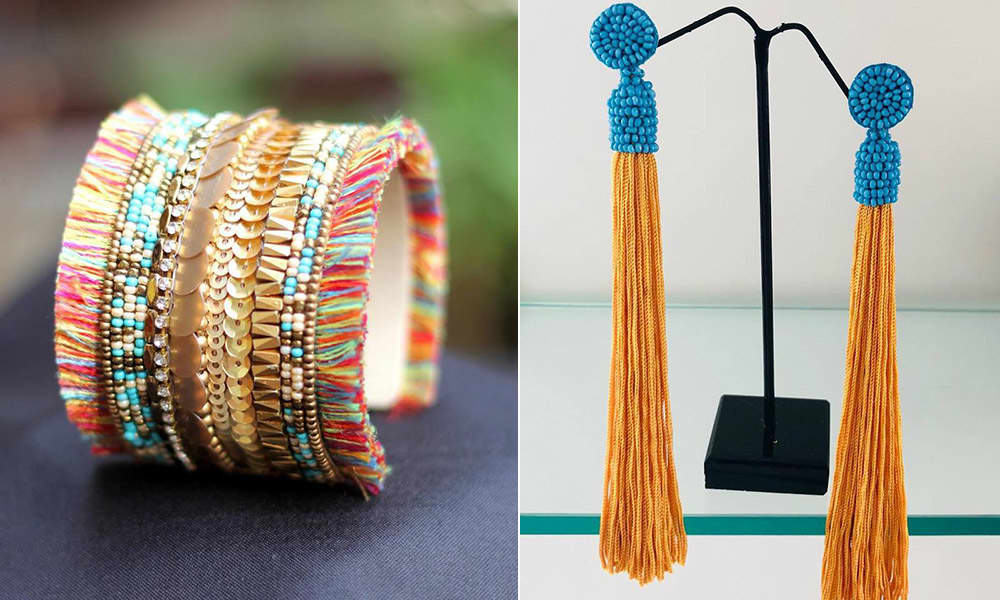 Malasri is basically how we spell trendy. These amazing peeps make jewellery that has a super Boho vibe and includes everything from earrings to bracelet cuffs & more! Some of their chic accessories include feather earrings, crystal and pearl choker necklace, beaded cuff bangles, all of which you'll want to take home. Gear up ladies, looks like this place is all set to make us go gaga because they're offering a discount of upto 50%!
Check Out Their FB Page | https://www.facebook.com/MalasriThePreciousMetal/
7. Bani Thani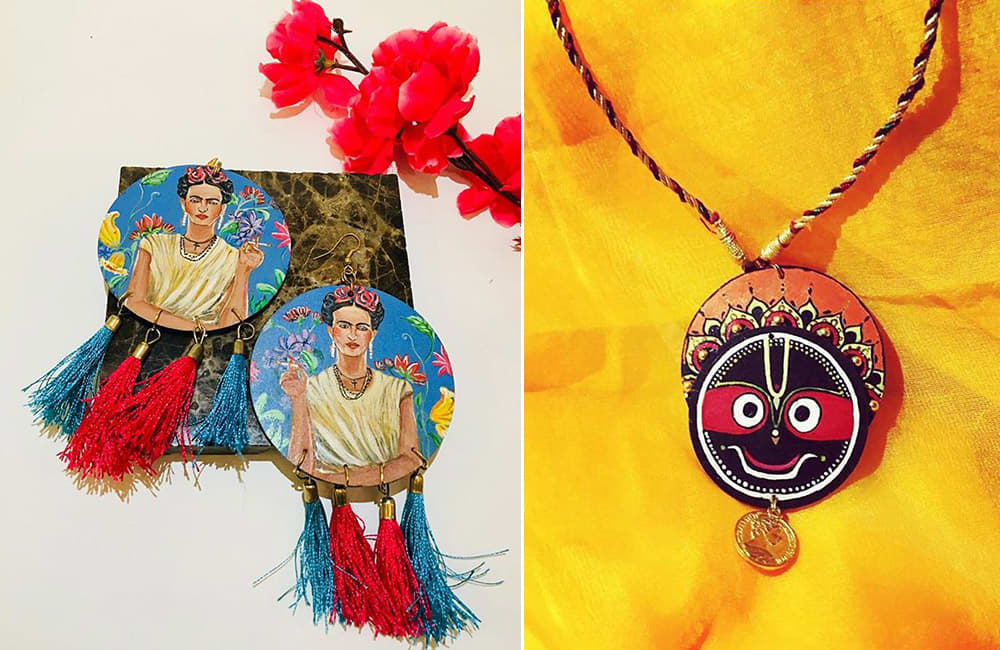 If Bohemian is how you define your style quotient then this place is just for you. From quirky Frieda earrings to ultra funky necklaces - they have it all in their little bag of goodies. We especially love these oversized tassel earrings with a woman painted on it. They're also offering a steal deal for your hippy souls because they're giving a discount of upto 10% off on their gorgeous pieces!
Skim Through Their Insta Feed | https://www.instagram.com/banithani_18/
8. Adwitiya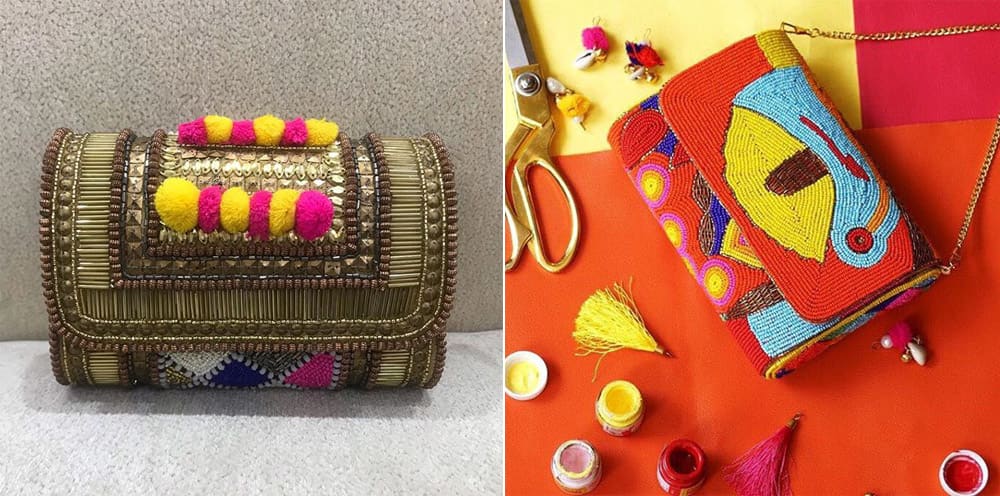 Adwitiya is going to be in the house and we can't keep calm! This brand is known for their amazing collection of clutches and scarfs. If you need the perfect clutch to complete your party outfits or complement your chic styles, this is just the brand for you. You can grab their gorgeous Flamingo clutches, rustic gold ones and more at upto 10% off here!   
Skim Through Their Insta Feed | https://www.instagram.com/adwitiya_matchless/
9. Saya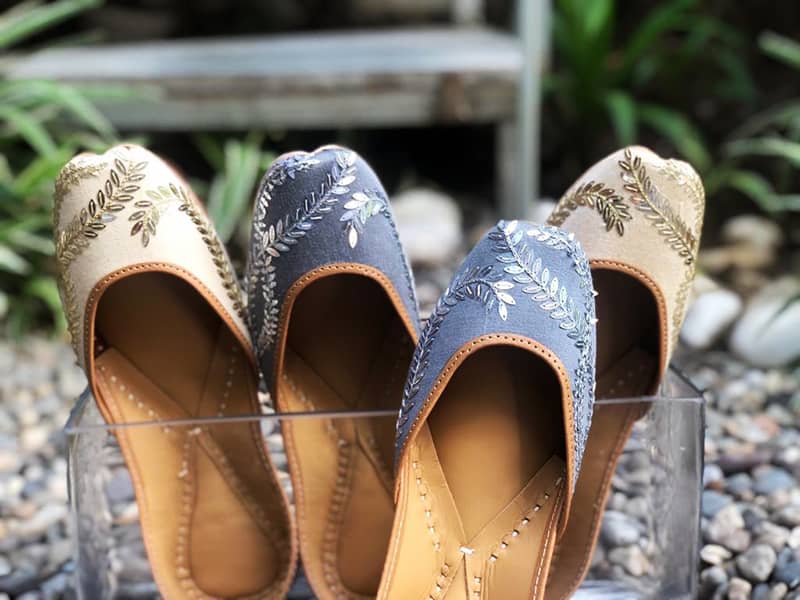 One thing that'll probably never go out of fashion in terms of footwear is a pair of jutti. And Saya is trotting to this shopping carnival with their gorgeous collection. Their beautiful range includes everything from printed juttis to chikankari ones and even a rose gold sequined number! They are offering a discount of upto 20% off and looks like we're in for a bargain!
Check Out Their FB Page | https://www.facebook.com/sayaofficial1/  
It'll be a shopping bonanza like none other because it literally has everything for you - including live performances by homegrown bands & artists, a 20 ft. BBQ grill, food trucks, beer at MRP and tons more. And if your bent of mind is towards crafts then rejoice for this carnival will also feature activities like doodling classes and dreamcatcher-making workshops!
So keep your wallets ready and head over to this CRAZY shopping carnival because like we always say, gotta have 'em all! See ya there.
When | Saturday & Sunday - 19th & 20th January
Where | Boho Bazaar - The Epic Flea Market - The Hub, DLF Promenade, Vasant Kunj
Entry | Free
Timings | 11 AM - 11 PM
RSVP On FB Here | https://www.facebook.com/events/797053314001173/