Delhi
5 Comical Differences Between A 'South Delhi Mom' & 'West Delhi Wali Mummy'!
As per the political map of our country, India is divided into 29 states (just a quick GK update!), but the capital city, Delhi, seems to be further divided into innumerable quirks of South Delhi and West Delhi, something you'd never learn in your Geography class, but will surely be aware if you are a Delhiite! 
And you'll understand it better if you're a West Delhiite who happens to have some South Delhi wale friends (we feel you bro!), 'cause even travelling to the Southern states wouldn't make you feel as alienated as travelling from Rajouri to Panchsheel would! And if the last line made you nod your head in a big YES, then you've got to read the rest of it 'cause we're gonna tell you about the ways in which you can simply make out the contrast between a South Delhi Mom (SDM) and a West Delhi Wali Mummy (WDM)!
1. They Have Different Curfew Hours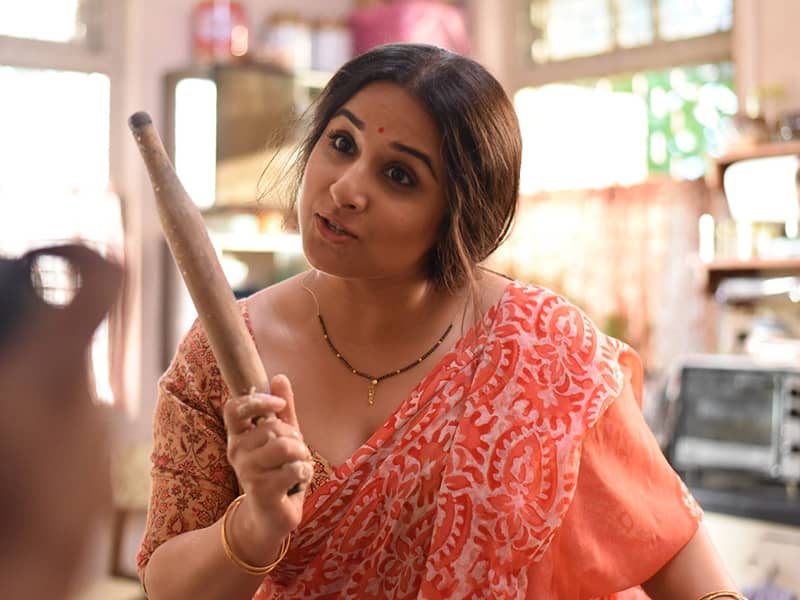 We all love to party, but the poor West Delhiites HAVE to step back in their homes almost when a South Delhiite walks out (SIGH!). If you see a kid walking back after midnight and you hear their mom say "Baby, it's only 2 o'clock, how come you already back? Wasn't the party rocking enough?", you know it's the chiller queen, South Delhi Mom. And the moment you hear your friend's phone ringing for the 27th time and a voice yelling, "It's 10 PM already, do you even remember that there's a family you need to come back to?!", you know he's the poor West Delhi wala bachcha!
2. Watch How They Dress Up!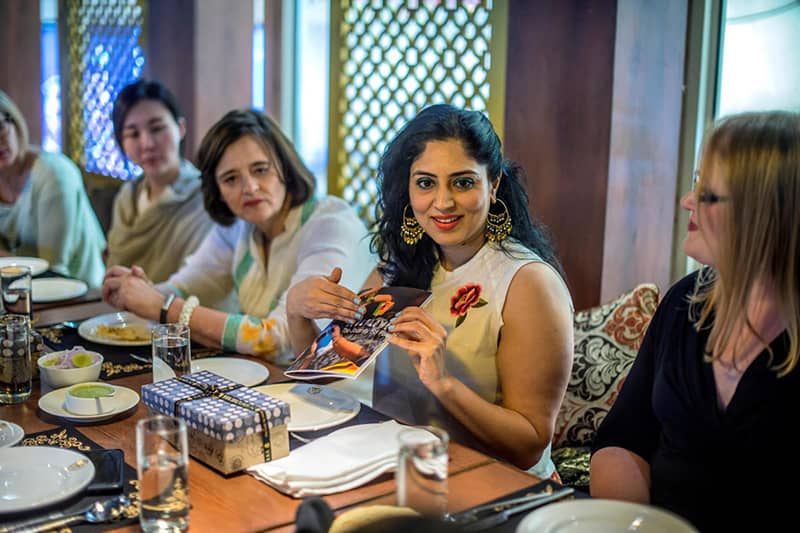 Picture Credits: budhamalcastle
The best place to spot a West Delhi Wali Mummy flaunting her 'Amritsar se laya wa Phulakri dupatta', is their parties that scream of bold colours, loud music and even louder voices! On the other hand, South Delhi Moms will be seen decked up in branded silks and chiffons from top to bottom, with a touch of Swarovski and the 'no-makeup' make-up look discussing their latest trip to Bali!
3. Check Out Their Puja Kitties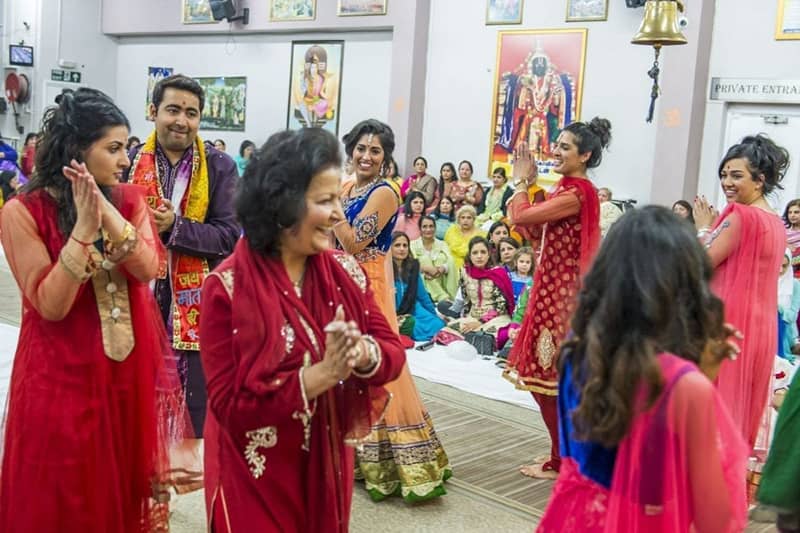 Picture Credits: leightonbainbridgephotography
Puja kitties are a trend now and while you'll find a West Delhi Wali Mummy, all dolled up in heavy jewellery and makeup to attend their monthly mata ki chowki to get a dose of their share of gossip, South Delhi Moms have their own personal Gurujis and their lavish ashrams to spend a blissful evening over chamomile tea and almond cookies!
4. Do They Shop To Bargain Or Bargain To Shop?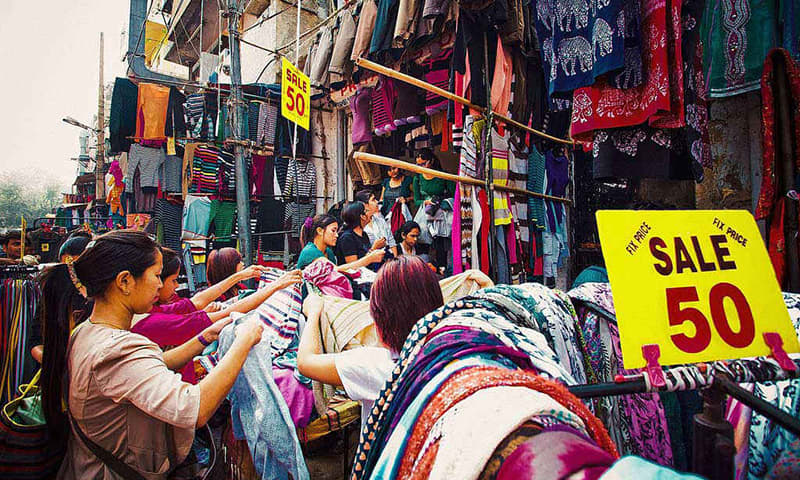 Umm.. be it a South Delhi Mom or a West Delhi Wali Mummy, we girls can never say no to shopping, but while a South Delhi Mom won't look twice at the price tags before buying her favourite Gucci bag or LV shoes, a West Delhi Wali Mummy wouldn't even buy a dozen bananas without bargaining!
5. This Is How They Treat Their Guests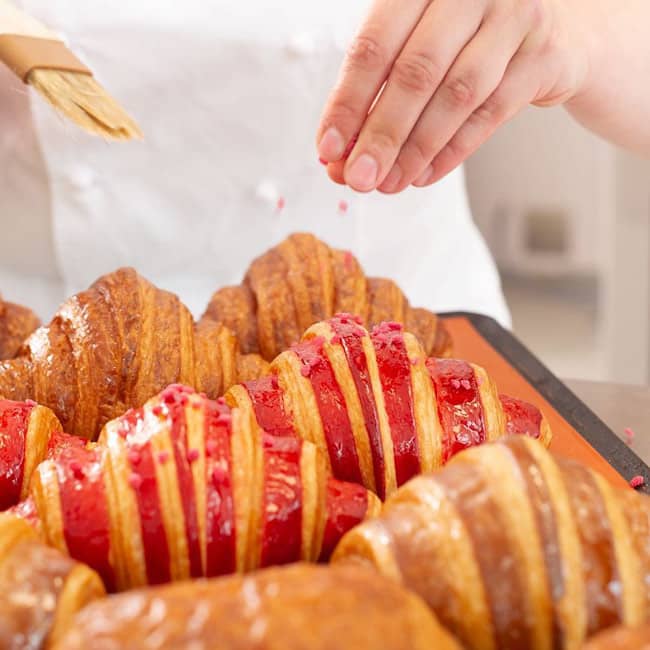 Picture Credits: ladureeindia
If you happen to visit your South Delhi wala friend, don't be surprised to be treated with blueberry muffins, caramel popcorn for starters, charcoal fish and Mexican black bean salad for lunch accompanied by a glass of Chardonnay. Fancy much? But you better have a palate for too much oil and spice when partying at a West Delhi pal's place 'cause nothing defines a bash better than chole bathure and pav bhaji, with a dollop of butter and chillies accompanied with a chilled glass of coke (pure bliss) to them!
We know your neck must be tired of nodding in agreement at this point, right? But all said and done, moms are the best, be it the glamour queen, South Delhi mom or our desi girl, West Delhi Wali mummy, we simply CANNOT do without them. So, let's just take a moment to hug and tell them how much we love these cuties!