Delhi
5 Breathtakingly Gorgeous Destinations Across India That Are Perfect For Slow Travel!
Disclaimer: Bearing in mind the current health crisis befalling the city and the world at large, we're tweaking our content policy and recommendations. Stay positive, keep hygiene levels up and don't fall prey to panic and misinformation.
For the unconventional and true wanderlust, travelling isn't only about collecting likes, documenting their entire journey or keeping up with the latest trends. It's about experiencing the spectacular places as a local, developing a connection, immersing themselves in the native food, music, culture and lifestyle. Fast and furious travel might sound enticing, but trust us slow travel is what a true travel junkie desires! So, for a more authentic quality over quantity experience, read on!
1. Alleppey In Kerala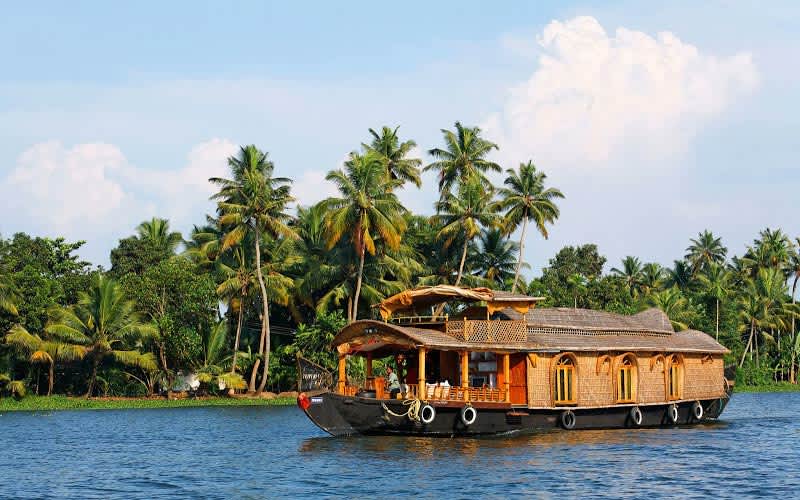 Picture Credits: Balu Krishna
A maze of tranquil lagoons, canals and lakes where you can hire a boat and simultaneously enjoy the local life and the flora and fauna is every hodophile's dream! The mystical energy of Alleppey will envelop you with its golden sunsets, laid-back life and gleaming backwaters. Looking for a place to snuggle and make it your own. Alleppey is the defo choice!
Distance From Delhi | 2,739 Kms
2. Majuli Island In Assam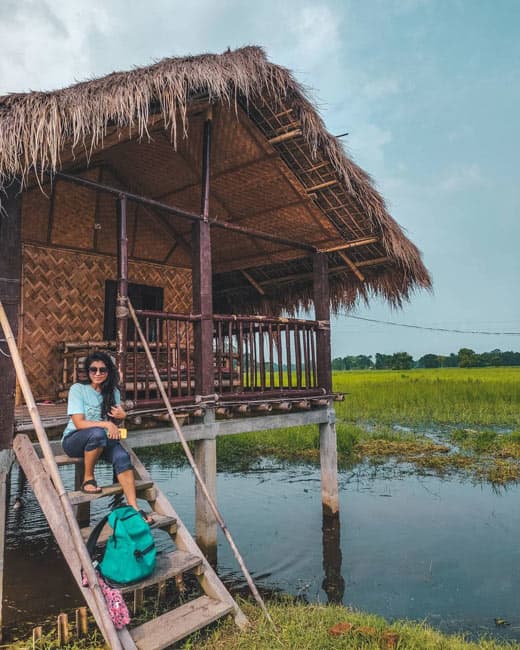 Picture Credits: theskybluebubblegum
Majuli Island, an off-centre and unchartered territory is the largest river island in the world (wowza!). Steeped in the Brahmaputra River, it's an exquisite secluded location where you wanna leave the humdrum of the city life behind, rent a bamboo hut, hire a bicycle, strike a conversation with a local and let things happen on its own! A place that will make you overcome your language barriers, learn a new skill and submerge yourself in the local culture as you relish the Slow Travel movement. Uncover the beauty of spur-of-the-moment decisions!
Distance From Delhi | 2,238 Kms
3. Shillong In Meghalaya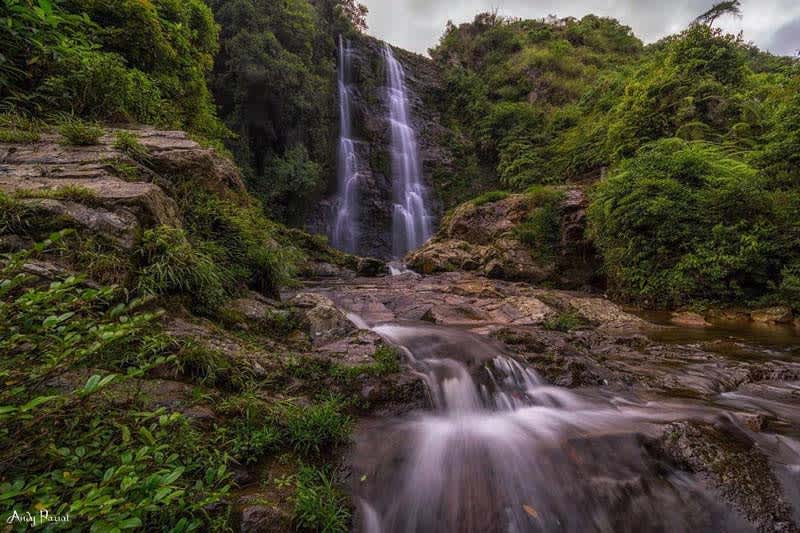 Picture Credits: andypariat
"The abode of clouds", breathtaking northeastern hill station Meghalaya, more often than not is compared to Vietnam for its subtropical forests, biodiversity, lush greenery, infamous waterfalls and scenic beauty. The "Scotland of the East" proclaimed capital, Shillong is chic, gorgeous and serene. You can plan a month-long trip to this little haven and go on day trips to anywhere across Meghalaya as well as do endless activities and sight-seeing in Shillong itself!  So, go get your plans in order, peeps!
Distance From Delhi | 1,971 Kms
4. Andaman & Nicobar Islands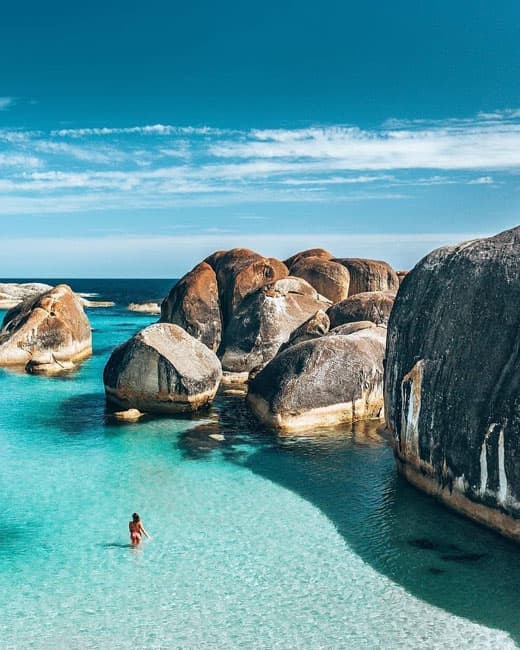 Picture Credits: tropicglobal
Scattered like an unsolved puzzle there is so much to do here folks, it's unbelievable! We are not even kidding you guys! From the fabled Port Blair to the Havelock island -the Elephant Beach, from the picturesque Mount Harriet National Park to the nifty Limestone Cave, from the dazzling Natural Coral Bridge to the glorious watersport activities, it has it all and so much more! We suggest booking your tickets and packing your bags for a long, long vacay to explore it all! Be ready to be captivated and amazed, y'all!
Distance From Delhi | 2,481 Kms
5. Pondicherry In Southeast India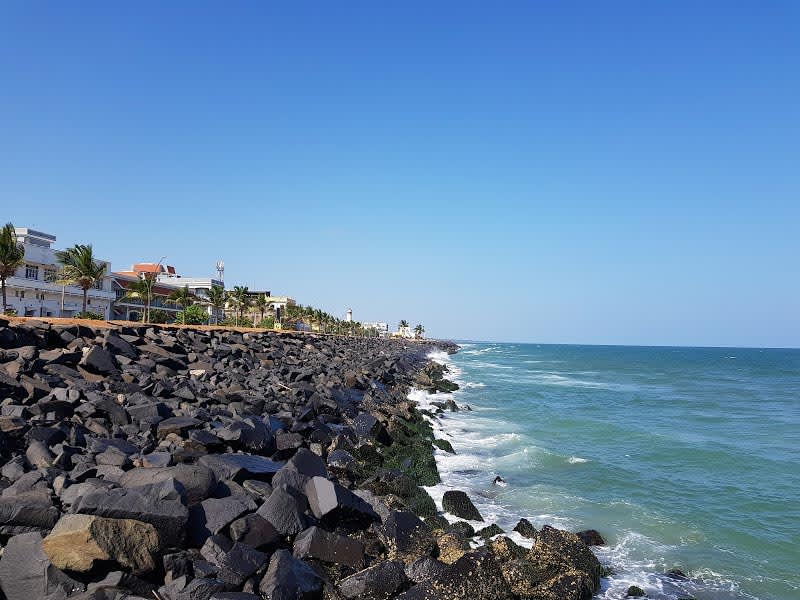 Picture Credits: Abhishek Sharma
The beachside town Pondicherry is a destination that you cannot miss oh-venturer! Retaining its French legacy with tree-lines streets and mustard-coloured colonial boutiques with a serene and spiritual vibe, along with its various beaches, lakes and the Aurobindo Ashram, Pondicherry has blown thousand of tourists away and will make your travel an iconic and soul-satisfying experience as you take your time to soak it all in! Make your travel itinerary and we're sure you're gonna have the time of your lives. 
Distance From Delhi | 2,370 Kms
So, fellow traveller, defo check these places out if you are seriously considering giving slow travel a chance! We promise you will fall head over heels in love with this long-established approach as well as these dreamy Indian destinations!