Delhi
5 Best Waffle Places That've Just Popped Up In Punjabi Bagh You Gotta Check Out!
Waffles are everyone's favourite (duh!) and it really is a luxury to have a decent waffle place near your digs these days. And we've got a reason for people living in and around Punjabi Bagh to rejoice! A bunch of awesome waffle places have recently opened up in Punjabi Bagh and here's all you need to know about them:
1. Fluffles - The Fluffy Waffle Co.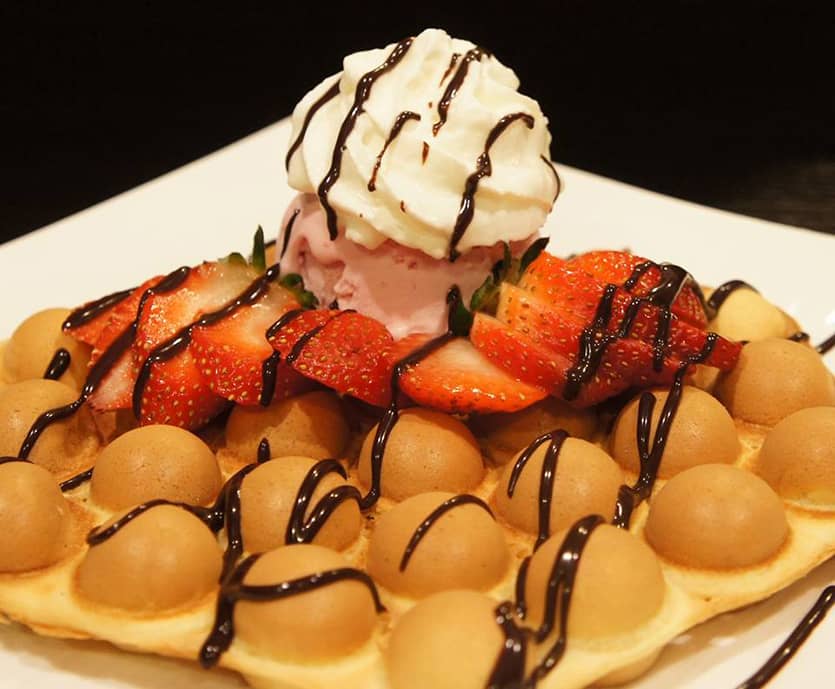 Fluffles, the dessert parlour that serves waffles with adorable waffle bubbles on 'em is all set to spread its sweetness right across Punjabi Bagh. They're already making their presence felt in two other places - Defence Colony (all Doner Grill outlets) and DLF Place, Saket. Fluffles waffles are served with choice a of various toppings like bananas, popcorn, berries, various flavours of ice cream, caramel, dark chocolate and coconut! *Drools*
Price | Rs 150 Onwards
Where | 40, North West Avenue, Club Road
Check Out Their FB Page | https://www.facebook.com/fluffleswaffle/
2. Just Waffling Around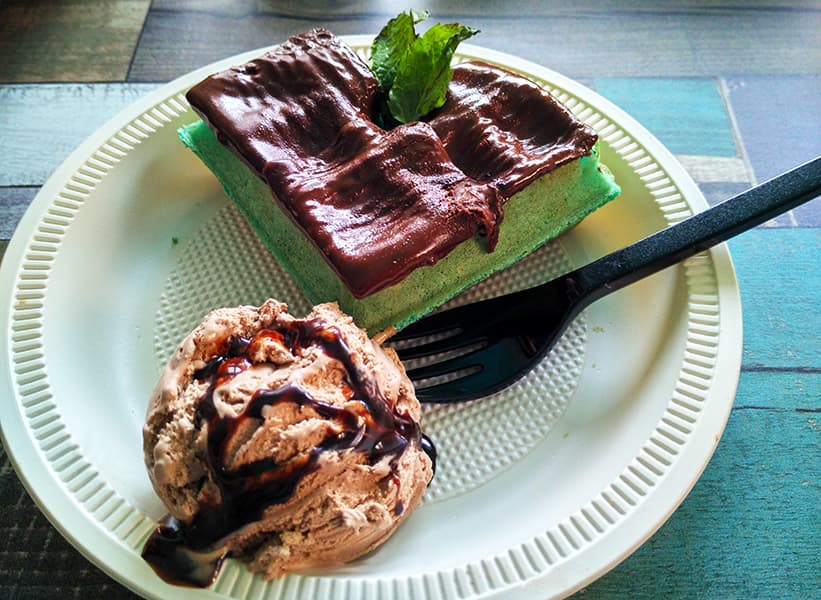 Picture Credits: @thatdelhifoodie
A place dedicated entirely to waffles, Just Waffling Around has some really unique flavours to offer like Mint, Imli, and Sharifa to name a few. Of course, they have all the regular flavours like Chocolate, Toffee, Classic, Mango, Nutella, and Strawberry as well, so yay! They also offer a one-of-a-kind waffle sundae that we're quite eager to try ourselves. Plus, they've also got some delicious shakes like Red Velvet, Ferrero Rocher, Nutella so basically - gorge away!
Price | Rs 200 Onwards
Where | 23, Club Road Market
Check Out Their FB Page | https://www.facebook.com/justwafflingaround/
3. Hug!
This dessert parlour offers all things yummy. They have a huge variety of gelato ice creams, frozen yogurts, milkshakes, freshly baked donuts, smoothies and, of course waffles! Basically, all the things that make us drool instantly. Their waffle flavours include Cinnamon Sugar, Classic, Belgian Chocolate, Hot Fudge, Double Chocolate, Blueberry Cheesecake, Tropical Fruit and Hazelnut. Interestingly, the hot chocolate served here also comes in a variety of flavours. We're heading over ASAP!
Price | Rs 99 Onwards
Where | Shop 3, Plot 40, NWH Club Road
Check Out Their FB Page | https://www.facebook.com/ifancyahug/
4. Wafflesome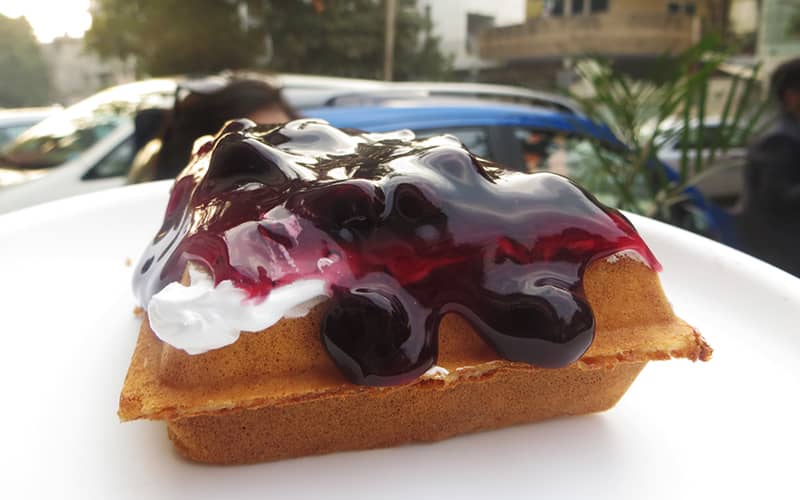 All you vegetarians who never get to treat themselves to enough waffles because of the egg content in them, Wafflesome has got you covered! The tiny little 100% vegetarian waffle parlour in GK now has an outlet in Punjabi Bagh y'all. Their waffle flavours include Strawberry, Mango, Blueberry, Apple Cinnamon, Chocolate, Classic, Banana Toffee, and obviously - Nutella. Seriously, head on over right away West Delhi peeps!
Price | Rs 120 Onwards
Where | Opposite Starbucks, Main Club Road
Check Out Their FB Page | https://www.facebook.com/wafflesome/
5. Waffle Chowk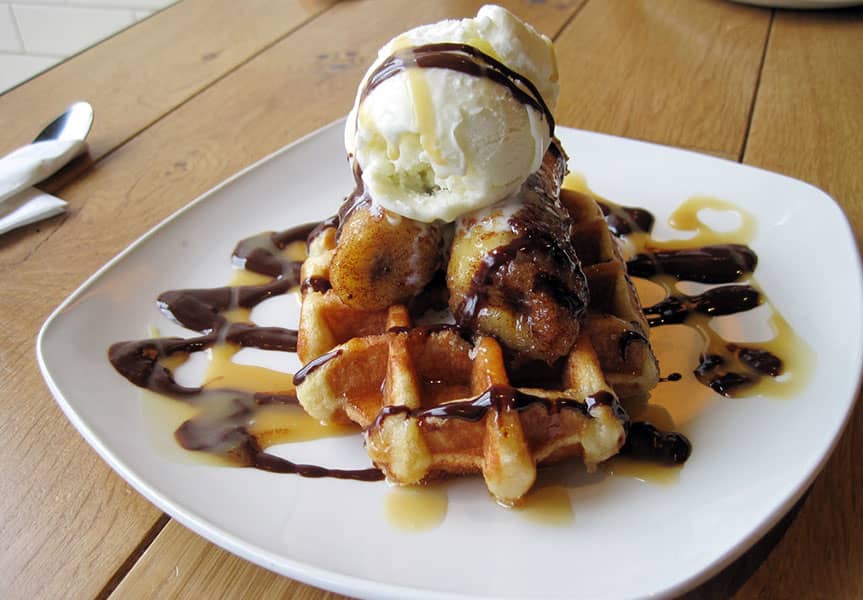 All the way from GGN, Waffle Chowk has finally sauntered over to Punjabi Bagh with their first Delhi outlet! You HAVE TO try out their Nutella Peanut Butter, Nutella Banana and Peanut Butter Jelly Crunch. *Drools* But the one thing you absolutely have to try is their BEST SELLER Nutella Brownie Waffle! We cannot begin to explain how amazing it tastes! *Slurps* They also have some cutesy waffle sandwiches, so lots to devour here.
Price | Rs 150
Where | Shop no. 1, 15-A, N.W.A club road 
Check Out Their FB Page | https://www.facebook.com/wafflechowk/
Waffle parlours are going to take over the entire city and we're totally in support of this! The satisfaction one gets after gobbling up a freshly baked waffle is simply indescribable. Head over to these new outlets for some waffle lovin' and give in to all your cravings!