Delhi
5 Legendary Places That Serve Zesty And Supremely Filling Chicken Korma Around Town!
Heavily-influenced by the age-old Mughlai style of cooking, the present-day korma made by experts consists of meat, curd, almonds, cashew nuts and even coconut to thicken up the gravy, and the legendary status of this dish prodded us to get out of our AC rooms for a food walk into the bylanes of Delhi to unearth the best places dishing up this delicacy - scroll on!
1.  Al-Jawahar Restaurant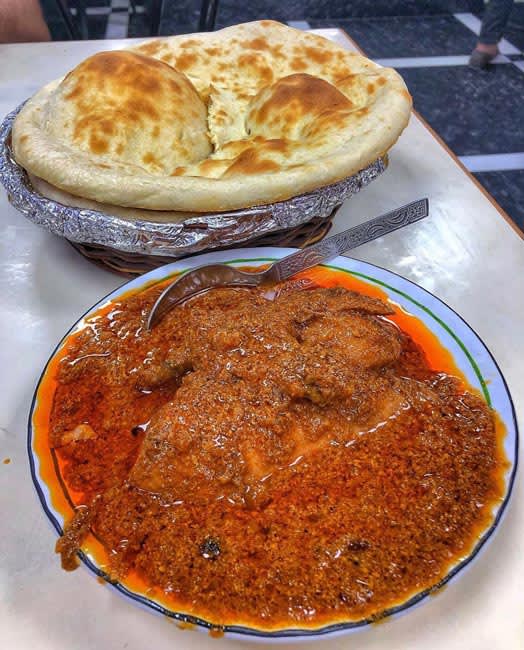 Picture Credits: thatsmyplate
One of the very first and few places in all of Delhi which have withstood the test of time and taste, Al-Jawahar has people licking their plates owing to their lip-smacking dishes and specifically - their Chicken Korma! 
The colour of the korma is almost deep crimson and we figure it's a result of either the heavy spices or some extra simmer on the wood-fired stoves such places use for cooking. Full marks to Al-Jawahar for producing this awesome dish!
Where  | Al - Jawahar Restaurant - 8, Jama Masjid-Matia Mahal Road, Matia Mahal, Opposite Gate 1, Jama Masjid
Price | Rs 230 (Half Plate) & Rs 440 (Full Plate)
Timings | 11 AM - 12 Midnight 
Call Them | +91 9990 884 488
Check Out Their FB Page | https://www.facebook.com/AlJawahardelhi6/
2. Karim's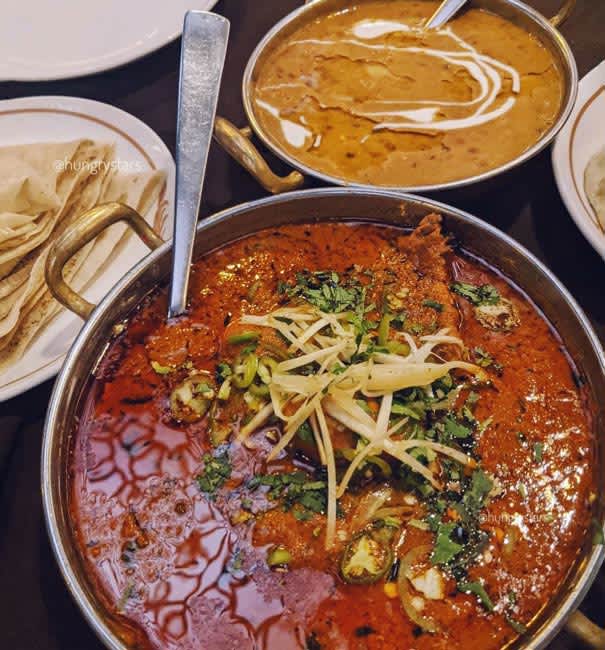 Picture Credits: hungry_stars
With more than a 100-year history of serving amazing Mughlai food, we can't even imagine writing about this amazing dish without a mention of this legendary eatery! The korma at Karim's is called Akbari Murgh but in essence is one of the classiest, simple and most flavoursome out of all the kormas we tried! 
The chicken pieces are super soft and the gravy is prepared using almonds and cashew nuts! The spices used at Karim's are a trade secret and we're not complaining. If you've never been here, then it's high time you head straight here and taste some Mughlai awesomeness!
Where | Karim's - Nizamuddin, Noida, Saket, Nehru Place & Other Outlets
Price | Rs 445 (Full Plate)
Call Them | +91 11 4182 7871 & +91 9811 115 361
Timings | 1 - 11 PM
Check Out Their FB Page | https://www.facebook.com/Karims-53774983726/
3. M.I. Food Center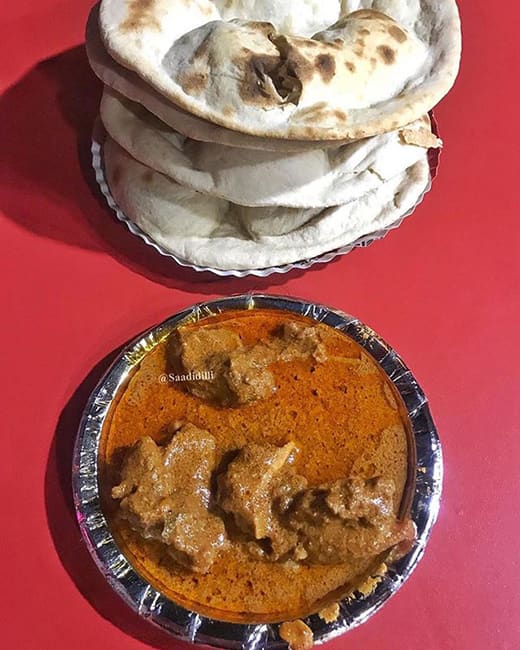 Picture Credits: saadidilli
A small shop in the posh Mehar Chand Market, M.I. Food Center is your go-to place for your fill of stellar Chicken Korma! On-point thickness, flavourful chicken pieces and a lip-smacking combination of khameeri roti and korma is what redefined this meaty curry for us! We recommend you get to carry out and eat it in the privacy of your car. Head over, dig in and thank us later!
Where | M.I Food Centre - 43, Mehar Chand Market, Lodhi Colony
Price | | Rs 280 (Half Plate)
Call Them | + 91 11 4905 1040 & +91 9818 906 500
Timings | 12:30 PM - 11 PM 
4. Matka Peer Mughlai Foods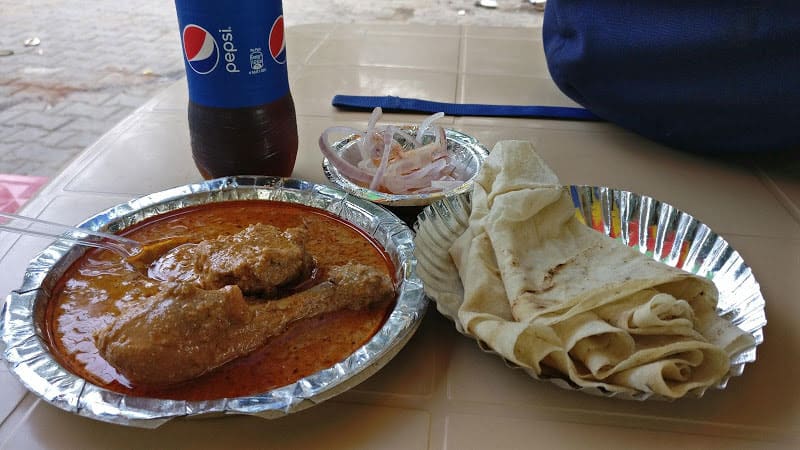 Picture Credits: Aditya Wilson
They have been around for ages and you may recognise their name for dishing out lip-smacking plates of Chicken Biryani. But did you know they also serve gravylicious Chicken Korma? Yep, the orange-hued gravy is thick and oh-so-flavourful, that you will be left licking your fingers clean. Make sure to pair it up with a rumali roti and you will have the perfect feast in front of you!
Where | Matka Peer Mughlai Foods - Shop 3, Dargah Matka Peer, Pragati Maidan
Price | Rs 400 (Per Kilo)
Call Them | +91 9911 002 786 
Timings | 10:30 AM - 10 PM
5. Ashok Meat Wala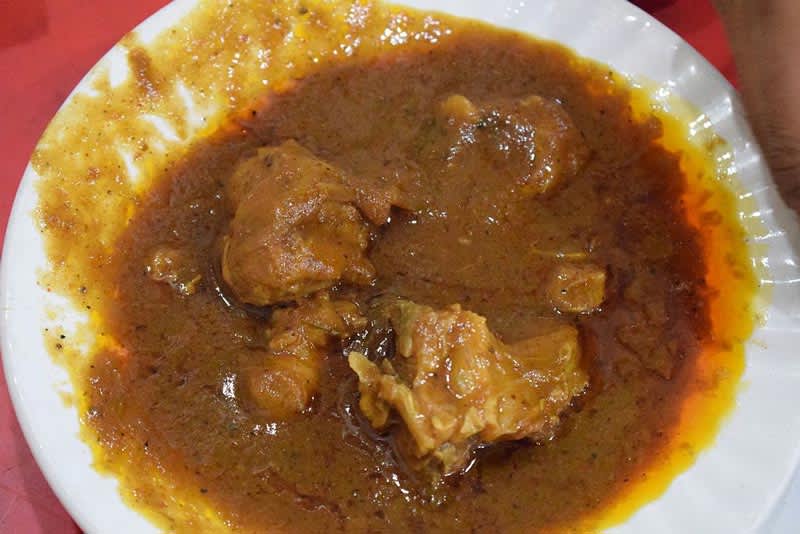 This Is A Representative Image
Located in Gujranwala Town, they have etched themselves in the hearts of locals living here. Flocks of people queue up at the restaurant to get their fill of Mutton Korma and Chicken Korma! Both of these are different from each other and are totally worth relishing on those days when you don't wish to cook up a storm in the kitchen! So, make sure to pair these up with piping-hot tandoori roti, after all, there's nothing that beats a good gravy.
Where | Ashok Meat Wala - B 180/2, Derawal Nagar, Gujranwala Town
Price | Rs 450 ( Full Plate)
Call Them | +91 11 2714 4366
Timings | 11 AM - 10 PM
There you go - how many places are you going to try out?!