Delhi
5 Best Places In CP To Score Comforting & Delicious Rajma Chawal
Rajma chawal has been continuing its legacy and earning the reputation of the best comfort food of all time, since ages. The kidney beans soaked and hydrated in their rich gravy, which is infused with the well known Punjabi tadka, is worth dying for. The simplicity of the white and spotless rice alongside, balances the tone and makes rajma chawal the perfect dish. Topped with a few crunchy papad bits and spicy chillies, we simply can't get enough of this yummy! That's why we have jotted down some of the most awesome places in CP that offer you heavenly rajma chawal. Scroll down and unleash the deliciousness! 
1. Parashar Food Stall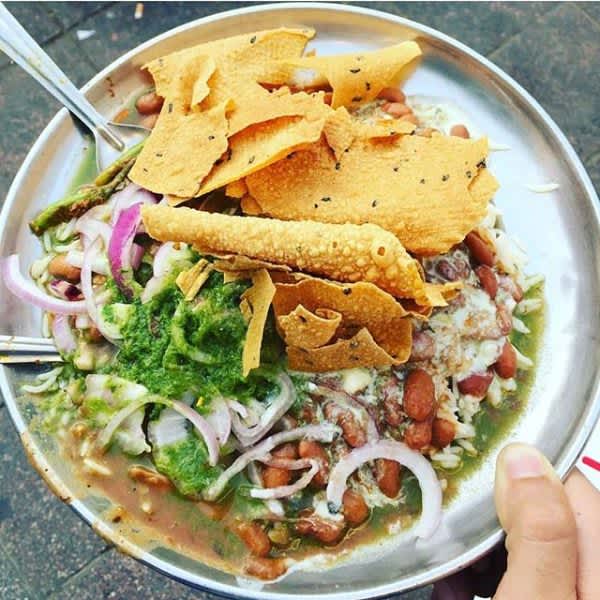 Picture Credits: thefoodaddictss
A paradise for true rajma chawal lovers, Parashar Food Stall has been continuously serving happiness coupled with rich and authentic food, for years. The most sought-after place for people from all walks of life, this place is located in the inner circle of CP. Their finger-licking Rajma Chawal comes with onions, raita, green chutney and papad and it is to die for! Prompt service and hearty portions make them one of the best eateries providing scrumptious meals at pocket-friendly prices, so pop by soon!
Where | Parashar Food Stall - 1, Shankar Market
Call Them | +91 9811 179 232
Timings | 11 AM - 11 PM 
Price | Rs 200 
2. Jain Chawal Wale
Picture Credits: Ranvijay Kumar
A gem of a place, Jain Chawal Wale reflects the taste of authentic Indian food. This place is one of the most buzzing spots for all the city people out there, who like to embrace the enticing taste of Rajma Chawal. Located in the outer circle of CP, Jain Chawal Wale offers scrumptious Rajma Chawal at economical prices that'll woo you completely. Offering quality at its best, this eatery is like a second home to scores of people. The perfect spot for all those hangout sessions and fam jams, we 10/10 would legit recommend it! 
Where | Jain Chawal Wale - P-1/190, Connaught Circus
Call Them | +91 9911 177 118
Timings | 5:30 AM - 12:30 AM 
Price | Rs 250 
3. Dhaba Food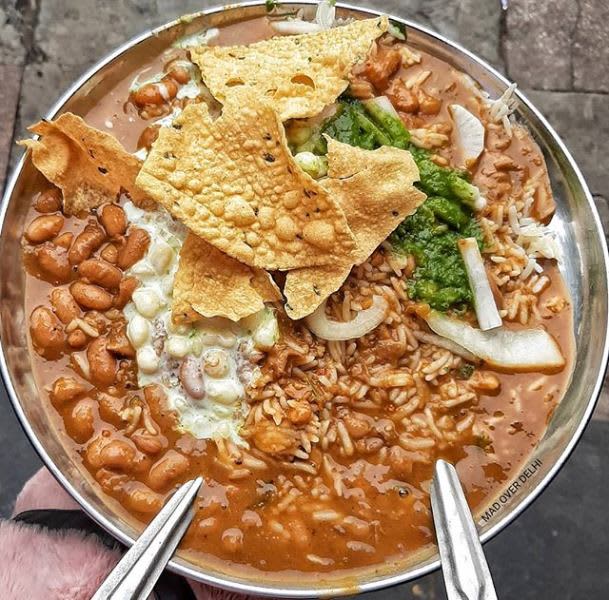 Picture Credits: mad_over_delhi
This Is A Representative Image
A long queue, waiting for that heavenly plate filled with yummies including Rajma, Chawal, green chillies, Raita, onions and papad, is customary for people landing up at Dhaba Food. Located in the outer circle of CP, this ah-mazing eatery is like a one-stop destination for all the office peeps. You can munch away on a wholesome meal at affordable prices that won't burn a hole in your pockets. Scamper over for a meal here and thank us later!
Where | Dhaba Food - Shop No. 129, Municipal Market, Connaught Lane
Call Them | +919971559206
Timings | 9 AM - 6 PM 
Price | Rs 200 
4. Baba Ka Dhaba 
Picture Credits: Arpit Jaiswal
Baba Ka Dhaba is one of the most satisfying food places one could ask for. Always packed during lunch hours, this is a favourite spot for all the food explorers out there. This place is also cherished by famous celebrity Neha Kakkar - cool, no?! Baba Ka Dhaba offers delectable Rajma Chawal full of zesty spices and flavours and we bet you'll fall in love with this place as soon as you take the first bite. So when are you coming by for your share?
Where | Baba Ka Dhaba - 3, Kerala House, Jantar Mantar Road, Near Patel Chowk Metro Station Janpath, 
Call Them | +91 7011 730 134
Timings | 8 AM - 11 PM 
Price | Rs 150 
5.  Rajma Chawal Point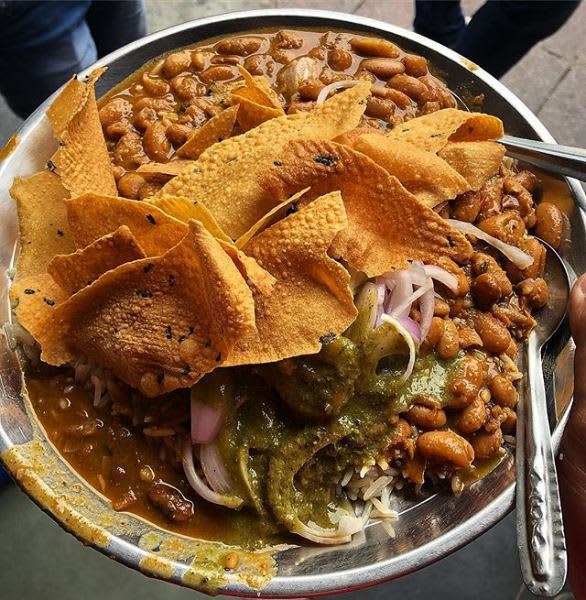 Picture Credits: vikask72
This Is A Representative Image
The name says it all! Rajma Chawal Point is a famous go-to place for all Delhiites who love rajma chawal. With just and economical prices, this place is cherished by everyone. They offer a delectable plate of Rajma Chawal that'll satiate your taste-buds fosho, so call up your bestie and make a plan to head here for a yummy plateful soon!
Where |  Rajma Chawal Point - Hanuman Road Area
Call Them | +91 1145 890 645
Timings | 9 AM - 7 PM 
Price | Rs 200 
These places are the city's favourites when it comes to rajma chawal, and we hope that they become your favourites, too. Which one are you trying first? Tell us in the comments below!