Delhi
9 Cozy & Buzzing Cafes With Free WiFi & Great Coffee You Can Happily Work Out Of!
Disclaimer: Bearing in mind the current health crisis befalling the city and the world at large, we're tweaking our content policy and recommendations. Stay positive, keep hygiene levels up and don't fall prey to panic and misinformation.
Not finding a co-working space that suits you and your mad bunch of genius team members? Need stellar coffee to get those creative juices flowing? Here's a list of quaint cafes that come equipped with WiFi, natural lighting AND great coffee, making them perfect for freelance creatives to work at or hold those all-important brainstorming sessions!
1. Blue Tokai Coffee Roasters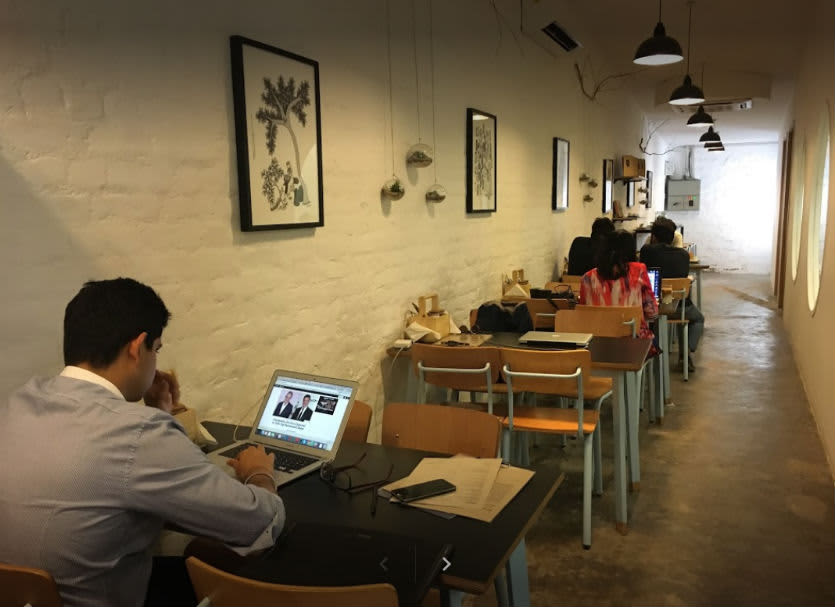 We all know the busy cafe in Saidulajab, but they now have LOADS of outlets all over town for you to drop by at! Their stellar coffee, which they roast on the regular to keep it rich and fresh, is the stuff of legend, so you'll never NOT be caffeine high here. The cafe offers free WiFi and can also be a great networking spot, so come over and bring your laptops!
Where |  Hauz Khas, Saidulajab, Vasant Vihar & Other Outlets
Meal For Two | Rs 350
Check Out Their FB Page | https://www.facebook.com/bluetokaicoffee
2. Perch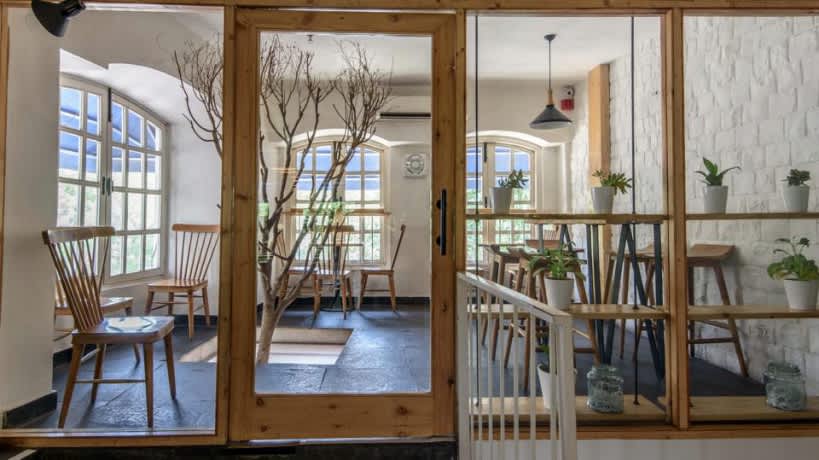 Perch can be peacefully quiet in the day with lots of room to spread out with your laptop next to the big window, where can work away to glory whilst indulging in their Vietnamese Coffee and Gnocchi. Being in the centre of the city, it makes it very practical to hold meetings here, which is always an added bonus!
Where | 71, 1st Floor, Khan Market
Meal For Two | Rs 2,000
Check Out Their FB Page | https://www.facebook.com/perchindelhi/
3. Fab Cafe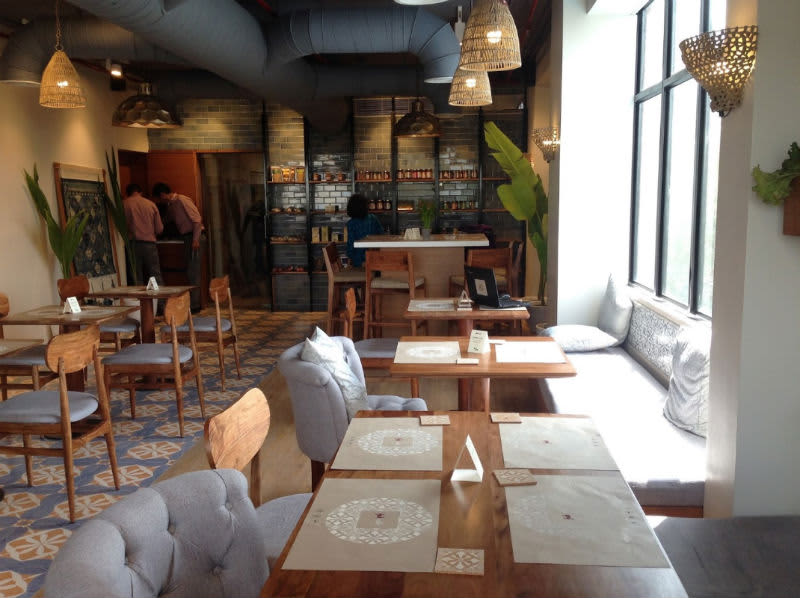 One-of-its-kind Fab Cafe is on the third floor of the awesome sauce Fabindia Experience Centre. Offering vegan, organic and gluten-free options galore, the food here is delicious and healthy! With indoor plants and plentiful natural light, this can be the perfect spot for creative ideas to flow.
Where | Fabindia Experience Centre, Nelson Mandela Marg, Vasant Kunj
Meal For Two | Rs 80
Check Out Their FB Page | https://www.facebook.com/Fabindia/
4. Coffee Bond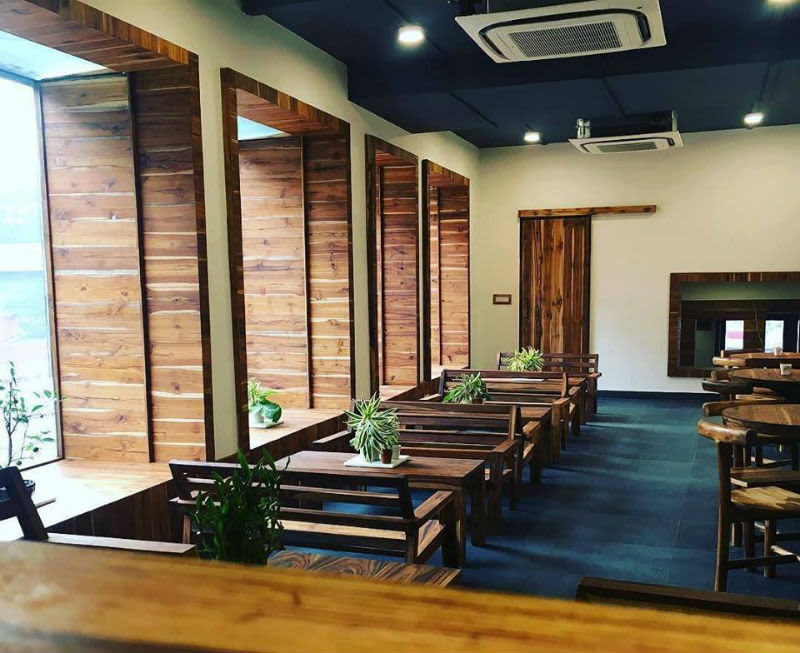 Located in the plush market of GK I, Coffee Bond is a cute lil coffee space inspired by Melbourne's hipster culture. The coffee beans used have been sourced from various parts of the world, including Australia, Belgium, Africa, UK and India, of course. The place is an ideal location for a laid-back evening, sipping on coffee while working on your laptops or even a chilled out date with bae!
Where | M-28, First Floor, GK I
Meal For Two | Rs 600
Check Out Their FB Page | https://www.facebook.com/TheCoffeeBond/
5. Cafe Dori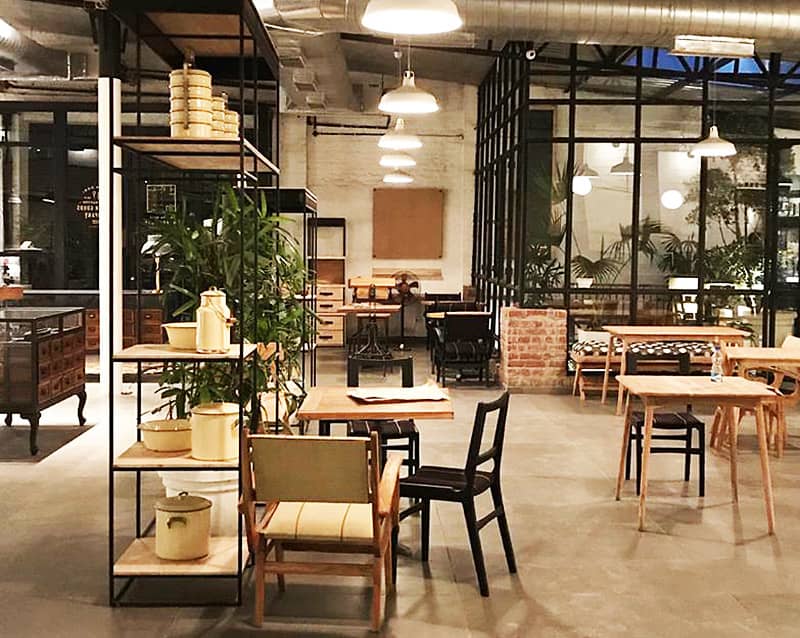 Launched by the famous leather products brand, Nappa Dori, Café Dori is a stunning and absolutely gorgeous café offering a menu full of pan-European cuisines along with lots of egg and meat-heavy dishes. The place is divided into 4 spaces, one focusing on the brand- Nappa Dori and others on accessories designed by Nappa Dori, a library and an indoor and café- Café Dori - you just gotta come see this place to believe it!
Location | Dhan Mill Compound, 100 Feet Road, SSN Marg, Chhatarpur
Meal For Two | Rs 1,500
Check Out Their FB Page | https://www.facebook.com/cafedorichhattarpur
6. Ama Cafe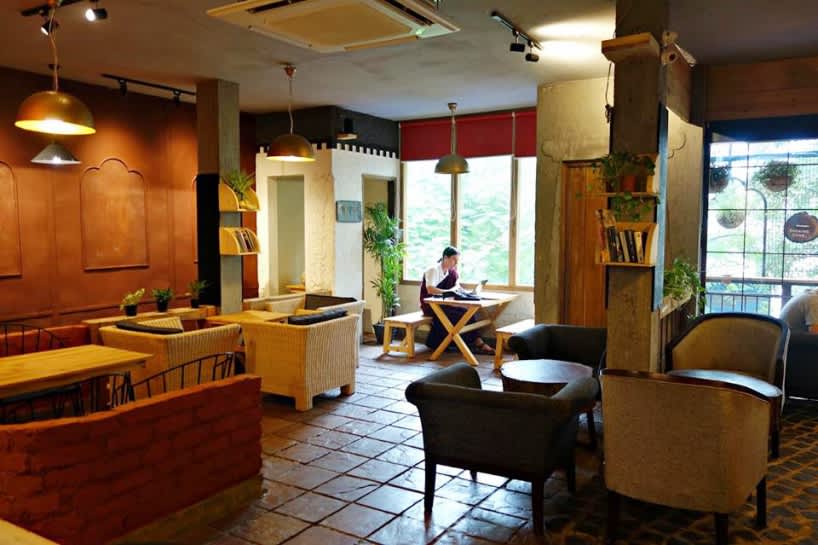 Our favorite destination in Majnu Ka Tila, AMA Café welcomes all to its cosy, happy lil space. Apart from the usual coffees including espresso, cappuccino, latte, americano and mocha, the place serves unusual and divine coffees like Caramel Latte, Affogato, Hazelnut Latte and much more to choose from. So come drop by here, choose your brew and get to work!
Where | House 6, New Colony, Majnu Ka Tila
Meal For Two | Rs 450 
Check Out Their FB Page | https://www.facebook.com/AmaCafeMT/
7. The Brew Room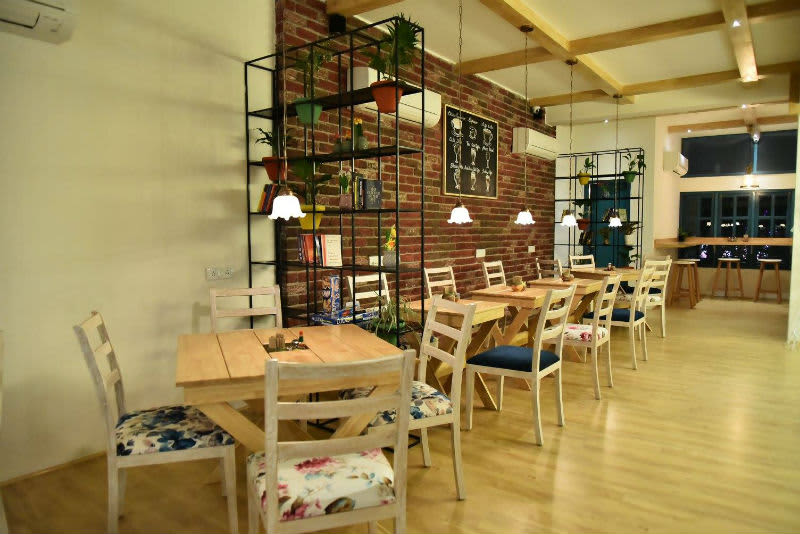 Located in the famous SDA market, The Brew Room specializes in serving some of the finest freshly brewed and handcrafted coffee. The rustic décor and chic interiors add a European vibe to this cafe. They use methods adopted from around the world including brewing coffee with cold water, slowly over 18 hours and drop by drop, resulting in a wine-like brew and brewing coffee in a vacuum or our very own South Indian styled kaapi and much more ways. Grab a cuppa and bang away at your laptops right
Where | C-16, First Floor, Opposite IIT Gate, SDA Market
Meal For Two | Rs 750
Check Out Their FB Page | https://www.facebook.com/pg/TheBrewRoomDelhi
8. Soho Bistro & Cafe

With its vibrant and colorful interiors, Soho Bistro and Cafe has already created a buzz in the city. Offering an array of European and Continental dishes, the place is also famous for its freshly brewed cups of coffee. You can just sit in those pretty bean bags sipping your coffee and savoring their pancakes and banoffee pie here!    
Where |  Khasra 264, Ground Floor, Westend Marg, Saidulajab, Saket
Meal For Two | Rs 1,100
Check Out Their FB Page | https://www.facebook.com/soho.dunajska/
9. Ciclo Cafe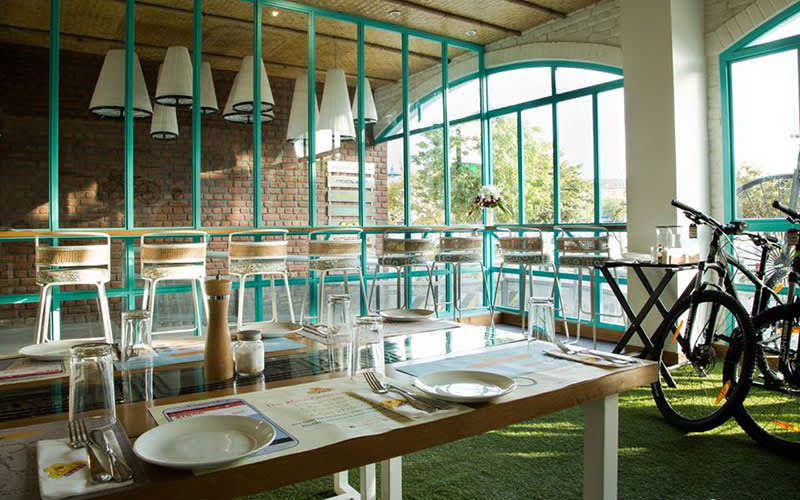 One of the famous concept restaurants of Chennai, Ciclo Café has already created a special space for itself in Gurgaon with its cycle themed ambience and mouth-watering delicacies. The interiors of the café include bric-a-brac like the lamps, furniture and logo are completely made up of bicycle parts! 
This place is perf for grabbing a cup of coffee and feasting on some amazing waffles, burgers, hot dogs and sandwiches for those in-between deadline breaks!
Where | SCO-10, Sector 29, Gurgaon
Meal For Two | Rs. 850
Check Out Their FB Page | https://www.facebook.com/CicloCafeGurgaon/
Happy working AND eating AND downing endless cups of coffee y'all!!