Delhi
6 Beautiful Road Trip Destinations Around Delhi That Won't Take You More Than 4.5 Hours To Reach
If you ask any Delhiite about their favourite vacay spot, there's a 200% chance they'll tell you about some quaint hill station in Himachal or Uttarakhand; not that there's a problem with it, 'cause nothing can beat the tranquillity and scenic vistas of the hills. But, what if we tell you that there are a few vacay spots not more than 4.5 hours away from Delhi where you can enjoy a memorable getaway with the squad? Yes, you heard it right! Read on to see what we're talkin' about.
1. Kuchesar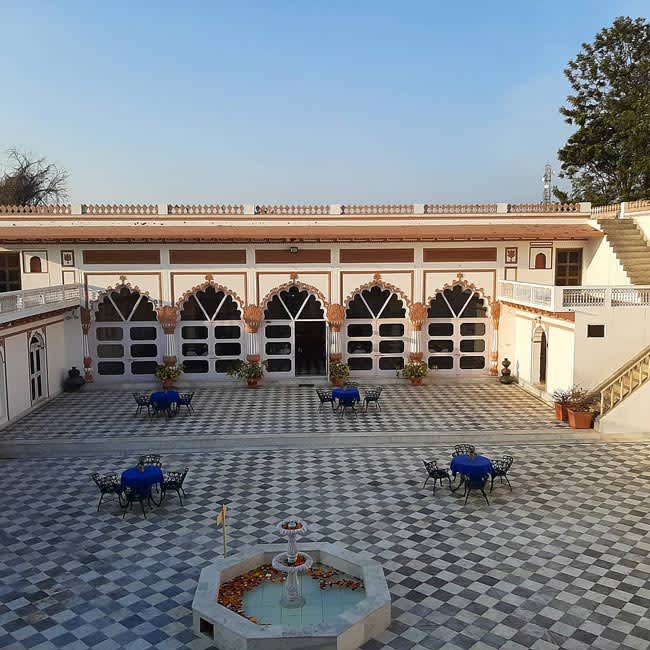 Picture Credits: indiluxe3
Nestled in the buzzing city of Bulandshahr, Kuchesar is known for its majestic Aamod Mud Fort, which is an 18th-century heritage hotel. It still has various elements from the British rule, which will teleport you to the bygone era in an instant. While you're here, do check out the sprawling sugarcane plantations, the jaggery making factories, bullock cart rides and much more!
Distance From Delhi | 96 Kms
Time Taken By Car | 2 Hours 18 Mins (Approx)
2. Mathura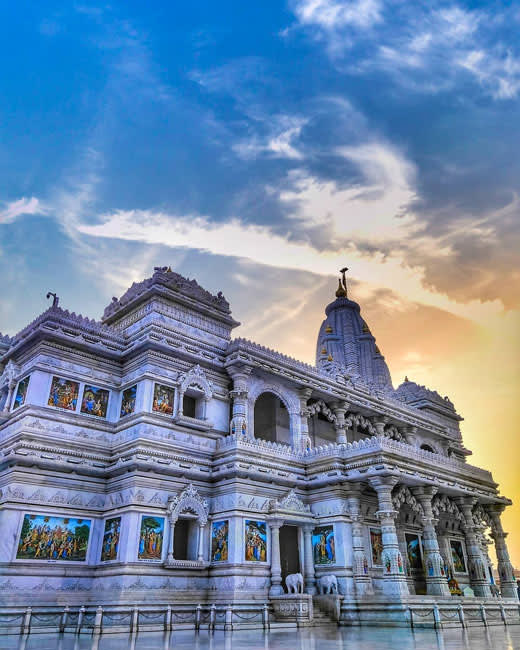 Picture Credits: visual_stories_teller
If legends are to be believed, Mathura is where Lord Krishna was born, which is why Janmashtami is celebrated with a lot of pomp and show here. The iconic Shri Krishna Janmasthan Temple is situated here, along with Jaigurudev Mandir, Shri Bhuteshwar Mahadev Mandir and Shri Mathura Ji. To witness divinity of the highest order, visit Mathura on your next weekend getaway! 
Distance From Delhi | 183 Kms
Time Taken By Car | 3 Hours 19 Mins (Approx)
3. Unchagaon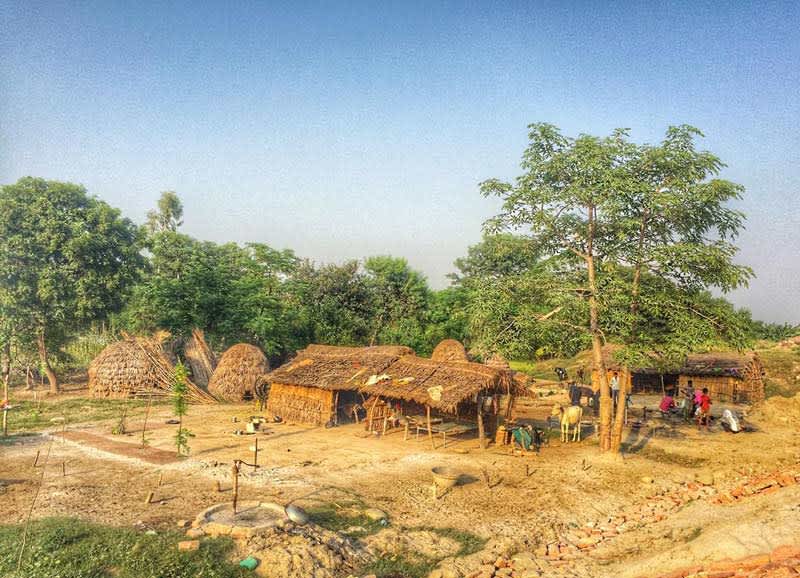 Picture Credits: mak_the_traveller
Unchagaon is a charming lil village sandwiched between Garhmukteshwar and Bulandshahr. You must check out the magnificent Fort Unchagaon, which is also a converted heritage hotel. The ancient temple called Amantika Devi is also an unmissable attraction here and you can even visit the shores of river Ganges for a quiet evening away from the hustle and bustle of the city life. 
Distance From Delhi | 133 Kms
Time Taken By Car | 3 Hours 23 Mins (Approx) 
4. Alwar
Picture Credits: alwar_buzz
Alwar is home to the haunted Bhangarh Fort, Sariska Tiger Reserve, Sariska Palace and several other magnificent Havelis that symbolize the epitome of Rajasthani culture and heritage. The markets are vibrant and brimming with vendors offering handcrafted goodies, so don't forget to drop by and see for yourself what this place has to offer! 
Distance From Delhi | 164 Kms
Time Taken By Car | 3 Hours 43 Mins (Approx)
5. Fatehpur Sikri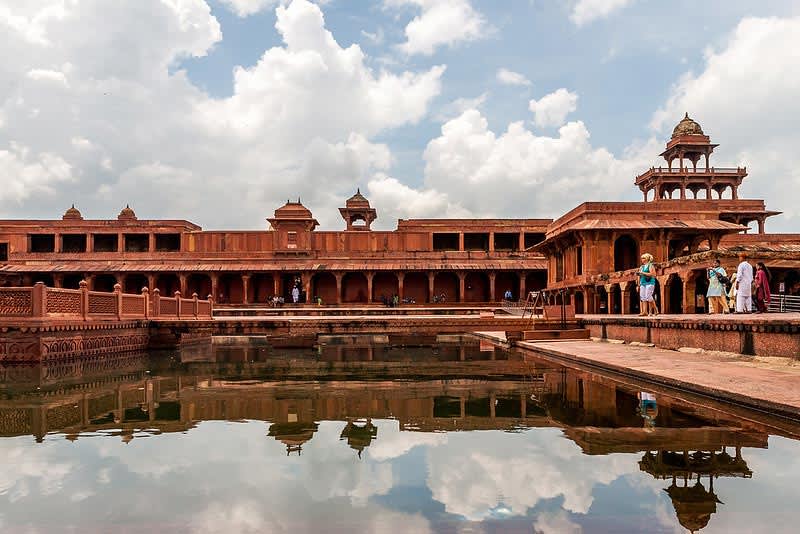 Tucked away in Agra, Fatehpur Sikri is the perfect place to witness the intricate and stunning Mughal architecture in all its glory. From the beautiful Buland Darwaza to the Tomb of Salim Chishti and the Panch Mahal, there's so much to do and see here. So, pick up your DSLR's and head over for a memorable experience.
Distance From Delhi | 245 Kms
Time Taken By Car | 4 Hours 29 Mins (Approx)
6. Agra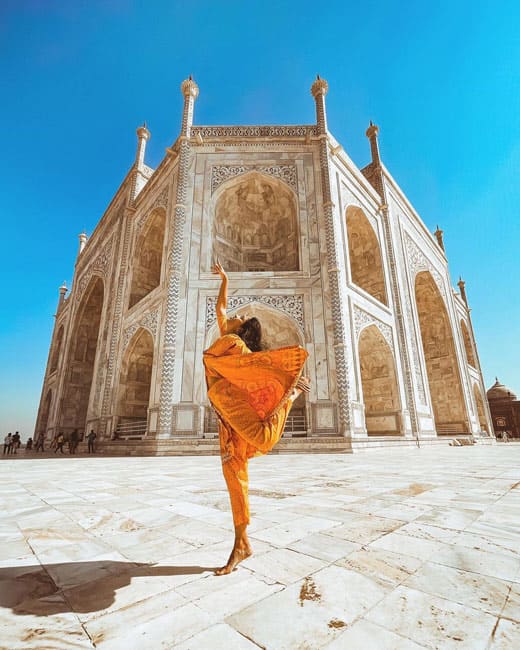 Picture Credits: priyanka.chitikela/
 Known as the 'City of the Taj', Agra's prime attraction and pride are the Taj Mahal, listed as one of the new Seven Wonders of the World. The majestic white marble mausoleum and the beauty of Taj is a must visit. Also, you can explore local markets and get hands on a whole lot of cutesy handmade stuff.
Distance From Delhi | 242.9 Kms
Time Taken By Car | 4 Hours 8 Mins (Approx)
We've done the homework for you, Delhizens. Now, ring up your buds and start the plannin'!