Delhi
5 Awesome Hangout Spots In Rohini Where You Can Chill With Your Gang
Disclaimer: Bearing in mind the current health crisis befalling the city and the world at large, we're tweaking our content policy and recommendations. Stay positive, keep hygiene levels up and don't fall prey to panic and misinformation.
With everybody throwing in their own tantrums, we all know how tough it is to gather group consensus and just settle for one place to chill. But we've got it all sorted out for y'all with the magic checklist we're about to provide, which surprisingly has a place to attend to each kind of tantrum and finally establish some serious squad goals. Read on to find the best hangout spots in Rohini.
1. Japanese Park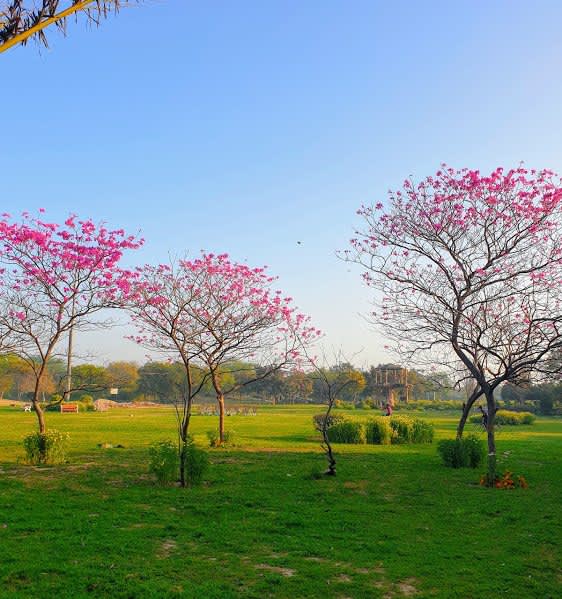 Picture Credits: Sunil Singh
AKA the Swarn Jayanti Park (although Japanese Park sounds cooler!) is hands down the most popular hangout spot in all of Rohini. Youngsters, elders, kids, you can find people of all ages here. The huge park boasts of lush greenery with well-spread jogging tracks and a picturesque lake too. So, whether you want to take a breezy break or gossip away your time with the gang, this is the place to be. Also, since the entry is totally free, don't forget to bring your nahi-yaar-aaj-paise-nahi-hai friend!
Where | Swarna Jayanti Park - Sector 10
Timings | 5 AM - 8 PM
2. Metro Walk Mall & Adventure Island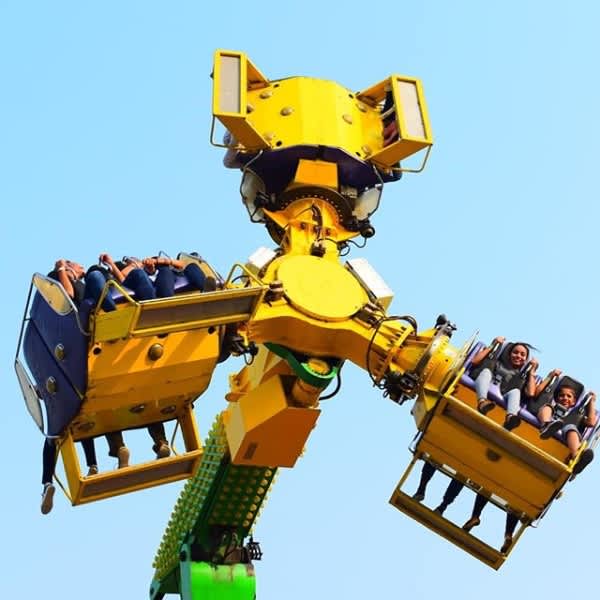 "Aaj mausam acha hai, kahin chalein?" Why not! The serene view of the Eiffel Tower (yes, they have their own!) in the backdrop of calm waters (used for water-sports during the day) make it one of the most sought-after hangout place. Besides, they even boast of chic eateries ranging from budget-friendly Burger King to fine-dining options like Berco's and Zaffranis Grill. And if you're tired of just sitting around all day and bouting on snacks, then there's no better place than Adventure Island. From Sky Drop to Water Coaster, they've got it all covered for your much-needed adrenaline dose. Day-out plans with the squad sorted right there! *woohoo*
Where | Metro Walk Mall - Sector 10
Timings | 11 AM - 10 PM
Check Out Their FB Page | https://www.facebook.com/funatadventureisland/
3. Chalte-Firte Momos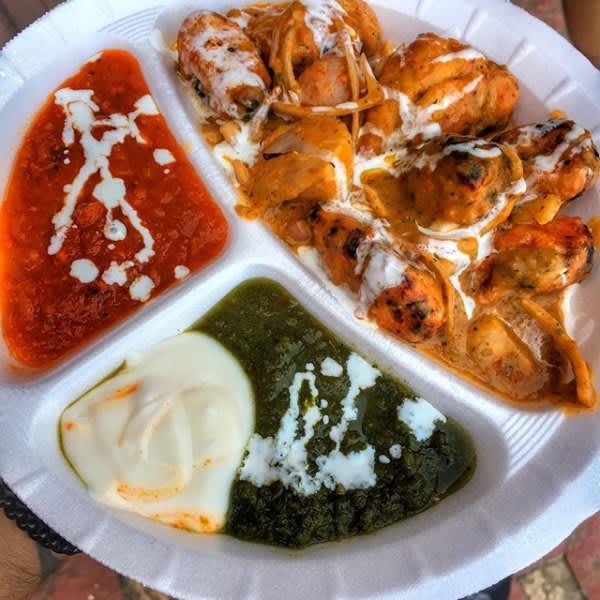 Picture Credits: delhi_ke_bukkhe
What better way to bond than over momos?! Legend has it that momos are an indispensable part of hanging out. Super-affordable and just the right place to squander away your pocket money, this is the place to be for those endless rants and momo-cravings! Do sample their Veg Afghani Momos, Tandoori Chaap Roll, Gravy Momos, Cheese Maggi, Paneer Momos and much more. So, when are you dropping by?
Where | Chalte-Firte Momos - A 3/71, Pocket 3, Near Vatsalaya Mandir, Sector 7
Timings | 12:15 - 10:45 PM
Call Them | +91 9266 332 284, +91 8800 403 755
Meal For Two | Rs 400
Check Out Their FB Page | https://www.facebook.com/Chaltefirtemomosrohini/ 
4. Uncle's Sip-n-Bite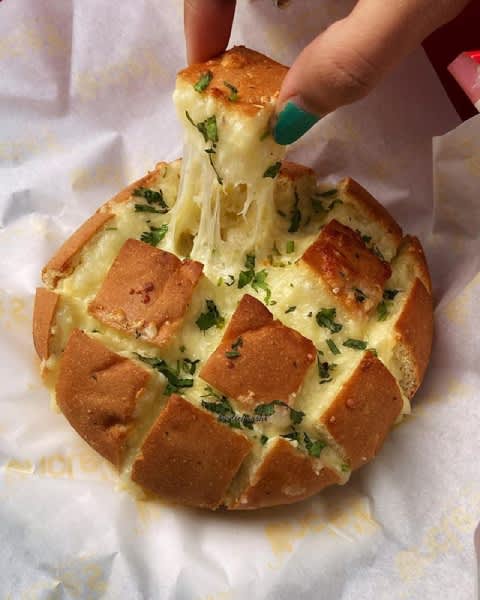 Picture Credits: foodieharshi
Mostly famous for its palatable Pulled-Apart Garlic Bread (which is like the perf squad snack), Uncle's Sip-n-Bite is a hit amongst youngsters. Despite not having much space for seating, their food-quality is so amazing that people don't even mind eating in their cars. Needless to say, parking is usually full. So, if you wish to drop by, we'd suggest you park your car a little farther and then walk to this place.
Where | Uncle's Sip-n-Bite - Shop 5, A 75, Opposite CRPF School, Prashant Vihar
Timings | 11 AM - 11 PM
Call Them | +91 11 490 49479
Meal For Two | Rs 500
Check Out Their FB Page | https://www.facebook.com/unclesnb/ 
5. BTW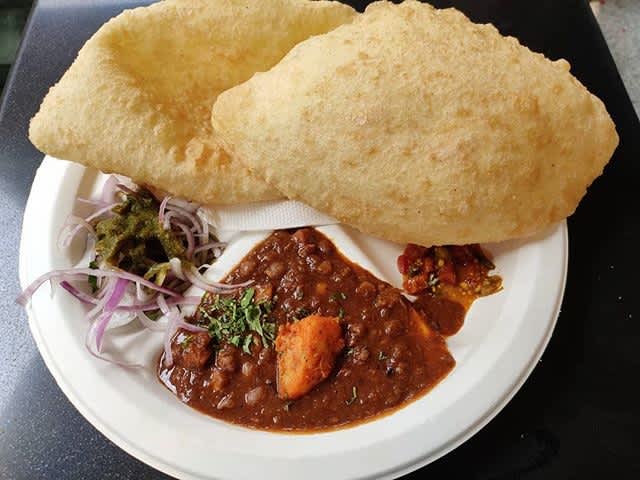 Picture Credits: _thehungertable_
Pav Bhaji, Chhole Bhature, or a plateful of Aloo Tikki, what is your comfort food after a long boring lecture? And we know how much better it tastes with all the spicy gossip that you've been dying to blurt out for days now. So, all you need is to swing by BTW and chat your way through chaat!
Where | BTW - 1, Garg Trade Center, Sector 11
Timings | 11 AM - 10 PM
Call Them | +91 11 4233 1777, +91 9310 340 276
Meal For Two | Rs 400
Check Out Their FB Page | https://www.facebook.com/ILOVEBTW/ 
Hope we've sorted all your group plans with this list. Go check these out right away, and we'll see you there, shall we?