Delhi
5 Antique Book Stores In Delhi That Are Sure To Make You Travel Back In Time
All the Hermiones out there, make some noise cause we've got just the perf thing for y'all - old bookstores! No, not all the way to Hogwarts, but right here in Saddi Dilli. Yep, you heard that right, and we swear, there's no 'restricted section' out there, that you won't be able to access. So our fellow book lovers, bookmark these ah-mazing stores right away and get ready to time travel, quite literally! 
1. Faqir Chand & Sons 
Picture Credits: jatin.adhlakha
For 'em, old-world charm, make a beeline straight towards this shop. There's nothing like gazing at a pile of bestsellers, children's comics, classics & newbies, all under one roof, to get the book lovers thoroughly excited! Their stupefying collection makes us keep coming back again, and again, and again! *sighs*
Where | Faqir Chand & Sons - Shop no 15/A, Khan Market, Rabindra Nagar
Timings | 11 AM - 9 PM
Call Them | +91 11 2461 8810
2. May Day Bookstore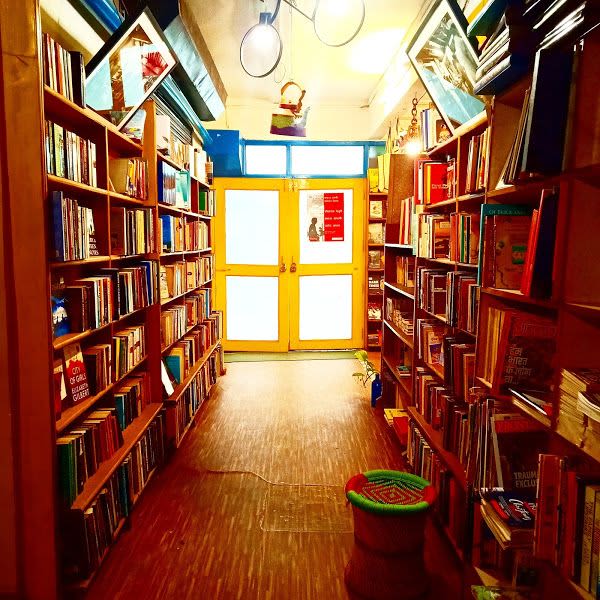 Picture Credits: Amisha Rajput
This bookstore is a genuine hidden gem, tucked away in the bayasi number gali, of Patel Nagar. They're a one-of-a-kind indie bookstore, that refrains from selling cliched Chetan Bhagat novels & books from big labels. You'd defo be blown away by their exceptional second-hand collection of books from solo writers, so do drop by and indulge in a bookish treat!
Where | May Day Bookstore - 2254/2A, Ground Floor, West Patel Nagar, Shadipur
Timings | 11:00 AM - 6:30 PM (Monday-Friday & Sunday)
Call Them | + 91 11 4107 3807
Check Out Their FB Page | https://www.facebook.com/maydaybookstore/ 
3. Chapter 101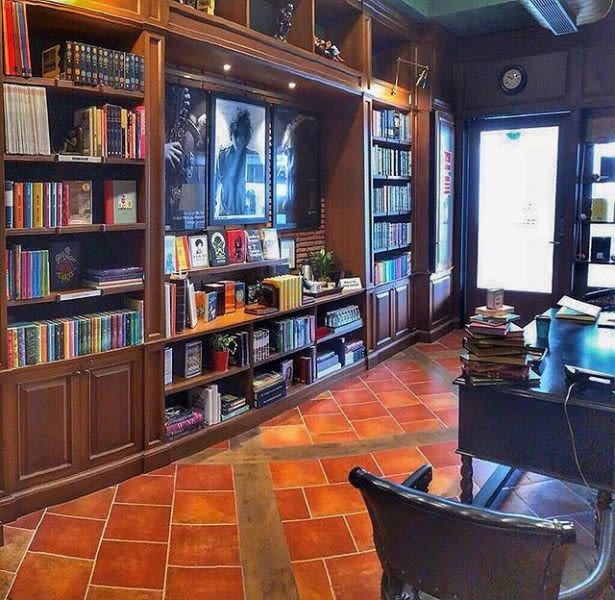 Picture Credits: chapter101store
Never a dull moment with this amazeballs bookstore which has a rustic and elegant decor and books of all themes, right from contemporary to classics, along with some rare ones, as well. This pretty bookstore is just ideal for a me-time sesh, with coffee in one hand and an exquisite book in the other, and that's what we like to call 'Life 101'! Defo weekend goals, right here!
Where | Chapter 101 - 101D, 1st Floor, Golf Course Road, DLF Phase V, Sector 53, Gurugram
Timings | 11:00 AM - 7:00 PM (Monday & Wednesday-Sunday)
Call Them | +91 12 4257 5684
Check Out Their FB Page | https://www.facebook.com/chapter101store/ 
4. The Book Shop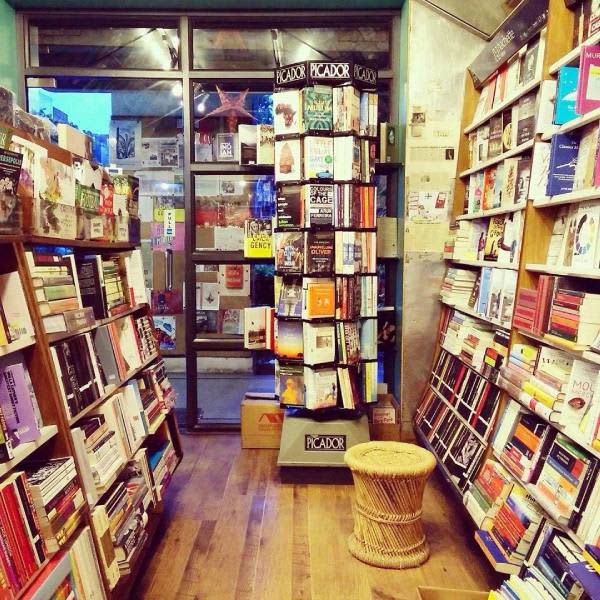 Established in 1970, this book shop has been the go-to store for all bookworms for ages. Visited by the maestros themselves, including Arundhati Roy & Khushwant Singh, this one is a bucket-list-worthy spot for anyone who loves graphic novels, crime & mystery and literary fiction genres! Have we piqued your curiosity? Well then, we'll just see you there, bibliophiles!
Where | The Book Shop - 13/7 Jor Bagh Market
Timings | 11:00 AM - 6:00 PM (Monday-Saturday)
Call Them | +91 11 2469 7102
Check Out Their FB Page | https://www.facebook.com/The-Bookshop-Jorbagh-New-Delhi-137561532974236/ 
5. Bahrisons Booksellers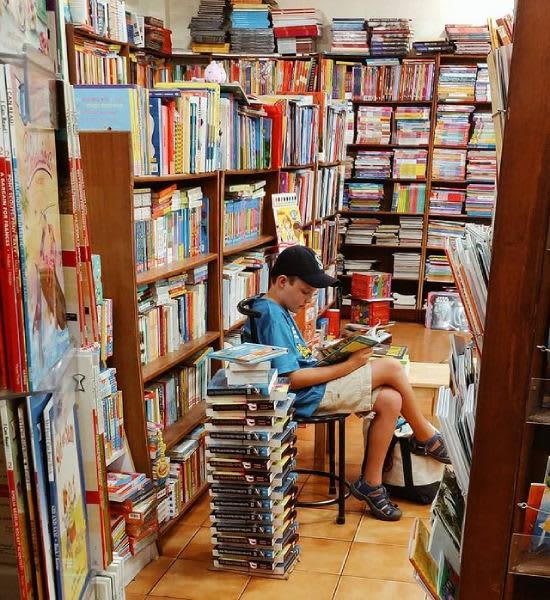 Picture Credits: dilliwich
This one dates back to 1953 and is a hot favourite for all Dilliwala bookworms. They've got just the perfect books to match the vibe of the place, and it also comes with a cafe, where you can sit and enjoy a good book while sipping on your daily dose of caffeine. This one's a must-visit, if you haven't already, fellas! So, drop by and enjoy a date with your books! 
Where | Bahrisons Booksellers -  Opposite Main Gate, Khan Market
Timings | 10:30 AM - 8:30 PM 
Call Them | + 91 11 4175 7112
Check Out Their FB Page |  https://www.facebook.com/bahrisons.booksellers/ 
We know you absolutely cannot wait to scamper over to all these fab book stores, that'll surely take you back to a completely different era. So, we'd say, fasten your seatbelts and safe travels!