Delhi
5 Amazing Hostels Across India Like The Highest Backpackers Hostel In Asia That You Need To Book Up
Feeling a little lost in life? Having one of those 'the world is too much to bear' kinda day? Getting all those feelings where you just want to break the monotony of your daily lives by packing a bag, getting in your cars, putting on your favourite music and just running away? Yeah, the struggle is real, people. And since we truly believe that hostels are the best way to travel and to motivate you all a little, we've picked out 6 amazing hostels around India that you need to check out for more than just their affordability factor, scroll on!
1. A Hostel That's Made Of All Natural Materials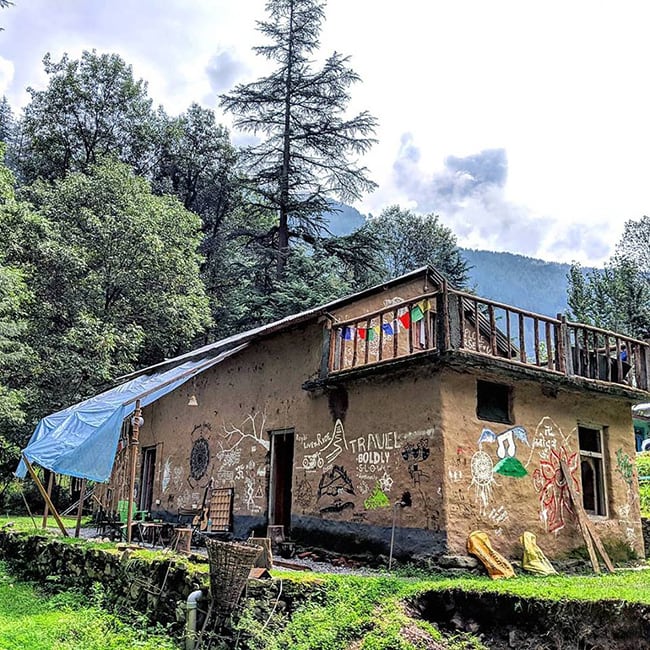 Okay, imagine heading to Himachal and staying in a hostel that's built entirely of stone, mud and wood, sounds pretty awesome, right? Located in Jibhi, The Mudhouse Experiential Hostels is the perfect place for you if you want to experience an all natural stay amidst the scenic mountains of Himachal Pradesh. So, if you want to meet new people and stay away from the humdrum of the city life for a while, then this is where you need to head to!
Where | The Mudhouse Experiential Hostels - Gada Gushaini Road, Tirthan, Jibhi, Himachal Pradesh
Tariff | Rs 750 Onwards
Call Them | +91 9459 895 806
Check Out Their FB Page | https://www.facebook.com/Mudhousehostels/
2. Get An Amazing View Of The Mesmerising Lake Pichola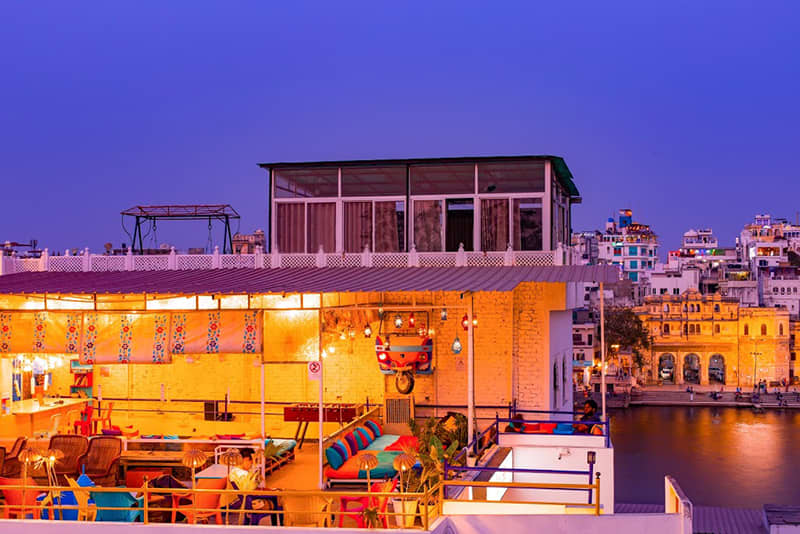 Heading to the beautiful city of lakes? Well, then GoStops in Udaipur has gotta be where you stop your wagons at. This colourful & charming hostel has all the amenities you can think of BUT what we love the most about this place is that it's nestled on the banks of the famous Lake Pichola and that means you have access to some really ah-mazing views while you're staying here. So, book a stay here and sit with all the other travellers on the terrace with the beautiful Gangaur Ghat and the City Palace in the background (#MajorVacayGoals)!
Where | GoStops - House No. 60/9, Hanuman Ghat, Ambari Road, Opposite Hotel Udai Kohti, Outside Chandpole, Udaipur
Tariff | Rs 474 Onwards
Call Them | +91 7428 882 828
Book A Stay Online Here | https://booking.gostops.com//booking/book-rooms-udaipur
Check Out Their FB Page | https://www.facebook.com/gostopsofficial
3. Head To What's Touted To Be The Highest Backpackers Hostel In Asia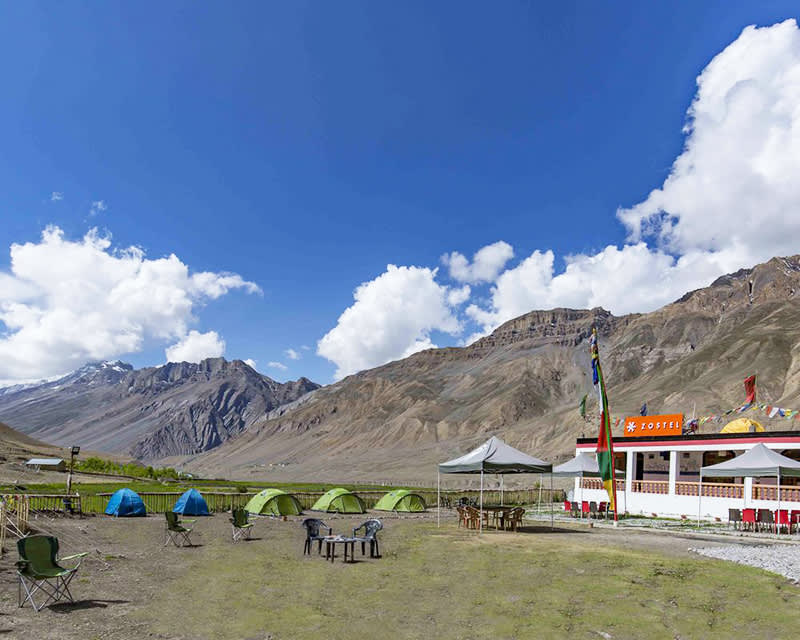 If you love to travel, then we probably don't need to tell you much about Zostel. These guys have awe-inspiring hostels in various cities of the country but their property in Spiti will surely leave you wide-eyed. It's beautiful, spacious AND the highest backpacker hostel in all of Asia! So, book a stay here to breathe in fresh air while you stay in tents and stargaze at night from the highest hostel in the continent, how cool is that?!
Where | Zostel - Leo, Village Road, Kaza, Spiti, Himachal Pradesh
Tariff | Rs 599 Onwards
Call Them | +91 11 3958 9003
Book A Stay Online Here | https://www.zostel.com/book/
Check Out Their FB Page | https://www.facebook.com/Zostel/
4. Help Reduce Your Carbon Footprint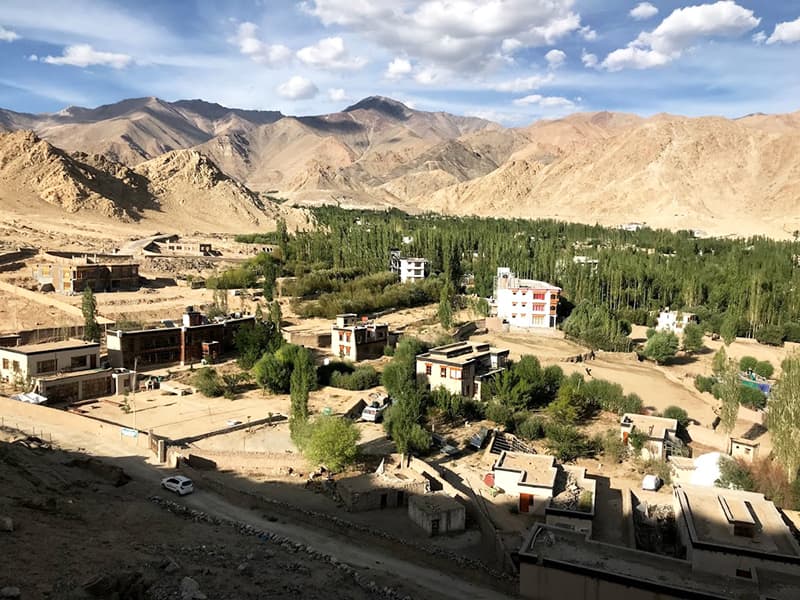 Situated on the foothills of the majestic Himalayas, Ecology Hostel in Leh works towards reducing the carbon footprint while giving you a comfy, cozy and absolutely affordable stay with delicious home-cooked food and a kickass view of Shanti Stupa. If you believe in keeping the environment clean and enjoying the beauty of Leh in its rawest form, then this hostel is perfect for you!   
Where | Ecology Hostel - Outung Ladakh Ecological Development Group, Shanti Campus, Below Shanti Stupa, Leh
Tariff | Rs 600 Onwards
Call Them | +91 9622 951 444
5. This One's For All The Young Entrepreneurs
Okay, this one is probably the coolest hostel EVER. For all the young startups and entrepreneurs, Construkt is a RAD hostel with pretty co-working spaces, cafes & workspaces for all the people who can't seem to keep away from work even while on vacation. So, don't delay those travel plans anymore, pack your laptops along with your bags and chill while you work in this amazing place!
Where | Construkt - Startups Hostels - Indiranagar & Koramangala, Bengaluru, Karnataka
Tariff | Rs 500 Onwards
Call Them | +91 8762 708 173
Book A Stay Online Here | https://live.ipms247.com/booking/book-rooms-construktstartuphostels
Check Out Their FB Page | https://www.facebook.com/construktstartuphostels/
(All Tariffs As Recorded On 21st September, 2018)
Pretty cool places, eh? We're hoping your bags have been packed already!