Delhi
5 Joints Serving Biryani, Chai Shikanji & More Under 90 Bucks @ Nehru Place Market
Amidst the usual commotion of office-goers and students, when you suddenly hear vendors calling out to you to get your tempered glass changed, or your laptops repaired at a low price, that's when you know that you've entered the famous Nehru Place Market. Ask any Delhiite and they'll definitely recommend this market for all your electronic needs. But only a handful will know that this place is also a highly underrated food hub! So breaking this notion of Nehru Place Market being an electronics-only hub, we set out on a food trail of the place. And here's what we discovered and devoured! 
1. New Punjabi Khana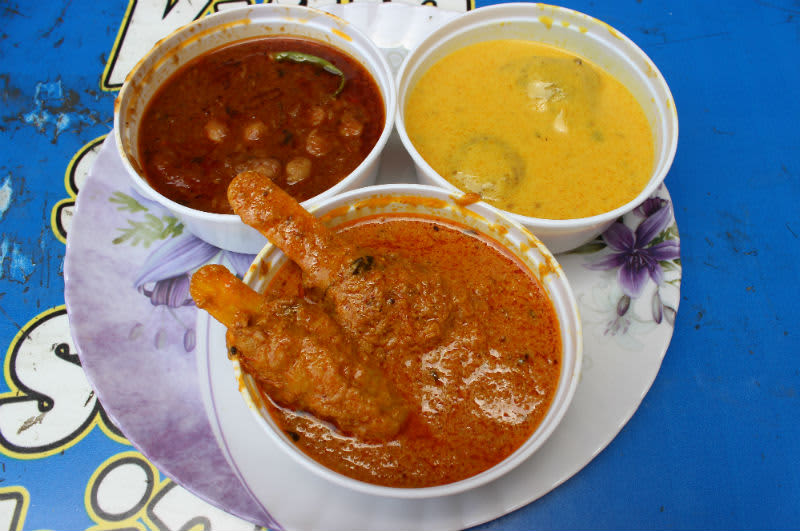 Located at one end of the market is this hidden gem called New Punjabi Khana that no foodie can miss out on. The eatery has two parts to it. One, where the huge utensils and lot of commotion told us that food was being prepared in bulk, and the other where people could sit and gobble all that food down. 
We tried Rajma Chawal, Curry Chawal and Chicken Curry there, which were priced starting at Rs 70, and we must say, it was indeed delicious! AND, we tried this really bizarre Chai Shikanji too. Won't say that we were too impressed by it, but it certainly was something different. Also, full marks on hygiene and food!
Where | New Punjabi Khana - G-7/35-36, Aggarwal Bhawan
Price | Rs 70 Onwards
Timings | 9:30 PM - 5 PM
2. Snack Junction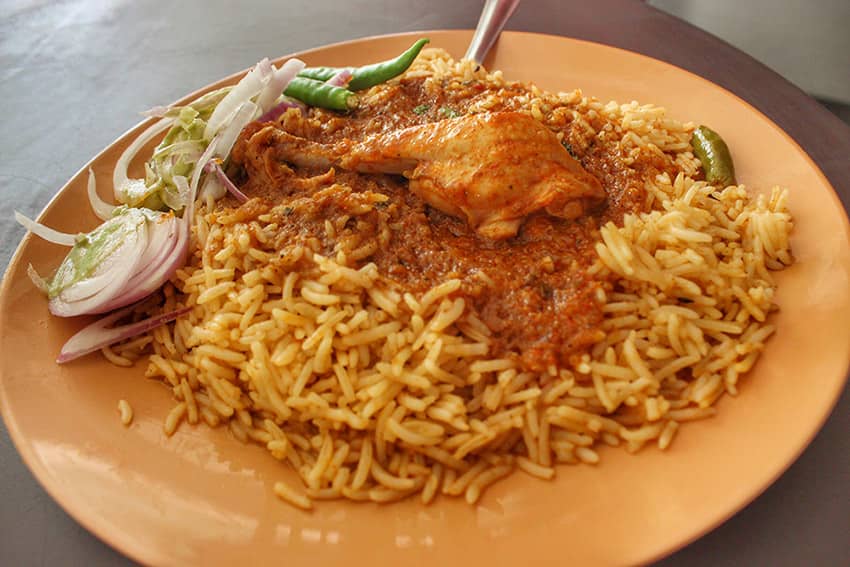 We stumbled upon this eatery called Snack Junction, located opposite the famous Nehru Place flea market. The owner invited us in with a broad smile and went on to narrate the never- ending list of dishes that they were proud to whip up. We went for some Chicken Biryani this time, hoping for a slight change after all the Chole and Kadhi Chawal. And indeed, a change it was. The dish didn't look half as delish as it actually was and we literally gobbled every bite down within minutes.  
Where | Snack Junction - G-5, 56, Eros Apartments
Price | Rs 85 (Half Plate)
Timings | 9 AM - 11 PM
3. New Vishal Corner
A famous lunch haunt for all office goers near Nehru Place, New Vishal Corner is inside the Vishal Building, surrounded by a plethora of SIM recharge shops. Having heard a great deal about its Chole Bhature and Chole Chaat, we didn't waste any time in ordering one of each for ourselves. The taste was spot on and it was then that we understood what all the hype was about. They also had a Chinese Chaat counter there, for all foodies to mix and match their fave Chinese items together, go try it out right away! 
Where | New Vishal Corner - G-4, Vishal Building 95
Price | Rs 50 
Timings | 9 AM - 9 PM
4. Rajshree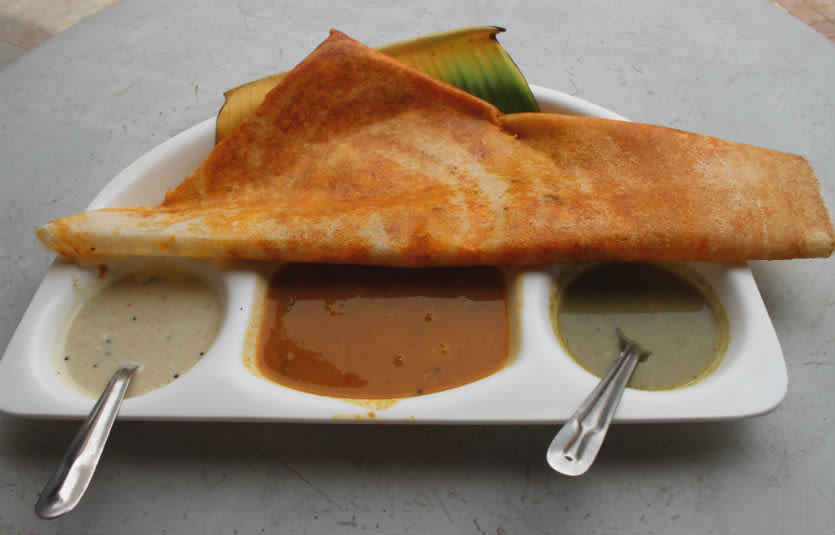 And now, for a change of cuisine. After some yummy Punjabi food, we went for something Southern. So we got ourselves a Masala Dosa from this place called Rajshree. And while we missed the special touches of filter coffee to our meal, it was a pretty decent and filling meal altogether. These guys also do a range of fresh juices, like Pineapple, Anar and more. All in all, full marks for cleanliness and effort!
Where | Rajshree - G-4, 44, Dinaar Bhawan, Satyam Cinema
Price | Rs 70
Timings | 9 AM - 7:30 PM
5. Papdi Chaat Vala Near Canon Showroom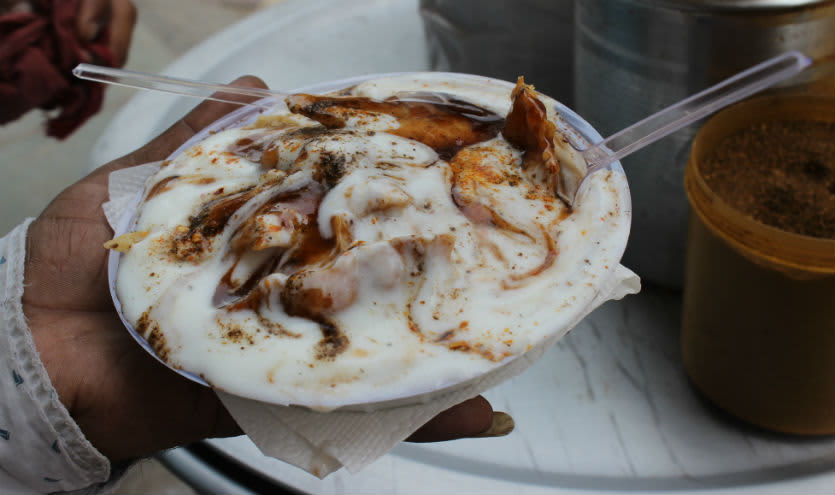 And just when we thought we were done for the day and on the verge of leaving, guess what we came across? A papri chaat vala right next to the Canon showroom in the market. And being the true Delhiites that we are, we just cannot resist a good, chatpata papri chaat serving, now can we? We literally attacked the Papri Chaat plate and boy, were we impressed! The perfect blend of meetha and chatpata, this was defo a happy ending to our food trail in the Nehru Place Market!
Where | Papri Chaat Vala - Near Canon Showroom, Nehru Place Market Road
Price | Rs 30
These are just a few street food places that we encountered in the Nehru Place Market. Trust us, the entire market is dotted with many more and the discovery never comes to an end. We can't wait to head there again and discover a few new places!