Delhi
5 Ah-Mazing Reasons Why The Divine Bhakti Box From Pen Aur Paper Is The Perfect Gift This Diwali
Folks, It's the festive season, which calls for some serious gift shopping and as we were scouring the internet for that perfect gift when we stumbled upon this awesome Divine Bhakti Box from Pen Aur Paper, which immediately grabbed our attention and we can't stop raving about it now! It's the perfect gift for all you near and dear ones, and we can guarantee that your family elders will fosho appreciate it to no end! And, it's so beautifully designed that you'd want to gift it to yourself, this festive season. No kidding! We're here to give you 5 reasons why you should grab this gorge box ASAP, so scroll on! 
1. The Box Consists of 15 Chalisas and 1 Geeta Saar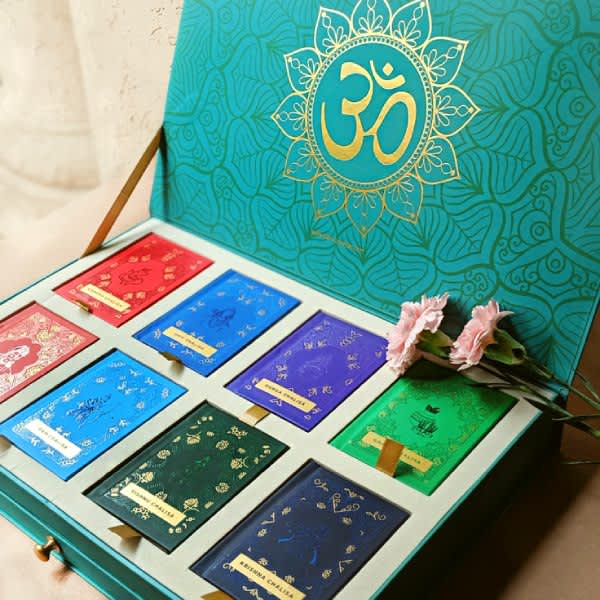 Yup, you read that right. This luxurious Bhakti Box not only boasts of a super aesthetic design but also comes fully equipped with 15 popular Chalisas and 1 Geeta Saar to make your spiritual prayers resound with depth and devotion. So, not only will you be giving a completely artistic and unique revamp to your mandir room, but you'll also be stocking it with handy devotional books for those festive family pujas at home! 
2. A Box That's Completely Personalisable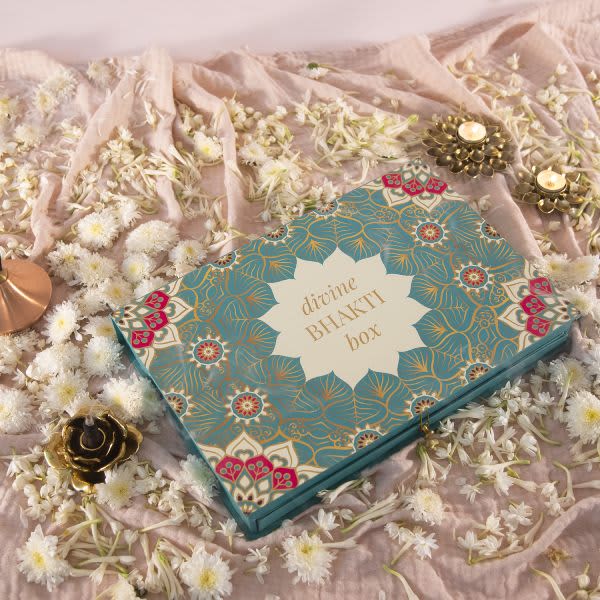 This stunning box is also personalisable and makes for a hatke gift for whomever you're planning to gift it to. Be it a gift for a family member or a company giveaway to all its employees, you can easily get it personalised with the name of the person you're gifting it to or adorn the cover with the company's name, making it perfect for corporate gifting for any occasion. It's as simple as that! 
3. Innovative And Luxurious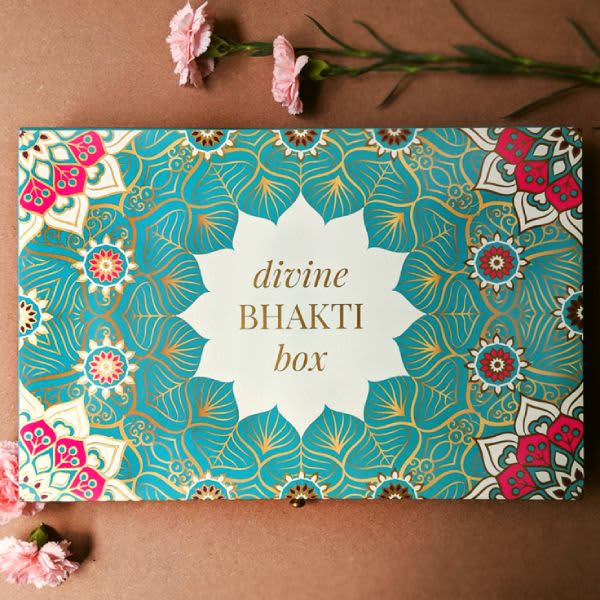 This super luxurious Divine Bhakti Box is not only stunningly beautiful but is also specially designed and painstakingly crafted to provide a collection of religious books that will perfectly blend in with your puja paraphernalia and add a touch of class and exquisite taste to your mandir accessories! Sounds perfect to us!   
4. Written In Hindi And English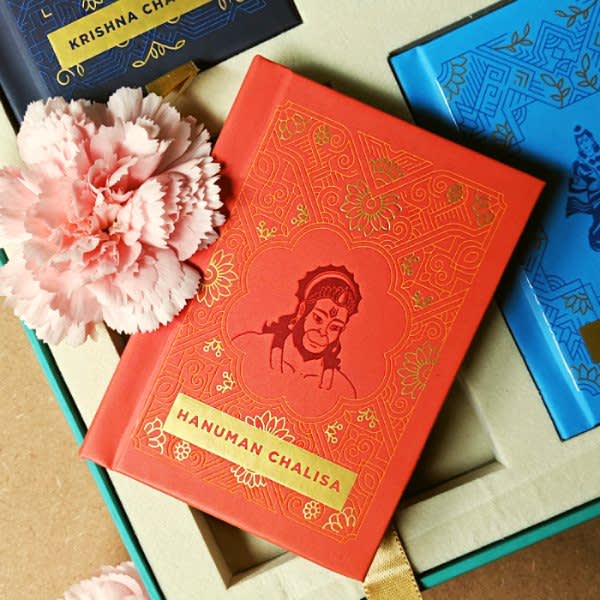 Oh, did we not mention till now that the religious books in the collection also come in both the languages - Hindi and English?! Well, yes they do! And not only that, but the text inside also is curated and adapted to encompass bold and large fonts, making it easier for all the elders to read these devotional books with ease! How perfect is that?! 
5. Perfect Gift For All Occasions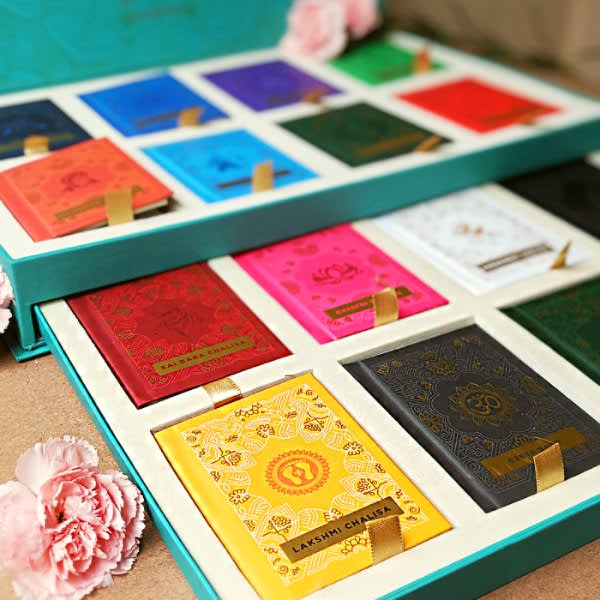 So, folks, if we haven't stressed the fact that it's also made for a perfect gift, we'll convey the message one more time! *wink* And trust us when we say that it's the perfect gift option for all your grandparents and elders, so why not gift them this fantastic Bhakti Box and show them you love and care for them, this festive season?! 
And there you have it, peeps! If you're looking for more such ingenious gifting options, then you need to fosho checkout Pen Aur Paper website, as they have a much wider assortment of sacred texts like the Nava Graha Chalisa, Ram Chalisa, Krishna Chalisa, Vishnu Chalisa, and much more!  So, Check them out RN and plan your next gift!
Price | Rs 2,999 Onwards
Shop Online Here | https://www.amazon.in/dp/B08G5866CK 
Here's The Website | https://penaurpaper.com/ 
Check Out Their FB Page | https://www.facebook.com/penaurpaper/ 
Skim Through Their Insta Feed | https://www.instagram.com/ilovepenaurpaper/