Delhi
5 Food Trucks Dishing Insanely Delish Grub At The Food Truck Park @ Horn OK Please
Clear the way people, India's largest modern day food festival - Nescafé presents Horn OK Please, co-powered by MAGGI and Uber Eats, is all set to make its way back in the city and our excitement levels just shattered the ceiling! And since food trucks and Horn OK Please are almost synonymous, we picked out 5 kickass and absolutely unmissable options you need to stop by at the Food Truck Park at the 4th edition of H.O.P. this November, check 'em out!  
1. Masca Bites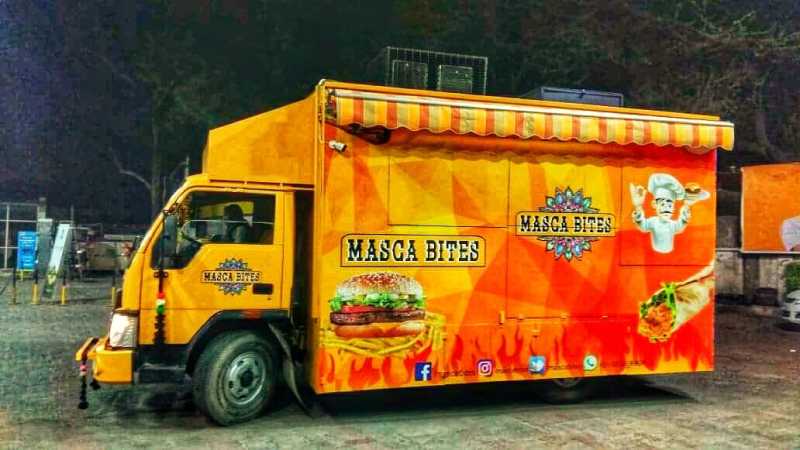 Watch out for this flaming yellow and orange truck in the Food Truck Park at this incredible food festival because these guys are all set to delight your taste buds with their Shawarma Chicken Burger (WOAH), yummy Salami Sandwich, Chicken Seekh Kebab Kathi Rolls, Honey Chilli Potato and Cheesy Penne Pasta. So, don't even think about giving this one a miss!
Check Out Their FB Page | https://www.facebook.com/mascabites/
2. Rara's Food Truck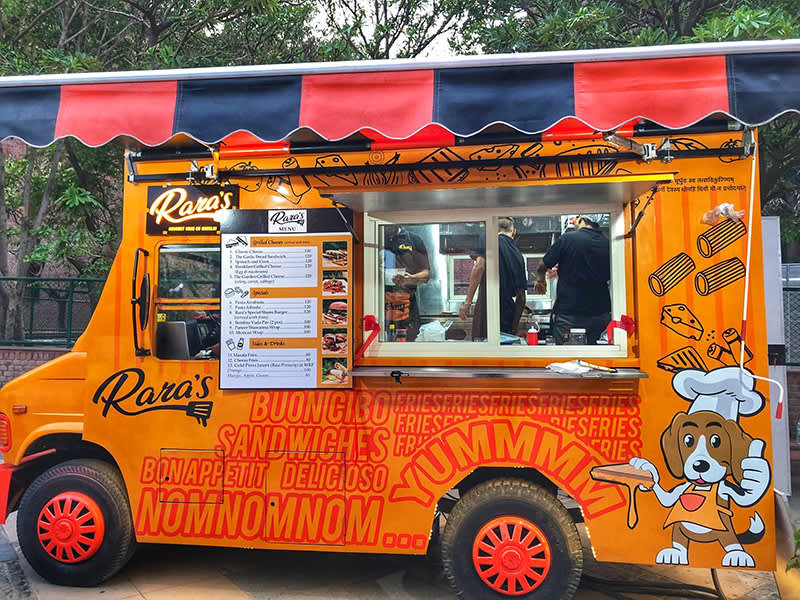 Said to be Delhi's first grilled cheese food truck - Rara's is coming to H.O.P. and we can't wait to stop by their truck that has a cutesy doggo chef painted on it. These guys take their cheese very seriously and that's why you HAVE to try out their Grilled Cheese Sandwiches for they're absolutely yummilicious. So, treat your cheese-loving souls here and you can thank us later!
3. Scoopwala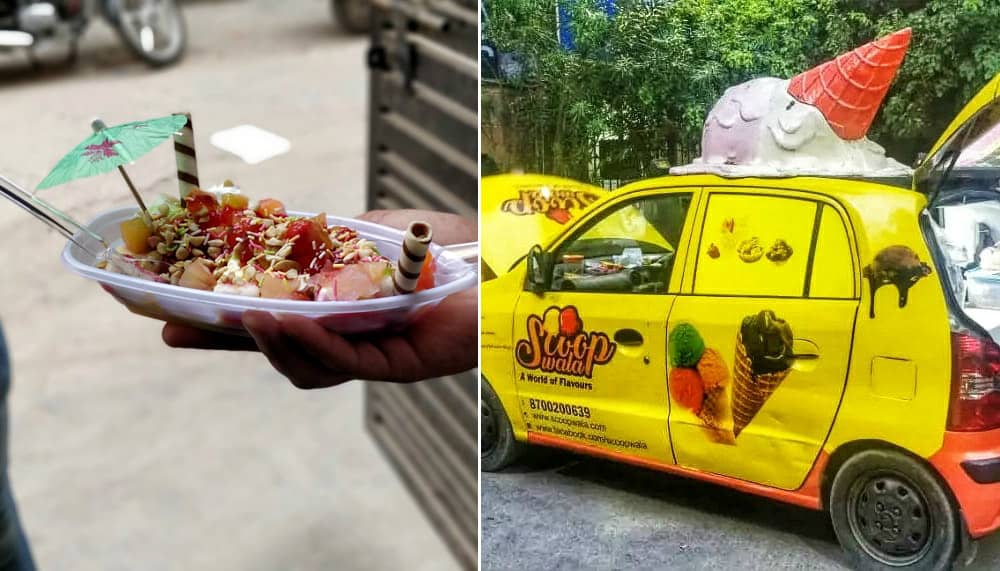 Picture Credits: onmytable_5
Since ice cream is our forever bae, your next stop at the Food Truck Park has gotta be Scoopwala! This ice cream parlour on wheels is bringing their scrumptious Brownie Sundae Waffle Bowl, Traffic Jam Sundae, quirky Khajoor ice cream and our personal favourite Cookies & Cream to Horn OK Please and we can't wait to try them all out!
Check Out Their FB Page | https://www.facebook.com/scoopwala/
4. FLIP On Wheels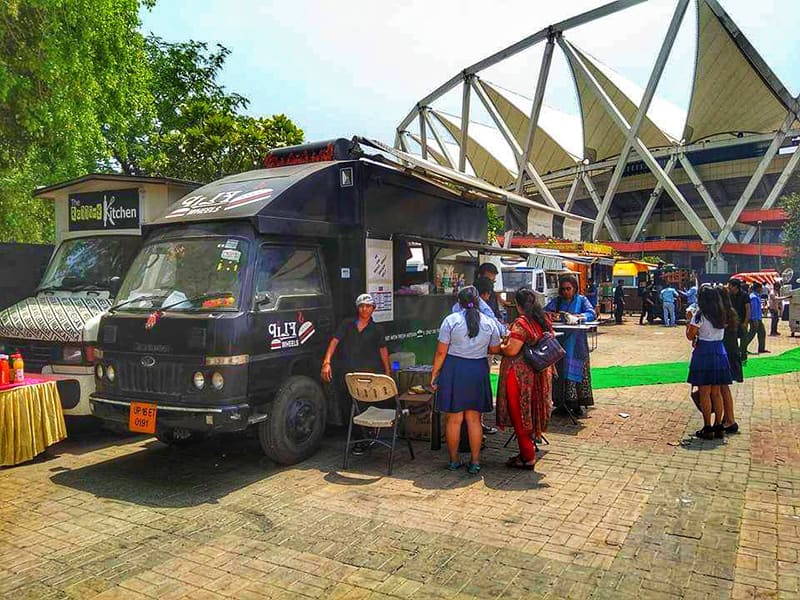 FLIP On Wheels is coming back with their delicious Messy Lucy Mutton Burger, Cheese Murg Sandwich, scrummy Masala Pav, Farmhouse Bread Pizza and Chicken Garlic Fingers at this edition of H.O.P. and we're totally excited. We mean, what could be better than hogging on all these sinfully delicious yummies while grooving to live music that'll be playing in the background? Absolutely nothing!
Check Out Their FB Page | https://www.facebook.com/resources.flipcafe/
5. Sheriff 56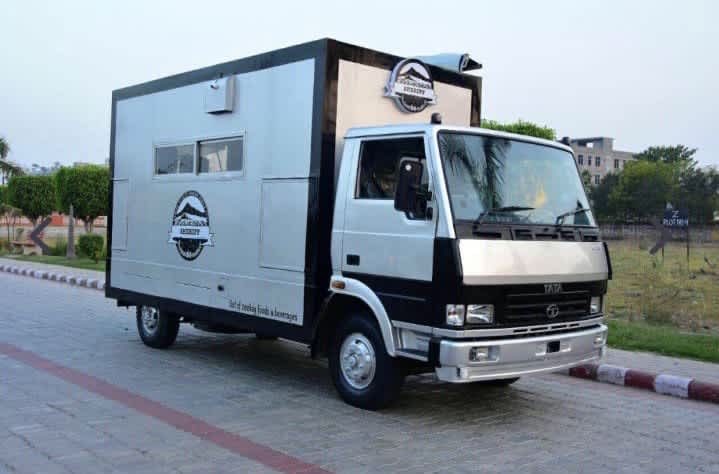 Hold your guns, people, there'll be a new sheriff dropping by at Horn OK Please and he's gonna shoot some scrumptious delicacies our way! Sheriff 56 will be parking its truck at this fest with their mouth-watering pastas, pizzas, burgers, fries and more and if you call yourself a true foodie, you gotta swing by here with the squad!
So, cleared up your schedules yet? Because this wasn't even a fraction of all the awesomeness that's in store for you at Delhi's Happiest Food Festival this time! There's gonna be a fun-filled Experience Zone, a shopaholic's paradise at Quirk Bazaar, tons of amazing sweet treats to try at Dessert Lane, 100+ varieties of kebabs to sample at the Kebab Gully and lots more (wide grins)! Stay tuned for all the exciting updates 'cause there's a lot more coming your way!
When | Friday - Sunday, 16th - 18th November
Where | Gate No 14, Jawaharlal Nehru Stadium
Timings | 12 Noon - 10 PM
Book Your Tickets Online Here | https://goo.gl/XjJ86Y
RSVP On FB Here | https://www.facebook.com/events/245810259611541/