Delhi
5 Ah-Mazing Dishes Like Malai Roasted Chicken & Soya Chaap Roll, Starting At Rs 60, We Tried @ FKC
Widely known in and around Jamia, Faisal Kabab Company or as most people know it as - FKC is so much more than just kebab! This place dishes out some really scrumptious dishes that you have gotta try out. We devoured these 5 mouth-watering delicacies here, check 'em out! 
1. Tandoori Chicken Momos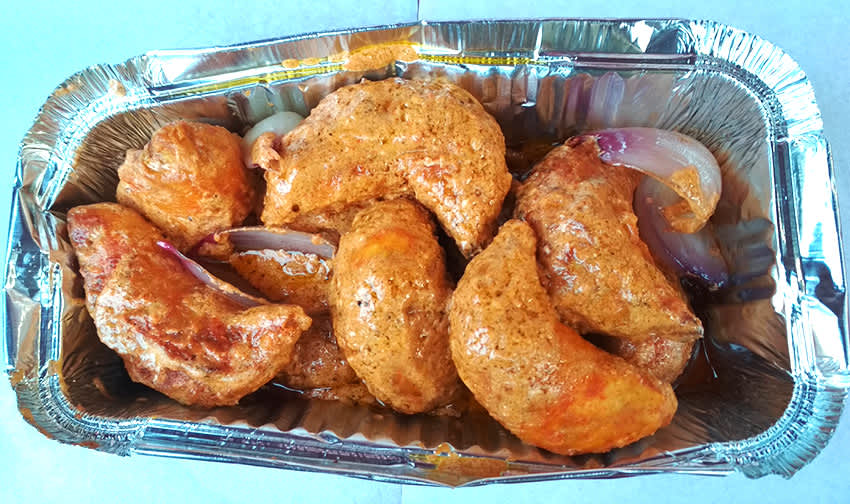 We HAD to start our meal with this one! The momos were tandoor cooked and gravy-ious *yum, yum*! The Tandoori Chicken Momos were juicy and absolutely delish. Served with finely chopped onions, the outer crust of these momos were crispy which made it even more amazing! The momos were a li'l spicy and it was something no momos lover can miss out on. 
Price | Rs 100
2. Paneer Tikka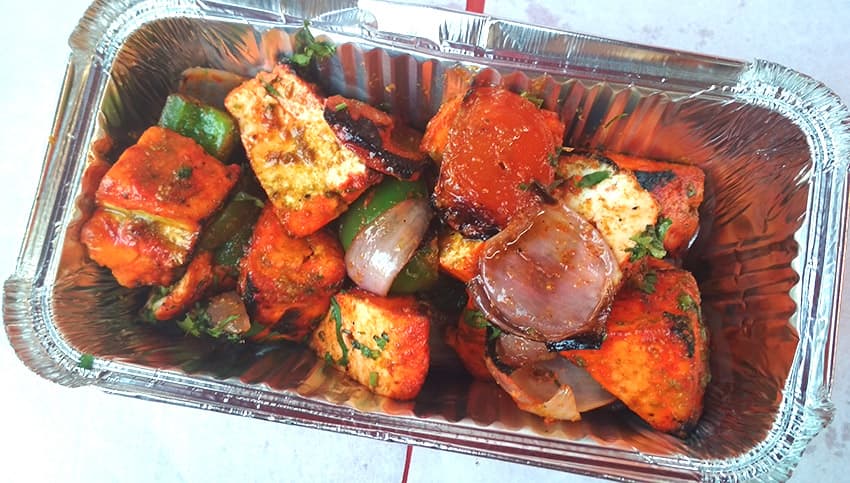 This dish is a delight for all the vegetarians out there! Marinated with yummy spices, the paneer is perfectly roasted and so soft that it melts in your mouth. It was served along with cooked onions, tomatoes and capsicums that added to the flavours of the dish! Out take - don't even think about missing this one! 
Price | Rs 200
3. Malai Roasted Chicken 
We are still not over the Malai Roasted Chicken here! This dish is scrumptious and full-filing, so if you're eating alone then this is all you're gonna need. The chicken was perfectly roasted and dipped in their special dahi curry and sprinkled with cooked coriander. The chicken was moderately oily but it indeed added more to the taste. Basically, the dish was creamy and scrummy AF. 
Price | Rs 200
4. Soya Chaap Roll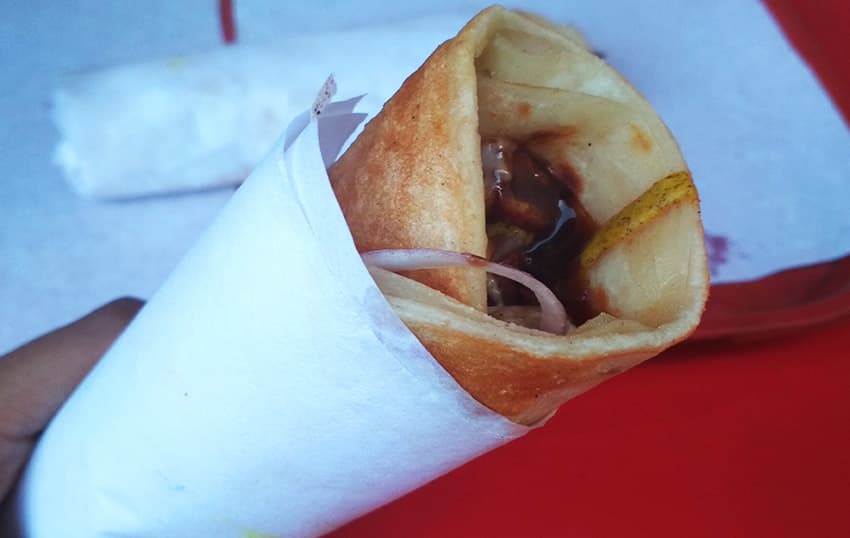 We are going gaga over this Soya Chaap Roll that we had here! This huge roll was filled with finely chopped soya chaap and chutneys and we absolutely loved it. The roll was loaded with finely chopped onions and sauces like mustard, tamarind and mayonnaise that gave it a distinct taste and flavour. Go ahead and try it right away! 
Price | Rs 60
5. Chicken Fry Kebab Roll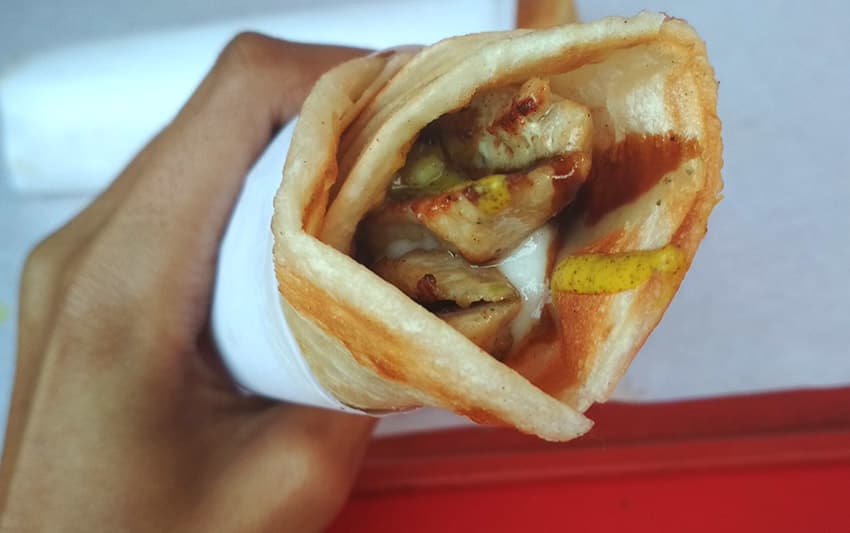 You can't probably come to FKC and not try out their Chicken Fry Kebab Roll! Stuffed with finely cut chicken pieces with onions and mayonnaise, red chilli sauce and mustard sauce to add to some more flavours. The rolls were juicy and will surely make your drool! This one makes for a perfect evening snack!  
Price | Rs 100
This place is a haven for all the non-vegetarians in town, so head here for some delicious,  finger-licking delicacies! 
Location | FKC - Shop 1, Near Tikona Park, Okhla